The digital revolution is leaving no stone unturned. It is giving rise to new technologies and business models, and it is changing our lifestyles. In order to actively shape this revolution, we need people who have the skills mentioned at the beginning. Who not only have specialist knowledge, but above all are able to see the "big picture". That's why we founded the Future Thinking School.
"What does digitalization mean for your company and your team, what for your work processes, products and services?" Together with artists, developers, technologists and scientists from the Ars Electronica network, we ask and answer questions such as these right here. In doing so, the companies contribute their precise knowledge of their operations and their industries; we contribute our expertise in the digital revolution that we've been building up since 1979, plus the Ars Electronica Center's interactive installations and labs. We talked to Karin Gabriel, director of the Future Thinking School, and Thomas Viehböck, a member of the Future Thinking School staff, about what this looks like in practice, what methods we use and why every company is our target group.
The Future Thinking School is a brand-new format at Ars Electronica, and it's just getting started. Could you briefly explain to me what it's all about?
Thomas Viehböck: New technologies keep bringing dramatic changes to our working world and economy. Current developments in our digital society have a wide range of effects on managers and employees, but also on the customers of companies and public institutions. Whether it is the responsible handling of data, the use of artificial intelligence or an awareness of global contexts: The Future Thinking School develops workshop and advanced training programs in which we jointly develop questions on these future-relevant topics and transfer the necessary skills to integrate and implement them in one's own environment.
"Today's future is the day after tomorrow's yesterday! Technical developments that still seem like science fiction to us today may soon be part of our everyday lives."
What is "Future Thinking" for you, what do you personally imagine it to be, or what would your ideal future look like?
Thomas Viehböck: For me, "Future Thinking" is a mindset – being aware of the past and the future and acting accordingly in the present. Because the future of today is the yesterday of the day after tomorrow! Technical developments that still seem like science fiction to us today may soon be part of our everyday lives, but when it comes to people, many of the questions that concern us today will also be relevant in the future. In an "ideal future," I believe that people and their well-being will be at the center of technical and social developments.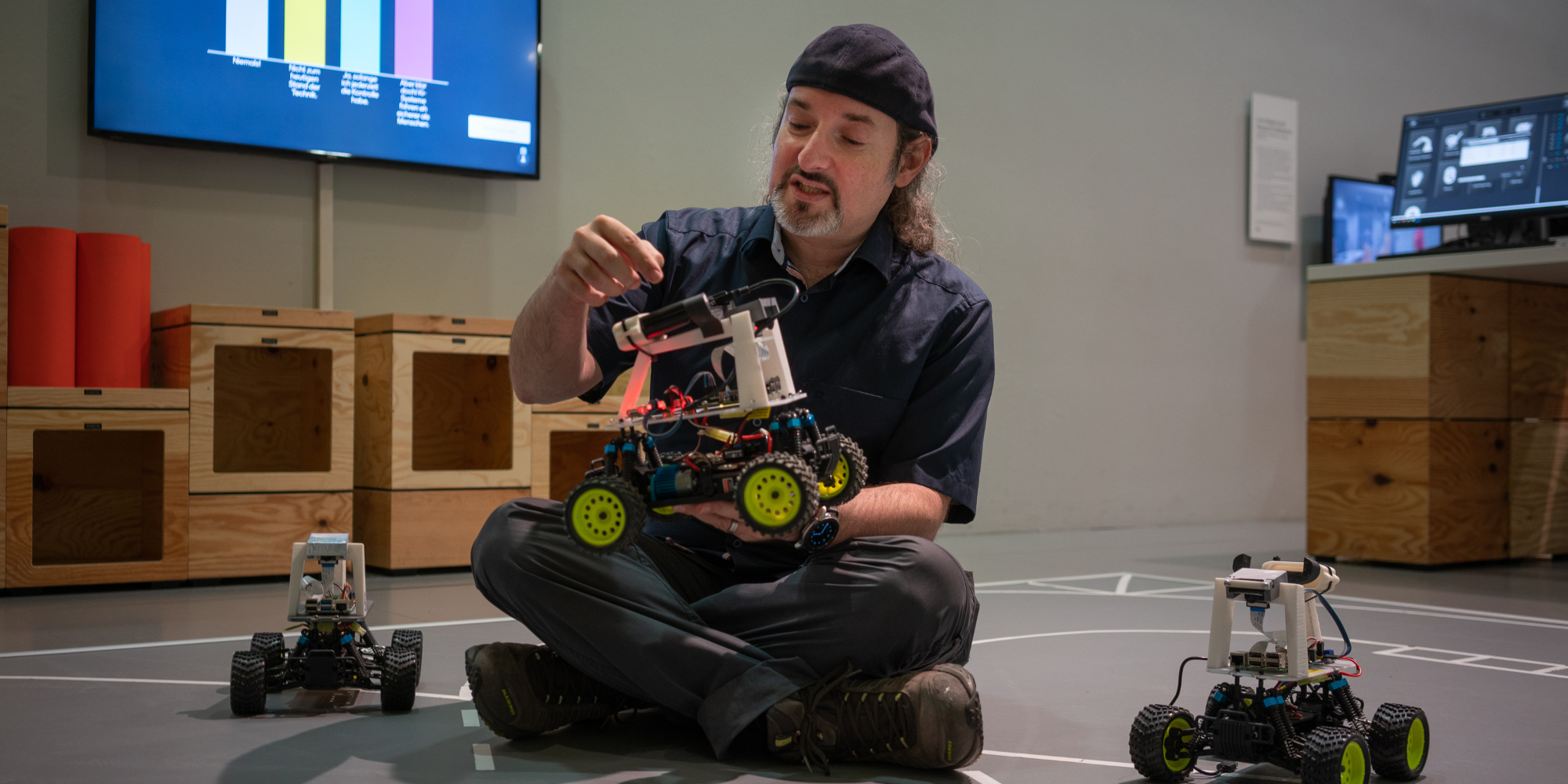 What distinguishes the Future Thinking School from comparable offerings – there are a number of courses on artificial intelligence or training for employees, for example?
Thomas Viehböck: The focus is on the human being! For Ars Electronica, this is not just an advertising slogan, but an integral part of the underlying idea.
For more than 40 years, we've been dealing with art, technology and society in the spirit of Digital Humanism, and in doing so, we've focused on people and how they deal with new challenges and opportunities. That's why we can rely on many experts from the Ars Electronica network and on current exhibitions at the Ars Electronica Center to carry out our programs.
Corona also makes it somewhat more difficult to plan conventional advanced training courses and workshops. What answer does the Future Thinking School have to that?
Karin Gabriel: Corona has shown how essential digitization is for companies of all sizes as well as public institutions. We have therefore developed a new online program, "Future Insights," which focuses on the topic of artificial intelligence.
In 1.5 hours, participants receive a basic overview of the most important technical aspects: How is an AI system built, how does a machine learn and how do machines and their sensors perceive the world compared to humans. Furthermore, practical application examples will be shown and this topic will also be looked at from a critical side – namely the possible effects of biased data sets.
After this program, the participants will be able to classify artificial intelligence and to deal with this essential technology on an organizational level.
By the way, the content of this program is based on the current exhibition "Understanding AI" at the Ars Electronica Center.
That all sounds very interesting. Who is the offer aimed at specifically? How can I imagine the process in practice?
Karin Gabriel: The "Future Insights: Artificial Intelligence" program is aimed at companies and public organizations of all sizes. Participants do not need to have any prior knowledge of artificial intelligence. On the contrary, this program serves as a good introduction to the topic of AI and is intended to help employees overcome their reservations about digital developments and arouse their interest in this subject field.
In all our programs, it is very important for us to adapt to the requirements of our customers and to involve the participants. We therefore discuss their requirements and expectations in detail with our customers in advance. Interestingly, some companies have already contacted us to book this 1.5-hour online program as part of their virtual Christmas parties or as part of their digitalization initiatives. In order to give participants the opportunity to get involved in a virtual program, we have incorporated various interactive elements.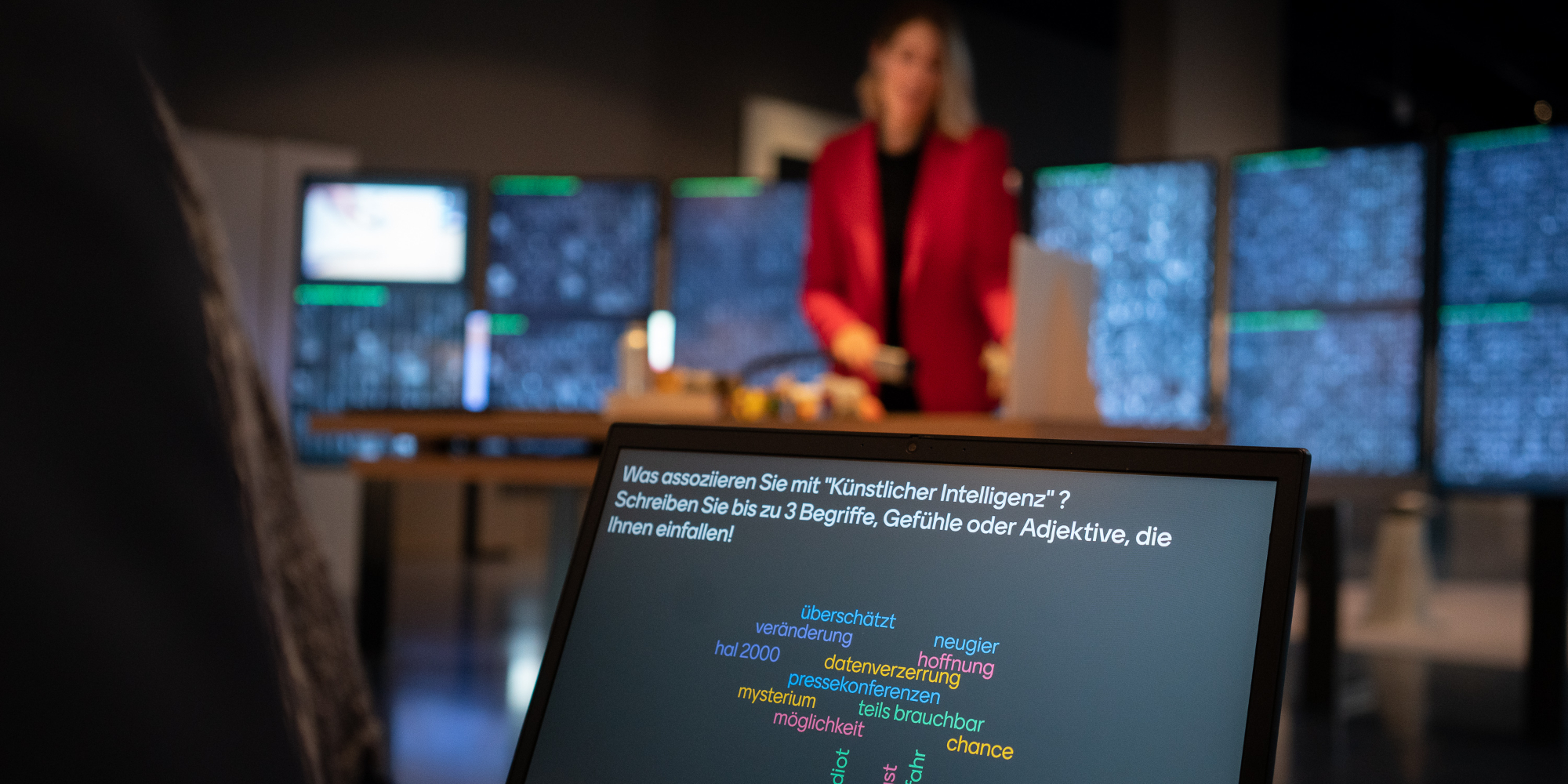 Finally: Coming back to your future aspirations, what do you want companies to take with them?
Karin Gabriel: Primarily, technologies such as machine learning, robotics, augmented reality, etc. are associated with future topics. But to become truly future-ready, more than a technical understanding is needed. It is also about the right future-oriented mindset. The Future Thinking School therefore addresses both aspects in its online and face-to-face programs.
On the one hand, we want to enable our customers to deal with different technological developments on neutral ground. On the other hand, we also want to help them develop a future-oriented strategic mindset. This is not so much about finding the right answers, but about working out the most important questions: How do technologies, such as Artificial Intelligence, impact our working world, economy and public services? How can my organization classify these technologies and apply them in a forward-looking way? What impact do current developments in our digital society have on managers, employees and customers?
By the way, the online program "Future Perspectives" is the first in our new training series. We are currently actively working on two more new formats "Future Impulses" and "Future Signals" – more on that in the new year! :-)
That sounds interesting to you and your company? Then don't hesitate to get in touch, more details and contact informations on our brand new Future Thinking School website!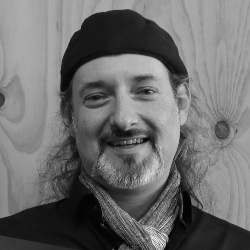 Thomas Viehböck is an artist and staff member of the Future Thinking School by Ars Electronica. After working as a music producer and in the IT field, he joined the Ars Electronica Center in 2011. Among other initiatives, he has worked on the RoboLab and the VRLab and has gained experience in project management at Ars Electronica Solutions. He is now engaged in setting up Future Thinking School.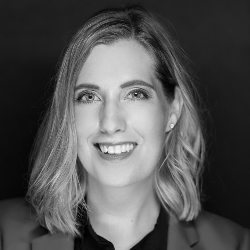 Karin Gabriel joined Ars Electronica in September 2020 to lead the development of Future Thinking School. Her professional journey has taken her from Austria to Bangalore, India, as well as Dubai, UAE. Karin has 10+ years of international experience developing and leading programs focused on innovation, emerging technologies, and start-ups for decision-makers in the public and private sector.