Media serve to illustrate and investigate complex relationships and to bring the hidden to the center of perception. They have thus always been invaluable to science and inspiration. Since the invention of photography, many technological innovations have resulted in visual paradigm shifts, but what potential does one of the most advanced of all imaging processes, 8K UHDTV technology, have for the future of art, science and society?
The Ars Electronica Futurelab is conducting research into the possibilities of 8K technology in collaboration with NHK, Japan´s public broadcaster and counterpart to Austria's ORF since 2018. An experiment to span over three years will find out what can be done with 7,680 x 4,320 pixels, besides enjoying an immersive home television experience.
Nicolas Naveau, Artist & Researcher at the Ars Electronica Futurelab, about moving experiences and adventures with a new, cutting-edge technology:
How does the ultra-high resolution of 8K open up expanded spaces of perception?
Nicolas Naveau: In the beginning, a change of perspective was needed to see NHK as not only a broadcaster, but as a provider of media infrastructure for a broad, public audience. With Beyond the Frame – 8K Future Projects, we began to explore the benefits of technology for a large public.
The 7,680 x 4,320 pixels resolution, which can no longer be grasped with the naked eye on standard screen formats, seems to be oversized for media consumption as we currently use it. On the other hand, it allows for a picture in unusually large dimensions without having to sacrifice quality, as is the case now. 8K thus makes it possible to transport content over a very large area, but with great attention to detail, to a correspondingly large group of people.
"We placed a high value on putting the technology into a social context through an artistic approach. I actually view technological innovations whose social value lies solely in wanting to go further and higher, faster and faster, quite critically." – Nicolas Naveau
Where people meet, and where a shared experience happens, social interaction and a zone for social encounter can also be created. In Tokyo, there are very few places of this kind: public spaces where people come from different directions ―spaces that simply belong to everyone. To close this cultural gap in Japanese metropolitan culture, we created 8K Platz, a new public space for collaborative experiences.
Various formats and scenarios from the categories of Public Screening, Art and Culture, and Workshop & Education were developed and prototypically illustrated with 8K content for the mobile 8K screens, which can be used in a variety of indoors and outdoors settings. In addition, they can also be used as focal points for crisis intervention when required. Numerous natural disasters in Japan in recent years have demonstrated the need for public spaces for information and sympathy.
One particularly exciting setting was True Scale TV. Using stunning life-size nature footage, we explored people's reactions to weather forecasts by, for example, implementing the graphic visualization of enormous wind speeds, the visual representation of expected rainfall, or the stylized visualization of environmental disasters, such as the expected height of a tsunami's tidal wave.
The experience we gained with this experiment set the trend for us. We found how much live-scale rendering, enabled by high-resolution technology, affects our emotions in terms of how we perceive a two-dimensional image, while also enabling much higher levels of sympathy and empathy.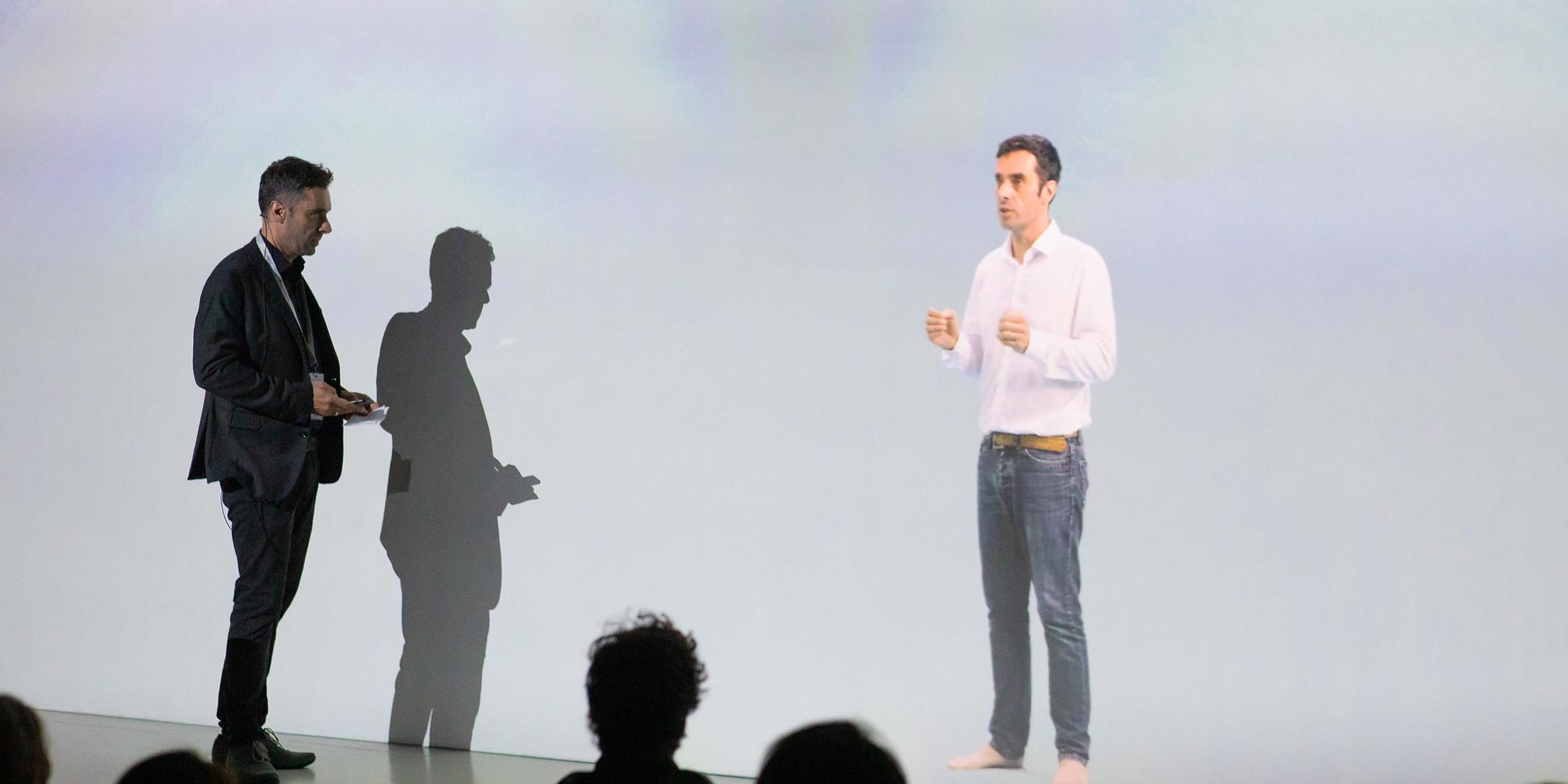 What is the future of vertical screens and content-based dimensions?
Nicolas Naveau: In addition to the gigantic screen with ultra-high resolution 8K content, there is another factor that plays a crucial role in our perception and apperception. There is a reason why the format of a screen is basically a landscape: our field of vision is quite simply designed to extend the viewing angle into a horizontal dimension. This fact is currently undergoing a digital transformation, as new viewing habits are emerging with the increasingly intensive use of smartphones. In contrast to the horizontal use of screens, vertical orientation in the field is often preferred in art: perhaps because this diametrically contradicts our expectations and habits, and thus unerringly manipulates content perception, but also because the screen, positioned in portrait format, is much more like a picture and less like a television. At the same time, this format makes the screen more 'human', because it is based on human proportions. If we can show a human being in life size and in extremely high resolution, we can also create a very high level of empathy in the viewer. In order to provide a more authentic experience, screens have even been developed that are oriented in accordance with the requirements of the content they will be screening, and that can be used flexibly in portrait or in landscape format. With Cascade we have investigated this in detail.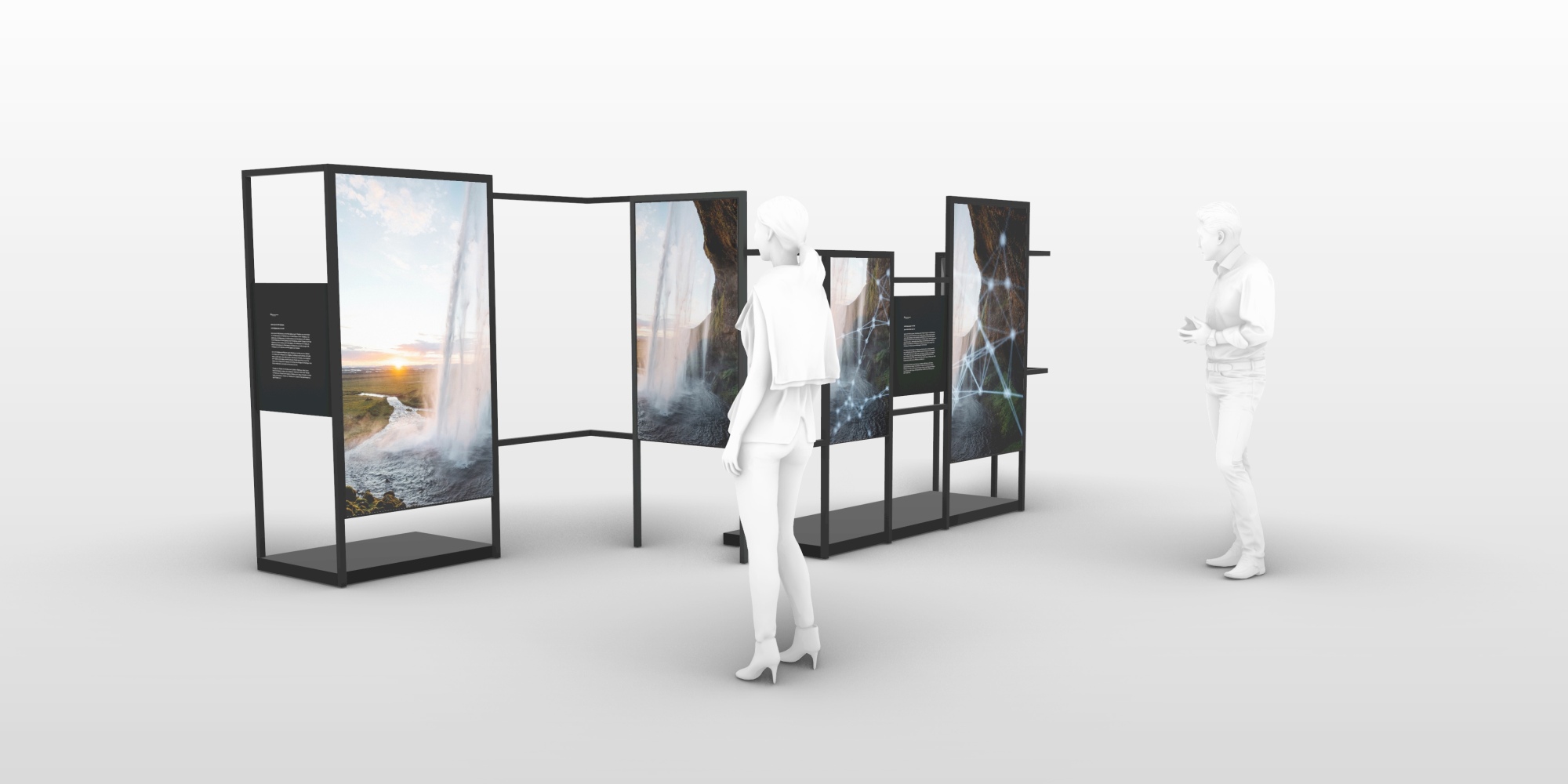 Resonant Media: What is the social aspect of this technology?
Nicolas Naveau: So not only does technology support a deeply human need to always go the extra mile, it also allows an urban society to leave its isolation and anonymity behind, to some extent. The shared experience can help people participate in the lives of others, feel understanding and empathy, and better empathize with the experiences of fellow human beings.
Resonant Media sets a high standard for the UHDTV technology 8K: It should be at the service of the people, by allowing them to use the medium as a carrier and transmitter of empathy and emotion.
"Resonant Media – Possibilities of 8K Visualization" is the title of an exhibition opening in March, in Shibuya, Tokyo, which can also be viable in virtual way. As an alternative to a visit on-site or online, Ars Electronica Home Delivery will broadcast unfamiliar glimpses into the world of 8K, as well as a panel discussion from Deep Space 8K.
Learn more about Nicolas Naveau, his research on Resonant Media and the limits and possibilities of visualizing the invisible, as well as how cutting-edge UHDTV technology 8K can transform human perception, empathic emotion and social behavior in a future society.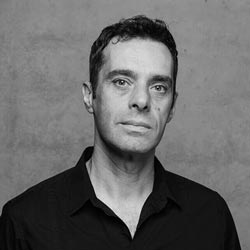 Nicolas Naveau studied art at the Fine Art School in Angers, France. From 1997 to 2002, he worked as a course instructor in French Culture (art history, comics, cinema) at the Center for Adult Education in Vienna. Because of his interests and skills in art, graphic and information design, he became a freelancer at Ars Electronica in 2002. Beginning in 2006, Naveau has been working as an artist and senior researcher in the field of information design at the Ars Electronica Futurelab. His current focus is on the threat of collapse – especially climate-related collapse – and the question of how to communicate it. He is a co-founder of the Ars Electronica Happy Collaps group.