The European Media Artist Platform (EMAP) awards annual scholarships to outstanding European media artists and supports research, production, presentation and distribution of media art in Europe and beyond. The platform was founded in 2017 and offers fellowships at 11 member institutions, including the Ars Electronica Center. The EMAP program is the largest international platform for artistic exchange and residency projects for media artists in Europe, aligned for the years 2017 – 2021.
The goal of the program is to empower European artists to collaborate on projects and thus create closer links between European media organizations. EMAP offers artists the opportunity to develop their own projects in a new context, giving something back to their host organization.
About Moritz Simon Geist
A special artist has been selected for this year's – and thus also the last – EMAP Residency at Ars Electronica: Moritz Simon Geist. But what makes him so special? He's a performer, musician and robotics engineer. He lets mini-robots make music. His dream is to influence the future of electronic music, and he's doing it with robots! We interviewed him about his residency so you can get an inside look into this program. He also told us exciting things about his EMAP installation, which will be presented for the first time at this year's Ars Electronica Festival!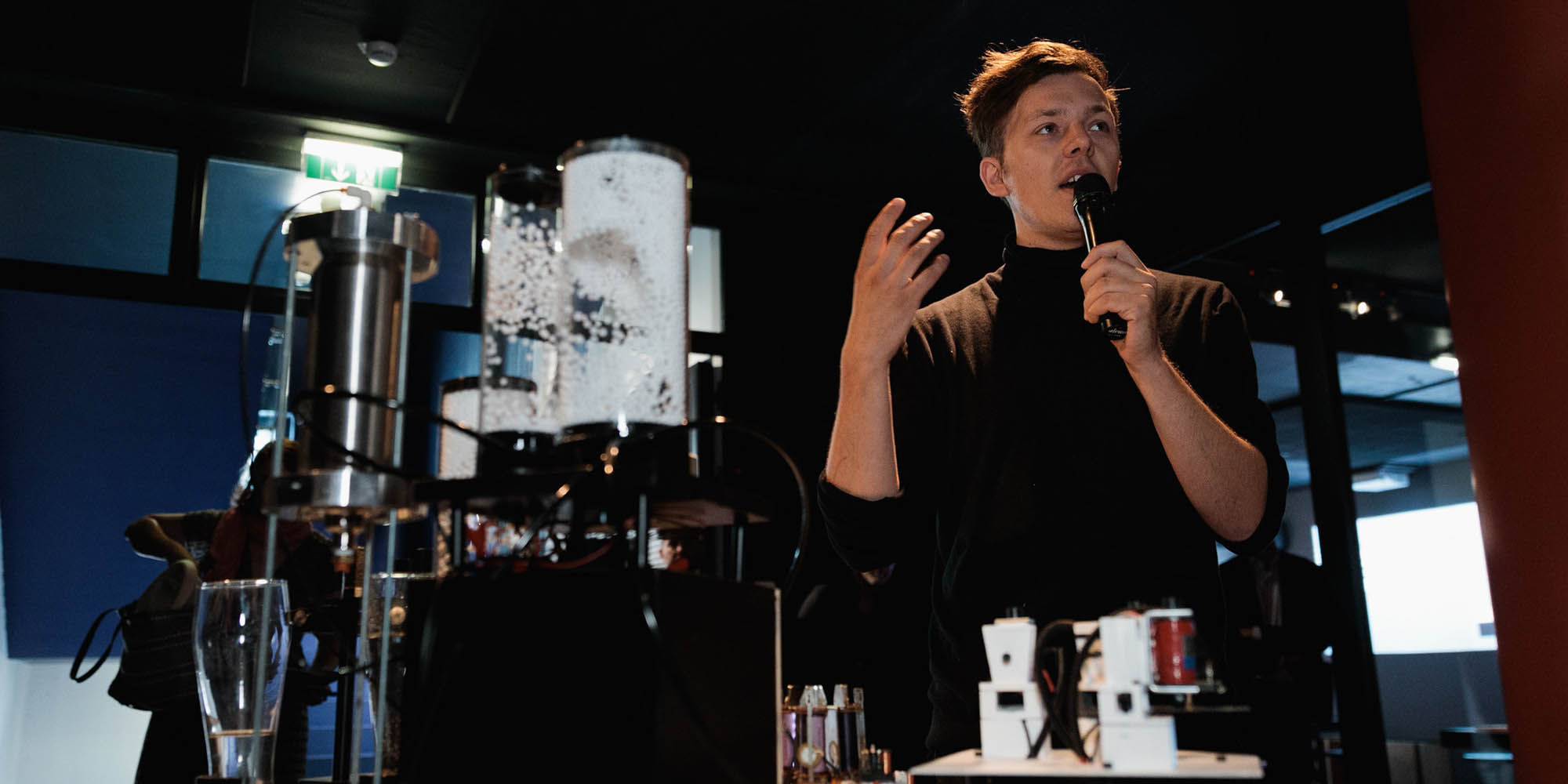 What made you decide to participate in the EMAP residency?
Moritz Simon Geist: I knew some people who had already done it, and I sort of found out about it through friends and people I know. Apart from that, I knew Ars Electronica and Werkleitz, the other festival, and two or three other festivals, and then there was the newsletter; so about newsletters and friends. It suited very well, because I was just starting this project anyway – "Vibrations". For this I was still looking for a hook to implement the composition work. So I was able to work out the composition within this framework, and in collaboration with Ars Electronica.
You are the last residency artist of this program. Did EMAP have something special for you?
Moritz Simon Geist: Due to the pandemic, I couldn't be on-site much, so a lot of things were done via Zoom Calls. Sometimes that can be cool, but in this case it wasn't so cool. To be honest, I would have liked to spend the two or three weeks in Linz to work there or to stay longer. But that didn't work out, and now the residency time is almost over. In that respect, of course, it didn't go as planned, and Ars Electronica supported me as much as possible, but only within the scope of the possibilities online, and that was definitely the determining factor of this residency.
When did the residency start?
Moritz Simon Geist: I was lucky enough to have a lot of contact with Ali Nikrang, one of the programmers from the Ars Electronica Futurelab. That started at the beginning of the year, January or even December, and since then we've had countless conversations and discussions online. He also tried to show me a few things online, which was difficult at times, but he taught me about computer algorithms and how I could use them. That was an ongoing exchange with the Ars Electronica staff.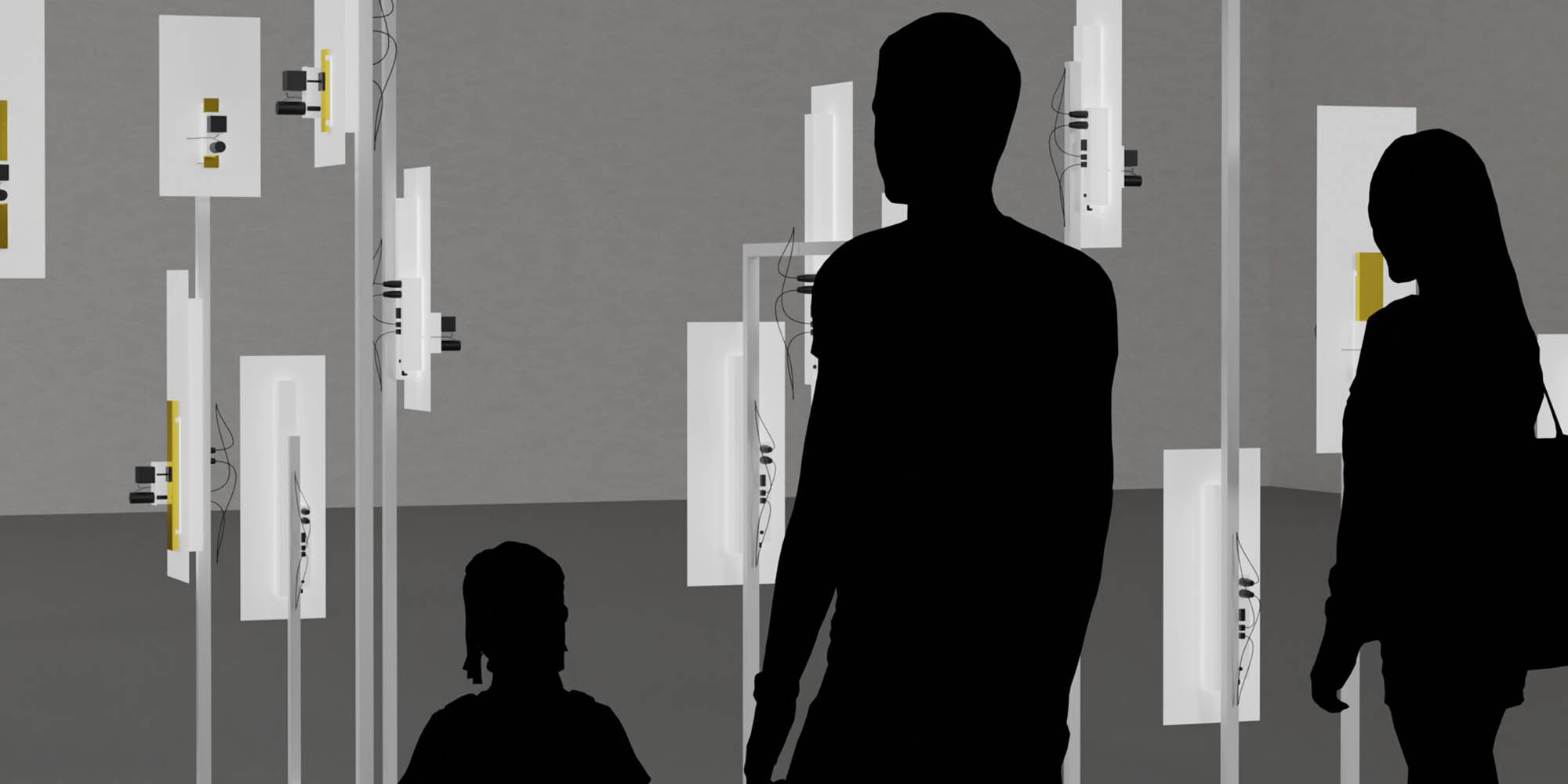 Tell us a little about your residency artwork.
Moritz Simon Geist: The installation is called "Vibrations" and is a music robot or a sound robotics system that produces sounds based on sine tones. There are 36 sound bars hanging in the room. They produce sounds because they are struck by small mini-robots. My idea was to create a contemplative, calming sound space that draws on serial music and minimal music from classical music. There are two or even three composers-Steve Reich, Harry Partch, and Terry Riley-who I hold in high regard and who made classical music more experimental in the '60s, '70s, and '80s. We used different instruments, including the vibraphone, which is why I decided to take this vibraphone apart and make it into a very futuristic sound installation. Because of the technical aspects, it's a very large project, which is why I divided it into different parts.
The EMAP residency is about adding an algorithm to the robot built in another project space. My works always consist of two parts. One is the body, which is the actual "music robot" that plays the sounds. That is the haptic, physical.On the other hand, there is the mind – the body and the spirit. So everything is there that controls it: the composition, an algorithm or a human being who composes or plays it. The idea is to create this duality, on the one hand, of the physical mechanisms of movement, and on the other hand, an AI algorithm, a compositional algorithm that composes in the style of Terry Riley and Steve Reich, and then investigate whether that's even possible. Serial music or minimal music are good for this because they have repeating patterns and a lot of ambience.
Were there any barriers or difficulties during the work?
Moritz Simon Geist: Yes, I realized that working with AI algorithms is much more difficult than I thought. Especially when it comes to getting good results. The compositions I created were just not musically beautiful enough. I had imagined that this would work easier. That's a real chunk, to steer the algorithms that have existed so far into a path that it produces "beautiful" things.
Was this your first experience with artificial intelligence?
Moritz Simon Geist: I was familiar with generative compositions, which are a different field, but some of them are very simple things. That's also been around since the 50s or 60s. Back then, people rolled cubes to create notes, for example. But with today's algorithms, and especially with these GPT 3-based frameworks that Ali Nikrang uses, you give the algorithm an initial part and then it keeps generating from that. That can make it sound a little bit boring and unattractive. You have to try around and pick out the best stuff before you have a really nice composition.
Did you benefit from this program and would you recommend it to others?
Moritz Simon Geist:
Definitely! The structure that this residency program offers, also with Werkleitz, that's where I presented the first prototype that I helped design within this residency. This structure is really good for completing work or just continuing to work. On the other hand, there is of course the connection to specialists. In my case it was Ali Nikrang – and having a contact like that helped me quite a lot.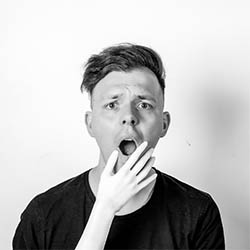 Moritz Simon Geist is a performer, musicologist, and robotics engineer. He started down this path because he wants to invent the future of electronic music –with robots! Geist's projects range from robotic music performances to robotic sound installations. His work has been featured in numerous European festivals and exhibitions in recent years. He has received numerous international awards.
This project is presented in the framework of EMAP/EMARE, which is co-funded by the Creative Europe Programme of the European Union.