Internet, artificial intelligence, deep fakes. These intrinsically technological tools are much more than that; they have advanced to become a social space and have developed a life of their own, but have not grown healthily and become embedded in society. Rather, the enormous technological developments have hardly been countered by social, human, or cultural rules, and so the digital space grew apart from official norms. This is reflected in the power of some transnational corporations, which lend their digital lands like medieval feudal lords. Anyone who wants to use their services must accept their rules and divulge their own data. Because data is the new gold. And that means people are no longer customers, but the product itself. Welcome to digital feudalism.
The decision of an individual is not enough, of course. Social media, the Internet, and the algorithms behind them have the power to change our perceptions and use this in a commercial way, but also to exercise social control. An Internet army can be used to influence the U.S. election, which quickly gives the term "personalized advertising" a stale flavor. What kind of political, economic and social future is possible in a world where conditions are no longer set by nation states but by technology corporations? Who owns the digital world? Who pockets the profits, who pays for losses? How can individuals accumulate such power unaccompanied by any responsibility?
Under the title "A New Digital Deal", the Ars Electronica Festival addresses these questions, discusses the theory, brings many practical examples and shows once again that art is an important social parameter for pointing out grievances and finding ways into a better future. Join us through the various projects in different formats – from installation to conference to exhibition and animation.
AI x Feudalism
The "mother" of the thematic events on this is the conference "AI x Feudalism. Digital serfdom in the world of Big Data, between property rights, empowerment and content control". Real commons are constantly threatened with dissolution, no less contested are the territories of digital space, where there is a constant struggle for ownership of large parts of the data landscape. From redemption and liberation to restriction, if not imprisonment, the same data sets can mean very different things to different people. Broadly speaking: Data is power. But whose power are we talking about?
One Vision, One World. Whose World Then?
This year's inaugural Ars Electronica Award for Digital Humanity sought projects that demonstrate the importance of cultural exchange and collaboration for the development of a society-oriented, digital world. It will be awarded to Branch Magazine with "A Sustainable and Just Internet for All." Their vision? The Internet should serve our collective liberation and be committed to environmental sustainability. Based on these principles, Branch Magazine has put together a conference line that explores what it will take to make their vision a reality. One exciting contribution here comes from Vândria Borari and Camila Nobrega with "One Vision, One World. Whose World Then?" The starting point is the 14th Internet Governance Forum in Berlin, which took place in November 2019 under the slogan "One Vision, One Net, One World." In order to do justice to these noble intentions, it is first necessary to clarify which values, principles and rules are to be transferred from the analog world to the digital world. And above all, who determines these. Is it primarily the global North that determines the rules? Or are we talking about a digital space that also protects the rights and traditions of indigenous peoples? The fundamental question is how "everyone" can work together and build something, even though they come from completely different backgrounds.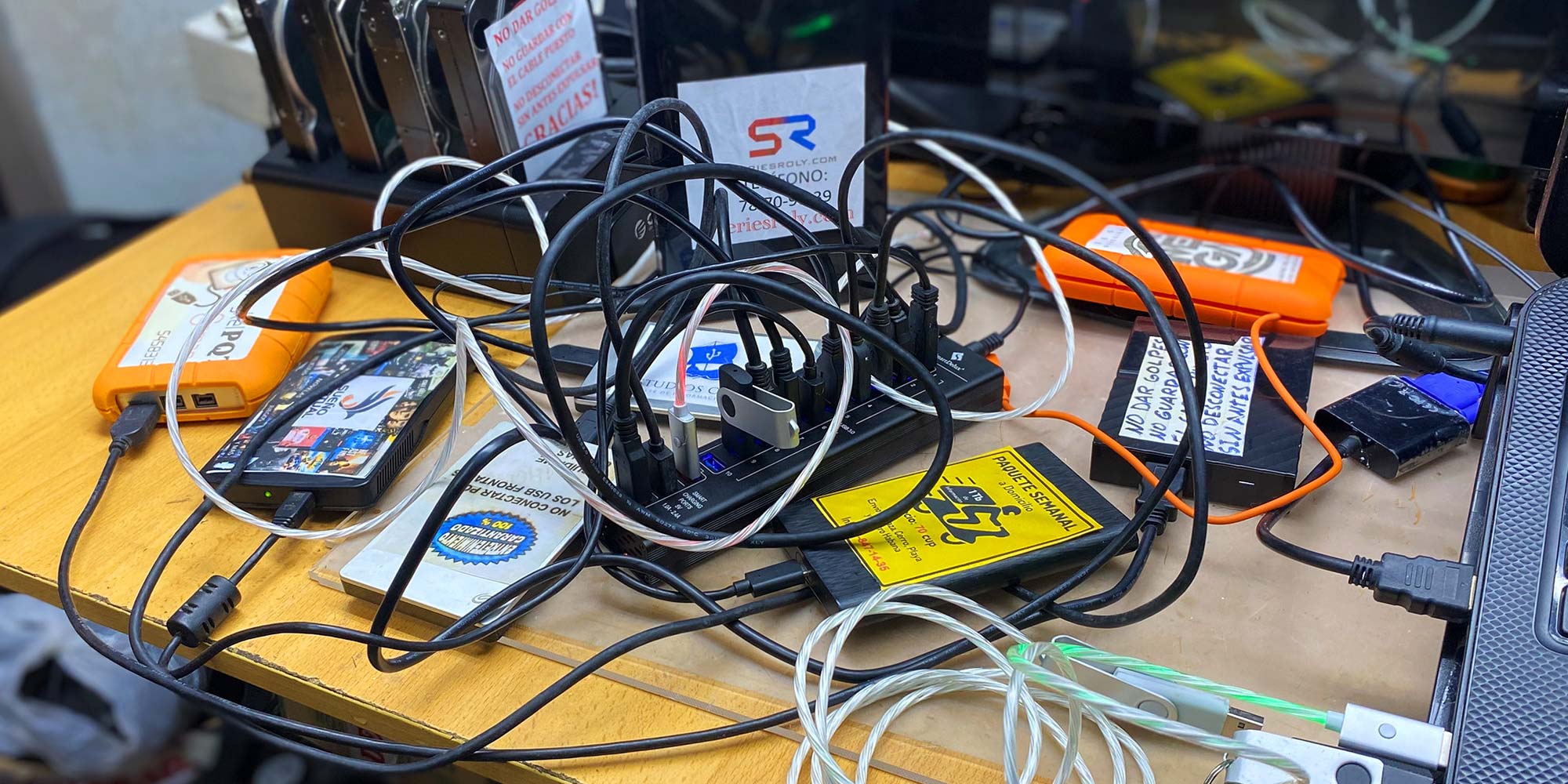 Disconnected Experiences
The Garden Cuba, which was added in 2021, offers an exciting, different view. For a long time, there was little or no Internet in Cuba, and because of this delayed development, alternative phenomena have emerged there in how digital art is produced, presented, and distributed. Especially in the artistic field, products of social creativity have emerged and are presented in "Disconnected Experiences". The most popular example is "Paquete Semanal" (Weekly Package), a one terabyte data package with a wide range of digital entertainment media that is passed from person to person. With "!!!Sección ART," it also includes a digital exhibition space. Parallel to its online presence at Ars Electronica, "Disconnected Experiences" will be exhibited offline at !!!Sección ARTE's Paquete Semanal with a reach of approximately 10,000 users in Cuba.
Made to Measure
The "Ars Electronica Journeys" format was created in 2020 and is indebted to the festival's hybrid approach. The idea is to ask artists, researchers and creative producers to provide video journeys in order to give the audience interactive tours without physical presence. The European ARTificial Intelligence Lab's Journeys1 shine a spotlight on current issues and developments in the field of artificial intelligence. A particularly exciting project is "Made to Measure" by the artist group Laokoon. Here they pose the question of whether a person's Google data alone can be used to create their doppelganger. Using data of a person unknown to them, they create her and tell about her life. The spectacular experiment can be witnessed on an interactive website, including reactions and impressions of the audience and excerpts from the interviews with experts. How replaceable are people? How are their weaknesses, illnesses or other deficits determined and evaluated in order to profit from them?
From the virtual and hybrid formats we now switch to the physical Linz. In the context of the traditional exhibition "Interface Cultures" of the Art University Linz. Under the title "Infinite Nows", student projects of the Zurich University of the Arts are shown, in which possibilities of action of cooperation find expression, be they human-social or human-non-human. The themes are diverse, ranging from cross-species interaction to self-awareness in deep fakes, inclusive voting systems, and anti-social media platforms, as well as other interactive technologies that create moments of sharing, presence, and caring.
For example, "Deep Vision" by Florian Bruggisser explores machine vision and its translation into visualizations, the interface between artificial and human perception. The audience is given the opportunity not only to understand the inner workings of the machine, but also to reflect on the constantly evolving interdependence between user and technology.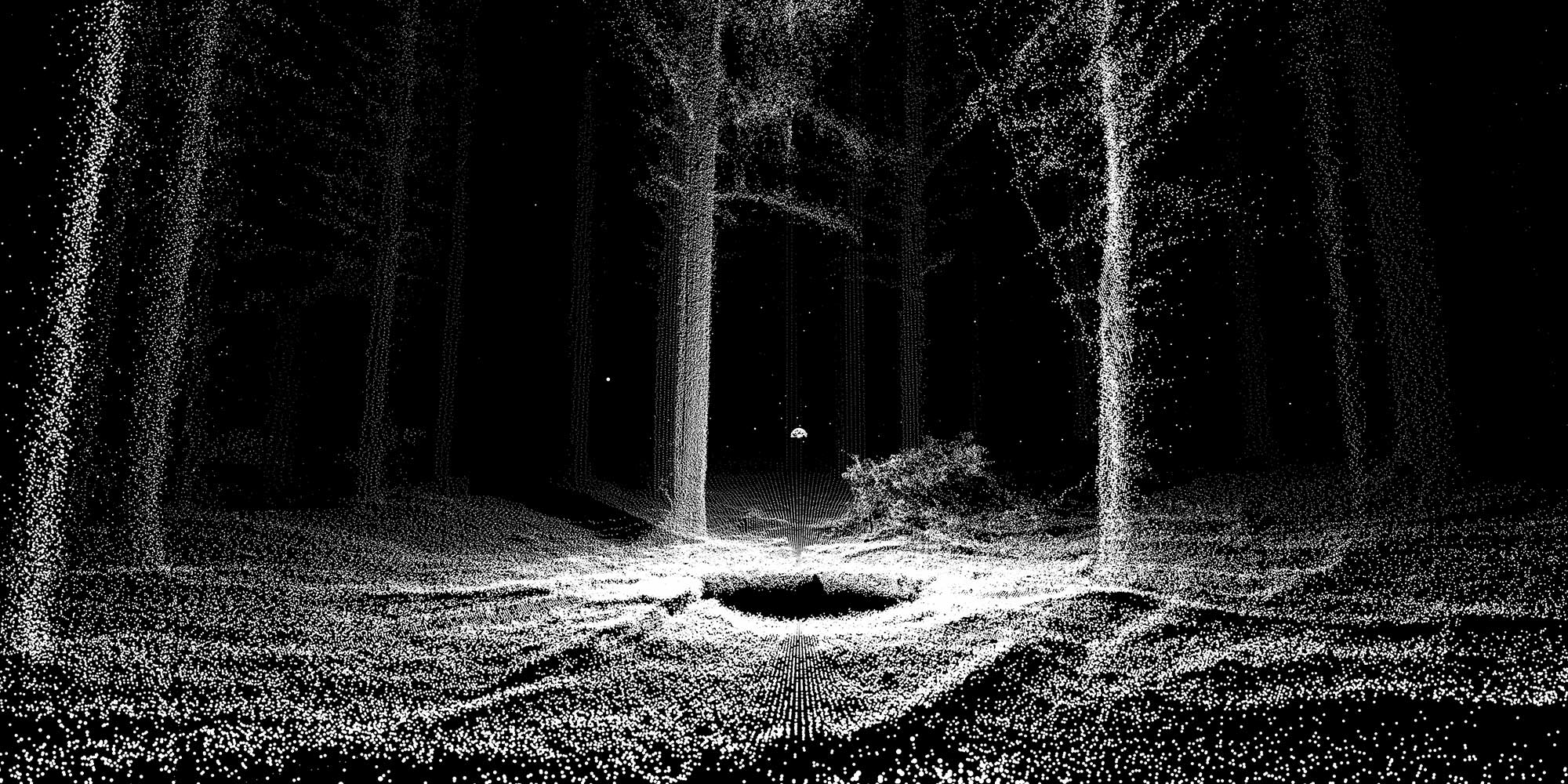 "2.0 – Discourses from the Digital World" by Daniel Huber is an intermedia journal for digital world discourses, whose first issue deals with virtuality and immortality. Through interactive elements and virtual layers, the traditional print medium becomes an analog-digital hybrid medium. The publication aims to explore rapidly changing social and societal realities and abysses.
It's only a short walk from the Kunstuni across the Danube to the Ars Electronica Center, where 8K animations are on display in Deep Space. Peter Burr's installation "Dirtscraper" is both a generative animation and a computer game and has already been exhibited in various forms, as a life stream or multiple projection. Using text pop-ups and audiovisual grids, the artwork sketches a dystopian world in which the individual seemingly perishes in the struggle against given structures.
That was a selection of formats and events around the topic of "Digital Feudalism," to which Ars Electronica devotes an important part within the "New Digital Deal". The required differentiation in observation can result in completely different outputs, but clearly demonstrates the need to counter the power interests of non-state corporations with a strong and diverse civil society alongside greater political commitment.
You can read more about the Ars Electronica Festival on an ongoing basis here on our blog, on the website and on our social media channels – on Facebook, Instagram, Twitter and LinkedIn.
1 The European ARTificial Intelligence Lab is co-funded by the Creative Europe Programme of the European Union and the Austrian Federal Ministry for Arts, Culture, Civil Service and Sport.