The major showcase of media art will once again take place at the OÖ. Kulturquartier, which with the former OK Centrum für Gegenwartskunst is one of the biggest players in the OÖ Landes-Kultur GmbH created in 2020 with new director Alfred Weidinger. The exhibition runs from Sept. 7-12 – and those who want to know for sure can take one of the guided tours.
To learn more about the approach and process, exhibited works, trends in dealing with the pandemic and the issues of the day, we spoke with Genoveva Rückert, Curator, and Petra Fohringer, Exhibition Management from OÖ Landes-Kultur GmbH and with Emiko Ogawa, Head of Prix Ars Electronica.
Since 1998, now 23 years, the CyberArts exhibition has been held at the OÖ Kulturquartier. Why don't you tell us how this collaboration works?
Emiko Ogawa: The Prix Ars Electronica jury meeting is held every spring, when an international panel of experts selects the best works from all the submissions. From this point on, we are in contact with the winners. For each category, we have one Golden Nica, two Distinctions and 12 Honorary Mentions.
Genoveva Rückert: Together we discuss which works are most relevant to represent an overall picture of the Prix and its juries. At the same time, we also make sure that the exhibition is a good experience. Where on the site will what have its place? Is a project better shown at the festival site, with us, or do we share it? Rashin Fahandej's "Father's Lullaby" is a shared project, as is Khyam Allami, the Isao Tomita Prize winner, presented with us and in Deep Space 8K at the Ars Electronica Center.
Petra Fohringer: Also this year we have to consider various restrictions because of Covid-19. It doesn't make much difference at the beginning, we communicate via email or meet virtually on Zoom or Skype. However, it is a pity that we cannot invite as many artists as before. We also have to consider the influence of Corona within the exhibition, for example how we deal with headphones and touch displays. Can we show a work of art or could that become a problem? In the case of VR glasses, for example, we decided not to use them.
Will the experience be different for the visitors as well?
Petra Fohringer: Yes, of course, but I think it's more down to the visitors themselves that it's different. We've all learned so much in the last year, and you can't just ignore that. When you enter a room now, you immediately think about whether something can be touched – but less from an artistic perspective than from a health perspective. Our habits have changed.
Genoveva Rückert: Nevertheless, the exhibition will be playful and interactive, and as opulent as possible, so that visitors have a good, impressive experience. We want them to really immerse themselves in the works on the exhibition tour – we'll provide good, dense texts for that purpose, especially since there's detailed info in the CyberArts catalog produced by Ars Electronica. This year's exhibition will also end at the Höhenrausch, which is free for CyberArts visitors. By the way, it is the last Höhenrausch – an era comes to an end.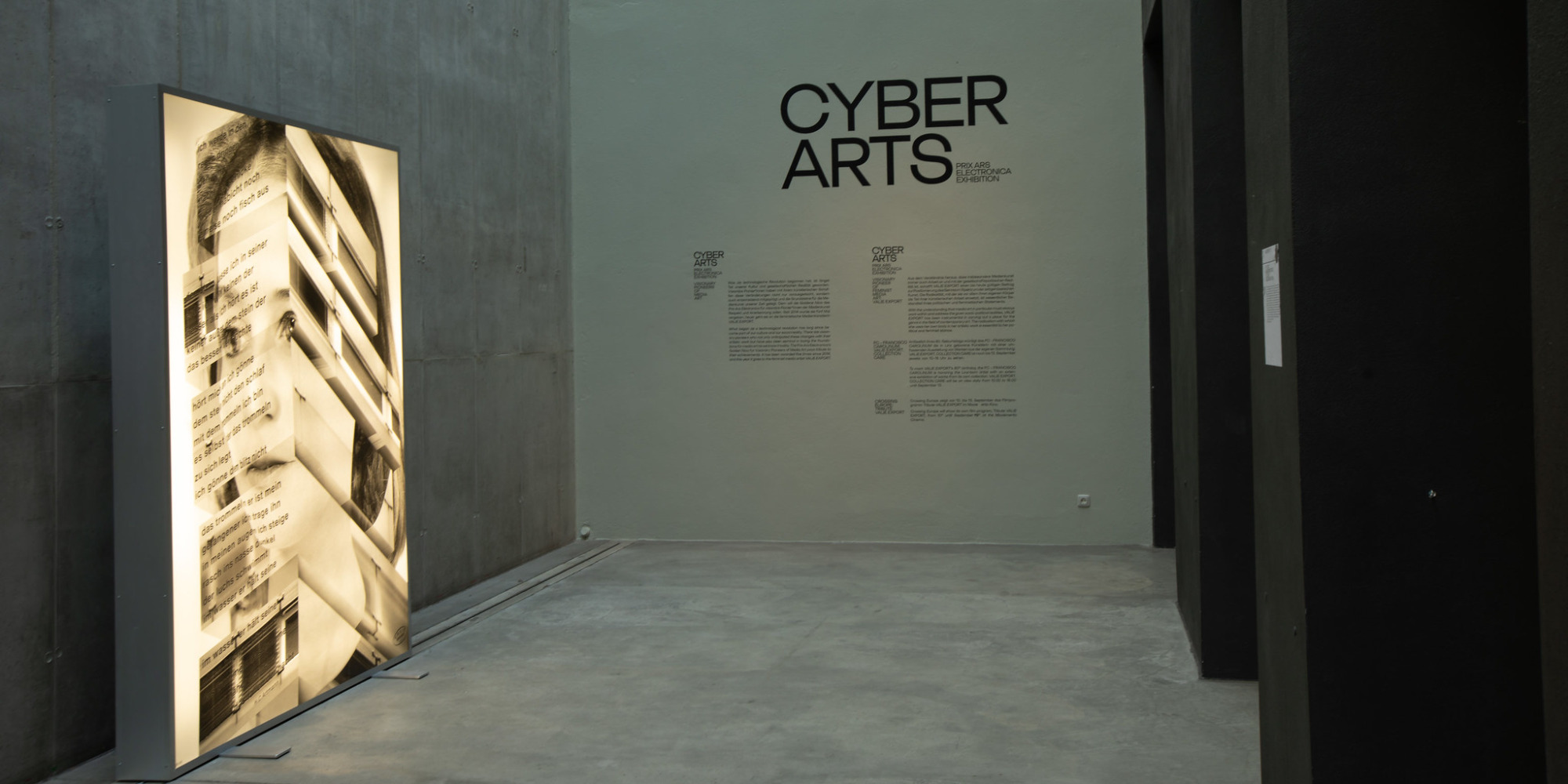 Is there a theme running through the projects? Is there a noticeable trend?
Genoveva Rückert: The rise and fall of societies!
Emiko Ogawa: Many artists have dealt with the question of humanity, combined with technological information and technological handling. Equality, diversity, dealing with minorities are a big issue. I think this is a kind of trend that artists are seriously dealing with these kinds of social issues, but in an artistic way. In the music category, for example, there were many submissions with a social background, implemented with a sound perspective. In the last few years, it was primarily projects that dealt with artistic sound quality or variations of sound production. Now it's not about the sound itself, but about the content. Maybe it's because of the pandemic and the experiences with it. Maybe it will change again, but we were really surprised at the similarities in the categories.
Genoveva Rückert: Maybe it's because we're facing so many crises right now. There's the Corona crisis and the climate crisis and other social issues like diversity and gender. How a society deals with minorities says a lot about how that society should be viewed politically, including culturally. Current sociopolitical issues are what the Prix Ars Electronica reflects every year.
Is there a Prix forum again?
Emiko Ogawa: Yes, there is. It will take place on Sunday afternoons at the festival site, more specifically at the Circus of Knowledge studio in Kepler's Gardens, because it is almost entirely an online format. The individual sessions have been streamlined and now last 45 minutes. They are designed to provide insight into the artist's motivation and production methods, as well as the opportunity to discuss with them. The moderation will be done by a jury member.
One of the 2021 categories is Artificial Intelligence & Life Art, the most recent and very actual. What projects will be featured in the CyberArts exhibition?
Genoveva Rückert: The Golden Nica goes to Forensic Architecture, a research agency that applies surveillance technologies and scientific modeling and simulation techniques in the humanitarian field. "Cloud Studies" analyzes toxic clouds, be they gases against people or vegetation or other forms of aerial violence.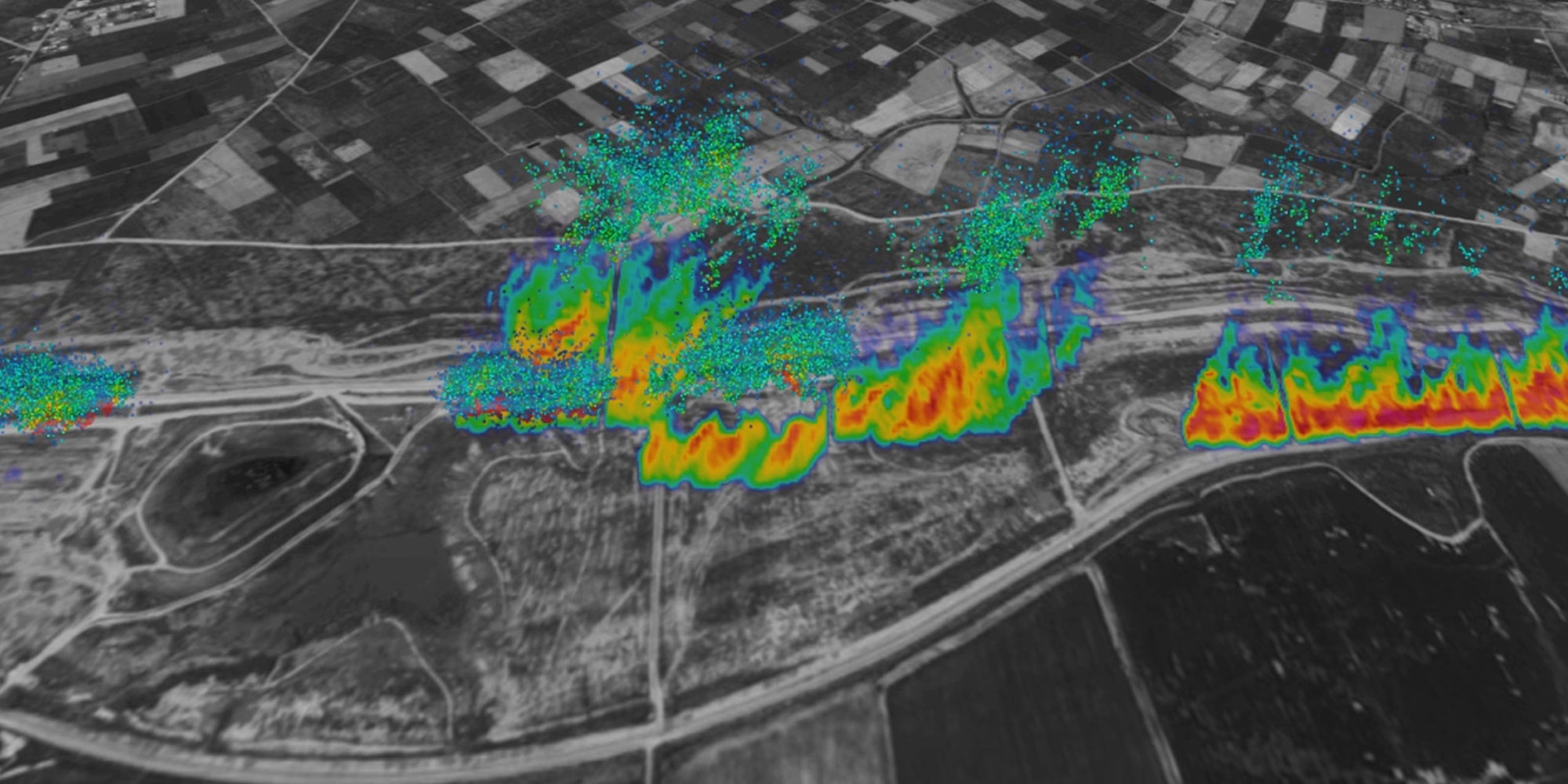 Emiko Ogawa: A Distinction goes to "The Museum of Edible Earth," a very emblematic project, in keeping with the festival theme. The exhibition version can be found at Ars Electronica Center and Kepler's Gardens. In addition, partners and gardens were invited to send soil or videos of eating soil.
Genoveva Rückert: A good example of the gender diversity aspect is Adriana Knouf and tranxxeno lab with "TX-1". In the realm of Black Lives Matter is "Slave Rebellion Reenactment" by Dread Scott. "The Cleanroom Paradox" says a lot about the supposed clean image of high tech.
Emiko Ogawa: A local work is "Transparency of Randomness", which could already be marveled at last year on the festival grounds. This year it received an Honorary Mention at the Prix Ars Electronica and will be shown in the main hall of the Ursulinenhof.
Genoveva Rückert: The Golden Nica "Convergence" by Alexander Schubert, is a classical stage play with actors, musicians on stage arranged by an artificial intelligence.
Emiko Ogawa: In a way, it is a collaborative music performance between the human players and the artificial intelligence. In the first part, they largely learn and scan – and then they start to work together. Through this, one experiences how the artificial intelligence thinks, i.e. how the machine sees the human. A strange, uncanny feeling arises immediately.
Genoveva Rückert: "A Father's Lullaby" is an immediate, immersive installation. In it, the artist explores the role of fathers in parenting, especially what happens when those fathers are in the U.S. penal system. She combines dreams and desires and childhood memories into lullabies and reflects on systemic racism in this project.
Petra Fohringer: It's very poetic and beautiful. When you wander around the room and activate stations, you get to see a lot of stories.
A very analog work, on the other hand, is "Organ Scape" by Xoán Xil López, which he created for an organ pipe festival. The installation pieces look like chairs making music. It is immensely important to have physical and therefore sensory exhibits.
The Computer Animation is the " primal prix category" of all…
Genoveva Rückert: The winning computer animation project, "When the Sea Sends Forth a Forest" by Guangli Liu reflects the trend toward sociopolitical issues. It deals with the Khmer Rouge rule in Cambodia in the 1970s, during which 200,000 people of Chinese descent also died. Since there is hardly any footage of this period, this work tries to approach this story of loss through animation.
Veneta Androva with AIVA is also right on the pulse with her portrait of a female android – in this case with the gender issue. The product is a very clichéd portrait of the female robot artist.
Emiko Ogawa: The second Distinction, Erick Oh with "Opera", is a brilliant piece with thousands of little characters. We already showed it at Deep Space last year, and in between it was even nominated for the Academy Awards, making it downright famous. Even if the work itself lasts only a few minutes, you can spend hours with it.
This year, the Isao Tomita Special Prize was awarded for the first time. Please tell us something about it.
Emiko Ogawa: Isao Tomita is a legendary artist, a pioneer of electronic music. He tackled the synthesizer when no one suspected it could be a new musical instrument. He combined modern technology with classical music and inspired many people to try new ways of creating sound.
Genoveva Rückert: At that time synthesizers were just emerging, similar to the development of the medium video, which was influenced by artists.
Emiko Ogawa: The winner of the Isao Tomita Special Prize, Khyam Allami and Counterpoint, created a wonderful example of combining current technology with traditional culture and music with the work "Apotome". The project itself is an online application through which it is possible to compose apart from the classical Western canon.
Genoveva Rückert: It is an alternative to include other music traditions that are not based on the Western notation system. It is a great challenge to create programs that are not based on our standard notation system.
Emiko Ogawa: Khyam Allami will host an online workshop on Sunday that anyone with a computer and the Internet can participate in. The application itself is browser-based, all that is needed is instructions on how to use it.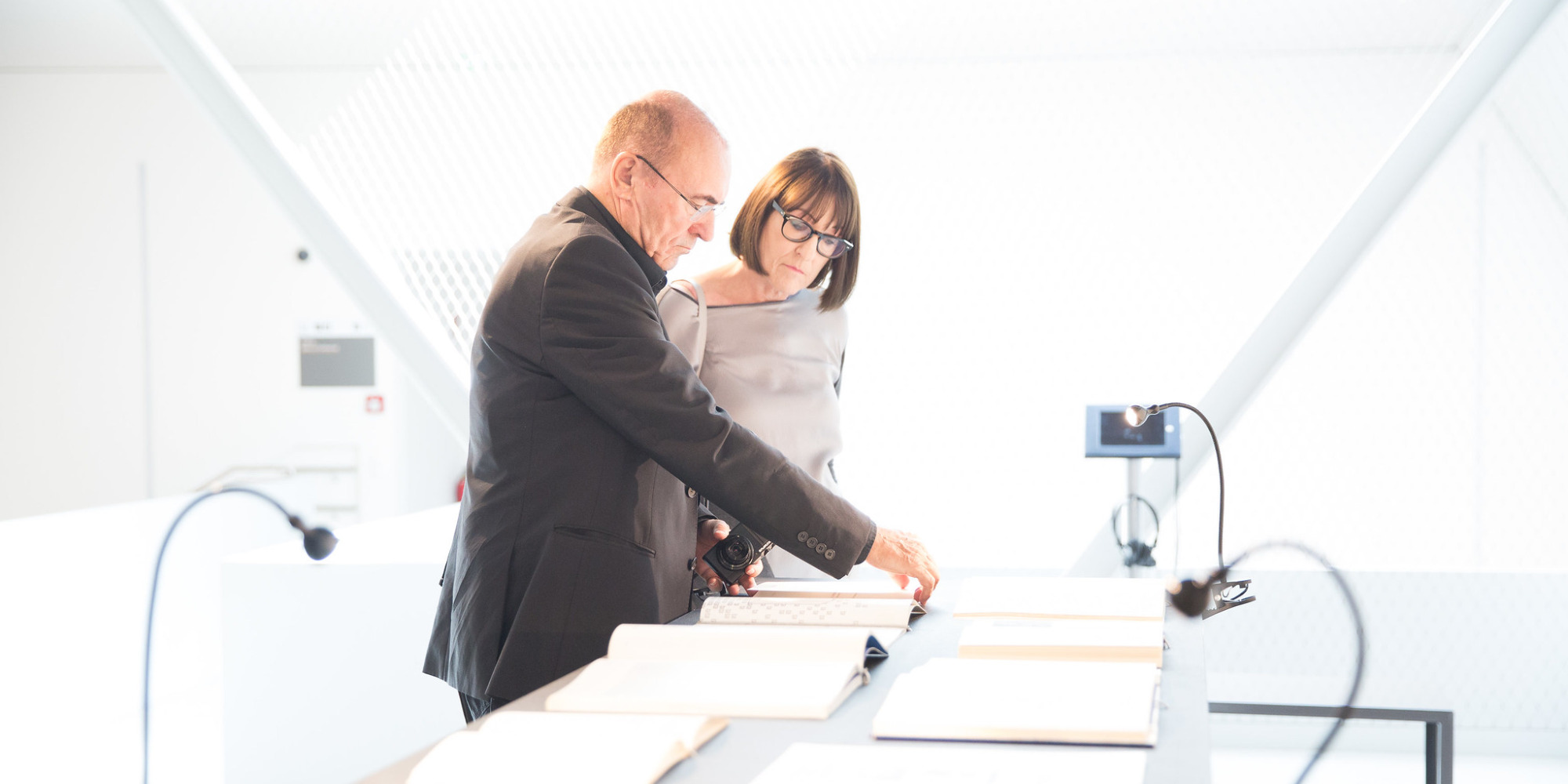 Last but not least, the exhibition commemorates Hannes Leopoldseder…
Emiko Ogawa: Exactly. The Prix Ars Electronica was created in 1987 by Hannes Leopoldseder. Unfortunately, he passed away this year in February, and that's why we're commemorating him at this year's CyberArts exhibition. It is our way to honor his achievement and to show that he already created this kind of competition 34 years ago. And it still functions as a trend barometer every year.
Genoveva Rückert: It's going to be a tribute in which we make visible the person behind the Prix – Hannes Leopoldseder. We'll have photos from the first Gala Night in 1987, of Christine Schöpf and Hannes Leopoldseder – because they were both the driving force behind not only the Prix, but Ars Electronica as a whole. We'll also include the blog where so many people said goodbye to Hannes.
Emiko Ogawa: Many artists, scientists and collaborators from all over the world wrote to us after his death, wrote words of farewell. We have collected and published them. They show how Hannes influenced the path of many, virtually guided their path.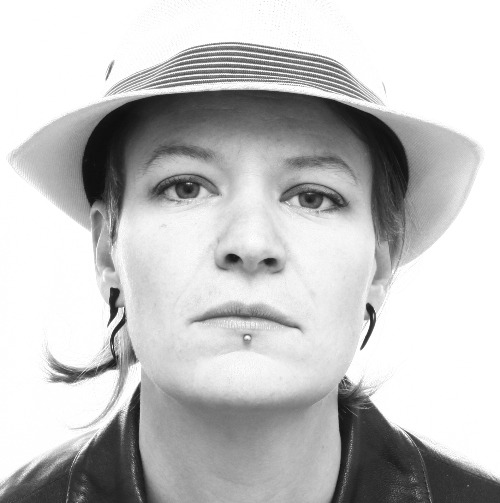 Petra Fohringer has taken over the project management for the Cyberarts exhibition this year. Previously, she had already worked for the OK during her studies of painting. In the meantime project manager for the Ars Electronica Festival, she now works in exhibition management for the OÖ Landes-Kultur GmbH and as a freelance artist.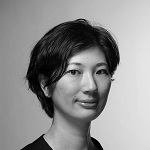 Emiko Ogawa is an artist and a curator. She is currently working for the Prix Ars Electronica, the world's most time-honored media arts competition. She worked on the signage system and produced drawings for the renewal of the Ars Electronica Center in 2009, and since then, she has worked on planning exhibitions for the Ars Electronica Center, the Ars Electronica Festival, and Ars Electronica Export. She creates installations and workshops under the topic of 'creative catalyst' and invites audiences to participate. As an artist, she is in charge of creative direction, graphics and interaction design in the media artist group h.o(hdoto). Working to 'sense the invisible', they create experimental projects that foster communication and make revelations about society.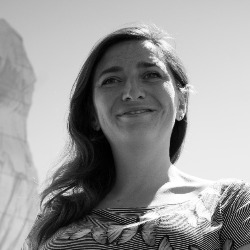 Genoveva Rückert is curator at the OÖ Landes-Kultur GmbH; originally at the OK Center for Contemporary Art since 2003, she is lecturer on spatial theory a. o. at the Art University Linz, since 2005. She curates many international exhibitions, was responsible for the development of the program, the publications and is the head of the department for development and art mediation at the OÖ Kulturquartier since 2011. Key work areas: group shows and thematic exhibitions & publications: spatial art and theory, especially media art, spatial installations art in public space and art in the expanded institutional field.
You can read more about the Ars Electronica Festival on an ongoing basis here on our blog, on the website and on our social media channels – on Facebook, Instagram, Twitter and LinkedIn