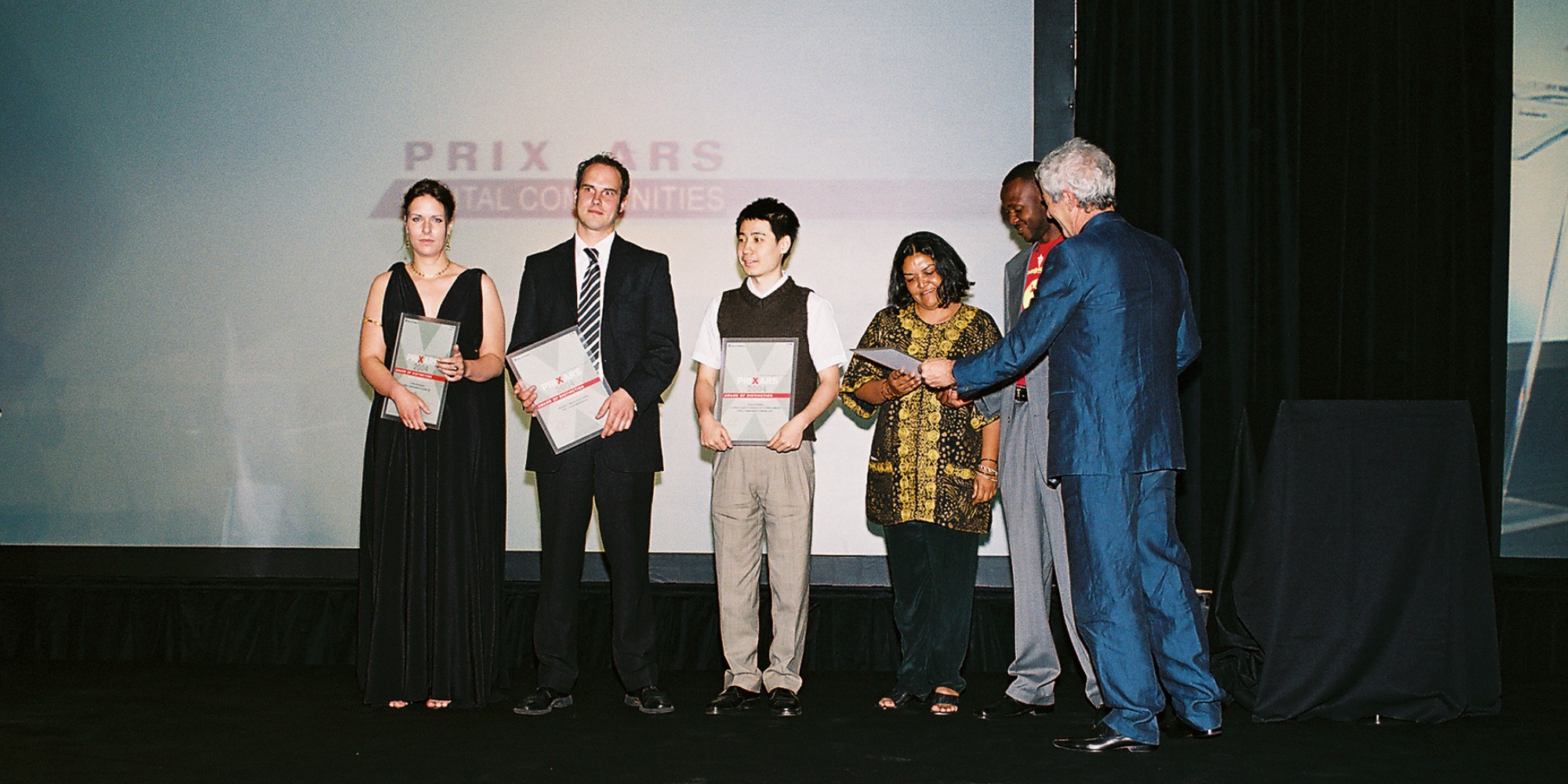 Guests and participants had always come from many parts of the world to Linz, but bringing Ars Electronica's achievements onto an international stage was a different story. With the introduction of a new Prix Ars Electronica category called Digital Communities, which had a clear focus on social phenomena related to digital culture and also touched on aspects of international policies, Ars Electronica staged a number of exhibitions and events in New York City where the winners of this new award were part of the presentations. The fact that the Golden Nicas for The World Starts With Me and for Wikipedia were handed over during a ceremony at the headquarters of the United Nations in New York in June 2004, a few weeks before the usual Prix Gala during the Festival in September, underlined the special character of this new category of Prix Ars Electronica. The exhibition Digital Avant-Garde in New York, co-curated by the American curator Benjamin Weil and Gerfried Stocker, was held at Eyebeam. A second exhibition, Interactions / Art and Technology, took place at the Museum of the Moving Image, and a symposium was held at the Austrian Cultural Forum. New York was the beginning of a series of international presentations for Ars Electronica, which continue up to the present day and marked the birth of what would become Ars Electronica Export.
Find out more about Ars Electronica Export here.
In our Throwback series, we take a look back at past events, exhibitions, installations and other exciting happenings from the Ars Electronica universe since 1979.