From the flooding of New York by rising sea levels to Central Europe as the new Sahara. We now have robust data on what our world will look like if we don't make the turn, but what will our world look like once we do? Which technologies will we still have to develop and which economic, social and democratic changes will accompany them? Welcome to Planet B – A different life is possible! But How? This year's Ars Electroncia Festival is dedicated to "Planet B" and embarks on a challenging search for answers to the contradictions of our time. In this interview, Gerfried Stocker, artistic director of Ars Electronica, explores the question of how the Ars Electronica Festival intends to position itself as a sustainable event and why it's so important to try out new things.
How can we face the question of the meaning of a festival in times like these?
Gerfried Stocker: We don't want to wipe away the accusation that it is questionable how much CO₂ emission is made by this festival alone, but the question that arises is not: Should we stop? On the contrary, we think it's about getting into the conversation. The last two years have shown us that physical coming together is irreplaceable. Human beings need social exchange, there is nothing more important to us than the need to be in the collective. This need for us humans to come together and build a foundation together to change our behavior is absolutely necessary.
We cannot answer the question of whether we will ultimately succeed in generating enough momentum with art and culture, or whether we will end up wasting even more resources. I believe that for the time being, the more important and, in the end, more constructive way is to ensure that we use art to create a thinking space in which technology, industry, business can exchange ideas with society, politics and everyday life.
"Either we believe that art can make a difference, or we're all in the wrong place anyway."
The Ars Electronica Festival only makes sense if there's a basic consensus that no matter how small the effect of art may be, it's one that's special in its own right. The significance of art is defined not by the size of its immediate impact but by the uniqueness of that impact, because art is more than a product of artistic creation; art can act as a catalyst and create a space for discourse that can't otherwise exist.
And it needs a place for that?
Gerfried Stocker: Exactly, the time for a wake-up call has long since passed, it's becoming more and more important to motivate each other and reassure each other that what I'm doing still makes sense and that other people are also dealing with similar issues. That's exactly why festivals like Ars Electronica are so important, because they offer artists experimenting with alternative materials and the circular economy an international stage and an opportunity to raise awareness to inspire others to take action. It is a place where people come together and a social discourse emerges.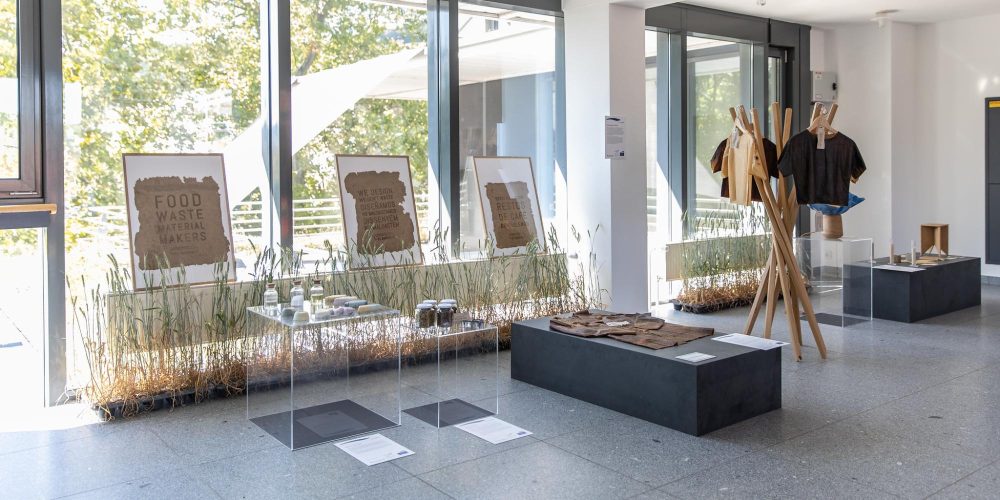 Get to terms with the digital world?
Gerfried Stocker: We have to somehow get to grips with the problem that we have with the digital world, especially the democratic one. In our usual view of the symptoms, we assume that digitalization and social media are to blame for the fact that we have such grievances. But that is not necessarily the fault of digital technologies, or of social media, but of the primarily commercial, profit-driven exploitation of human social dependency. Exploiting the powerful means of digital technology solely for profit is what leads us into these abuses. In this toxic conversation culture of our digital world, we can't even think about discussing such difficult issues as climate change.
"Hopelessness is characterized by the fact that I cannot decide between good and evil, because this possibility of decision does not exist in this form."
How can we approach these problems?
It's about trying things that haven't been tried before, to be an example from which others can learn. The Ars Electronica Festival sees itself as an expedition ship that takes us on a journey into the contradictions of our time. It's more than just a stage for coming together; it becomes a sandbox for testing different fields of action and breaking down previous thought structures. The problem is that we find it very difficult to question certain things in public discourse. But we have to face up to this tension and deal with it. That's why the Prix Ars Electronica's Digital Communities category is a great source of inspiration, because you can see how many collectives are getting together and dealing with social, cultural, ecological, educational and political issues in modern society. These communities are an essential part of a new culture of balancing interests and opportunities.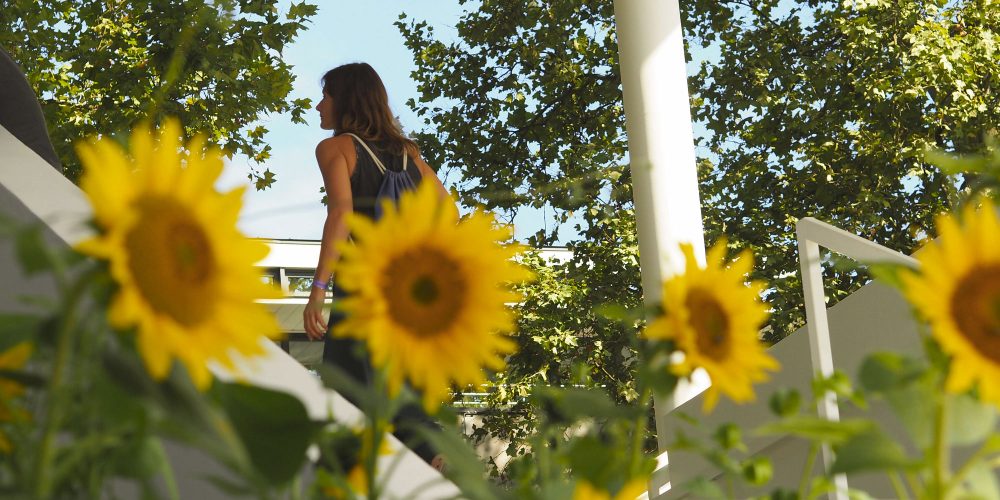 What steps are being taken this year to make the Ars Electronica Festival more sustainable?

Gerfried Stocker: The Ars Electronica Festival tries to take environmental and sustainability aspects into account throughout the entire organization and works together with partners on four different topics: "Food, Procurement & Waste," "Event Location, Event Equipment / Technology, Energy, Water & Sanitation," "Social Responsibility" and "Mobility.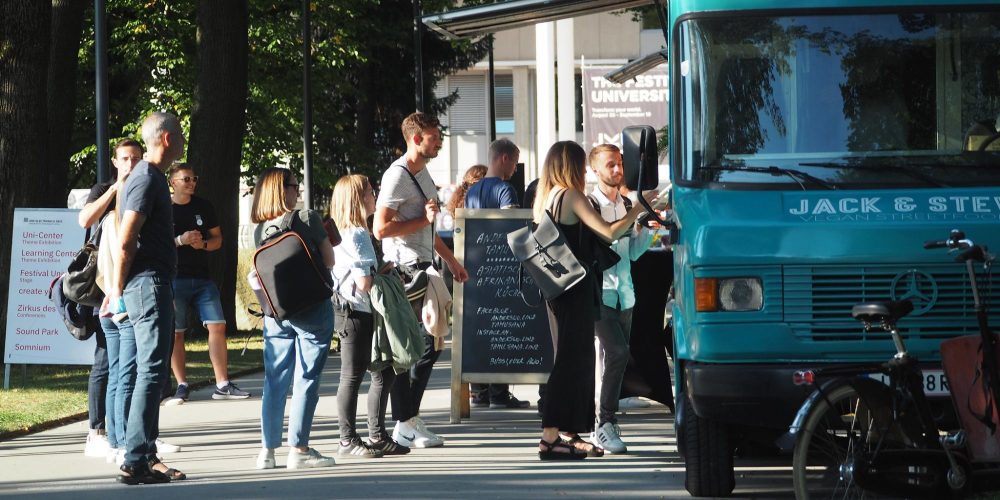 Together with partners, we are working to do better and to keep our collective footprint as small as possible. Our concept of measures is aimed not only at the festival team and the participating artists and scientists, but also at our visitors. Because in order to make an Ars Electronica Festival sustainable, everyone of us has to make a contribution.
In the coming weeks and months, we will present the measures of the respective topic areas in more detail on our blog.
Here is the first part of the interview.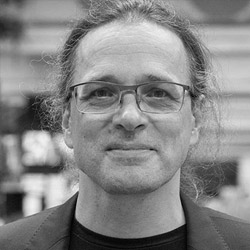 Gerfried Stocker is a media artist and communications engineer. Since 1995, Gerfried Stocker has been artistic director and managing director of Ars Electronica. With a small team of artists and technicians, he developed the Ars Electronica Center's exhibition strategies in 1995/96 and oversaw the establishment of a research and development department, the Ars Electronica Futurelab. Under his leadership, the program for international Ars Electronica exhibitions was established starting in 2004, planning and content repositioning for the Ars Electronica Center, which was structurally expanded in 2009, followed by the expansion of the Ars Electronica Festival starting in 2015 and the large-scale thematic and interior redesign of the Ars Electronica Center in 2019. Stocker advises numerous companies and institutions on creativity and innovation management, and is a guest speaker at international conferences and universities. In 2019, he received an honorary doctorate from Aalto University, Finland.