by Andrew Newman
Isala is the first ever recipient of the Grand Prize of the European Union Prize for Citizen Science, demonstrating outstanding achievements in the advancement of knowledge through the empowerment of civil society and citizens in the development of the future. Isala will be awarded the €60.000 Grand Prize at the Award Ceremony at the Ars Electronica Festival 2023 alongside Urban Belonging Project, winner of the Diversity & Collaboration Award (€20.000), and The Restart Project, winner of the Digital Communities Award (€20.000).
In a statement announcing the winners, European Commission Executive Vice-President Margarete Vestager said "Isala managed to break a taboo around vaginal health and expand new possibilities, new possible discoveries around women health. That's not a small thing."
The research team of Professor Sarah Lebeer who initiated Isala has conducted laboratory research on the vaginal microbiome and the beneficial potential of Lactobacillus species for many years. Until recently, it was not known how relevant this bacteria was in the vagina of healthy women. Clinical studies usually focused only on disease, and a study of lactobacilli at population level, in women 'outside the clinic', was often considered to be all but impossible. Isala sought to challenge this consensus. Pursuing an active partnership with members of the public.
We spoke to Sarah Lebeer, the Isala project lead and Sarah Ahannach, the Isala project manager about their initiative.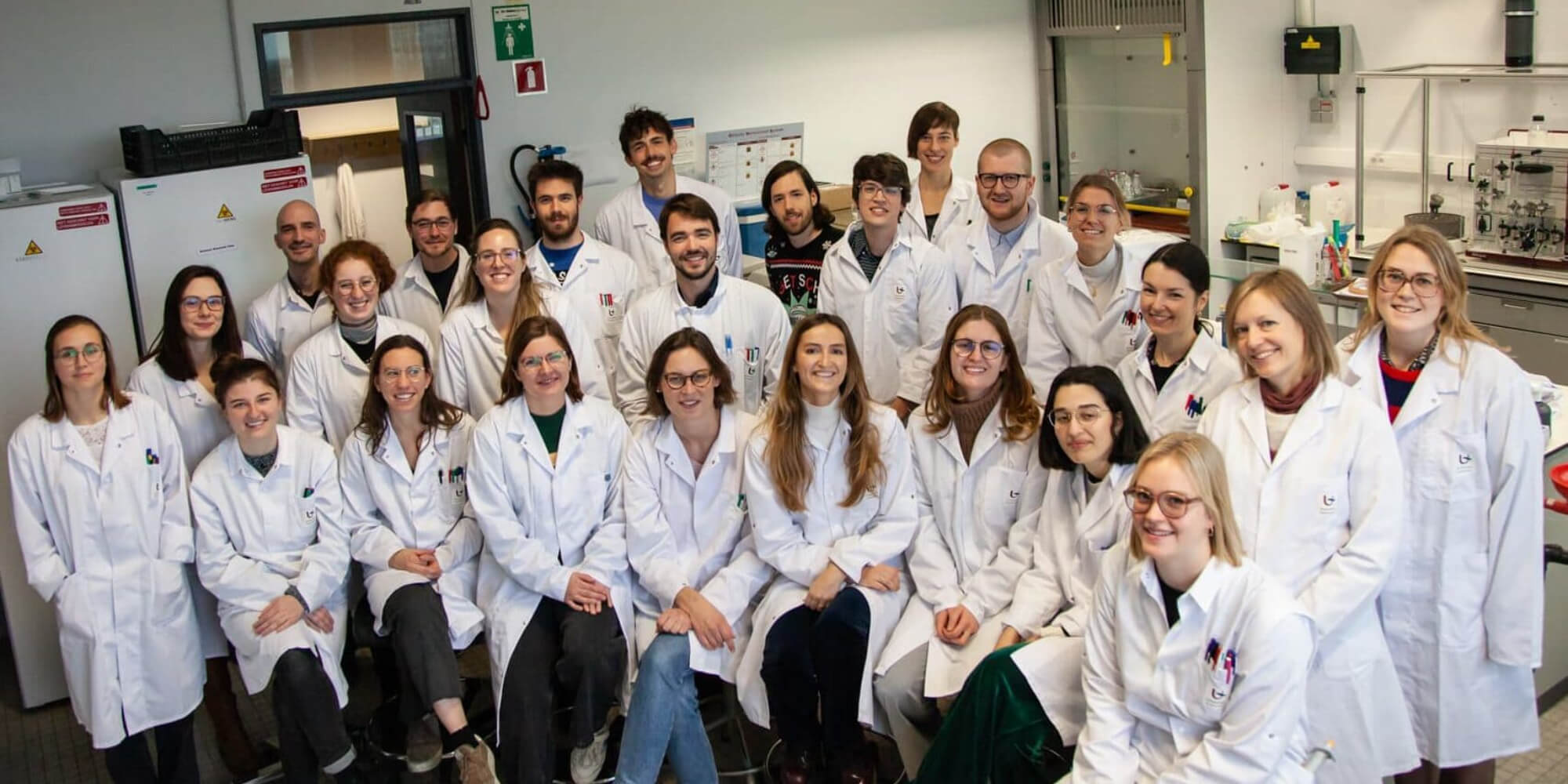 When Isala started, you aimed to recruit 200 women to self-collect vaginal swabs, yet within only ten days you had to close registrations early, as more 5,500 women had already signed up. How surprised were you by this extraordinary public interest?
Sarah Lebeer: Having worked on the vaginal microbiome for more than a decade, I did have a 'gut feeling' that there could be a lot of public interest – especially if we planned our research in a friendly scientific, bi-directional and co-creational way that gave women more than just the opportunity to participate in a study in the privacy of their own bathroom.
But I was still surprised, this was because all our funding applications dedicated to vaginal microbiome research in healthy women were rejected, with the main reason often that we were too ambitious to aim thanfor 200 women with such a taboo and intimate research topic. Our own university press officer was also warning us that we would not receive a lot of press or public interest for our participation call, because it was not a typical citizen science topic on which people can talk about in an open way.
The vagina is one of the most crucial organs for women (or people with a vagina). It determines their general, reproductive and sexual health. The vagina is not – and should not be – a taboo area of the body. Also, women increasingly want to take their health into their own hands. Our hash-tag #LetsSwab reflected this call for action, emphasising that we're doing this together to advance women's health.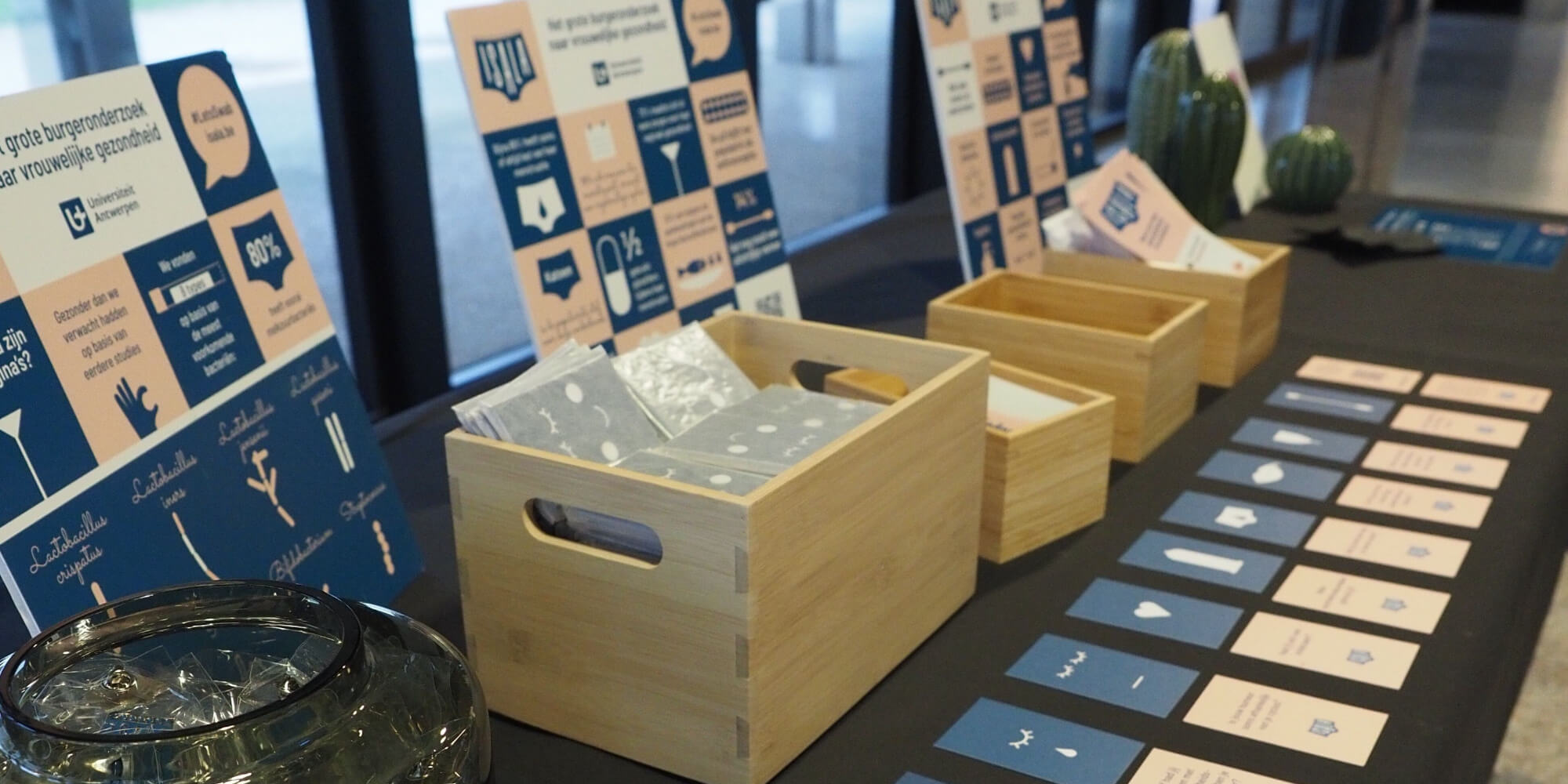 One of things that impressed the jury the most about your project was the continuous and recurrent communication you had with the participating citizens. How important do you think this is and do you have any tips on how to do this?
Sarah Lebeer: We really wanted to acknowledge, respect and honour our participating citizens as much as possible. This was not only by sharing their personal data with them, but also by continuous and recurrent sharing of general information of interest. This is crucial not only for staying connected with our participants, but also for inspiring our own research. For example, with the feedback from the community we started to investigate the impact of the material of underwear, menstrual hygiene products and specific dietary habits. One tip I would have is to always take your participants very seriously: they are also experts and together know a lot more than you as an academic can find in the literature or learn from lab experiments.
Sarah Ahannach: We didn't want to approach our participants as data collectors only. There are different studies for that as well and there's nothing wrong with it. But then we wouldn't call it citizen science. We also wanted feedback on the results and we really wanted people to not just be, "Okay, now I sent my vaginal swab". It's an intimate sample and so we also wanted to ask "How do you feel about it?". The feedback helps us to know if this is better, or this is less interesting. We can learn so much more from citizens when they follow up their results with a specific question or if they share a testimony.
Sarah Lebeer: Another tip I would have is don't be afraid to communicate results even if they are not yet published in a peer-reviewed paper. Just be honest that data analysis is not yet finished and ask your participants for feedback to improve interpretation and data analysis. But before you go public, always review this communication internally with enough multidisciplinary experts, stakeholders and citizens in different interaction rounds. I am so thankful to our advisory board for helping us to 'translate' our scientific language to a broadly understandable message. Importantly, this interaction/'translation' was also bidirectional, because it improved our scientific interpretation and language in the typical scientific papers. Questions by non-microbiologists made us rethink certain dogmas in microbiology, such as why we like to put bacteria in boxes as being either 'pathogenic' or 'beneficial'.
When you started receiving samples, you also sometimes received accompanying postcards from the participating citizens thanking the research team. How did this impact you as a researcher?
Sarah Ahannach: Yeah, it was so unexpected. It's for us also super nice, because as a researcher, it can often take quite a while before your results are published. It can sometimes lead to an existential crisis, where you ask why am I doing this? With citizen science, you have all these interactions with people telling their stories, saying that they're happy with this or have questions. It brings with it an energy and keeps you really motivated as a researcher, reminding you often why you are doing this. I would say from a researcher's mental health point of view, a very healthy experience. 
Citizen science brings with it an energy and keeps you really motivated as a researcher, reminding you often why you are doing this. I would say from a researcher's mental health point of view, a very healthy experience.
Sarah Lebeer, you have established a culture in your lab where citizen science approaches are always on the radar as research methodologies. Also you have developed a team and culture that is passionate about engaging with society. What would be some advice for other Principle Investigators to help instil a culture like this in their labs?
Sarah Lebeer: I would encourage to always consider it when you have a new idea for a project and to then consult experts or colleagues with experience. If you run a citizen science project, you will have to spend a lot of time in meetings and writing popular scientific texts that are less 'tangible' for your CV (such as the blog posts on our Isala website and pages in our Isala brochures). However you will be rewarded in other ways that are somewhat difficult to measure but no less important. This includes the enthusiasm of the general public, the bonding of your research team, and an extra feeling of belonging, through engaging and contributing to society and the future. Another important tip is to add enough humour and fun in your citizen science project.
You will be rewarded in other ways that are somewhat difficult to measure but no less important. This includes the enthusiasm of the general public, the bonding of your research team, and an extra feeling of belonging, through engaging and contributing to society and the future. Another important tip is to add enough humour and fun in your citizen science project.
Funding mechanisms and research recognition for citizen science and science engagement could be currently considered to be somewhat inadequate. What would you like to see change so that projects like Isala can get the support they require, and so that scientists can sustainably engage with society and citizens?
Sarah Lebeer: I can testify that getting enough money was really difficult part (and sometimes kept me awake at night). We had to be super creative for Isala and collected money in a very scattered way. Citizen science is very expensive, because you need personnel for communication and in our case lab analyses (one team member is not enough) and if you have to analyse a lot of samples and you want to do according to the best scientific standards, you also need to have a lot funding for consumables. It would be really nice if funding schemes for citizen science would be large enough. You just cannot run a citizen science project with only 10.000 euro.
Sarah Ahannach: There's a lot of pressure on scientists to do a lot of different things. Besides doing top level research, you have to publish to get grant funding and so on. And science communication is not often rewarded, besides from a social point of view, as I said before, with the energy and the feedback that you get. You cannot put a price on that.
However it's beginning to happen a little bit more in funding applications, but science communication is not at the same level on your CV as a research paper. There needs to be a structural change, and government policymakers should also value scientists engaging with society when developing research funding mechanisms in the future. There will always be scientists who really want to do it either way, but it would be good to have an incentive for the ones that don't really see the benefits of it yet – the benefits you get as researcher from the social engagement, meeting people outside the lab and then coming back with new ideas and inspirations. Once you start with it, you can't get enough of it.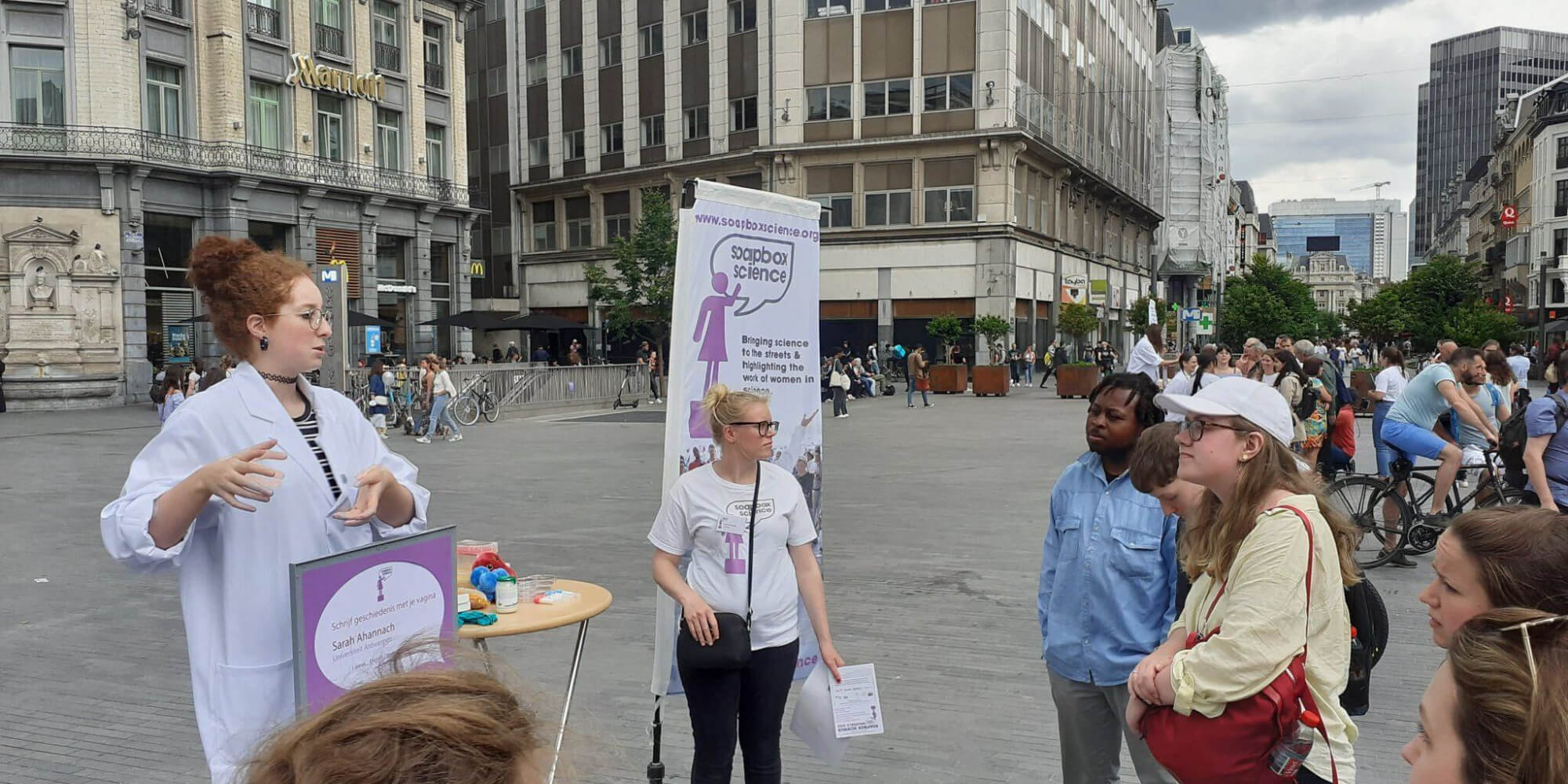 From your experience, how do you think citizen science can shape the future of Europe and contribute to creating the kind of society where we can flourish?
Sarah Lebeer: Citizen science should not be used as a way to 'measure' the popularity of particular science areas or disciplines, or as a way to decide which topics to focus on.
I think citizen science is a unique way to engage citizens in scientific 'literacy': it is a unique way to engage the general public (non-typical experts), show them the current scientific process and show how everybody (whether they are an 'official' scientist or not) can contribute to scientific advances that shape the future of Europe and benefit society.
Sarah Ahannach: Citizen science brings citizens closer to science and science closer to citizens, which then in case helps governments and policymakers to really caters to society and to really know what the societal problems are. And then our science can be more tailored to what society needs. These problems are very complex and interconnected and they need a multidisciplinary approach. Not just from scientists across different fields, but also from society and citizens. Citizen science can bring all these people together to work on these complex issues from different perspectives.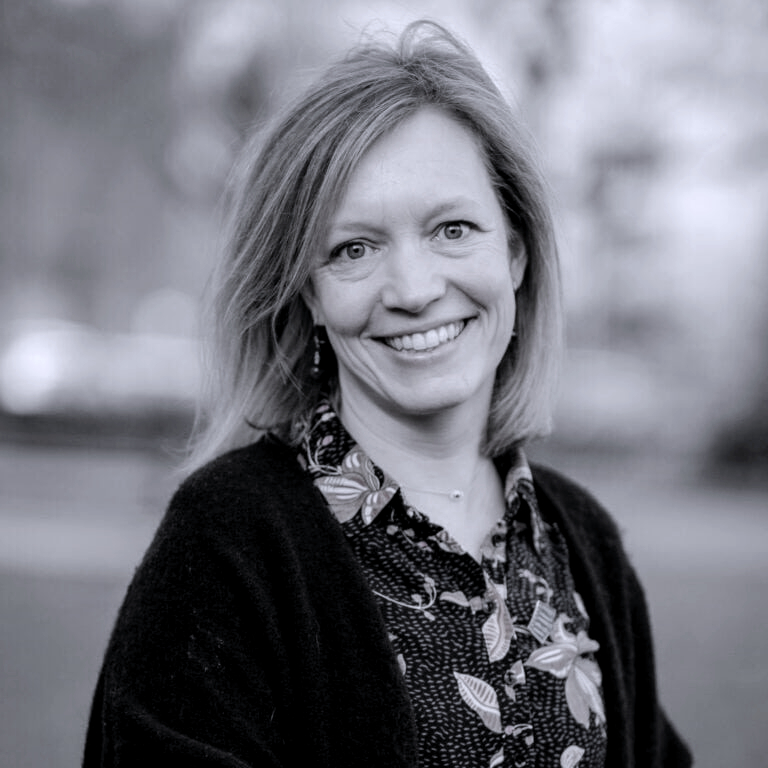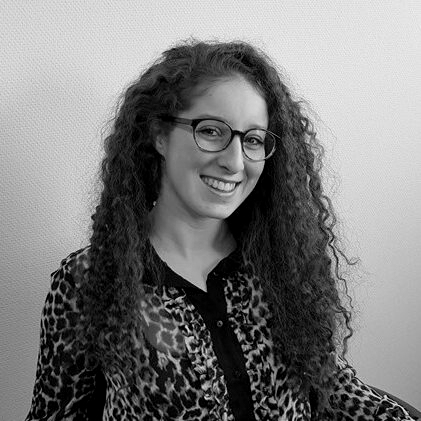 Sarah Ahannach (BE) obtained her Bachelors in Biomedical Sciences (2013-2016) and her Masters in Forensic Biomedical Sciences (2016-2018) at the KU Leuven. Sarah obtained her PhD degree in Bioscience Engineering with multi-faceted exploration of women's microbiome in January 2023 (UAntwerp, Belgium). She is currently a postdoctoral researcher at the lab prof. Sarah Lebeer and focuses on the interplay between women and their microbes which adds to her passion to help fill gender data gaps.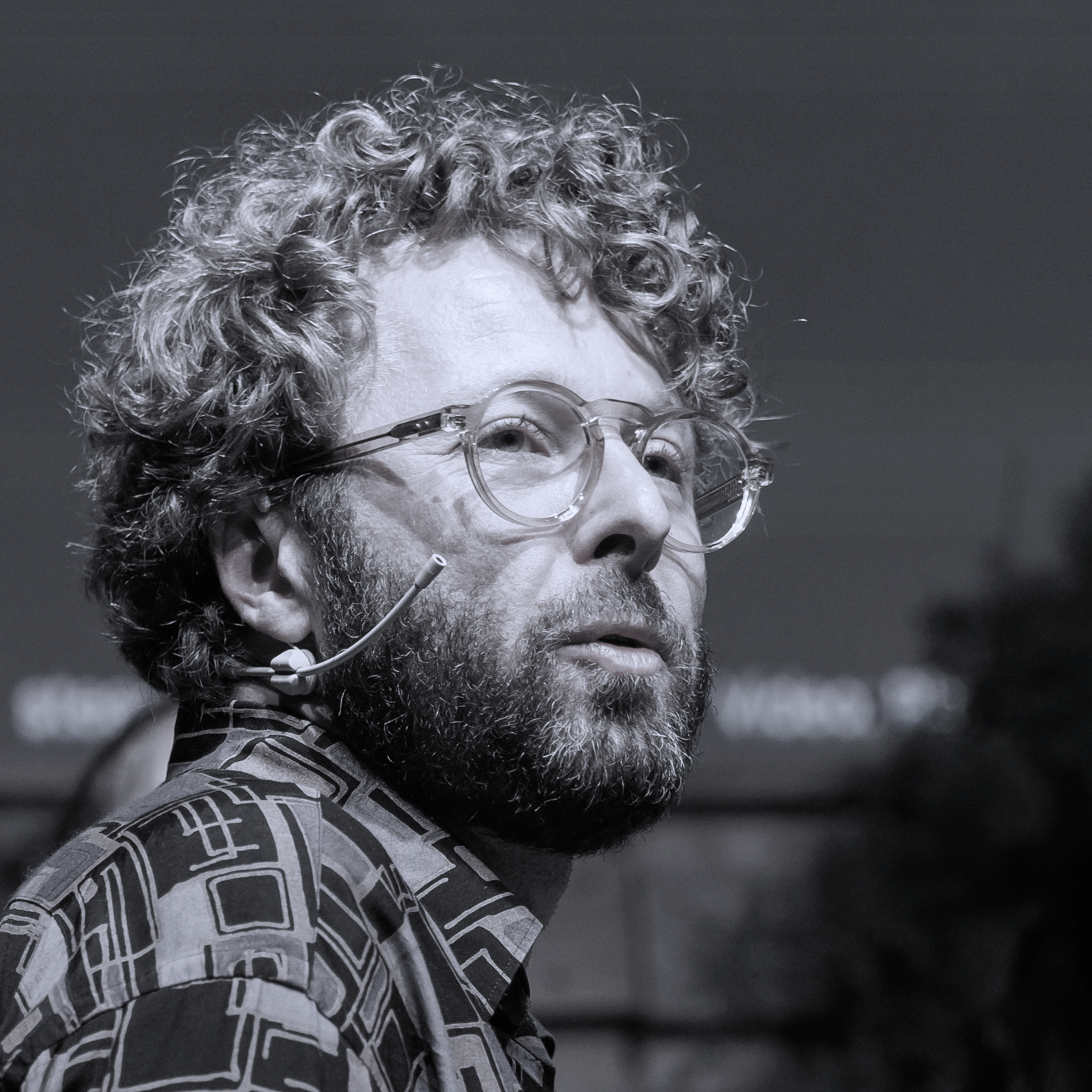 Andrew Newman (AU/AT) is focused on fostering transdisciplinary cultures as producer for the European Platform for Digital Humanism at Ars Electronica. He is responsible for projects that bring artists* and scientists* together (STUDIOTOPIA), create STEAM learning experiences (Critical ChangeLab, Open Science Hub, Creative School, STEAM INC) and promote Citizen Science (IMPETUS). He co-founded the Research Institute for Art and Technology in Vienna, where he focused on integrating artistic research technology research and development.