From September 6 to 10 2023, Ars Electronica in Linz, Austria, once again turned into a meeting place for artists, scientists, developers, designers, entrepreneurs, and activists from all over the world. The question focused on by Europe's largest festival for art, technology and society was: "Who Owns the Truth?" The central location was—again—the legendary POSTCITY, in which the festival was already able to guest-host from 2015 to 2019.
Back in POSTCITY and in downtown Linz
That was the Ars Electronica Festival 2023!
Jessiquoi (CH/AU), Photo: vog.photo
Impressions
88,000 visitors, 1,542 artists, scientists, developers, designers and activists from 88 countries, 338 partners and sponsors, 650 exhibits and 575 events over 5 days at 14 locations in Linz. Join us as we look back on an eventful 2023 Ars Electronica Festival: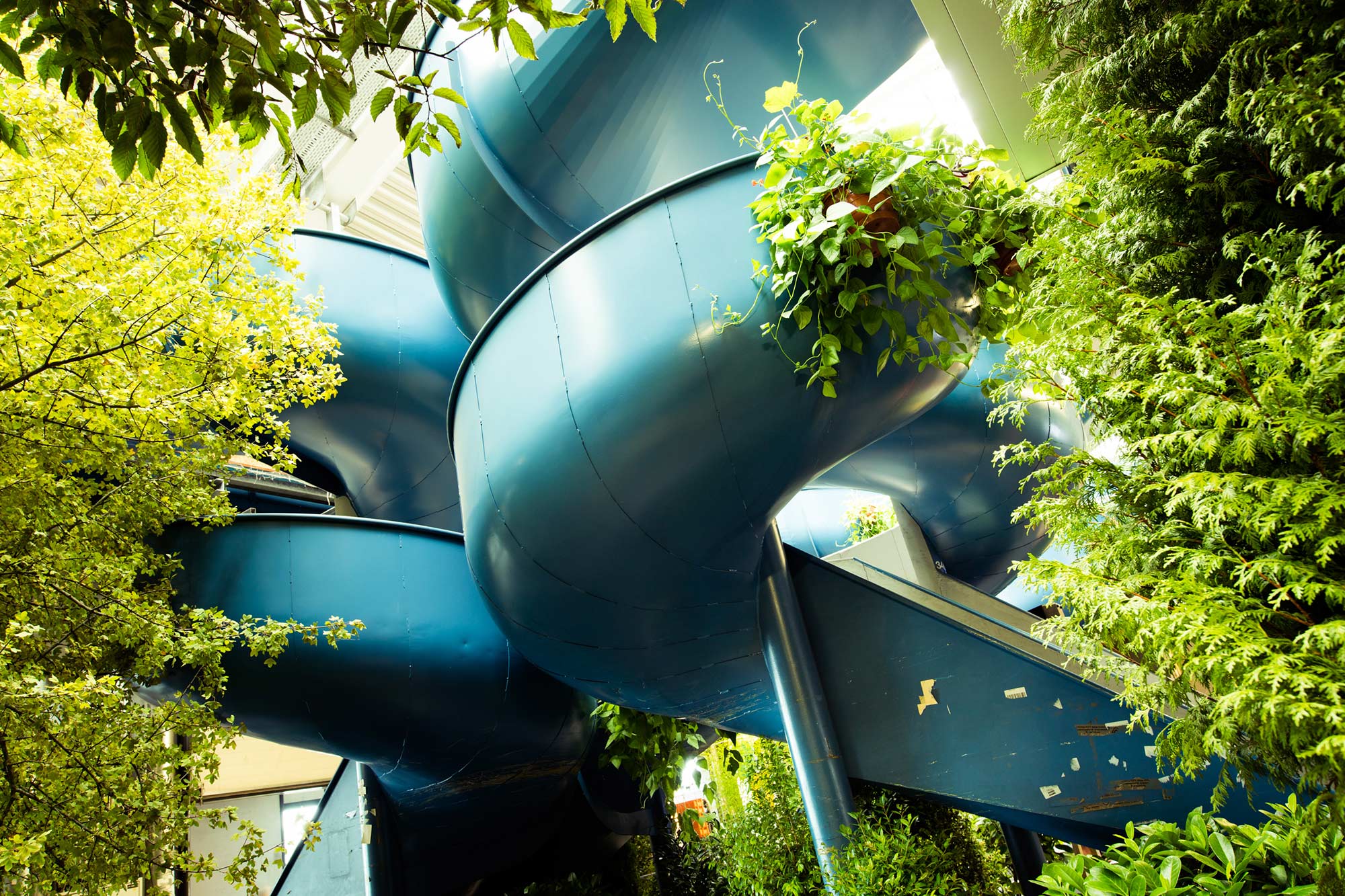 The POSTCITY is large, spectacular, and lies in the city center.
Photo: tom mesic
In 2023, POSTCITY, the abandoned mail distribution center with 80,000 square meters of usable space on several levels, was transformed one last time into a lively and vibrant laboratory for the future.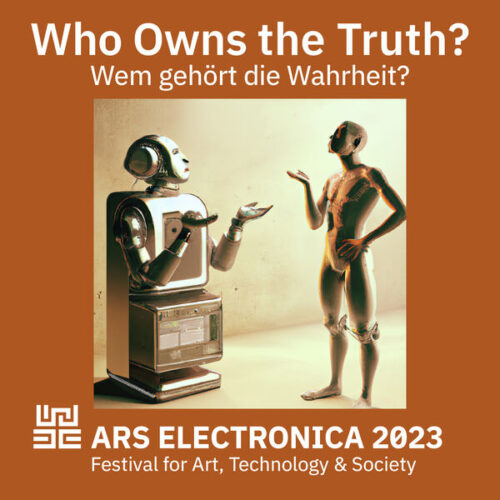 The Festival Podcast!
Immerse yourself in the theme of the 2023 Ars Electronica Festival with the podcast by Austrian radio Ö1. Listen to all episodes in full – in German or English language.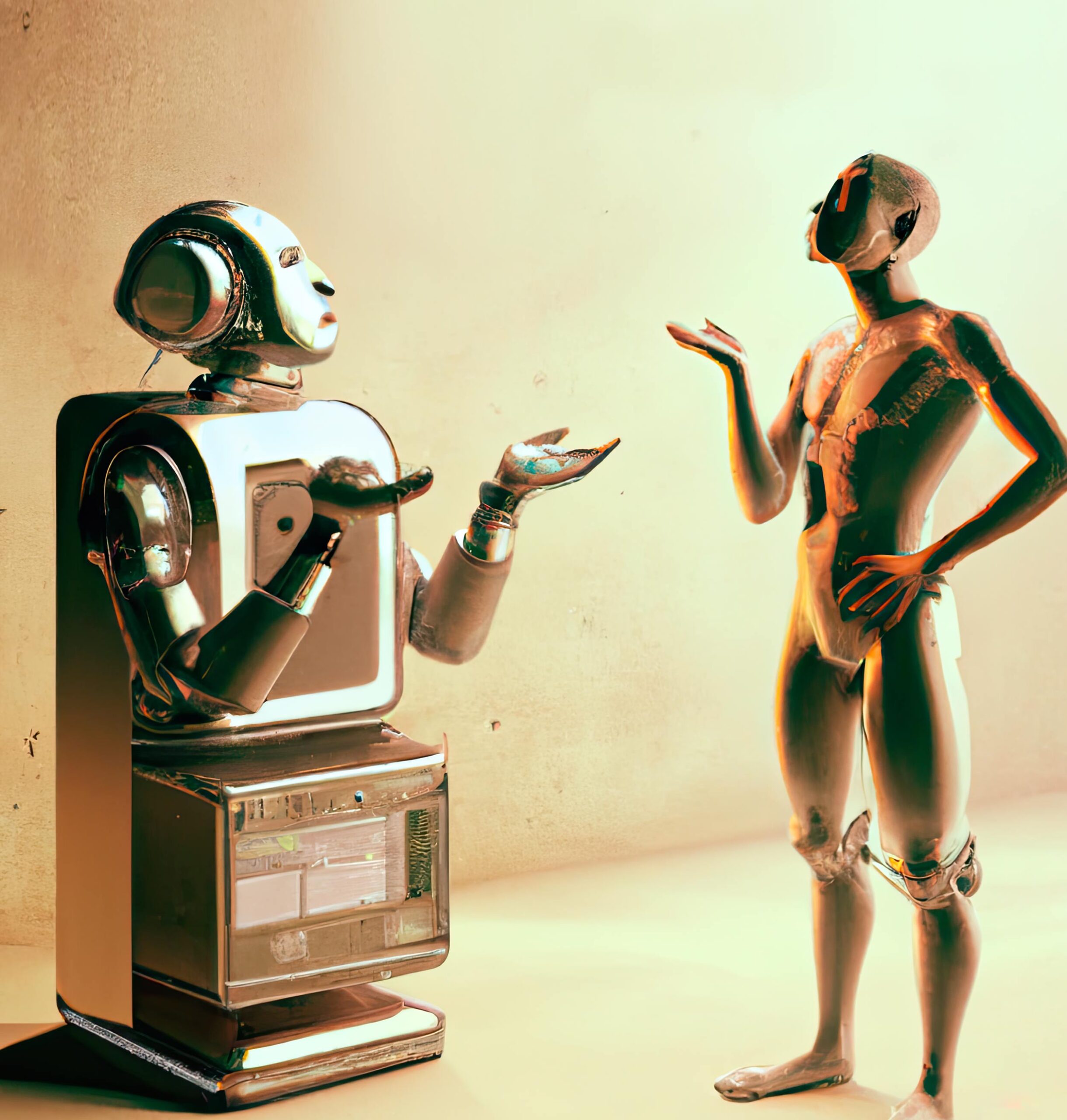 Who Owns the Truth?
The theme of Ars Electronica in 2023, formulated as a question, aimed directly at key disputed topics of our time: truth and ownership, interpretive authority and sovereignty. Can truth be owned? Is there a right to truth and if it does belong to someone, what control and responsibility are associated with it?
IDSA x Ars Electronica FOUNDING LAB
The challenges of the Antropocene require interdisciplinary approaches to solutions based on creativity and co-creation. With the FOUNDING LAB, the Institute of Digital Science Austria and Ars Electronica want to incorporate such strategies into the shaping and operation of a pioneering university.
(2/2) Artists are invited to create a multi-user, hybrid, interactive art performance that leverages embodied interaction between people and different types of Virtual Humans. The developed artwork will be shown in Deep Space 8K at the Ars Electronica Festival 2024. For the development of the artwork, the artist will receive 15.000 EUR. Deadline: November 19, 2023For more info: https://sharespace.eu/open-call-for-artists/

(1/2) #OPENCALL: For the real-world art scenario, SHARESPACE is currently looking for a #mediaartist (group) to collaborate with. The goal of the collaboration is for the artist to realize their own #art work for the Deep Space 8K, located at the Ars Electronica Center, utilizing SHARESPACE technology. This space, as can be seen in the image below, enables immersive #XR environments through 3D stereoscopic floor and wall projections (16m x 9m).

(3/3) Despite its flaws, the #university is vital for researchers and knowledge exchange. The FOUNDING LAB, in collaboration with Ars Electronica and the Institute of Digital Sciences Austria, engages 75 global students to envision a more adaptable university. Embracing criticism and prioritizing interdisciplinary collaboration are key principles applied by students in the FOUNDING LAB to address issues proactively with concrete topics.https://ars.electronica.art/university/en/

(2/3) We must question everything in this revision, including our approach to the #university. It should not just be a utopian proposal but a tangible reality, albeit one that's currently "premature" and full of possibilities. What teaching methods, collaborative projects, grading systems, and inclusivity measures should we prioritize for this new university?

(1/3) In the fast-paced and unpredictable world we live in, the traditional idea of a #university is no longer sufficient and requires a prompt reevaluation. This reassessment is crucial for higher education to play a role in shaping a #future that goes beyond the limitations of our current collective visions, which have been disrupted by various crises …

88,000 visitors, 1,542 #artists, #scientists, #developers, #designers and #activists from 88 countries, 338 partners and sponsors, 650 #exhibits and 575 #events within 5 days at 14 locations in Linz. Look back with us on the Ars Electronica Festival 2023: https://youtu.be/ZLWxSam4HfE?feature=shared

From interactive #art pieces that challenge your perceptions to mind-blowing tech #innovations pushing the boundaries of what's possible – in this retrospective, we would like to invite you to look back with us on the five festival days in the form of numerous pictures, anaectotes and videos and to recall the feelings, impressions, smells and sounds of the Ars Electronica Festival 2023. #arselectronica23 For the full article: https://ars.electronica.art/aeblog/en/2023/09/12/recap-festival-2023/

As the curtains draw to a close on another edition of the Ars Electronica Festival, we want to thank all the attendees who joined us from around the globe, all the remarkable artists, creators, and innovators who graced our stages and shared their groundbreaking work with us as well as our dedicated team and all our partners for their tireless efforts. Thank you for being a part of this incredible journey, and we can't wait to see you all again next year from September 4 – 8, 2024 here in Linz!
A big thank you to our partners!
The Ars Electronica Festival 2023 was funded by the City of Linz, the Austrian Federal Ministry for Arts, Culture, Public Service and Sports, as well as the state of Upper Austria, and numerous sponsors and partner institutions.
At all these locations, exhibitions, concerts, performances, screenings, lectures, and conferences were on display, designed and brought to Linz by artists and institutions from all over the world. Numerous cooperation partners from art and culture, science and research, as well as business and industry were involved in 2023. We would like to thank them very much!
Thank you for your visit at the Ars Electronica Festival!
We look forward to seeing you again!
September 4 – 8, 2024
Linz, Austria