Andy Gracie was chosen to develop a project during the Randa Art|Science Residency organized by the Institut Ramon Llull and hosted by Ars Electronica and the Barcelona Institute of Science and Technology (BIST) in collaboration with the new hub for Art, Science and Technology in Barcelona, Hac Te, and the NewArtFoundation. This work – called Massive Binaries – represents an important contribution to the dialogue between art and science, highlighting and addressing some of the challenges of our time. In conversation, Andy Gracie reveals more about his ideas and the process of creating Massive Binaries.
The vision behind Andy Gracie's work
Andy Gracie's work is hard to define. Each project connects different narratives – sticking to just one box would automatically exclude the others. According to Gracie artists work from obsessions, his current obsession being the fragility and impermanence of human existence compared to the unimaginable scale of the universe. "I attempt to describe that by making excursions into all those other fields – into oceanography, cosmology or biosemiotics", the artist explains.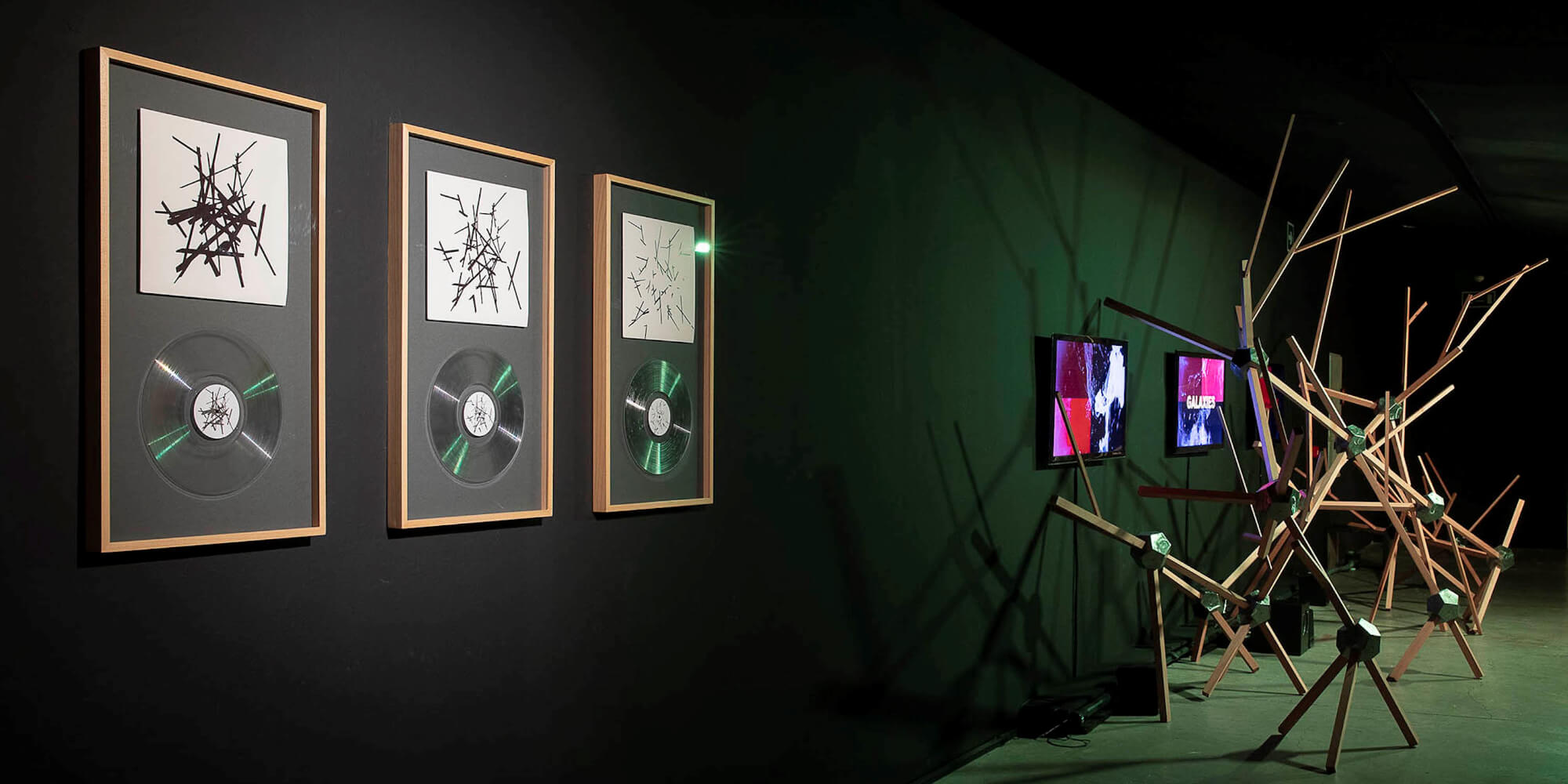 This approach closely relates his artistic work with science. Both – artists and scientists – have the same core obsession: trying to understand the world around them.
"I am very interested in what that process by which we come to understand the universe is and what it means to us as a species. Why do so many of us have this drive to understand how the cosmos works?"
So, science for Gracie is not just a resource, instead he emphasizes the interaction with researchers, which he actually wants to be present in his work. "The majority of the narrative we hear is actually generated by the scientists – their presence is important, their presence is tangible in the work. That's something I always try to achieve, especially, if the work is developing their narrative, it is important to me that they are represented", he elaborates.
Massive Binaries – the idea
The work of Andy Gracie that will be exhibited during the Ars Electronica Festival 2023, Massive Binaries, is part of a bigger series he calls The Haunting, which is symbolized by two spheres. Gracie explains, that in his childhood he became aware of two massive, ancient spheres that were connected by really fine thread and really slowly pulling apart. If the thread were to break that would be the apocalypse. His work captures ideas about how things end and how things we believe to be permanent are actually impermanent – like the earth itself only exists for a very brief time in the scale of the universe.
Massive binaries in specific tries to represent two different narratives of these two spheres. The first one is a pair of neutron stars. Sometimes they become bound to each other, orbit each other, and eventually merge generating huge amounts of energy – something which can now be studied through gravitational waves. For this first part of his project Andy Gracie worked with scientists of the IFAE in Barcelona who were researching gravitational waves and neutron stars to develop a narrative about the processes and what/how we can learn from it.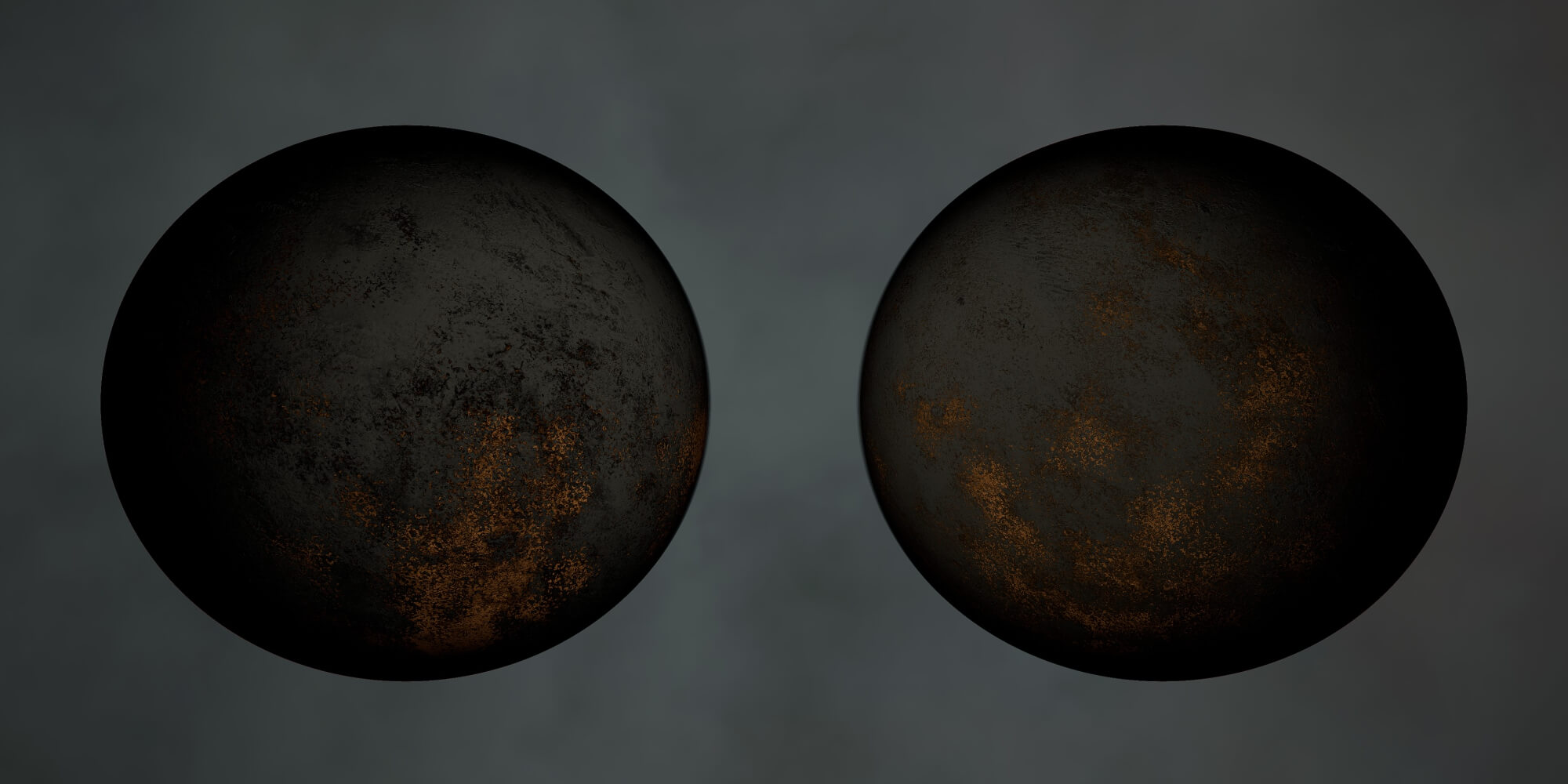 The second pair of massive binaries is contemporary society which seems more and more polarized: left vs right, science believers vs science deniers. "We again have two systems which are connected and kind of orbiting each other and the contact between them generates all sorts of strange information", explains Andy Gracie.
What connects Andy Gracie's two ideas is Artificial Intelligence, which – so the artist – depending on how it is applied can be either a tool for enhancing meaning or destroying meaning: In the study of gravitational waves AI can be a tool to extract meaning or what we perceive to be the truth. By contrast, in contemporary society the use of AI can make the truth even harder to grasp as opposed ideologies can employ AI to enrich their positions and create fake truths.
"The project is all about how massive systems interacting with each other can generate strange phenomena and contribute different kinds of new information, and how artificial intelligence plays this kind of schizophrenic role within that"
Massive Binaries – the execution
The idea of the two massive binaries will be represented in the form of an installation consisting of a mechanical sculpture as the central structure, whose main purpose is to create shadows of the orbiting masses. There will be two video screens: One to develop the narrative of the neutron star side of the work with texts developed based on interviews with scientists and Gracie's own ideas and the second showing two characters developed as artificial intelligences. "One is pro-science, pro rationality, pro tolerance, and pro diversity, which one would probably consider as a left-oriented person. The other character is very much the opposite: very science denying, traditional and conservative, which we would commonly consider as more of a right wing approach.", so Andy Gracie. The result is an argument in which both sides defend their positions against each other, unfolding in this environment with shadows generated by the neutron stars.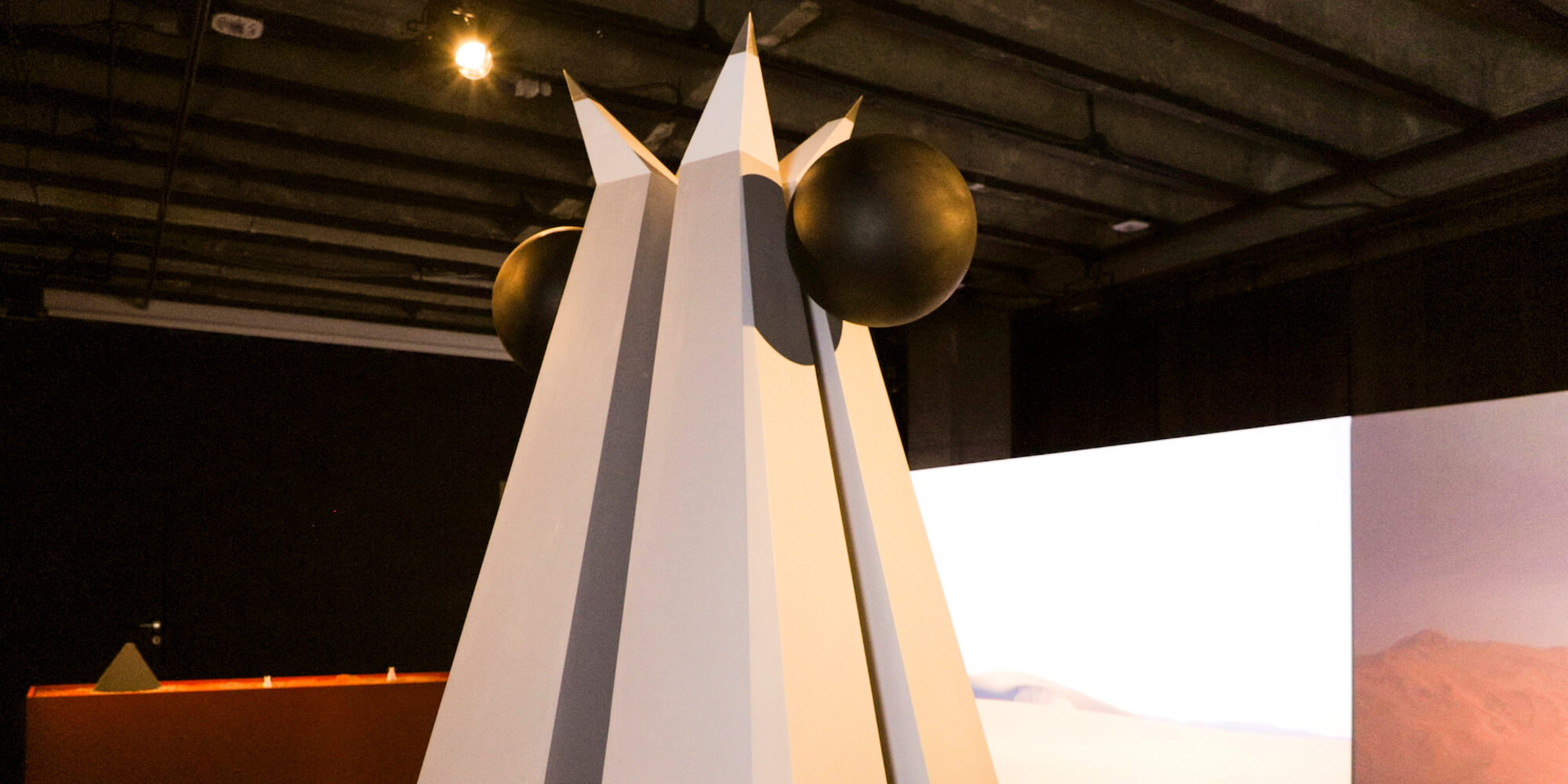 Massive Binaries was developed in the framework of the Randa Art|Science Residency – a very different way of working than Gracie is used to, as the artist admits. But after overcoming a few obstacles, Gracie is now very content with how the work turned out.
"It has challenged me to work in a different speed and to work without the studio I am used to. It was very interesting to observe myself and how I adapted to that and how I have risen to the challenge of making what is maybe a different kind of work than I would normally make."
Who owns the truth?
As already mentioned above, Massive Binaries was created in the course of a residency. Thus when Gracie proposed his ideas for this residency project there already were some ideas about the wider ecosystem in which it fits. Certain aspects of his work – like the idea of AI being able to enhance or complicate the truth – have come about as a result of this and now also represent a response to the festival theme. Looking at it in a wider sense the idea of who owns and also what is the truth is one of the most important issues as of right now, according to Andy Gracie. "This is partly because there are so many challenges we are facing right now – climate related, society related, resource related, economy related etc.; and we can only successfully negotiate those issues if we know the truth around them.", he carries out further. Consequently, truth can be seen as a resource, making the process of finding the truth a key operation.
"I mean an universal truth, which still exists even if it is hard for society to identify what this truth is."
At the moment, Gracie mentions, there are so many different agendas leading to the concept of truth being weaponized. "It feels like whoever has the loudest voice owns the truth", he says, "and by owning what people believe to be the truth you have the most persuasive and powerful tool to manipulate."
Andy Gracie's Work Massive Binaries is part of the theme exhibition. Details on the Ars Electronica Festival 2023 will be published online soon and here you can find the festival highlights.
Massive Binaries by Andy Gracie is developed in the frame of the Randa Art|Science Residency, which is organized by the Institut Ramon Llull and hosted by Ars Electronica and the Barcelona Institute of Science and Technology (BIST), in collaboration with the new hub of Art, Science, and Technology from Barcelona, Hac Te, and the NewArtFoundation.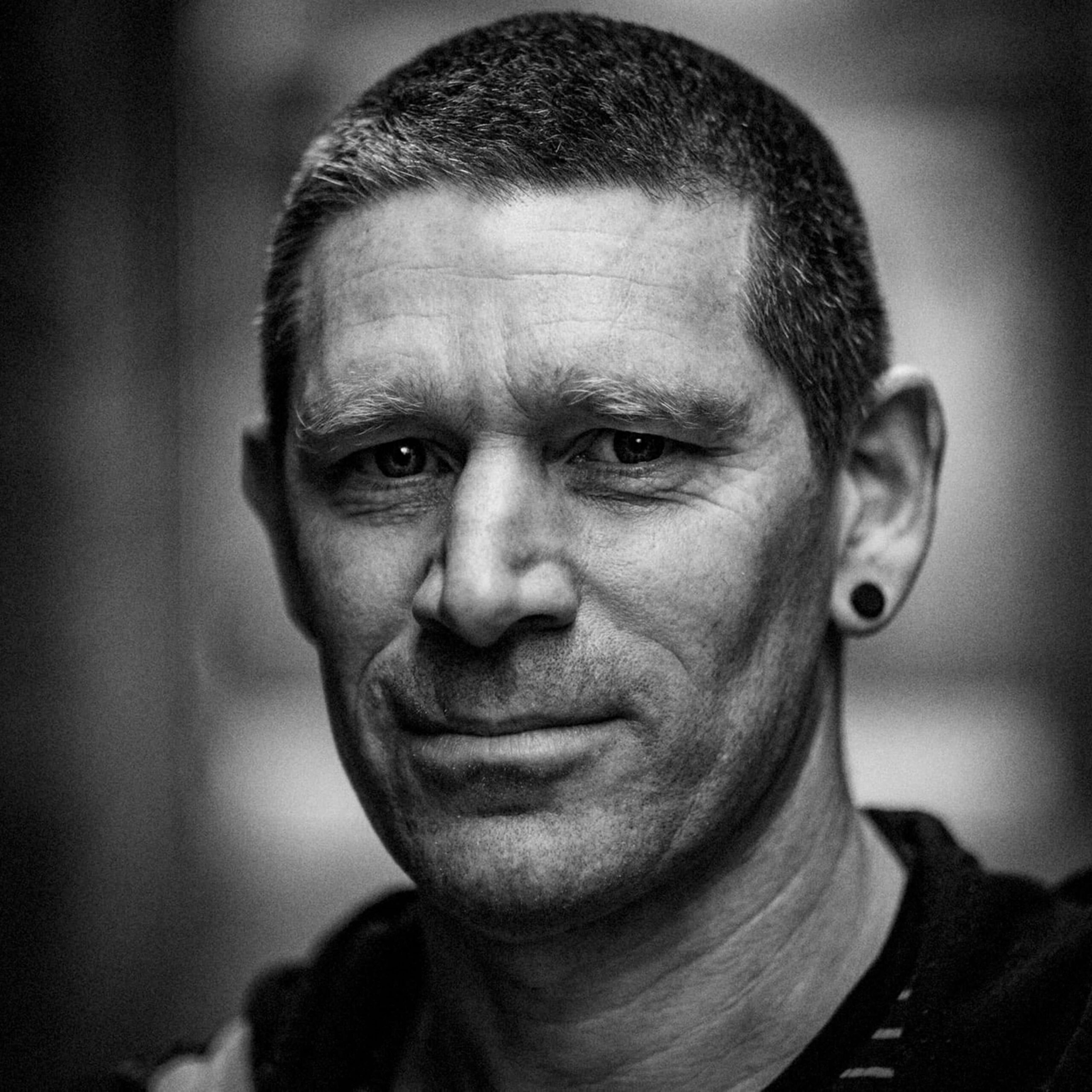 Andy Gracie works in disciplines including installation, robotics, sound, video and electronic media. He employs scientific theory and practice to question our relationships with exploration and experiment whilst simultaneously bringing into focus the very relationship between art and science. His work involves engagements with space research, cosmology and deep time, and features an ongoing examination of semiotics, simulation theory and or post-apocalyptic scenarios.