Expedition: Who Owns the Truth?
An AI with a magical sleight,
Paints pictures with hands held in light,
Flames, stars, flowers too,
Clouds and water it drew,
Designs created so wondrously bright!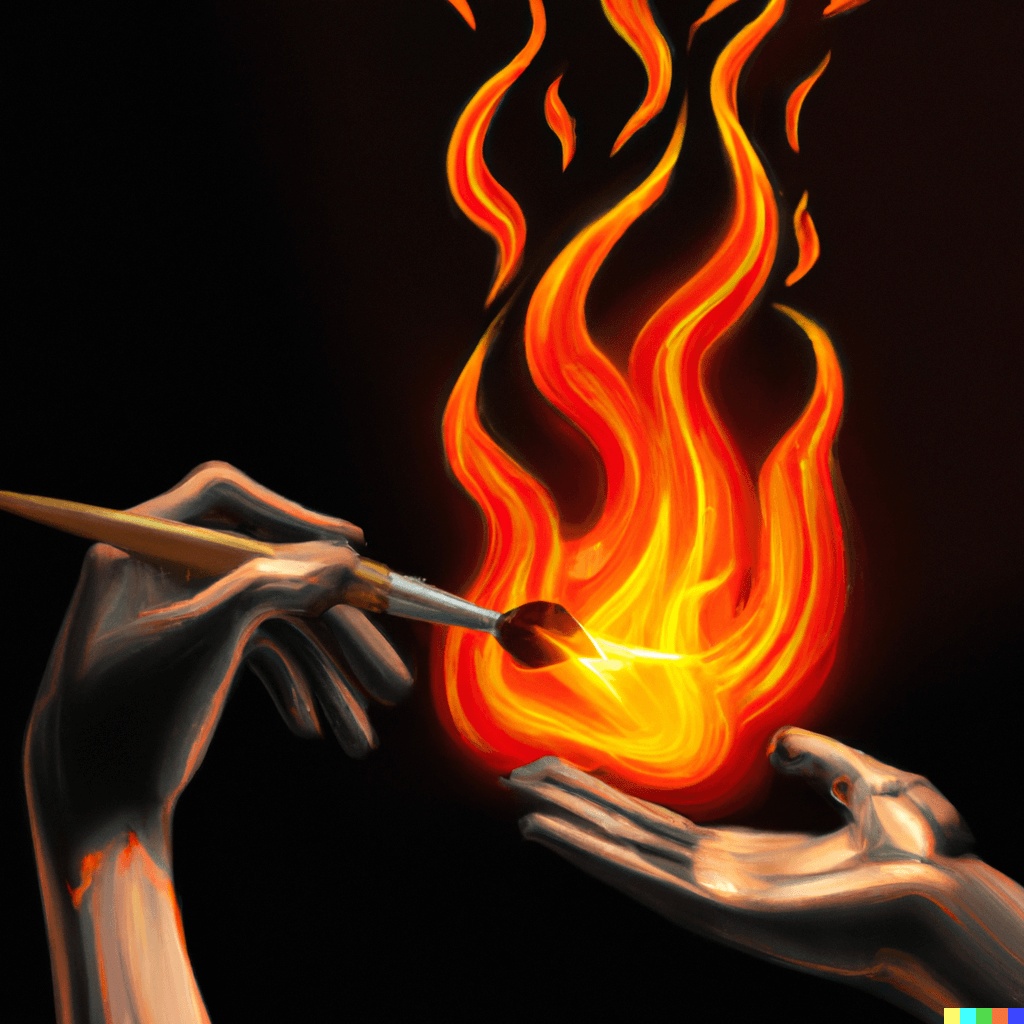 Dear Adventurer! We invite you to explore the exhibition and look for the installation described above.
In relation to this particular installation, review the following statement for yourself: "Art Owns the Truth".
Discuss your thoughts with your fellow explorers.
Then proceed by scanning the QR code on the installation and complete the sentence "Art Owns the Truth because …" online on Mentimeter.