Moderation: Joachim Sauter (DE)
Speakers: Gerfried Stocker (AT), Walter Ötsch (AT), Martin Rauchbauer (AT/US)
Walter Ötsch (AT)
https://www.youtube.com/watch?v=eQLiq1yzGvw&t=75
Martin Rauchbauer (AT/US)
https://www.youtube.com/watch?v=eQLiq1yzGvw&t=1827
Biografien: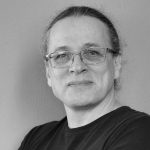 Gerfried Stocker (AT) 
Gerfried Stocker is a media artist and telecommunications engineer. In 1991, he founded x-space, a team formed to carry out interdisciplinary projects, which went on to produce numerous installations and performances featuring elements of interaction, robotics and telecommunications. Since 1995, Gerfried Stocker has been artistic director of Ars Electronica. In 1995-96, he headed the crew of artists and technicians that developed the Ars Electronica Center's pioneering new exhibition strategies and set up the facility's in-house R&D department, the Ars Electronica Futurelab. He has been chiefly responsible for conceiving and implementing the series of international exhibitions that Ars Electronica has staged since 2004, and, beginning in 2005, for the planning and thematic repositioning of the new, expanded Ars Electronica Center, which opened its doors in January 2009.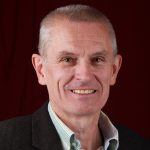 Walter Ötsch (AT) 
Walter Ötsch is an economist and previously worked at the Johannes Kepler University Linz, where he established and led the Institute for Comprehensive Analysis of the Economy. Since 2015 he has been Professor of Economics and Cultural History at the Cusanus Hochschule Bernkastel-Kues. His areas of expertise are the cultural history of economic theory and questions of political communication. Publications: Populismus für Anfänger. Anleitung zur Volksverführung (2017) and Mythos Markt. Mythos Neoklassik. Das Elend des Marktfundamentalismus (2019).
http://www.walteroetsch.at
Martin Rauchbauer (AT/US)
Martin Rauchbauer is Austrian Consul & Co-Director of Open Austria in San Francisco.
Before coming to San Francisco, Martin was Deputy Director of the Business Support Service and Head of the UNESCO unit at the Austrian Foreign Ministry in Vienna. In 2014, he was briefly CEO at the Österreich Institut GmbH in Vienna. Between 2011 and 2014 he was Director of Deutsches Haus at NYU in New York City. From 2007 until January 2011 he was the Deputy Director of the Austrian Cultural Forum in New York.
Martin also served as Director of the Austrian Cultural Forum in Mexico City and as Desk Officer at the Austrian Foreign Ministry. Throughout his career, Martin designed and implemented numerous high-profile academic, cultural and business-related events in North America. He also worked as a journalist for Austrian Radio and Television (ORF) and the Viennese weekly news magazine "Format".
Martin received his M.A. in International Relations and International Economics from the School of Advanced International Studies (SAIS) at the Johns Hopkins University in Bologna, Italy and Washington D.C. He also holds a degree in Philosophy and German Studies from the University of Vienna.