Perspectives of Digital Nature I
Yoichi Ochiai definiert "Digitale Natur" als eine neue Perspektive auf die Natur – zusammengesetzt aus digitalen Medien. In der digitalen Natur werden unsere aktuellen Normen für Körper- und Wahrnehmungskompetenzen überschritten. Extrem verbesserte Rechen- und Auflösungsleistungen werden Teil des täglichen Lebens. Die Menschheit der Zukunft wird möglicherweise in einer digitalen Natur leben, wo die Konzepte von Natur, künstlichen Objekten, Schwerkraft und Zeit umgestürzt werden.
Der künstlich gedruckte Schmetterling und der tote Schmetterling werden hier in der gleichen Installation gezeigt. Diese digitalen Nachahmungen der Natur zeigen die Alternative zu unserer Natur und Wahrnehmung.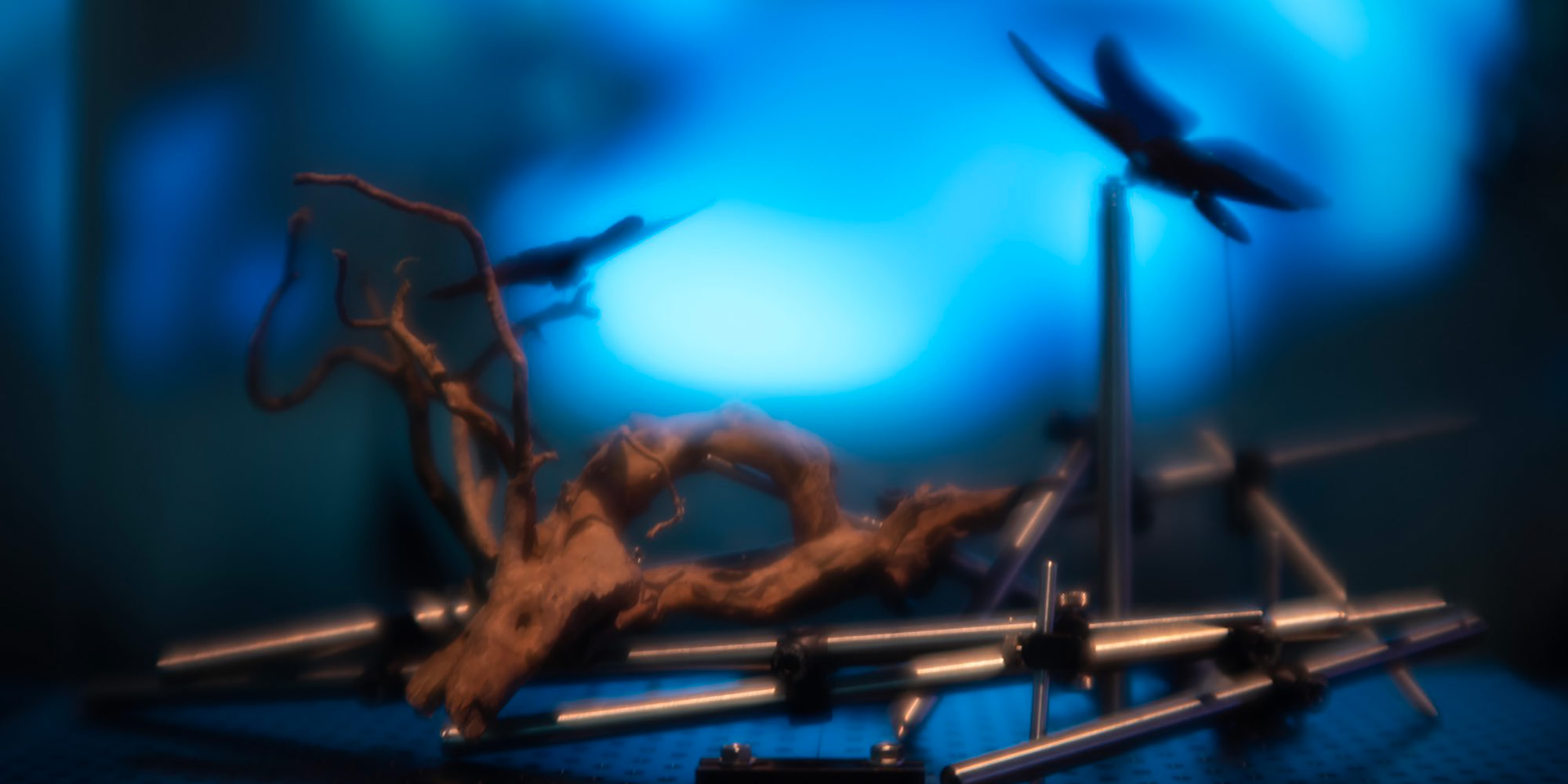 Projekt Credits:
Developed in collaboration with TOPPAN co.lt
Biografie:
Dr. Yoichi Ochiai, born in 1987, is a media artist and associate professor at the University of Tsukuba. He received his PhD in applied computer science from the University of Tokyo. 
His work has been widely exhibited, including in the solo exhibitions "Image and Matter," Kuala Lumpur, 2016, "Sehnsucht Nach Masse," Tokyo Amana Square, 2019, and "Yoichi Ochiai, Beauty of National Resolution ∽ End to End Transformation of Material Things ∽ Digital Nature," in Omotesando, Tokyo, which delved into the aesthetics of eastern philosophy. His work has also been shown in group exhibitions, including the Ars Electronica Festival, SIGGRAPH Art Gallery, Kempoku Arts Festival and Media Ambition Tokyo.
Yoichi has received numerous awards, including a World Technology Award in 2015, the Prix Ars Electronica 2016, an Honorary Mention in the EU STARTS Prizes 2016, and Laval Virtual Awards in 2014-17. He was included in the Best Knowledge Pool at the St. Gallen Symposium and the Global Shapers at the World Economic Forum.
He has been widely featured in the media, including in magazines and on television and radio, as well as on the cover of numerous design and art magazines, including Axis, Leonardo, and Nature Index 2017. He has given many lectures at universities both in Japan and abroad and at symposiums such as TEDxTokyo. At SEMICON Japan, a major semiconductor technology conference, Yoichi was the youngest ever keynote speaker in its 40-year history.