Moderation: Christina Steinbrecher-Pfandt (DE/US)
Speakers: Daria Parkhomenko (RU), Marko Peljhan (SI/US), Mariano Sardón (AR)
Museen, Galerien, SammlerInnen, KuratorInnen, KritikerInnen beeinflussen die marktwirtschaftliche Dynamik. KünstlerInnen, die sich für interdisziplinäre Ansätze entscheiden, benötigen Ressourcen, Ausstellungen und einen aktiven Diskurs am gesamten Kunstmarkt, um Bewusstsein, Verständnis und die Wertschätzung für interdisziplinäres Arbeiten zu erhöhen. Welche Maßnahmen seitens aller Beteiligten sind notwendig, um die interdisziplinäre Arbeit auf eine repräsentative Ebene zu bringen?
Biographies: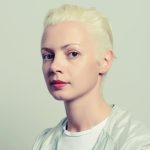 Moderation: Christina Steinbrecher-Pfandt (DE/US)
Christina Steinbrecher-Pfandt is an art world professional with over a decade of experience in the art industry. In 2019, Steinbrecher-Pfandt co-founded blockchain.art with Micha Benoliel in San Francisco. She was the director of Art Moscow Art Fair and, recently, viennacontemporary. She has curated and directed projects throughout Europe and the world including, Venice Biennale, Moscow Biennale. She is an advisor to the Ars Electronica Gallery Spaces and sits on the boards of several art institutions.
Speakers:
Daria Parkhomenko (RU)
Daria is a founder and curator of LABORATORIA Art&Science Space (2008) – the first exhibition and research centre in Russia that creates platforms of interdisciplinary interaction between contemporary art and science. She curated more than 30 international exhibitions and numerous transdisciplinary conferences. She teaches an author's course "Methodology and Practice of Science-Art" at the Higher British School of Design, School of Contemporary Art MMOMA (Moscow) and ITMO (St. Petersburg).
Marko Peljhan (US/SI/LV)
Marko Peljhan is a theatre and radio director, conceptual artist and researcher. He founded Projekt Atol and co-founded one of the first media labs in Eastern Europe, LJUDMILA. From 1994 on he worked on Makrolab, a project focusing on telecommunications, migrations and weather systems research; the Interpolar Transnational Art Science Constellation: IPY project 417 and API with Matthew Biederman. Among other work, his research led him to map the C3 networks during the Srebrenica genocide. He has exhibited at documenta, multiple biennales, festivals, museums and art institutions worldwide and represents Slovenia at this year's Biennale Arte 2019 in Venice. Currently he serves as professor & chair of the MAT program at UC Santa Barbara and editor at large of the label rx:tx. In the radio spectrum he operates as S54MX.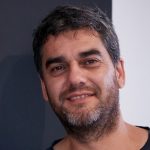 Mariano Sardón (AR)
Mariano Sardón born in Argentina. He studied Physical Sciences at the University of Buenos Aires. He's chair of the Electronic Art Degree at the Universidad Nacional de Tres de Febrero. Argentina. He obtained the ARCO/BEEP prize for Electronic Arts 2019 at ARCO gallery Fair Madrid, the "Konex Prize" 2012 given by Konex Foundation. He works between art and neuroscience in some of his projects.
Exhibitions: ARCO 2019 Ruth Benzacar Gallery. ArtJaws Gallery. Artissima 2017 Artericambi Gallery. 57th Bienale di Venezia 2017. Pallazzo Fortuny. Ars Electronica. Ruth Benzacar Gallery. Bryce Wolkowitz Gallery NY. 11th Bienal de La Habana 2012. Fundación PROA. Akademie der Künste Berlin. Museo de Arte Moderno de Buenos Aires. Museo de Arte Latinoamericano de Buenos Aires. Etc.