Moderation: DooEun Choi (KR/US)
Speakers: Jason Foumberg (US), Eduardo Kac (BR/US), Kelani Nichole (US), Wiyu Wahono (ID), Anne-Cécile Worms (FR)
Der Medienkunstmarkt verändert sich stetig und wird durch neue Akteure wie Auktionshäuser, Mega-Galerien und experimentelle Galerien immer vielfältiger. Welche Trends zeichnen sich für den Kunst- und Technologiemarkt ab? Dieses Panel wird das Verständnis für den Medienkunstmarkt und das Sammeln erweitern und nicht nur nach dem Potenzial, sondern auch nach den Grenzen fragen.
Biografien: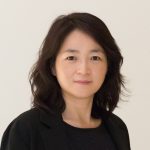 Moderation: DooEun Choi (KR/US)
DooEun Choi is a curator based in NYC currently working on BIAN 2020, International Digital Art Biennial in Montreal, Pioneer Tower Iconic Public Art Project in Fort Worth, and Quayola: Asymmetric Archaeology in Asia. Choi has curated numerous international media art exhibitions including Aurora Light-Video-Sound Biennial 2018, Da Vinci Creative Festival 2015/2017, Why Future Still Needs Us: AI and Humanity at Art Center Nabi/QUT Art Museum, Mediacity Seoul Biennial 2012, and ZERO1 Biennial 2012.
Speakers: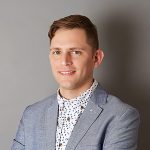 Jason Foumberg (US) 
Jason Foumberg is curator of the Thoma Foundation's digital art collection. Since 2014 he has curated annual exhibitions featuring the Foundation's collection at Art House, Santa Fe, and Orange Door, Chicago, as well as touring exhibits of digital art with U.S. museum partners. Jason coordinates the Arts Writing Awards in Digital Art and advises on the Foundation's grant programs. He is based in Chicago, Illinois.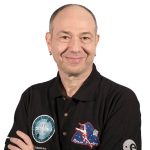 Eduardo Kac (BR/US)
Eduardo Kac is internationally recognized for his pioneering telepresence and bio art. His work is in the permanent collections of the Museum of Modern Art in New York; the Tate, London; the Victoria & Albert Museum, London; the Museum of Modern Art of Valencia, Spain; the ZKM Museum, Karlsruhe, Germany; Art Center Nabi, Seoul; and Frac Occitanie at Les Abattoirs—Museum of Modern and Contemporary Art, Toulouse, France, among others.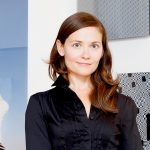 Kelani Nichole (US) 
Kelani Nichole is the founder of TRANSFER, an experimental gallery that focuses on simulation in contemporary art. TRANSFER represents an emerging movement of women refiguring technology, and specializes in immersive exhibitions of new formats like animated GIFs, algorithmic art, software-based artworks, VR/AR, and internet art. In 2016 TRANSFER launched a virtual exhibition format called the TRANSFER Download, which has traveled to public art institutions in SF, NYC, LA, Santa Fe, Basel, and Shanghai.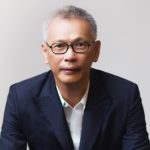 Wiyu Wahono (ID) 
Wiyu Wahono was born in Jakarta, Indonesia and began collecting art in 1999. Part of his collections has been exhibited in the National Museum Liechtenstein, Asia Society Museum New York, National Gallery Singapore, Hong Kong Arts Centre, SongEun Art Space, Seoul, 21st Century Museum of Contemporary Art, Kanazawa, and in Indonesia.
He has been invited to be speakers at dozens of art talks both locally and internationally, and has served on the juries of the Bandung Contemporary Art Award and other art competitions. He is a member of the Board of Young Collectors in Art Jakarta,Honorary Board of Patrons Singapore Art Fair, and was a Nominee for the Best Collector 2017 at Art Stage Jakarta.
Wiyu Wahono spent 20 years in Germany, where he obtained his Ph.D. degree in plastics technology from the Technical University of Berlin, and was an industrial consultant in Germany.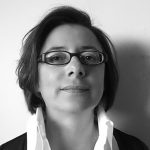 Anne-Cécile Worms (FR)
Anne-Cécile Worms, graduated from Institut d'Etudes Politiques, is a serial entrepreneur in the fields of art &innovation. She has been publishing the Magazine of Digital Cultures from 2003 to 2016, founded the start-up Art2M in 2009, and launched Makery in June 2014, online media for all labs <www.makery.info>.
In November 2017, Anne-Cécile Worms cofounded ArtJaws, a unique online marketplace specialized in TECH/ART with already more than 800 artworks coming from 27 countries.
http://www.artjaws.com