In Kooperation mit der Wirtschaftskammer Oberösterreich.
Moderation: Christopher Lindinger (AT)
Speakers: Robert Bauer (AT), Jie Qi (US), Lucas Evers (NL), Domhnaill Hernon (IE), Camille C. Baker (CA/UK), Daehyung Lee (KR)
Ein angemessener Rechtsrahmen ist nicht nur für die Zusammenarbeit während eines Projekts, sondern auch bei der Umsetzung innovativer Ergebnisse unerlässlich. Anhand erfolgreich realisierter Beispiele diskutieren die PanelteilnehmerInnen geeignete gesetzliche Rahmenbedingungen für interdisziplinäre Kooperationsprojekte, darunter neue Geschäftsmodelle, verschiedene Rechtsoptionen und geistiges Eigentum.
Biografien:
Christopher Lindinger (AT)
Ars Electronica Futurelab, Director Research & Innovation
Christopher Lindinger has been dealing with the social impact of new technologies and the cultures of innovation associated with them for more than two decades. He studied computer science and mathematics at Johannes Kepler University in Linz, worked on supercomputer visualization of abstract mathematical models as a visiting researcher at the University of Illinois at Chicago, and developed software for NASA, the National Center for Supercomputing Applications NCSA, and in the computer gaming industry. In 1997, his interest in interdisciplinary research and digital culture brought him to Ars Electronica, where he was a key protagonist in establishing the Ars Electronica Futurelab in the late '90s. He subsequently got a postgraduate degree in cultural management in Salzburg. As co-director of the Ars Electronica Futurelab, he has managed the media lab's research activities since 2002. His work currently focuses on collaborative R&D with the private sector and scientific institutions.
Robert Bauer (AT)
Robert M. Bauer is professor of organization and innovation at Johannes Kepler University, Linz; 1998-1999 and 2004-2006 he was a visiting professor at the University of Toronto. His research focuses on innovation (creative processes, innovation management, design thinking, regional innovation ecosystems) and digital platforms and crowds (platforms as new organizational forms, platform-enabled crowds, managing digital transformations). His research has appeared in major European and North-American journals. His studies of Tabakfabrik Linz and innovation in the greater Linz area inform the City of Linz's urban development policies. He has been active as a keynote speaker and advisor to top management in Europe, North America and China.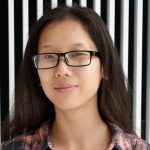 Jie Qi (US)
Jie Qi (US) is a designer, educator, inventor and entrepreneur based in Tokyo. She cofounded Chibitronics, an open hardware company that makes toolkits blending art with engineering to empower creators to make their own personally meaningful technologies. Jie is also a project assistant professor at the University of Tokyo and an affiliate of the Berkman Klein Center.  She holds a bachelor of science in mechanical engineering from Columbia University and a masters and PhD in media arts and sciences from the MIT Media Lab.
Lucas Evers (NL)
Lucas Evers joined Waag Society in April 2007 and is currently leading Waag Society's Open Wetlab, bringing bio art, bio design, bio technology, bio sciences and the public together to research and understand biotechnologies and the way they affect our society in a hands-on and 'Doing It Together' manner. He is actively involved in several projects at the crossroads of art, design, science and technology.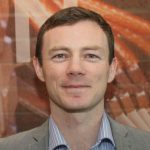 Domhnaill Hernon (IE)
Domhnaill Hernon is an award-winning technology, innovation and creativity executive. Domhnaill received an undergrad in Aeronautical Engineering and a PhD in Aerodynamics from the University of Limerick and an executive MBA from Dublin City University, Ireland. He previously led R&D organizations and developed and executed strategies to overcome the "innovation valley of death". He is Head of Experiments in Art and Technology (E.A.T) which is a new initiative he founded to fuse art and engineering/science to develop solutions that humanize technology. Domhnaill' s work has been featured in Wired Magazine, Times Square, SXSW, Nasdaq, MWC and Inspirefest to name just a few and he advises cultural programs globally.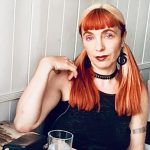 Camille C. Baker (CA/UK)
Camille Baker is an artist-performer/researcher/curator within various art forms: participatory performance and interactive art, mobile media art, tech fashion/soft circuits/DIY electronics, responsive interfaces and environments, and emerging media curating. Baker develops methods and approaches to exploring the body within performance & interactive art contexts, using soft circuits/etextile, wearable electronics & mobile media. Her recent book New Directions in Mobile Media and Performance showcases exciting approaches and artists in this space as well as her own work. She is the Principal Investigator for UCA for the EU funded STARTS Ecosystem (starts.eu) and founder initiator for the EU WEAR Sustain project
http://wearsustain.eu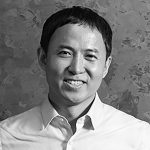 Daehyung Lee (KR)
Daehyung Lee (KR), art critic, curator, and POWER LEADER 2012 acclaimed by Forbes Korea, has been curating contemporary Asian art for the last 17 years. He curated Korean Eye Moon Generation in 2009 and its nomadic show until 2012 at Saatchi Gallery in London. Currently he leads Hyundai Motor's ARTLAB and its global art partnerships that include MMCA's Hyundai Motor Series to Tate Modern's Hyundai Commission, LACMA's The Hyundai Project, Bloomberg Brilliant Ideas. Most recently, he curated "Counterbalance: The Stone and the Mountain" at the Korean Pavilion, La Biennale di Venezia 2017 and the Max Mara Coats! Seoul in 2017. He holds an MA in Curatorial Studies from Columbia University in New York and has advised the interdisciplinary playground ZER01NE (2018), Gwangju Biennale (2016), Busan Biennale (2014) and Cheongju Craft Biennale (2013).