In Kooperation mit der Wirtschaftskammer Oberösterreich.
Moderation: Bradly Dunn Klerks (NL/BE)
Speakers: Johannes Klinglmayr (AT), Drew Hemment (UK), Idalene Rapp (DE) & Natascha Unger (DE), Roland Teubenbacher (AT), Xin Liu (CN/US), Nobutaka Ide (JP), Johannes Braumann (AT), Markus Dorninger (AT), Sandira Blas (DE/US), Salomé Bazin (FR), Charlotte Jarvis (UK), Philipp Wintersberger (AT), Johannes Schönberg (AT), Clemens F. Scharfen (AT), Sputniko! (JP/UK), Markus Roth (AT), Johannes Schönberg (AT)
Die Macht einzelner Technologiekonzerne und die Gefahr, dass sie den Anspruch erheben, alleiniger Gestalter der Zukunft zu sein, sind immer stärkerer Kritik ausgesetzt. Wir sind zum kritischen Hinterfragen und aktiven Mitgestalten aufgefordert, statt als passives Opfer der digitalen Veränderung zu verharren. Menschen und Unternehmen zeigen, wie – gegen alle Regeln denkend und aus der Komfortzone heraus – neue Wege beschritten werden können. Gemeinsam von der Wirtschaftskammer Oberösterreich und Ars Electronica entwickelt, findet das Innovationsforum dieses Jahr erneut im Rahmen des Ars Electronica Festivals statt.
GET.Inspired beleuchtet vielversprechende Projekte im Spannungsfeld von Kunst, Technologie und Wissenschaft. Start-ups und etablierte Unternehmen halten inspirierende Kurzpräsentationen über kreative Innovationsformen.
Biografies: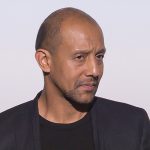 Bradly Dunn Klerks (NL/BE)
Bradly Dunn Klerks graduated as a 3D visualising artist designer from the ArtEZ Institute of the Arts, Arnhem. Formerly positioned as CEO of Iris van Herpen. The Couture Fashion label is well known for her innovative experiments with materials, techniques and technologies. Using the interdisciplinary research and collaborations with a number of artists from various industries to create stunning work. He is responsible for all the IvH Couture shows, exhibitions and international media. His knowledge of the industry and long term relationship with several artist's places him in a cross section between the business and the creative field that respects his vision and opinion that "the creative maker" is the centre where it all starts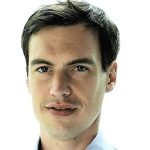 Johannes Klinglmayr (AT)
Johannes Klinglmayr, PhD, is H2020 project coordinator and in business and strategy development at Linz Center of Mechatronics GmbH. He also worked as evaluator to the European Commission. Johannes addresses emerging dynamics in the interplay of new industrial, technological and social developments and its vision framing. In his interdisciplinary work, Johannes focuses on complexity reduction, self-organization and information handling with a strong emphasis on knowledge engines.
Jen Keane (US)
Jen Keane (US) is a designer and creative researcher working at the intersection of design and science, technology, and craft. Inspired by notions of sustainability, and a fascination with new digital and biological tools, she is exploring how new technologies could be employed to design a new generation of hybrid materials, and perhaps change our approach to making altogether. A recent graduate of the MA Material Futures program at Central Saint Martins in London UK, Keane worked previously for the German sportswear brand adidas in materials design, development, and innovation strategy. Holding a Bachelor of Science in Fiber Science and Apparel Design from Cornell University, NY, USA she takes a cross-disciplinary approach to material design and believes that a closer dialogue between science, design, and industry is essential in bringing real change to our material value systems and means of production.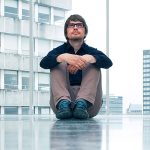 Drew Hemment (UK)
Dr Drew Hemment is an artist, designer and academic researcher. He is Chancellor's Fellow at Edinburgh Futures Institute, University of Edinburgh. Hemment convenes Experiential AI, and is Project Lead of the GROW Observatory, Founder of FutureEverything and on Editorial Board of Leonardo. His work is recognised by Soil Award 2019 (Winner), STARTS Prize 2018 (Honorary Mention), Kantar Information Is Beautiful 2016 (Silver), Lever Prize 2010 (Winner), Prix Ars Electronica 2008 (Honorary Mention).
Idalene Rapp (DE) & Natascha Unger (DE)
Idalene Rapp and Natascha Unger are a Berlin-based experimental design duo, driven by a captivation with elemental and spatial relationships, experimenting through spatial design and materiality. Their collaboration dates back to their time at the Berlin Academy of Art, Weißensee, where they completed their BAs and MAs in Textile and Surface Design. Throughout their creative partnership, they have developed a fascination with testing and exploring the limits of materials.
Andreas Perotti (AT)
Andreas Perotti is Director for Marketing & Communications of FACC, a worldwide leading aerospace company in design, development and production of innovative aircraft components and systems. The Austrian-Chinese company has it's headquarter in Austria and employs 3,500 people in 13 countries worldwide. FACC is the strategic partner of EHANG, developing leading Autonomous Aerial Vehicles and Urban Air Mobility Solutions. Perotti started his career in the public sector and worked in Kosovo and Israel, before he joined the European Parliament and later on became Spokesperson of the Austrian Minister for Finance. Before he entered the Aerospace industry, he was working in telecommunications and leading agencies in Central Europe. He holds a degree in law and political science and is highly passionate about future mobility innovations and disruptive technologies.
Xin Liu (CN/US)
Xin Liu is an artist and mechanical engineer whose practice includes performances, art objects, scientific experiments and academic works. She considers science as a language and technology a means to explore emotions, beliefs, and subjective experiences. Liu is the Arts Curator of the Space Exploration Initiative at the MIT Media Lab and an artist in New Museum and Queens Museum in New York. She has won numerous residencies and awards and has presented at the Sundance Film Festival, the Walker Art Center, the OCAT Shanghai, and the Ars Electronica Festival in Linz.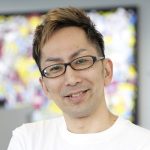 Nobutaka Ide (JP)
Nobutaka (Nobu) Ide started his career at Sharp Corporation in 1995. During the course of 18 years at the company, Nobu played key roles in new business incubation, office equipment marketing and mobile phone businesses. He joined Wacom in 2013 as General Manager in charge of technology marketing for the Component Business Unit, where he led efforts to reinforce Wacom's leadership position in digital pen solutions integrated with mobile products by various IT brands, such as tablets and smartphones. As Executive Director and EVP in charge of Technology Solution Business Unit and Platforms & Applications Business Unit, Nobu Ide drove collaborations with key industry partners across the globe. In April, 2018, Nobu assumed the role of Represenative Director, President & CEO.
Johannes Braumann (AT)
Johannes Braumann is professor for Creative Robotics at UfG Linz, leading an interdisciplinary team of researchers towards exploring robots as an interface between the digital and physical world. As co-founder of the Association for Robots in Architecture, Johannes is tightly linked with both the robotics and design community. He is the main developer of the accessible robot simulation and programming tool KUKA|prc, which is today used by more than 100 universities and 50 companies world-wide.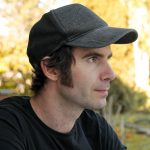 Markus Dorninger (AT)
Markus Dorninger is a projection painter and interactive wall decorator. Together with his partners at OMAi he stands for a unique flavour of digital art. Their weapon of choice is Tagtool, a home-brew instrument for animated projection painting, used by a global community of artists.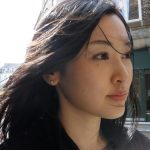 Sandira Blas (DE/US)
Sandira is Senior Curator & Researcher at Factory Berlin and focuses on innovation projects that intersect in Music + Tech + Art. With nearly 20 years in the music business, she has worked on education & music-tech programs and notable projects with Alicia Keys, John Carpenter, Rough Trade, and Tony Visconti. She is an innovator participant at Keychange.EU. Her talks include Soho House, Musikmesse, BMC, Mutek Montreal, BIME, Iceland Airwaves, Tech Open Air, and Reeperbahn Festival.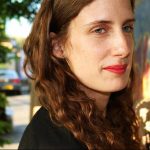 Salomé Bazin (FR)
Salomé Bazin – Cellule studio / Salomé is a multidisciplinary designer and founder of Cellule design studio. Her vision is to combine design with new technologies to explore new ways to engage people with healthcare, their own body and data, working across product and experience design. Cellule's work has been featured in Dezeen, Science Gallery, New Scientist… It has been described by the Design Museum as one of the "10 most exciting UK emerging design studios of 2019."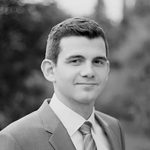 Johannes Schönberg (AT)
Johannes Schönberg graduated from the University of Applied Science in Vienna, specializing in Mechatronics and Robotics, and joined BRP-Rotax in 2012. Since then he has been involved in several successful multidisciplinary projects.
In his current role, Johannes is leading a group of specialists responsible for product support for Kart as well as development and implementation of IT Business tools like CRM. Recently he played the leading role in the development of the Rotax MAX Dome, covering the IT and media portion of this innovative project.
Charlotte Jarvis (UK)
Charlotte is an artist working at the intersection of art and science. Charlotte's practice often utilises living cells and DNA: she has grown her own tumour, recorded music onto DNA and seen her heart beat outside her body. Charlotte has exhibited her work in eleven international solo shows and over one hundred group exhibitions in spaces such as the Victoria & Albert Museum in the UK, Kapelica Gallery in Slovenia, Guangdong Museum of Art in China and at The Venice Biennale in Italy. Charlotte has been resident artist at the European Bioinformatics Institute, The Netherlands Proteomics Centre and the Hubrecht Institute. She has won the Netherlands Bioart and Design Award and been peer-review published in Leonardo Journal. Charlotte is currently a lecturer at Goldsmiths University.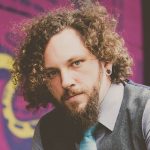 Philipp Wintersberger (AT)
Philipp Wintersberger is a researcher at the research center CARISSMA/THI and obtained his diploma in Computer Science from Johannes Kepler University Linz specializing in Human-Computer-Interaction and Computer Vision. He worked 10 years as a software engineer/architect and was invited speaker about mobile computing and software development at several conferences/events. In January 2016, he joined the Human-Computer Interaction Group at CARISSMA/THI to conduct research in the area of Human Factors and Driving Ergonomics, focusing on Trust in Automation, Intelligent/Attentive User Interfaces, and Augmented/Virtual Reality.
Clemens F. Scharfen (AT)
Clemens F. Scharfen is lead developer and senior researcher at the Ars Electronica Futurelab, mainly working on computer graphic simulations and interactive applications. He joined the Futurelab in 2014 after studying Computer Science (2009 – 2012) and Game Engineering & Simulation (2012 – 2014) at the University of Applied Science Technikum Vienna.
Sputniko! (JP/UK)
Sputniko! creates film and multi-media installation works which explore the social and ethical implications of emerging technologies. From 2017, Sputniko! is an Associate Professor at the University of Tokyo where she is furthering her work with the Royal College of Art – IIS Design Lab. From 2013 to 2017, Sputniko! was an Assistant Professor at the MIT Media Lab, where she directed the Design Fiction research group. To date, she has had pieces included in the collections of museums such as the V&A and the 21st Century Museum of Contemporary Art, Kanazawa.