Moderation: Josephine Bosma (NL)
Speakers: Bill Bartlett (CA), Doug Jarvis (CA), Tilman Baumgärtel (DE), Elisabeth Zimmermann (AT), Heidi Grundmann (AT), Salvatore Vanasco (IT/DE)
Josephine Bosma (NL)
https://www.youtube.com/watch?v=gcxOAplxP_M&t=5899
Bill Bartlett (CA)
https://www.youtube.com/watch?v=gcxOAplxP_M&t=6403
Elisabeth Zimmermann (AT) + Heidi Grundmann (AT)
https://www.youtube.com/watch?v=gcxOAplxP_M&t=7362
Tilman Baumgärtel (DE) + Salvatore Vanasco (IT/DE)
https://www.youtube.com/watch?v=gcxOAplxP_M&t=8400
Biografien: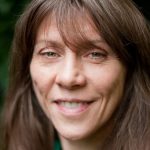 Josephine Bosma (NL)
Josephine Bosma is a Dutch critic and theorist. She specializes in art in the context of the Internet. From 1993 her work initially appeared as radio reports and interviews on Radio Patapoe and VPRO. In 1997 Bosma became one of the key figures participating in and molding the then new sphere of critical Internet discourse (and practice) taking place in email lists such as Nettime and Rhizome. Since then her writings on net art and net culture appeared in numerous magazines, books and catalogues, both on- and offline. She co-edited the Nettime book README (Autonomedia 1999), the Next5Minutes3 workbook (N5M organization 1999) and briefly edited the online newsletter CREAM (2001-2002). Texts and interviews by Bosma have been part of anthologies like Netzkunst (Inst. für Moderne Kunst Nürnberg 1998), Cyberfeminizam (Centar za Zenske Studije Zagreb 1999), ARt & D, Research and Development in Art (V2_Publishing 2005), Network Art (Routledge 2006), Collect the World, the Artist as Archivist in the Internet Age (Link Art Center 2011), Aram Bartholl, the Speed Book (Gestalten 2012) and Rhizome's Net Art Anthology (Rhizome, 2019). In 2011 her book Nettitudes – Let's Talk Net Art appeared with the Institute for Network Cultures in Amsterdam. Josephine Bosma regularly acts as advisor and jury member in the area of art, science and technology.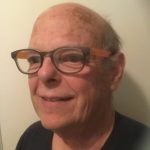 Bill Bartlett (CA)
Bill Bartlett is a media/visual artist, educator, collaborator in Victoria BC Canada. Graduate of Otis Art Inst. LA, media work started with EAT/LA Pepsi Pavilion design stage. In Victoria, he founded NW Coast Inst. of Art & Direct Media Assoc., & Director; Open Space. The Focus was a collaboration of artists using slow-scan TV, computer networking IPSA/ARTEX and EIES. He organized 22 events between 1978-1983 including Sat-Tel-Comp, Pacific Rim (VAG), Artists' Use of Telecom, SFMOMA, Interplay Workshop.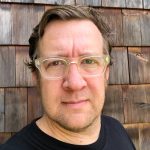 Doug Jarvis (CA)
Doug Jarvis is an artist and curator living in Victoria, BC, Canada. He is a founding member of Second Front and the Noxious Sector Arts Collective. His work has been presented at artist-run centres, galleries, museums and festivals across Canada, USA, Europe and Asia. He has an MFA from the University of Guelph, ON and sits on a variety artist-run centre and non-profit boards. Doug is the Administrator for the ProArt Alliance and a Guest Curator at Open Space Arts Society.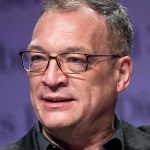 Tilman Baumgärtel (DE)
Prof. Dr. Tilman Baumgärtel is a writer. He lives in Berlin and teaches media studies at Hochschule Mainz. Previously he was a professor at the University of the Philippines in Manila (2005 – 2009) and at the Department of Media and Communication at the Royal University of Phnom Penh (2009 – 2012). He has written or edited eleven books on various aspect of media culture, including internet art, computer games, media piracy, the aesthetics of loops and the director Harun Farocki. He is currently conducting a research project on Van Gogh TV and their documenta project "Piazza Virtuale" that is conducted in collaboration with Universität Bonn and financially supported by Deutsche Forschungsgemeinschaft (DFG).
Elisabeth Zimmermann (AT)
Elisabeth Zimmermann is a cultural manager living in Vienna. She has been involved in organizing, coordinating, and curating radio art projects, symposia, CDs, publications… She has held various presentations at national and international festivals. Since 1998, she has been the producer of the radio art program Radiokunst – Kunstradio (http://kunstradio.at) on the cultural channel of ORF (Austrian National radio). In 1999, she founded werks – an art association dedicated to artistic projects in telecommunications media, which published the book "Re-Inventing Radio – Aspects of Radio as Art."
Heidi Grundmann (AT)
Born in Innsbruck, lives in Vienna.
Heidi Grundmann is a lecturer, curator, and consultant in the field of new media with a special focus on radio and communication arts. In 1987, she founded the radio program "Kunstradio – Radiokunst" on ORF, the Austrian National Radio. She has curated international conferences, events, and exhibtions and has been involved in many innovative radio art projects like Horizontal (1995), Sound Drifting (1999), Re-Inventing Radio (2004). She was a member of the Berlin DAAD jury for music and the Austrian federal jury for visual arts and acted as coordinator of "Ars Acustica", the EBU (European Broadcasting Union) working group on radio art. She has received several awards for her work, most recently the Reischek Ring (1998) and the Werkstadt Graz Prize 2000. She has edited several publications, including Art+Telecommunication (1984), The Geometry of Silence (1991), On the Air (1993), ZEITGLEICH (1994), Sound Drifting (2000) and in 2008 she co-edited Re-Inventing Radio – Aspects of Radio as Art.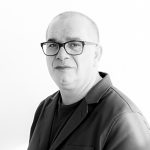 Salvatore Vanasco (IT/DE)
Human centered computing has been his main field of activity since 1986. He holds a degree in Visual Communication from the Hochschule für bildende Kunst Hamburg. He is co-founder and managing director of xailabs GmbH.