Goldene Nica
This year's Golden Nica acknowledges the sophisticated collective power of a large art-as-activism working group to make use of surveillance technologies and scientific modeling and simulation techniques for the greater good of human rights world-wide. With their multi-facetted work Cloud Studies, the research collective Forensic Architecture analyses a large variety of 'toxic clouds'—gases deployed on populations and vegetation, emissions indicating environmental crimes, or other incremental forms of airborne violence posing challenges to civil societies. Making use and combining open-source research methodologies, extensive video and data analysis from TV and satellite footage, mathematical spatial modelling and fluid dynamics simulation to create navigable 3D models and filmic animations, the group produces visual and discursive evidence of aggressions in which the targets are no longer only individual bodies but also environments at large, without leaving tangible traces. From white phosphorous, chlorine and tear gas used by authorities to attack populations, to aerial herbicides such as glyphosate to ruin livelihoods, and organized arson for large-scale land clearings, the eight recent investigations of Cloud Studies echo Achille Mbembe's concept of necropolitics as the 'power to dictate who may live and who must die by' despite 'the universal right to breathe.' Although the project's undertone is rather somber, Cloud Studies, however, brings hope for further critical investigations and social justice via a constructive use of open data. At the same time, Forensic Architecture proposes a media-historical perspective into artists' continuous interest in clouds as measurable objects and experimental conditions alike, "between shape and fog, analysis and experience." Referencing 19thcentury precursors, such as Luke Howard's cloud taxonomy and John Ruskin's geometric simulation of clouds' natural laws, today's forensics have fully shifted toward malign human-made clouds.
Auszeichnungen
The Museum of Edible Earth captivates the senses of the visitor through the simplicity of the sense of taste, while enabling access to the complex theme of the sacredness of the Earth and our relationship to it as human beings. Whereas in recent centuries, the Earth was devaluated to dirt and appropriated as just a natural resource, masharu aims to re-introduce geophagy—the practice of eating earth and earth-like substances, such as clay and chalk, an ancient spiritual and healing practice in countries in Africa, Asia, and Latin America. During the Museum experience the participant is encouraged to touch, interact and taste, allowing for a personally evocative experience to contemplate a privileged relationship to the environment. With its 400 samples from 36 countries, The Museum of Edible Earth provides a unique insight into one of the traditional yet forgotten ways people worldwide relate to their immediate surroundings. The jury especially appreciates the way the public can viscerally interact with this collection through tasting and eating, in addition to the convincing storytelling.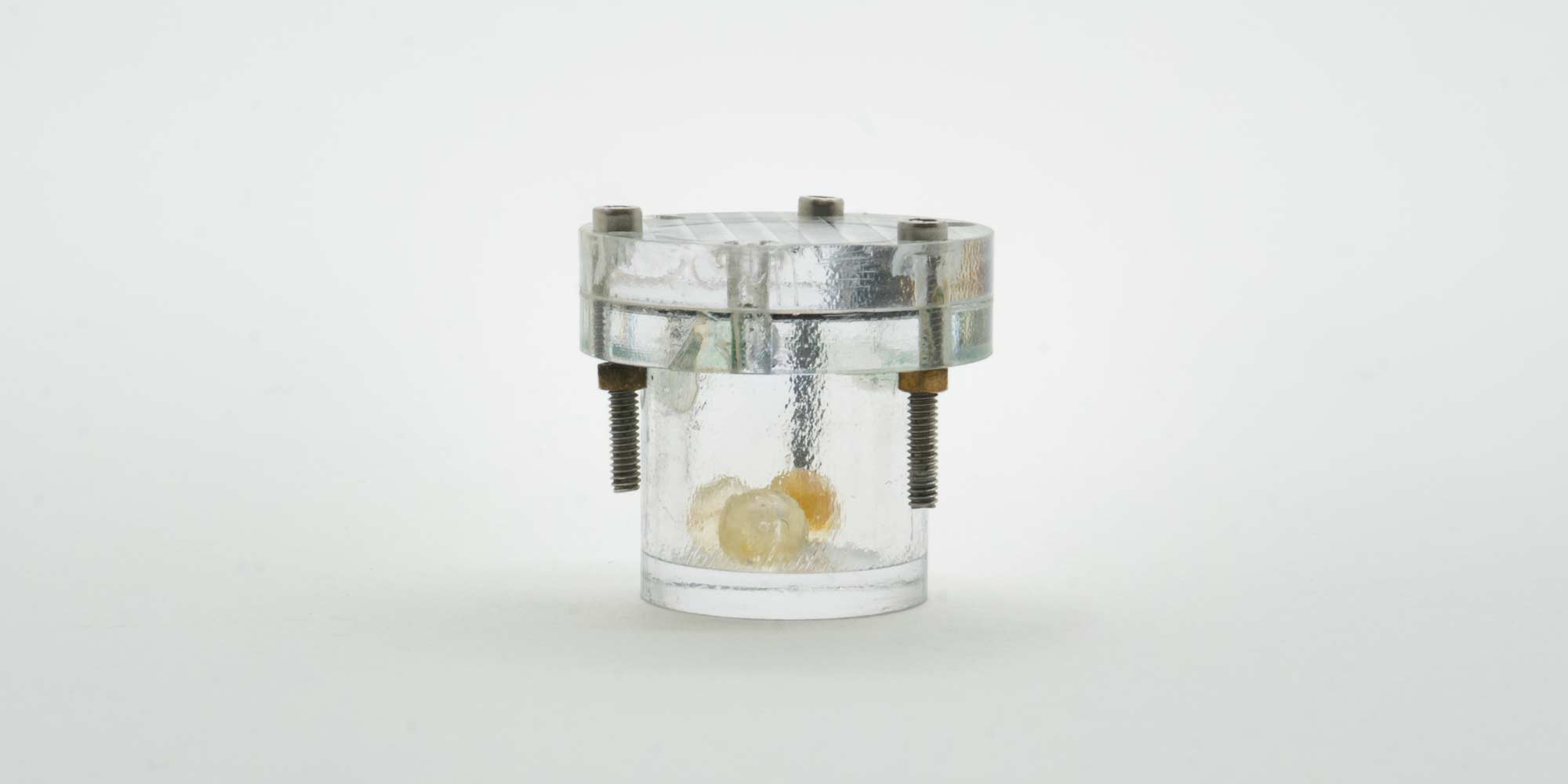 While we (humans) refer to potential outer-space life as 'aliens,' queer and transgender life on Earth is also, still, often referred to as 'alien.' tranxxeno lab by Adriana Knauf addresses the biochemical requirements of transgender persons in outer space, especially their need for hormone replacement medication, by sending such medication to the International Space Station and back, thus testing their overall resilience through all steps of space travel. As such, the TX-1 project addresses the political question of which bodies (do not) get accepted by established space programs, meanwhile transgender bodies may teach society at large how all bodies transition through their personal, societal, and environmental changes and that all of them require support and care, usually hidden and ignored, for their survival—in space and on Earth. The jury was wildly convinced by the personal story underlaying the project, exposing the artist's vulnerabilities while advocating for the acceptance of trans people in society.
Anerkennungen
Jury Statement
Im/Material Infrastructures
Jens Hauser, Kenric McDowell, Karen Palmer, Regine Rapp, Marleen Stikker
Toxic human-made clouds, hazardous working conditions in the global high-tech IT industry, information and computational systems, laboratory settings, biopolitical and medical constellations, warfare and surveillance technologies—all these are infrastructures used, addressed, and questioned by the award-winning cultural practitioners in the Artificial Intelligence & Life Art category of Prix Ars Electronica 2021. Rather than focusing on clearly defined 'arty' objects or installations, this year's vintage of projects is first and foremost characterized by a quest to emphasize those materials which make our supposedly immaterial technologies possible, and stage underlying processes and unsuspected structures that have, in turn, real impacts on multiple forms of lives, from the macro to the micro level. The jury witnessed a widespread desire to respond, aesthetically and ethically, to current tendencies of dislocation, digression, delimitation or demarcation—be it in the context of geopolitics, body politics, or the momentous interdependence of postcolonial agriculture and drastic human-made changes of contemporary ecologies. At times dystopic, often disturbing, politically engaged, and sometimes indeed optimistic, these cross-disciplinary projects demonstrate the extremely wide range of artistic practices that can fall into this category, and which otherwise would not have a home elsewhere.
By coupling "Artificial Intelligence" with "Life Art," embracing the interconnectedness of the living with the technological, one would have suspected that the current planetary Covid pandemic would have constituted a privileged background for artistic examination. But while the number of submissions (759) was slightly reduced this year due to the health crisis, no specific and dominant thematic SARS-CoV-2 focus emerged. Given the sudden, often hasty-looking attempts to come up with inflationary and quick 'virus art and philosophy' in contemporary culture at large, the phenomenon that the viral, as material and metaphor, has barely been present deserves some attention. And it also seems to the jury that the pandemic is yet too fresh, or too present, to give ground to a fully adequate artistic commentary on the many layered ruptures the pandemic has brought to our world(s).
Instead, the jury saw clusters of work that turn surveillance, simulation, and modelling techniques upside down, use AI and neuronal networks poetically, denounce airborne violence, address and materialize complex concepts such as indeterminacy and randomness, stage works in relationship to current biopolitics and bioethics from medical surrogacy to pluripotent stem cells research, 'alien,' queer and transgender life. But other clusters also refer to supposedly archaic technologies and more ancient traditions and engagement with materials and metabolisms that aim at overcoming the artificial discursive split between what is considered in/organic or in/animate, thus collapsing animal, vegetable, and mineral kingdoms.
Again, this year, the jury witnessed a strong presence within the field of biomedia art practices and, what struck us in particular, a surprising co-presence of the first, second, and third generation of artists, and their respective interest in code and concept on the one hand, and on alternative nonhuman agencies on the other: A large range of artistic projects deal with plants, fungi, bacteria, or microbiota, relating to the growing field of contemporary microbiome research. On the other hand, this year the jury could encounter a wider range of genres—from interactive and at some point monumental immersive installations, cinematic and documentary film projects, up to reenactment performances.
Die Goldenen Nicas der "Artificial Intelligence and Life Art" seit 2019