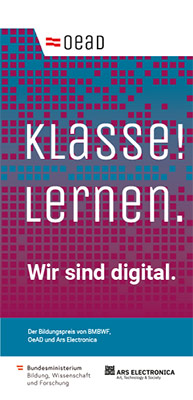 Digital education is an ongoing process that empowers young people to actively shape their lives and learning in a digitized world and prepares them in the best possible way for the future world of work. Advancing digitization is creating more and more new opportunities for instructional design.
Smartphones, tablets and laptops make it possible to organize shared learning very flexibly for individuals in terms of time and space. The devices open up many possibilities for optimally networking learners: through flexible and structured communication, through sharing knowledge, opinions and questions, or through options for quick feedback.
Individualization and differentiation are also facilitated. These in turn give pupils the opportunity to consolidate the skills they have acquired. With the help of digital tools, lessons can be designed more creatively and adapt fluidly to the reality of young people's lives today. The digital school thus promotes new forms of teaching!
To bring this transformation of education before the curtain, starting in September 2021 OeAD, BMBWF and Ars Electronica will introduce the Education Award "Klasse! Lernen. We are digital". The submission for 2022 has already been completed.
What does digital learning mean?
The Education Award is aimed at teachers and pupils who see the transformation to a new digitized classroom as a challenge for the development of new ideas and projects. The aim is to promote the creative, innovative and sustainable use of digital tools in the classroom. Future school lessons pose many new challenges for teachers and students, but also offer enormous potential for joint further development. The sustainable anchoring and multi-layered use of new technologies in daily school lessons is one of the main criteria of the competition.
In addition, the competition is also intended to motivate critical questioning: Which structures can and should be usefully extended with digital tools and which elements of school teaching need direct (analog) social interaction? Digital learning not only means mastering digital tools, but also finding and implementing as many synergies and complements as possible between analog and digital teaching.
Who is the Education Award aimed at?
The Education Award "Klasse! Lernen. We are digital" is aimed specifically at motivated teachers who want to implement new projects together with their pupils. This means that the prize is awarded directly to educators together with their pupils. For the first time, a separate prize will be offered for the 2021/22 school year, which will be advertised and awarded at the same time as the Prix Ars Electronica prizes.
Eligible for submission are:
School classes or teams of pupils from secondary level I with their teachers at Austrian educational institutions
School classes or teams of pupils in the 4th grade of elementary school at Austrian educational institutions with their teachers in preparation for digital learning in lower secondary school.
Submission as a team:
The teacher or the team of teachers submits the project together with pupils.
All eligible schools should be able to participate within their means, regardless of their level of digitization.
Criteria
The school site is about
Transformation processes: What new processes are needed in everyday school life in order to be able to use digital tools?
Sustainability: How can digitization be sustainably anchored at the school site? How can the development of digital skills among pupils be sustainably promoted?
Innovation: Which innovative approach creates the greatest space for change and new ideas in the respective context?
Creativity: How can digital school be implemented as creatively as possible?
Dotation / Price
Prize money will be awarded that can be used, among other things, to further develop the digitization of your school at the site.
1x Grand Prize at €10,000
2x Awards at €5,000 each
In addition, 7 recognitions are also given
Submission
Projects could be submitted until March 14, 2022./p>
Jury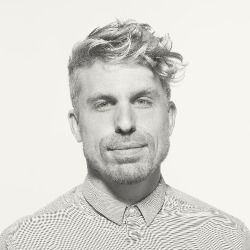 Simon Prossliner (IT)
is passionate about student leadership – when children are given the opportunity to take responsibility for change and innovation and to shape it themselves. Diversity, independent, creative thinking and (digital) innovation are particularly close to his heart. After studying political science in Vienna and Harvard, the South Tyrolean by birth found himself in the field of education. He taught at a Viennese middle school, worked as a Lead Fellow Program for Teach for Austria to promote educational equity, and was involved in the MTOP "Culture School" to sensitize schools to diversity. Since 2020, he has been working at the OeAD as project manager of the "Digital Learning" device initiative.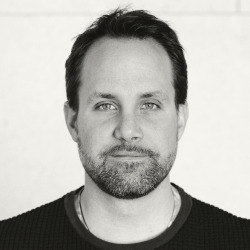 Konstantin Mitgutsch (AT)
is researcher, author and game designer with the focus on transformative learning experiences and games. He is the founder of the Viennese game design agency Playful Solutions that creates playful experiences with purpose for organizations and for educational settings. He worked at MIT Game Lab of the the Massachusetts Institute of Technology in Boston and was Visiting Professor at the University of Vienna. He is lecturer at the Academy of Fine Arts Vienna for experience and game design. He writes a column for DerStandard on Play & Work and his publications include books like "Schauplatz Computerspiele", "Sports Video Games", and "Context Matters!" or "Lernen durch Enttäuschung".
playfulsolutions.net/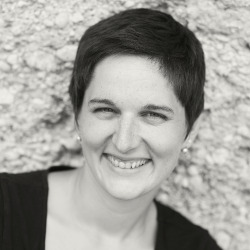 Susi Windischbauer (AT)
is a cultural and project manager, process facilitator, folk and university teacher as well as format developer and facilitator with a focus on technology, creativity and inclusion. She studied art history and cultural management at the Karl Franzens University in Graz and completed the part-time Bachelor of Education (special education and elementary school teaching part-time) at the Pädagogische Hochschule Oberösterreich. She has established a wide variety of educational formats for the Ars Electronica Festival and Museum in Linz (including the Ars Electronica EducationLab), developed, curated and managed the u19 – CREATE YOUR WORLD future festival, redesigned the youth section of the Prix Ars Electronica media art competition and conceived, curated and produced a wide variety of national and international projects. School development is one of her heartfelt concerns. At the moment, after working for several years as an elementary school teacher in a mixed-grade integration class in Pettenbach/Upper Austria (with which she won the Ministry of Education's Media Literacy Award for a VR project in 2018), she is working as an interemistic school principal at the same location.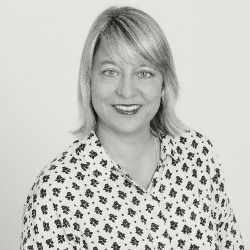 Ulrike Giessner-Bogner (AT/DE)
is interested in the interfaces between arts, culture, education, participation, diversity and digitality. Since 2004 she is head of the area "Cultural Education with Schools" in Vienna (till 2019 at KulturKontakt Austria, since 2020 at OeAD — Agency for Education and Internationalisation). She studied theatre sciences, Spanish and cultural management in Erlangen/Nürnberg and Vienna, was coordinator of the office "Cultural management in Europe" at KulturKontakt Austria and head of the departments "Training and Project Management" at the Austrian Cultural Service. Since 2021 she is member of the advisory board of "Double Check — Network for Culture and Education in Vorarlberg".
oead.at/kulturvermittlung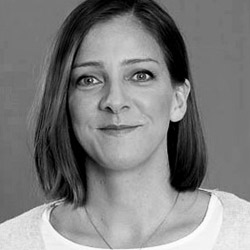 Elke Hackl (AT)
is a media designer and educator, mentor and researcher in the field of integrating participatory, cultural and media spaces in school and extracurricular projects and the resulting expanded teaching and learning strategies in creative processes and technological usage structures of the digital age. These take place and have taken place nationally and internationally in the form of exhibitions and open labs and aim to inspire and motivate in an interdisciplinary and transgenerational way. She has been an assistant, teacher and responsible for the Makerspace in elementary and primary education since 2020, teaches digital basic education in secondary education at the Upper Austrian University of Teacher Education and subject didactics in the media design department at the Linz University of the Arts.
Prix Ars Electronica: create your world
: The winners of the Media Art Award for children and young people under the age of 19 can look forward to the coveted Golden Nica and prize money of over €5,000!
More about u19 - create your world...