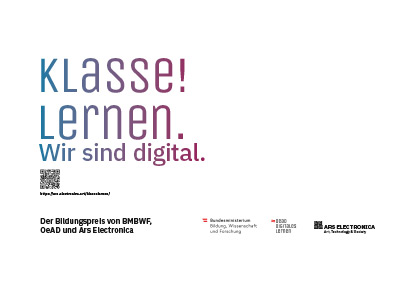 Digital education is an ongoing process that empowers young people to actively shape their lives and learning in a digitized world and prepares them in the best possible way for the future world of work. Advancing digitization is creating more and more new opportunities for instructional design.
Smartphones, tablets and laptops make it possible to organize shared learning very flexibly for individuals in terms of time and space. The devices open up many possibilities for optimally networking learners: through flexible and structured communication, through sharing knowledge, opinions and questions, or through options for quick feedback.
Individualization and differentiation are also facilitated. These in turn give pupils the opportunity to consolidate the skills they have acquired. With the help of digital tools, lessons can be designed more creatively and adapt fluidly to the reality of young people's lives today. The digital school thus promotes new forms of teaching!
To bring this transformation of education before the curtain, there has been the education award "Klasse! Lernen. Wir sind digital" by OeAD, BMBWF and Ars Electronica.
What does digital learning mean?
The Education Award is aimed at teachers and pupils who see the transformation to a new digitized classroom as a challenge for the development of new ideas and projects. The aim is to promote the creative, innovative and sustainable use of digital tools in the classroom. Future school lessons pose many new challenges for teachers and students, but also offer enormous potential for joint further development. The sustainable anchoring and multi-layered use of new technologies in daily school lessons is one of the main criteria of the competition. In addition, the competition is also intended to motivate critical questioning: Which structures can and should be usefully extended with digital tools and which elements of school teaching need direct (analog) social interaction? Digital learning not only means mastering digital tools, but also finding and implementing as many synergies and complements as possible between analog and digital teaching.
The 2022 Winners
Main prize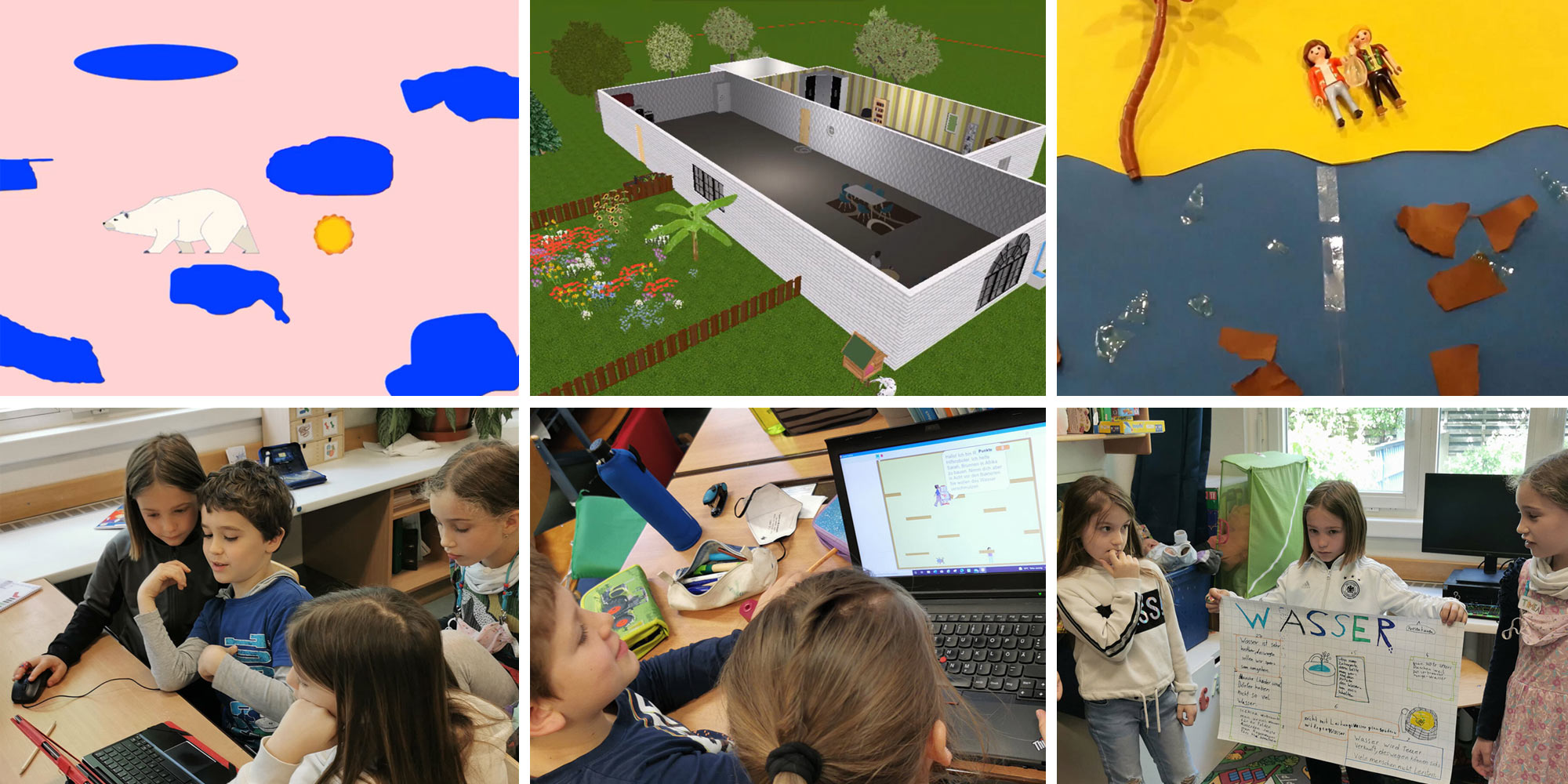 In this project, the role model function was particularly convincing – here a primary school shows what is meant by "digital basic education". In "Wir tun was für unsere Welt" (We do something for our world), an ideal combination of subject and technology was achieved. This project was implemented in a comprehensive lesson, i.e. cross-curricular. With the 17 SDGs (Sustainable Development Goals) of the United Nations, the primary school Bendagasse takes on a really complex subject area and combines it with the most diverse tools available. The children were free to choose both the subject area and the way of implementation, which requires an enormous degree of flexibility on the part of the teacher. The result is a series of authentic children's products, which, however, are based on extensive research. The digital form of presentation was chosen not least because of the Corona regulations. Otherwise, a completely analogue exhibition might have been created – but this way, a digital end product is preserved in the long term and accessible to many. Sustainability as a competition criterion is perfectly implemented here in two ways: on the one hand ecologically / thematically, on the other hand in the sense of a school development towards digitalisation. The selection of this project as the winning project points the device initiative to the next logical step – equipping primary schools.
Awards of Distinction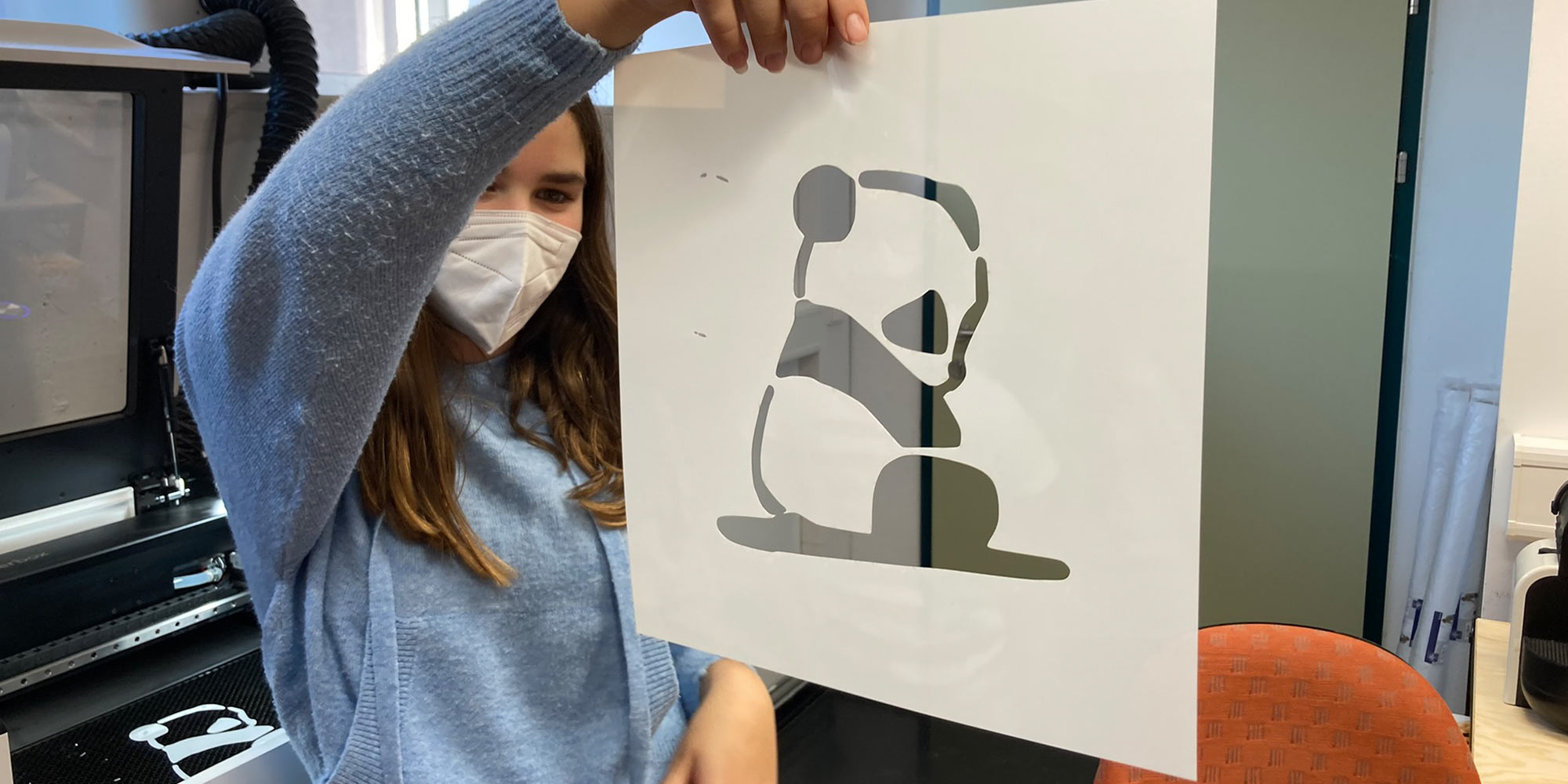 Schnittstelle:Werken
3AR of BG/BRG Schwechat (AT)
The name says it all here: "Krawallpflichtfach Werken" (Krawall = riot). The FAB-LAB 3-Print of the BG/BRG Schwechat shows that "riot" can be both didactically meaningful and interdisciplinary and action-oriented. In addition to the exciting and successful results, which range from PET rockets and triangulation to Dazzle camouflage and the printing and construction of geodesic domes, the prudent planning of the project is convincing. Here, process-oriented school development is advanced, with the various development phases of the FAB-LAB being prototyped, tested and reflected upon. The school has succeeded in designing a long-term and meaningful implementation of digital-analogue interfaces in a three-year plan and in turn piloting targeted projects within this development. This enables a sustainable use of technology in different subjects as well as a creative, reflective use of the tools.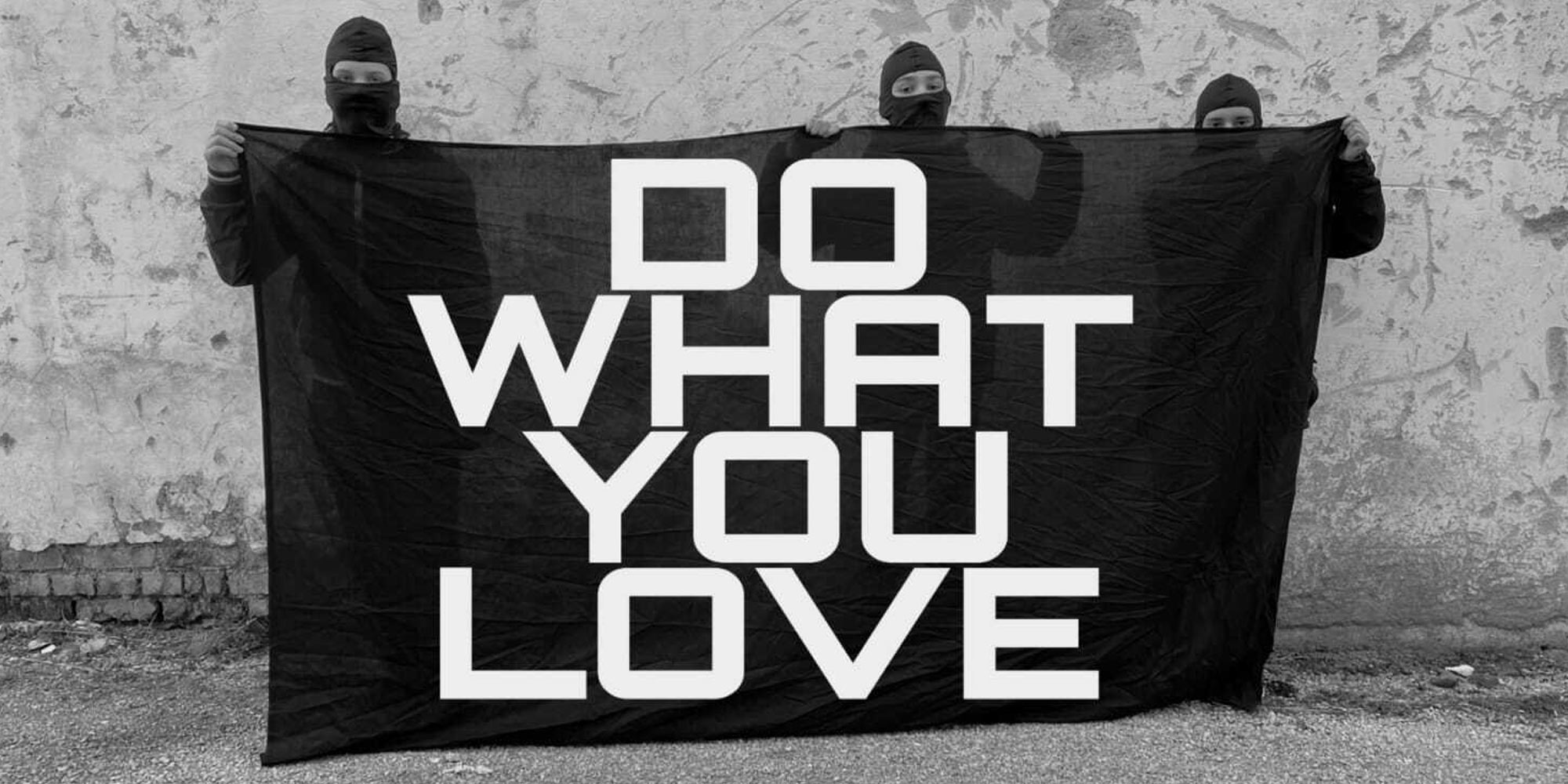 YES, WE CAN!
Sonderschule Waidhofen an der Ybbs, ASO1 (AT)
With
Yes, we can!
a team of eight pupils, one teacher and two teaching assistants has shown in a magnificent way what really good teaching can look like. The process from the first idea to the finished video is stringent and remains comprehensible to outsiders in all its phases thanks to good documentation. The pupils' involvement can be felt authentically throughout all production steps. The learning progress for the pupils is certainly enormous due to so much content. It ranges from writing an email to celebrities to a drone camera flight over the city. Luckily, the rights check of the music clip also stood up to our research. A really cool song was indeed used, which the authors made available for free use. And last but not least, it is noticeable that in the classes of ASO1 not only digitally aesthetically sophisticated output is produced, but also quite classically on paper – to be seen in the background of the video – YES, YOU CAN!
Honorary Mentions
The 2022 Jury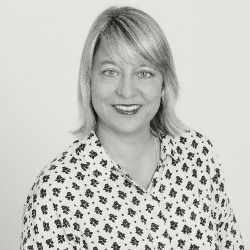 Ulrike Giessner-Bogner (AT/DE)
interested in the interfaces between arts, culture, education, participation, diversity and digitality. Since 2004 she is head of the area "Cultural Education with Schools" in Vienna (till 2019 at KulturKontakt Austria, since 2020 at OeAD — Agency for Education and Internationalisation). She studied theatre sciences, Spanish and cultural management in Erlangen/Nürnberg and Vienna, was coordinator of the office "Cultural management in Europe" at KulturKontakt Austria and head of the departments "Training and Project Management" at the Austrian Cultural Service. Since 2021 she is member of the advisory board of "Double Check — Network for Culture and Education in Vorarlberg".
oead.at/kulturvermittlung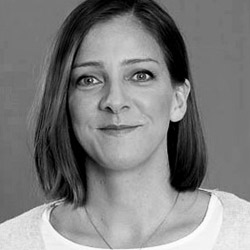 Elke Hackl (AT)
is a media designer and educator, mentor and researcher in the field of integrating participatory, cultural and media spaces in school and extracurricular projects and the resulting expanded teaching and learning strategies in creative processes and technological usage structures of the digital age. These take place and have taken place nationally and internationally in the form of exhibitions and open labs and aim to inspire and motivate in an interdisciplinary and transgenerational way. She has been an assistant, teacher and responsible for the Makerspace in elementary and primary education since 2020, teaches digital basic education in secondary education at the Upper Austrian University of Teacher Education and subject didactics in the media design department at the Linz University of the Arts.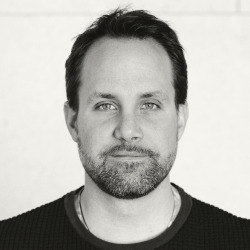 Konstantin Mitgutsch (AT)
is researcher, author and game designer with the focus on transformative learning experiences and games. He is the founder of the Viennese game design agency Playful Solutions that creates playful experiences with purpose for organizations and for educational settings. He worked at MIT Game Lab of the the Massachusetts Institute of Technology in Boston and was Visiting Professor at the University of Vienna. He is lecturer at the Academy of Fine Arts Vienna for experience and game design. He writes a column for DerStandard on Play & Work and his publications include books like "Schauplatz Computerspiele", "Sports Video Games", and "Context Matters!" or "Lernen durch Enttäuschung".
playfulsolutions.net/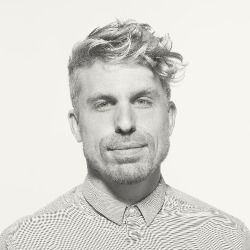 Simon Prossliner (IT)
is passionate about student leadership – when children are given the opportunity to take responsibility for change and innovation and to shape it themselves. Diversity, independent, creative thinking and (digital) innovation are particularly close to his heart. After studying political science in Vienna and Harvard, the South Tyrolean by birth found himself in the field of education. He taught at a Viennese middle school, worked as a Lead Fellow Program for Teach for Austria to promote educational equity, and was involved in the MTOP "Culture School" to sensitize schools to diversity. Since 2020, he has been working at the OeAD as project manager of the "Digital Learning" device initiative.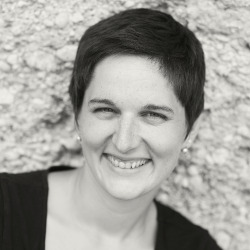 Susi Windischbauer (AT)
is a cultural and project manager, process facilitator, folk and university teacher as well as format developer and facilitator with a focus on technology, creativity and inclusion. She studied art history and cultural management at the Karl Franzens University in Graz and completed the part-time Bachelor of Education (special education and elementary school teaching part-time) at the Pädagogische Hochschule Oberösterreich. She has established a wide variety of educational formats for the Ars Electronica Festival and Museum in Linz (including the Ars Electronica EducationLab), developed, curated and managed the u19 – CREATE YOUR WORLD future festival, redesigned the youth section of the Prix Ars Electronica media art competition and conceived, curated and produced a wide variety of national and international projects. School development is one of her heartfelt concerns. At the moment, after working for several years as an elementary school teacher in a mixed-grade integration class in Pettenbach/Upper Austria (with which she won the Ministry of Education's Media Literacy Award for a VR project in 2018), she is working as an interemistic school principal at the same location.
Interviews and Stories
Submission 2023
Who is the Education Award aimed at?
The education award "Klasse! Lernen. We are digital" is aimed specifically at motivated teachers who want to implement new projects together with their pupils. This means that the award is given directly to teachers together with their pupils.
Submission as a team:
School classes or teams of pupils from secondary level I with their teachers at Austrian educational institutions
School classes or teams of pupils in the 4th grade of elementary school at Austrian educational institutions with their teachers in preparation for digital learning in lower secondary school.
Eingereicht wird als Team:
The teacher or the team of teachers submits the project together with pupils.
All eligible schools should be able to participate within their means, regardless of their level of digitization.
Criteria
The school site is about
Transformation processes: What new processes are needed in everyday school life in order to be able to use digital tools?
Sustainability: How can digitization be sustainably anchored at the school site? How can the development of digital skills among pupils be sustainably promoted?
Innovation: Which innovative approach creates the greatest space for change and new ideas in the respective context?
Creativity: How can digital school be implemented as creatively as possible?
Dotation / Price
Prize money will be awarded that can be used, among other things, to further develop the digitization of your school at the site.
1x Grand Prize at €10,000
2x Awards of Distincition at €5,000 each
In addition, 7x Honorary Mentions are also given.
Open Call
Projects can be submitted free of charge until March 20, 2023.
Prix Ars Electronica: create your world
: The winners of the Media Art Award for children and young people under the age of 19 can look forward to the coveted Golden Nica and prize money of over €5,000!
More about u19 - create your world...