Any contemporary education system should teach young people how to actively organize their lives in a digitized world. Progressive digitization itself is in turn constantly creating new opportunities to create, test, and implement appropriate kinds of instruction to achieve this aim. It is precisely this changing education system that OeAD (Austria's Agency for Education and Internationalization), BMBWF (Austrian Federal Ministry of Education, Science and Research), and Ars Electronica want to promote and is why they joined forces to launch the education award "Klasse! Lernen. Wir sind digital." in September 2021.
More than 140 best-practice projects from all over Austria were submitted between November 2022 and April 2023. A jury has then awarded the best ten of them: 7 Honorary Mentions, 2 Awards of Distinction endowed with 5,000 Euros each, and the main prize endowed with 10,000 Euros.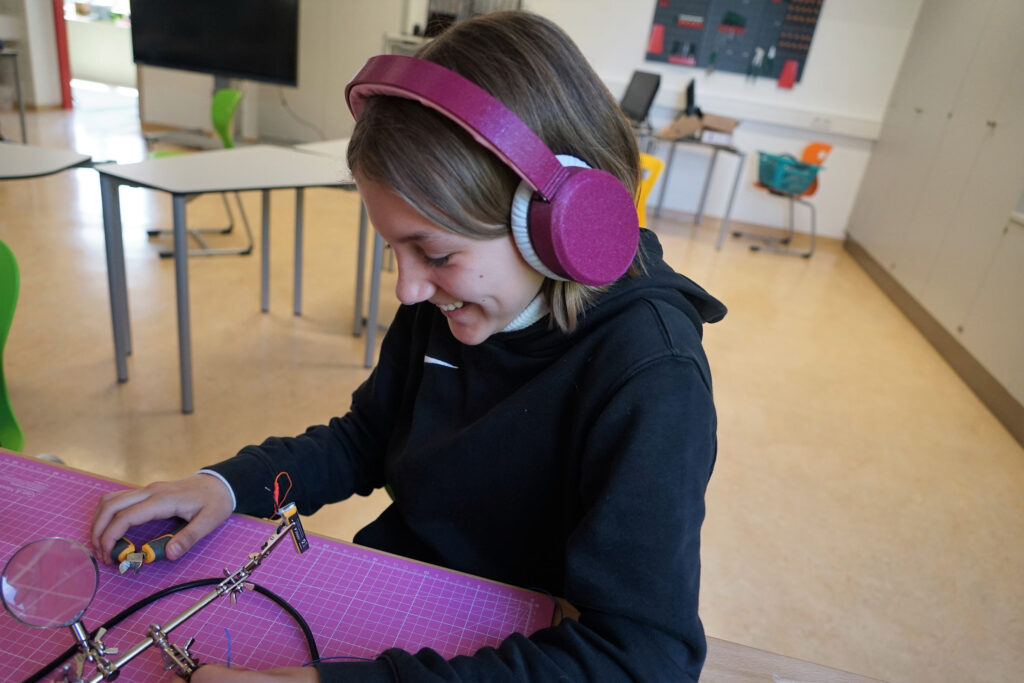 Main Prize
He[a]rophone
Musikmittelschule Eggenburg
"He[a]rophone convinced the jury with a versatile, well thought-out and sustainable concept: The "open learning space / STEMSpace" designed for the project will serve as an experimentation and training zone in the future, and the listening station developed as part of the project can also be placed very flexibly. (…) This project is seen by the jury as a unique starting point for further digitization projects."
Photo: Karin Krottendorfer-Stift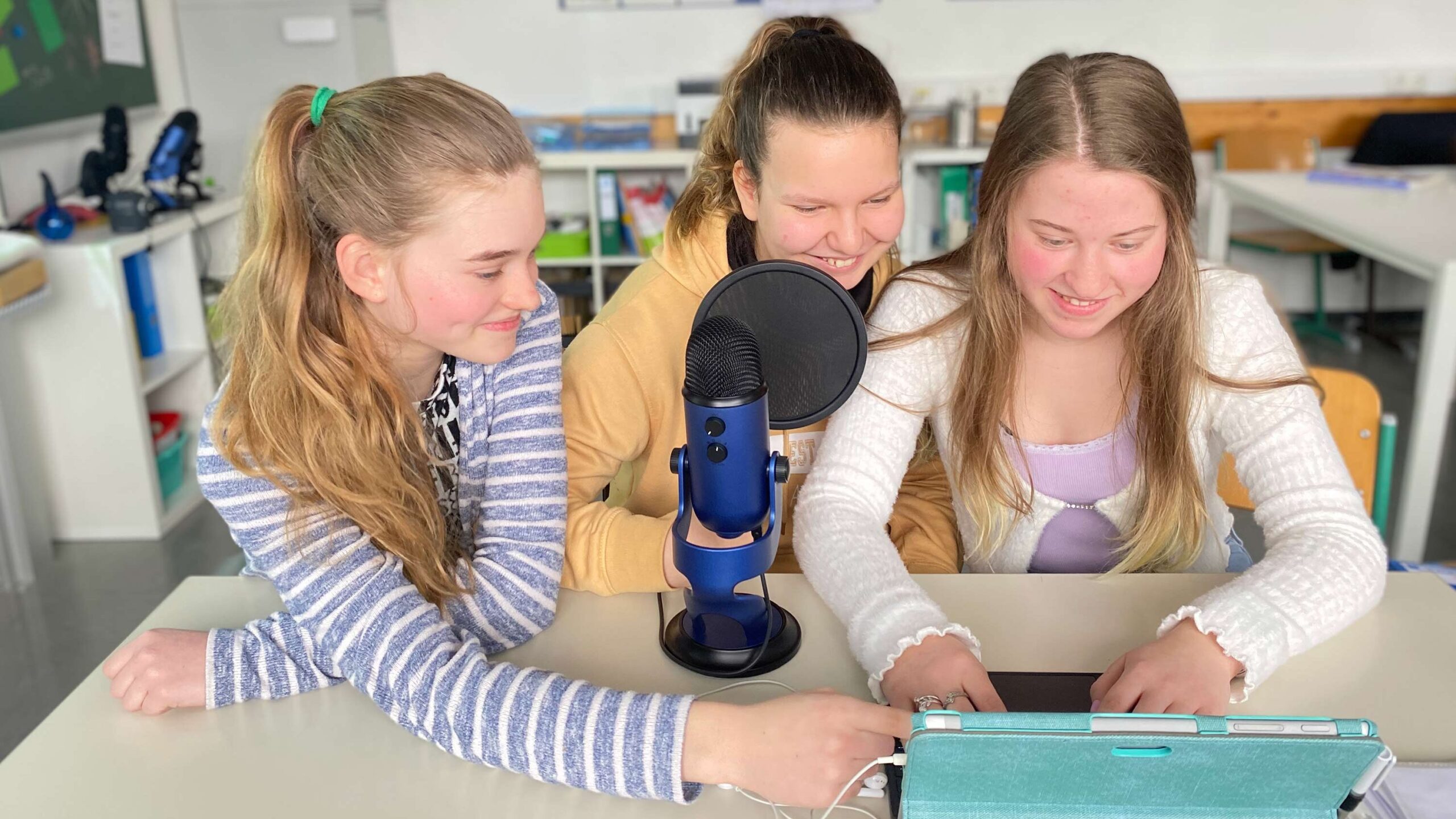 Award of Distinction
PODix – Phönixschule ON AIR
Phönixschule – digiTN-Mittelschule Attnang-Puchheim
"(…) The students have demonstrated outstanding creativity and linguistic diversity in their use of digital media and shown how different cultures can enrich one another. Multilingualism in the classroom is a definite bonus."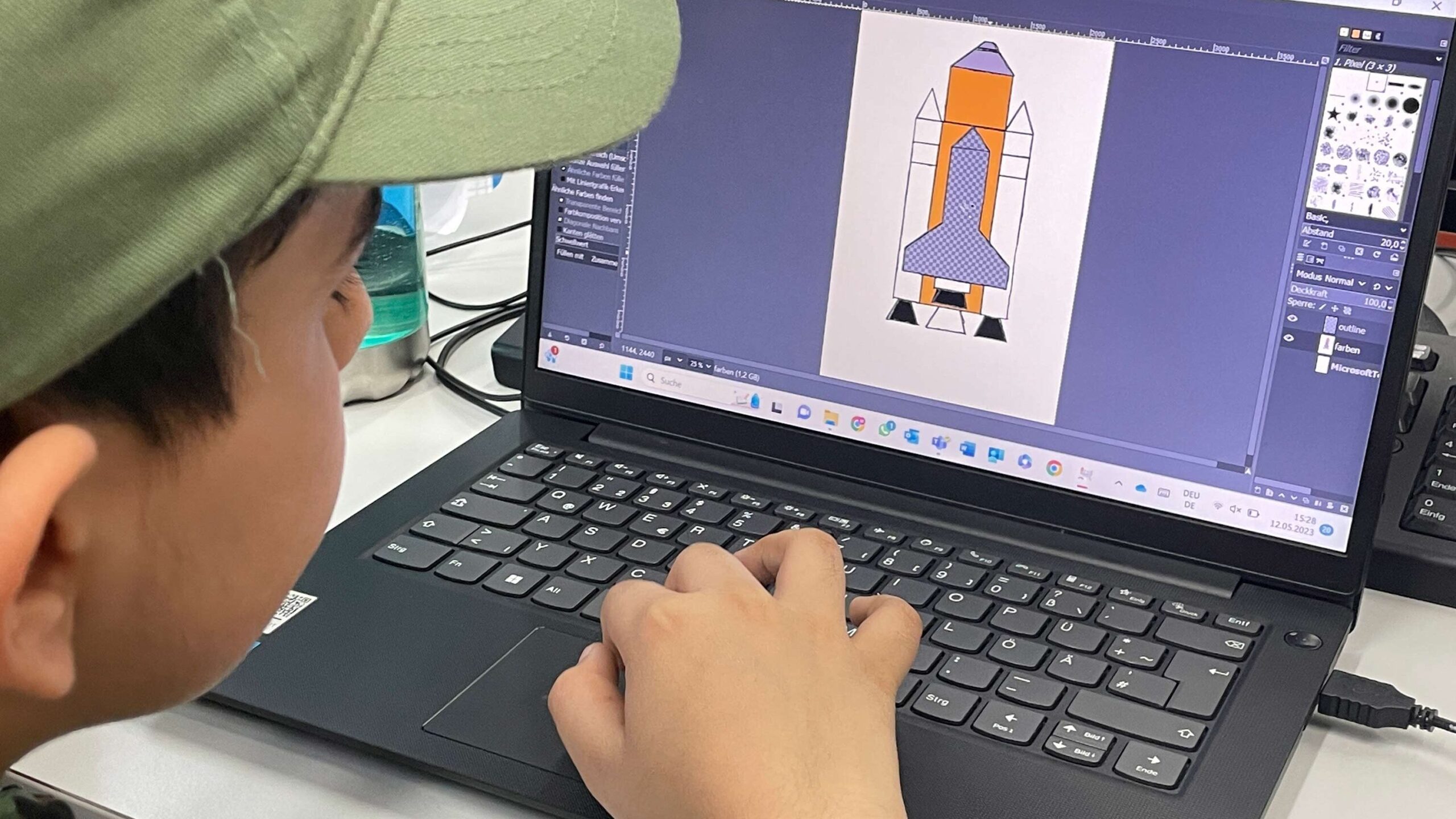 Award of Distinction
Freifach Game Design
BG/BRG Pichelmayergasse, Wien
"(…) Students work self-motivated, collaboratively, and creatively on projects related to game design. The design process, from development to production to reflection on the games, is accompanied by a wide range of digital and analog tools. The strong reflective aspect promotes media literacy among students at an early age. (…)"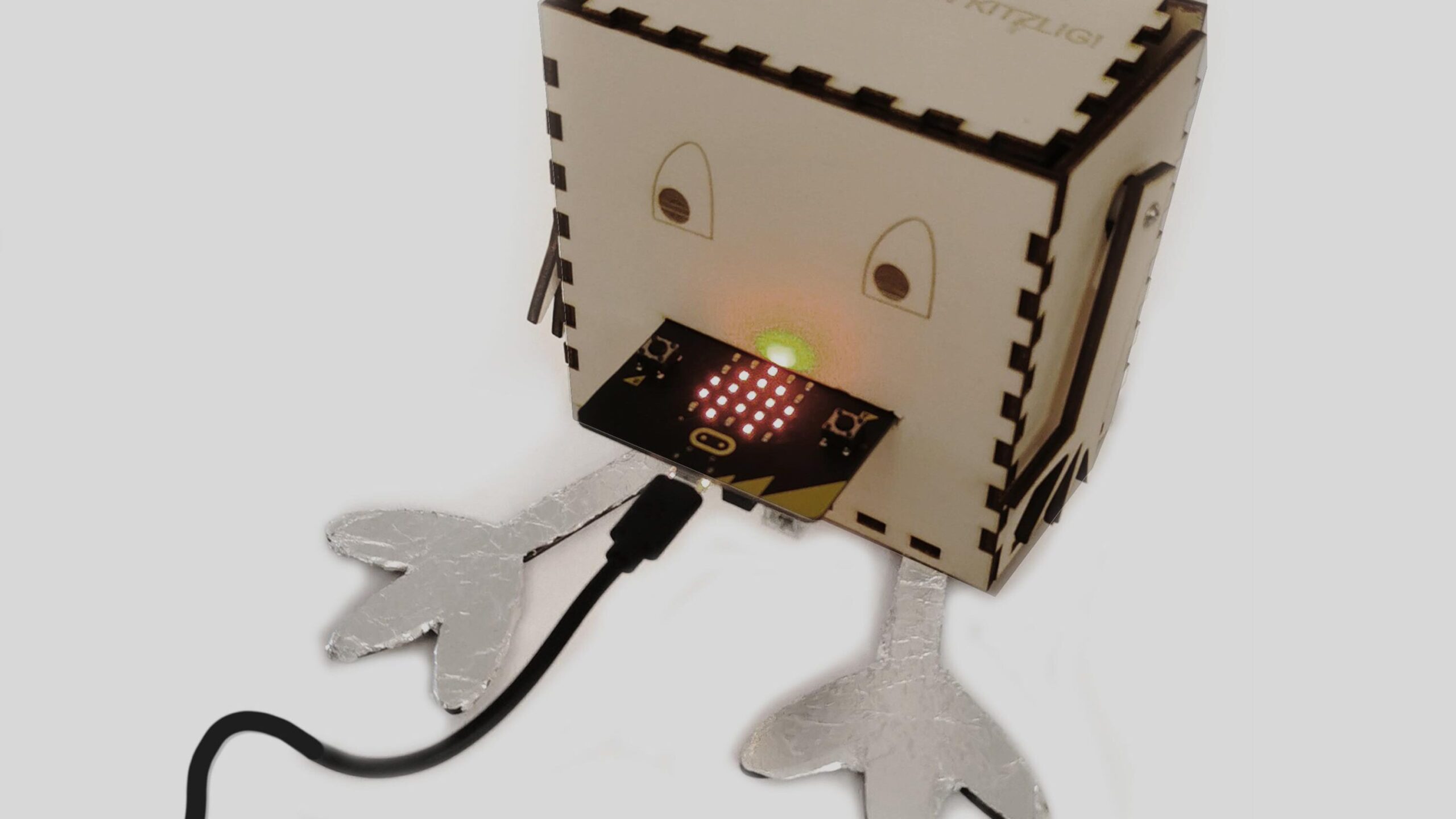 Honorary Mention
4CD – Fablab Ursulinen Innsbruck
Gymnasium Ursulinen Innsbruck
"(…) The Fablab provides a space for learning, consolidating basic skills for digital production, and exploring new technologies autonomously."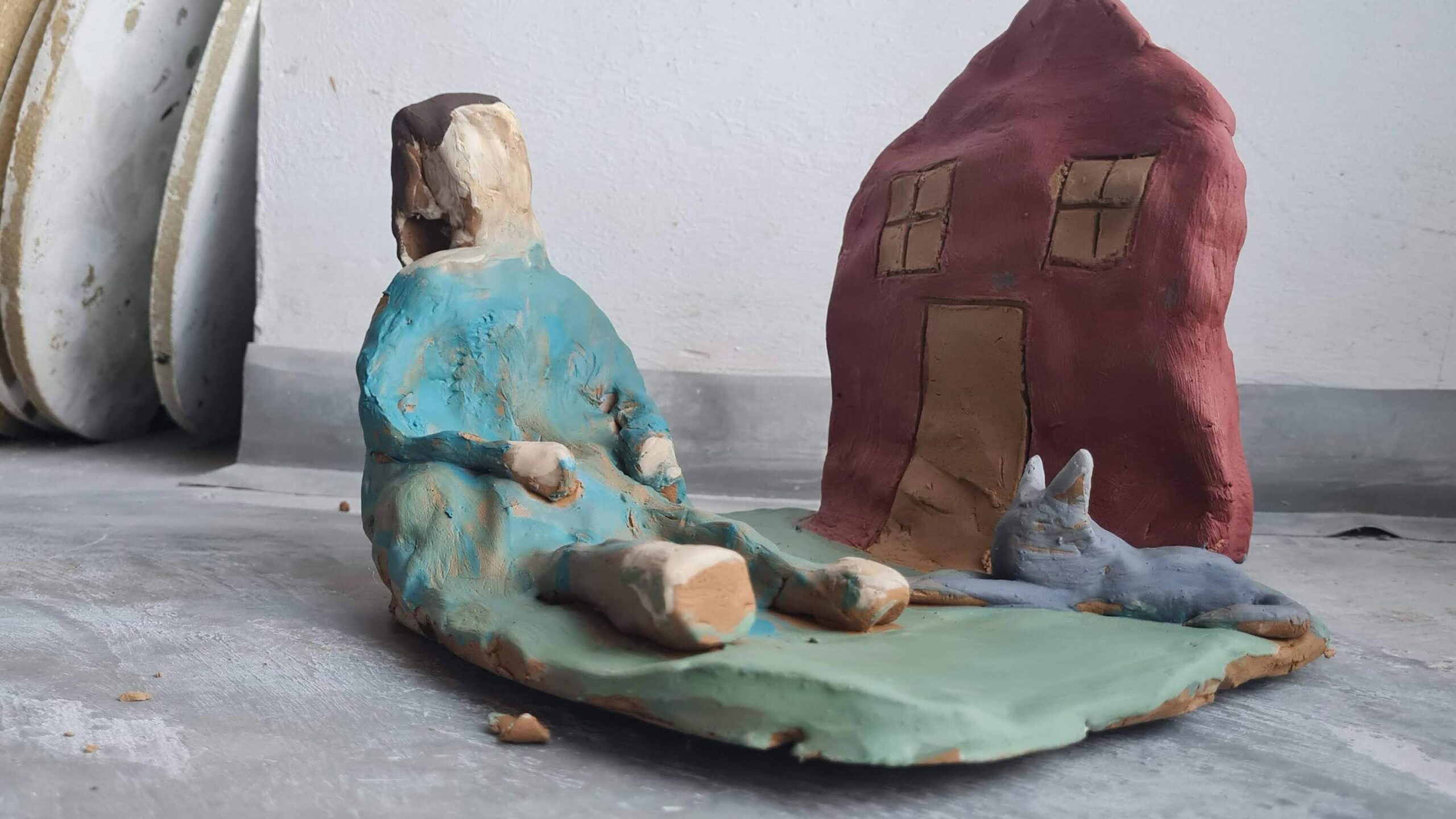 Honorary Mention
Digitale Schnitzeljagd – Weg der Nachhaltigkeit
Volksschule Stattegg
"(…) Through the harmonious combination of craftsmanship expressed through clay sculptures and digitalization and gamification within a scavenger hunt app, a diverse exploration of the United Nations' Sustainable Development Goals (SDGs) is achieved.(…)"
Honorary Mention
Film project "Lesenacht"
Bischöfliches Gymnasium Paulinum, Schwaz
"(…) The project, which involves different school grades and cross-curricular teaching and learning, makes it possible to experience the various steps of a film shoot and impressively conveys the difference between self-filmed cell phone footage and professional film production."
Honorary Mention
Gamification – Motivation zu Lernen
Mittelschule Kematen
"(…) Learning incentives are set in a playful way and digital skills are taught through the close involvement of the students in the application development."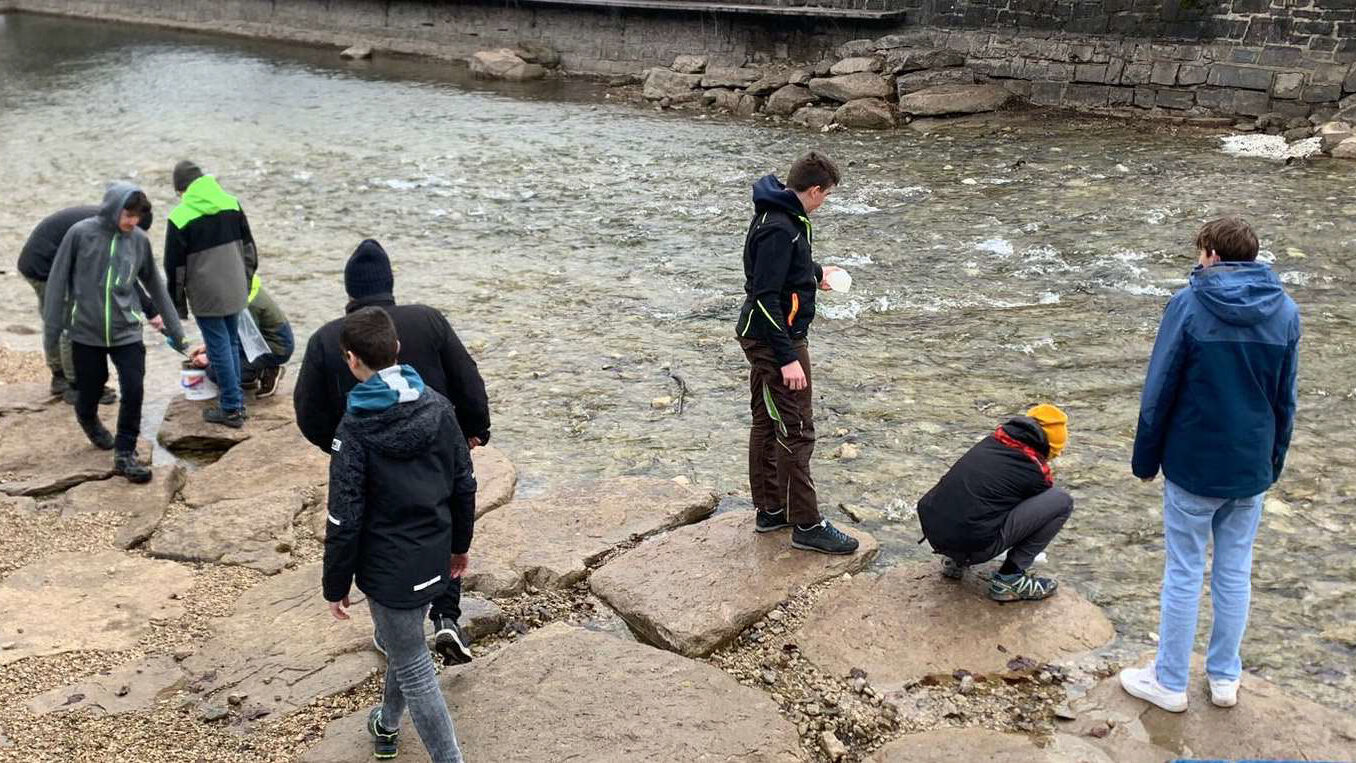 Honorary Mention
Mit Wasser für die Umwelt
NÖ Mittelschule Lunz am See
"(…) Starting with experiments on water properties, this project includes experiments, a visit to a sewage treatment plant, cooperation with the research station Wassercluster, but also the documentation and presentation of the project results so far and the development of learning materials.(…)"
Honorary Mention
Wir stehen unter Strom!
Volksschule August Tielmann, Telfs
"(…) From a field trip to the final presentation of the LEGO world that has been created, the arc is stretched wide. (…) An all-round enriching and inspiring project that motivates the children and awakens their enthusiasm for technology and energy."
Klasse! Lernen. Jury 2023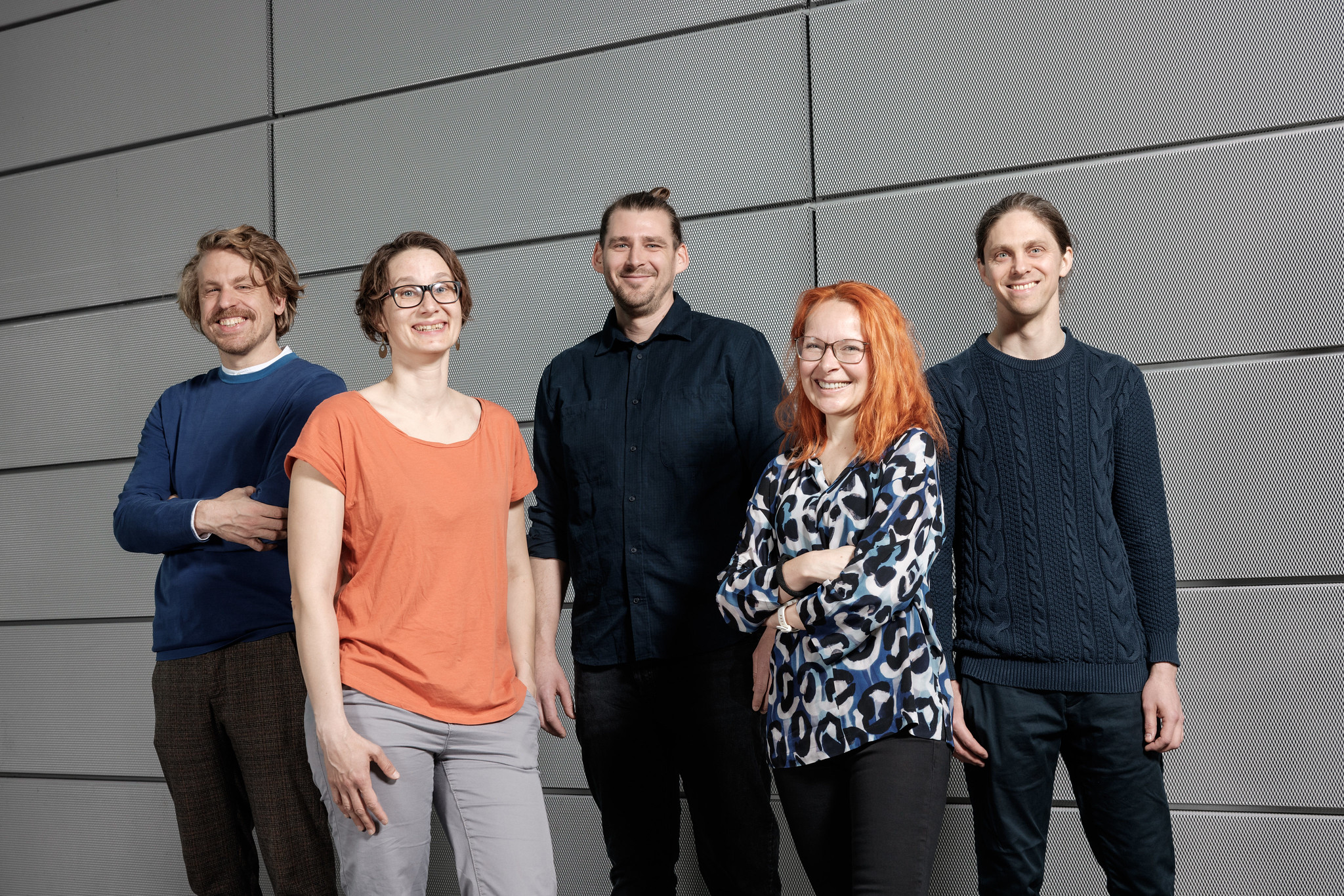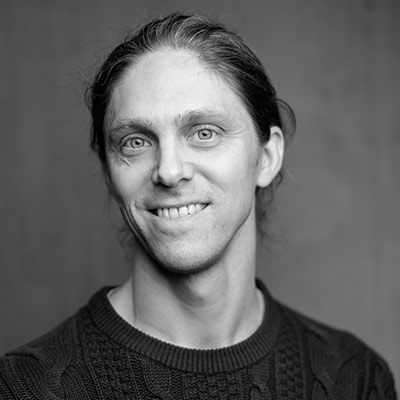 Jakob Feyerer (AT) is a political educator, political didactician and political scientist. After completing his doctoral studies in Vienna, he trained as an elementary school teacher in Linz. He teaches civic education in the fields of primary, secondary and vocational education at the University of Teacher Education Upper Austria as well as basics of civic education in the master's program in civic education at the Johannes Kepler University Linz. In his academic work, he is currently particularly interested in students' ideas about politics, democracy in schools and inclusive civic education. He is also involved in various collaborations, such as the organizing team of the annual Civic Education Symposium held as part of the Ars Electronica Festival in Linz.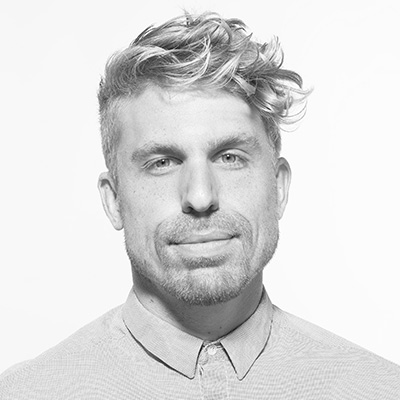 Simon Prossliner (IT) leads the Digital Learning team at OeAD. He is passionate about student leadership – when children are given the opportunity to take responsibility for change and innovation and to shape it themselves. Diversity, independent, creative thinking and (digital) innovation are especially close to his heart. After studying political science in Vienna and Harvard, the South Tyrolean by birth found himself in the field of education. He taught at a Viennese middle school, campaigned for educational equity at Teach for Austria, and was involved in the MTOP "Culture School" to sensitize schools to dealing with diversity and variety. Since 2020, he has been responsible for the device initiative "Digitales Lernen" ("Digital Learning") at the OeAD.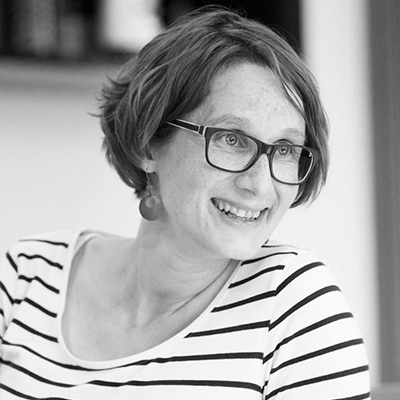 Elisabeth Rosemann (AT) has been dedicated to the development of software in various industries for almost twenty years, currently with a focus on data processing in mechanical engineering. She studied Software Engineering at the FH OÖ, Campus Hagenberg, as well as Statistics at the JKU Linz. Elisabeth has been active on the board of CoderDojo Linz and as a mentor since its inception, and has co-founded the Linzer Technologieplauscherl, among other things.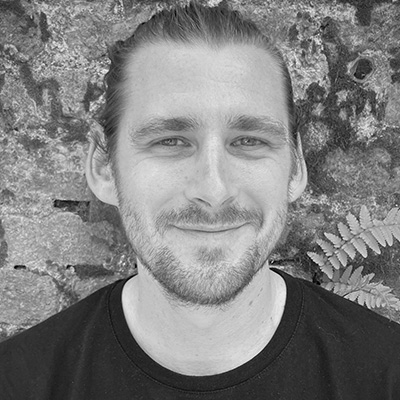 Matthias Schoiswohl-Szwajor (AT) teaches technical and textile handicrafts at secondary level 1 and at the teacher training colleges of Burgenland and Lower Austria in the field of making, technology and design. He studied the teaching profession for technical and textile handicrafts at the University of Applied Arts and developed and realized hands-on prototypes and apparatuses for the art and culture sector in the Dominikus Guggenberger workshop. His in-school and out-of-school mediation concepts are characterized by a high degree of action orientation and are also marked by a long-standing connection with the Zoom Kindermuseum. In 2022, he and his school class were awarded a prize in the competition "Klasse! Lernen." competition.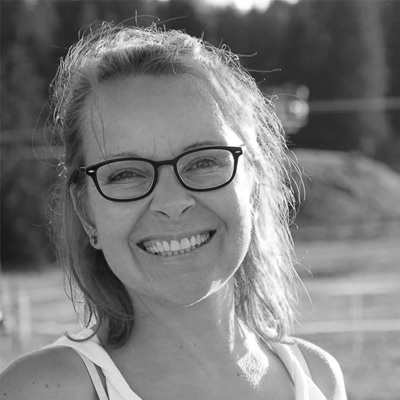 Petra Siegele (AT) has been working in the field of science, school and society at the OeAD, the Agency for Education and Internationalization, since 2008. There she is responsible, among other things, for the coordination of the research funding program "Sparkling Science" (2007 to 2019) or "Sparkling Science 2.0" (since 2021) and the program to promote "Children's and Youth Universities". Since 2015, she has also been in charge of the Center for Citizen Science established by the BMBWF, which, with its numerous Young Science measures, places a special emphasis on cooperation between science and schools.