What all the speakers have in common is that they are brilliant young scientists whose work is cited in the leading international journals in their respective fields, but their work is virtually unknown in their homeland, Austria. Now, it's high time to change that! In conjunction with the Deep Space LIVE series, we have scheduled five talks with young faculty members at Johannes Kepler University Linz working in technical fields and the natural sciences. "We see the Upper Austrians as our clients and we will show them what happens at our university," said Professor Alois Ferscha, dean of the Faculty of Engineering and Natural Sciences of Johannes Kepler University Linz.
The Ars Electronica Blog has already reported on Marc Streit's talk entitled "Seeing Data – Understanding Cancer." In the second installment set for March 30, 2017 at 7 PM, Ian Teasdale and Wolfgang Schöfberger of JKU's Department of Chemistry and Polymer Engineering Technology will discuss state-of-the-art approaches in cancer immunotherapy. In this interview, they talk about this very promising new way to treat tumors.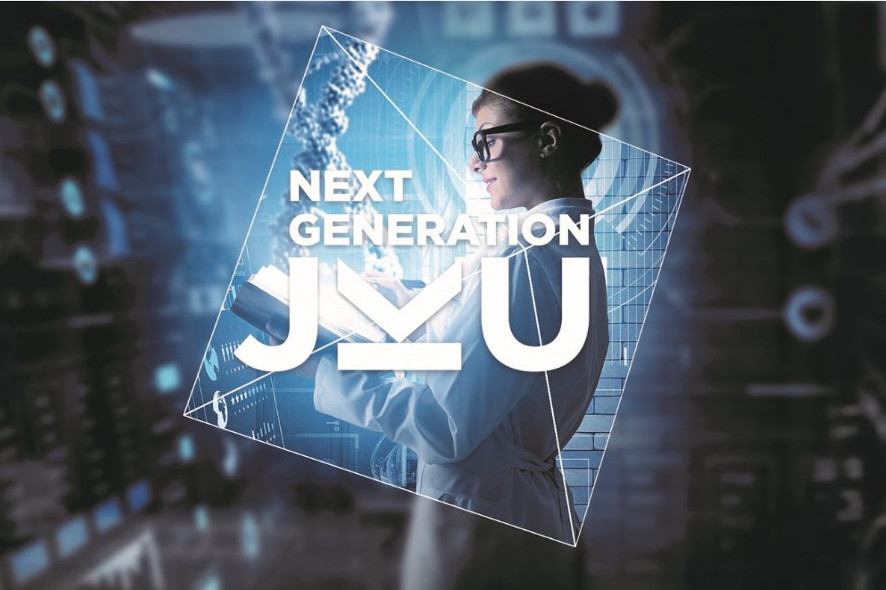 What exactly is cancer immunotherapy and why are chemists working in this field instead of physicians?

Wolfgang Schöfberger: Cancer immunotherapy is one of the most promising fronts in the war against cancer because surgery, chemotherapy and radiation therapy usually fail to successfully treat cancer in an advanced stage. The aim of this therapy is to provide the immune system with agents that enable it to get the cancer under control. There are several approaches to achieving this, one of which is to use molecules that signal the immune system to attack the tumor.

Ian Teasdale: Chemists are dealing with this because, nowadays, science is mostly interdisciplinary. No one performs research strictly confined to a scientific field that is discrete in the classic sense. You need a team of people with complementary skills. In this project, we work together with physicians who bring knowhow in medical technology to the table, and we, in turn, are responsible for the design and production of new active substances.
Is immunotherapy the big breakthrough in fighting cancer?
Ian Teasdale: It is definitely a major advance in the battle against cancer. It's what might be termed the fourth weapon in the arsenal that already includes surgery, radiation and chemotherapy.
Wolfgang Schöfberger: Cancer immunotherapy is an extremely promising new method of treating tumors. Nevertheless, there are a couple of disadvantages. The molecules have to be produced from cells from the patient's own body, whereby the logistics this entails are highly elaborate. Tissue from the tumor as well as white blood cells from the patient have to be delivered—at different points in time—to the facility where the substance is produced, which in many cases is hundreds of kilometers away from the patient's home. Plus, the time taken for the transport may not exceed a strict limit, and it's critical that the living cells be maintained at a certain temperature.
Ian Teasdale: Precisely! So that means high production costs and thus a high price for cancer immunotherapy, which means that its severely limited for the broad application.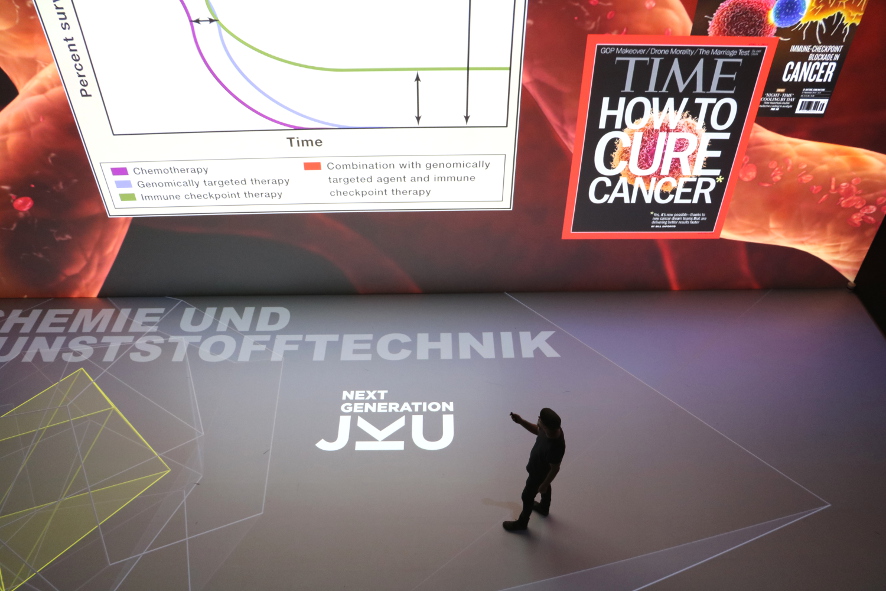 Credit: Magdalena Sick-Leitner
But you continue to develop this therapy despite these disadvantages. Can you tell us more about this?
Wolfgang Schöfberger: Yes, we're already working on the second generation of agents, in which the so-called dendritic cells are reprogrammed to attack cancerous cells. Our highly innovative substances are specifically designed to be released in these dendritic cells and to activate them to, in turn, activate the T-cells. These T-cells then flow through the body and destroy the tumor tissue. Our mission is to significantly increase the effectiveness of this procedure and to make possible an in vivo application—that is, one that proceeds in a living organism.
Credit: Magdalena Sick-Leitner
How successful have you been in the research you've performed so far?
Ian Teasdale: The chemical synthesis has been very successful and the active substances—the antibodies and the polymer conjugate—have already been produced in conjunction with two doctoral dissertations and a master's thesis done at JKU. Molecular biological experiments performed to date have been very promising too, but we need to do more tests to confirm the artificially induced inflammatory effects in the tumor tissue. Nevertheless, you have to be extraordinarily cautions with in vitro tests—that is, organic processes that take place outside of a living organism—as well as with animal testing, since the situation isn't always totally commensurate with the human body.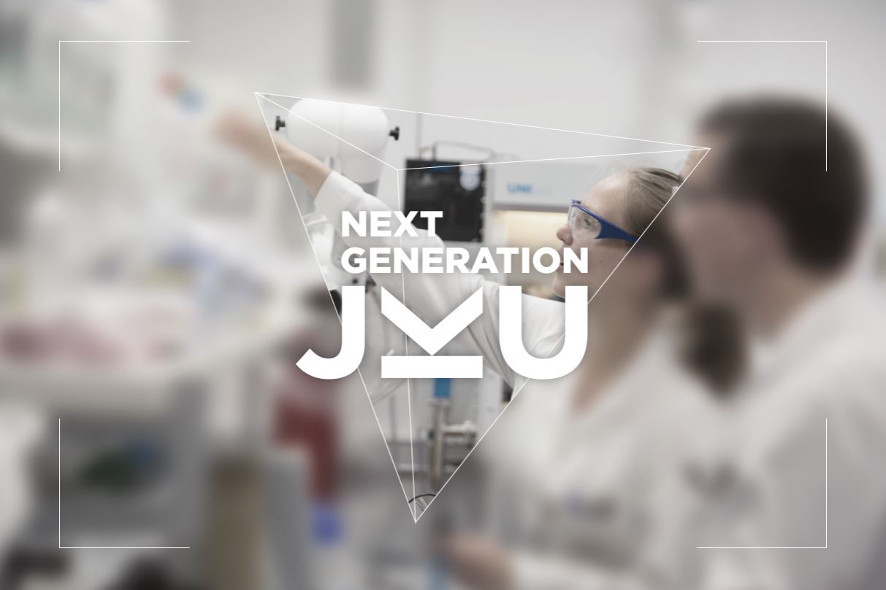 Next Generation JKU is a five-part presentation series meant to acquaint the general public with the latest socially-relevant research results achieved by young scientists on the faculty of Linz's Johannes Kepler University.
Upcoming events:
| | |
| --- | --- |
| Thursday, April 20, 2017, 7-8 PM | Robert Zillich, physics |
| Thursday, May 11, 2017, 7-8 PM | Simon Schneiderbauer, mechatronics |
| Thursday, June 1, 2017, 7-8 PM | Christoph Koutschan, mathematics |