It's a very special festival that awaits us in 2019 with "Out of the Box – the Midlife Crisis of the Digital Revolution" – because we're celebrating an anniversary! It is now 40 years ago that the Upper Austrians put their radios in the window of the very first cloud of sound and created a huge carpet of sound. Interactivity 1.0 so to speak. We look back and ahead.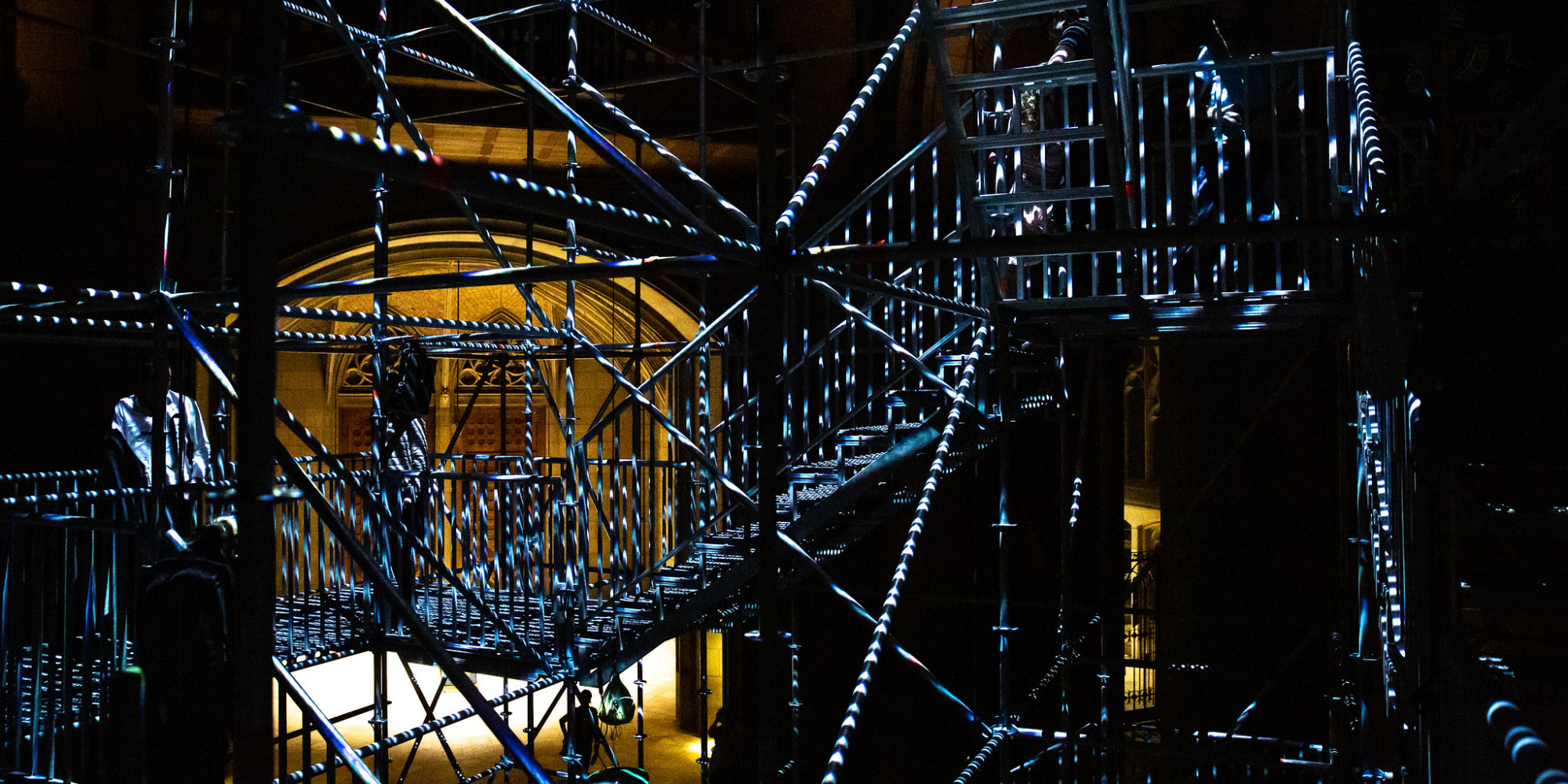 The Berlin platform YAIR (Your Art Is Reality) raises the legitimate question of man's omnipotence in the sacred halls of St. Mary's Cathedral and shows possible thoughts, statements and answers in five video installations.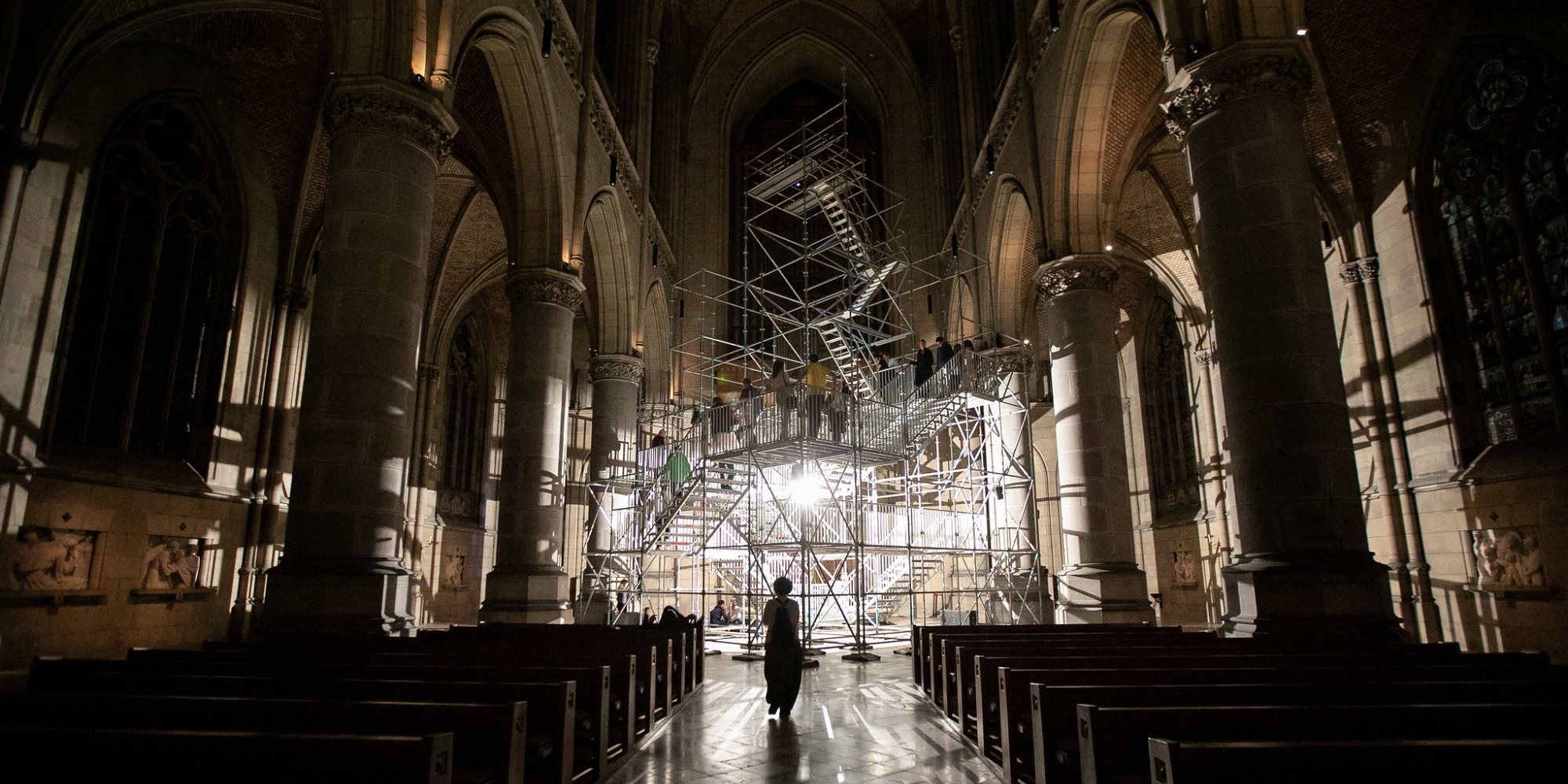 The setting in the cathedral adds that touch of awe, which makes you shudder comfortably. "Unleash" is a branch of the meanwhile established format "Gallery Spaces" in the POSTCITY …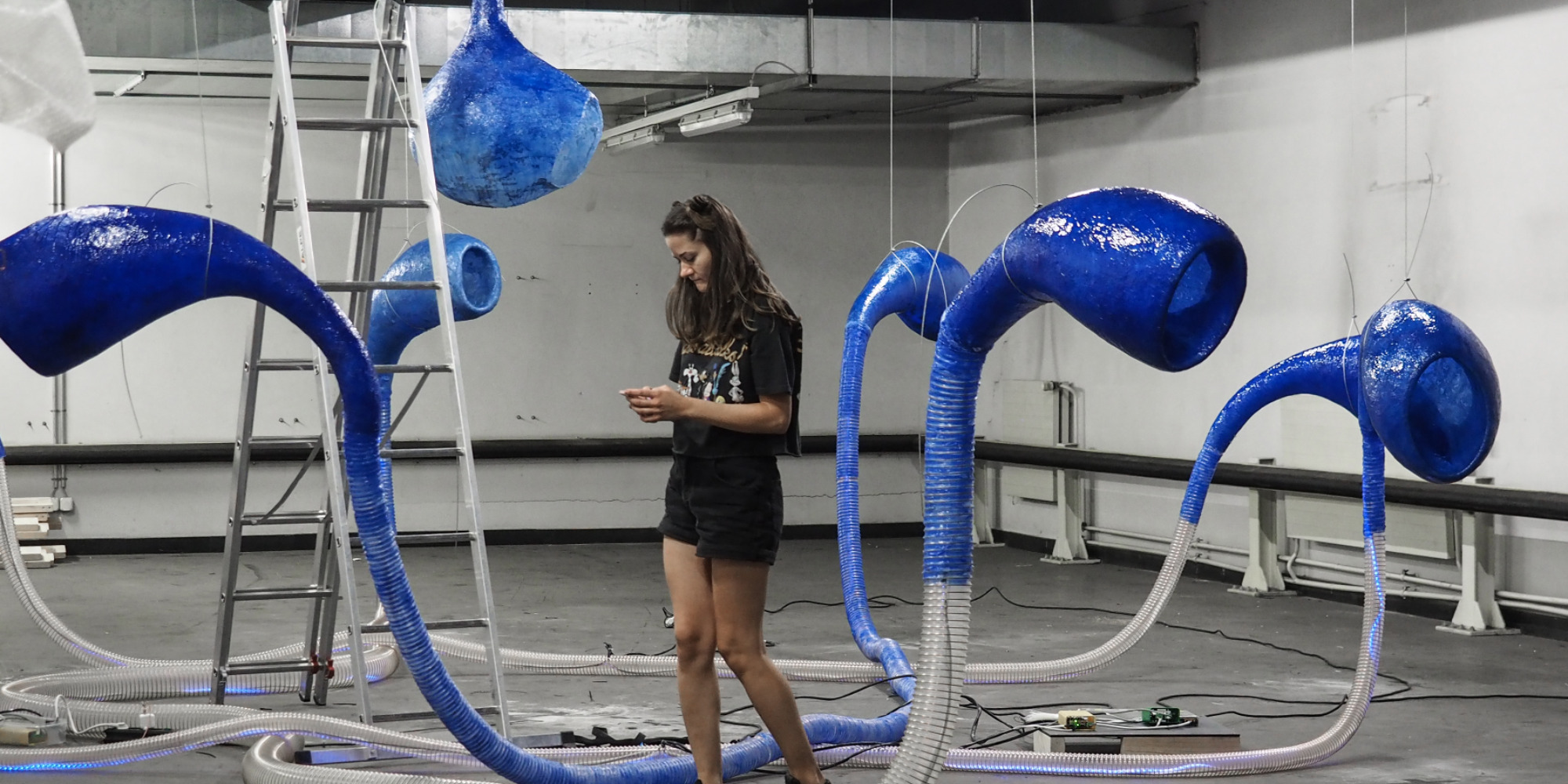 …which invites to discussions about the digital art market starting today, Thursday. POSTCITY was quiet yesterday…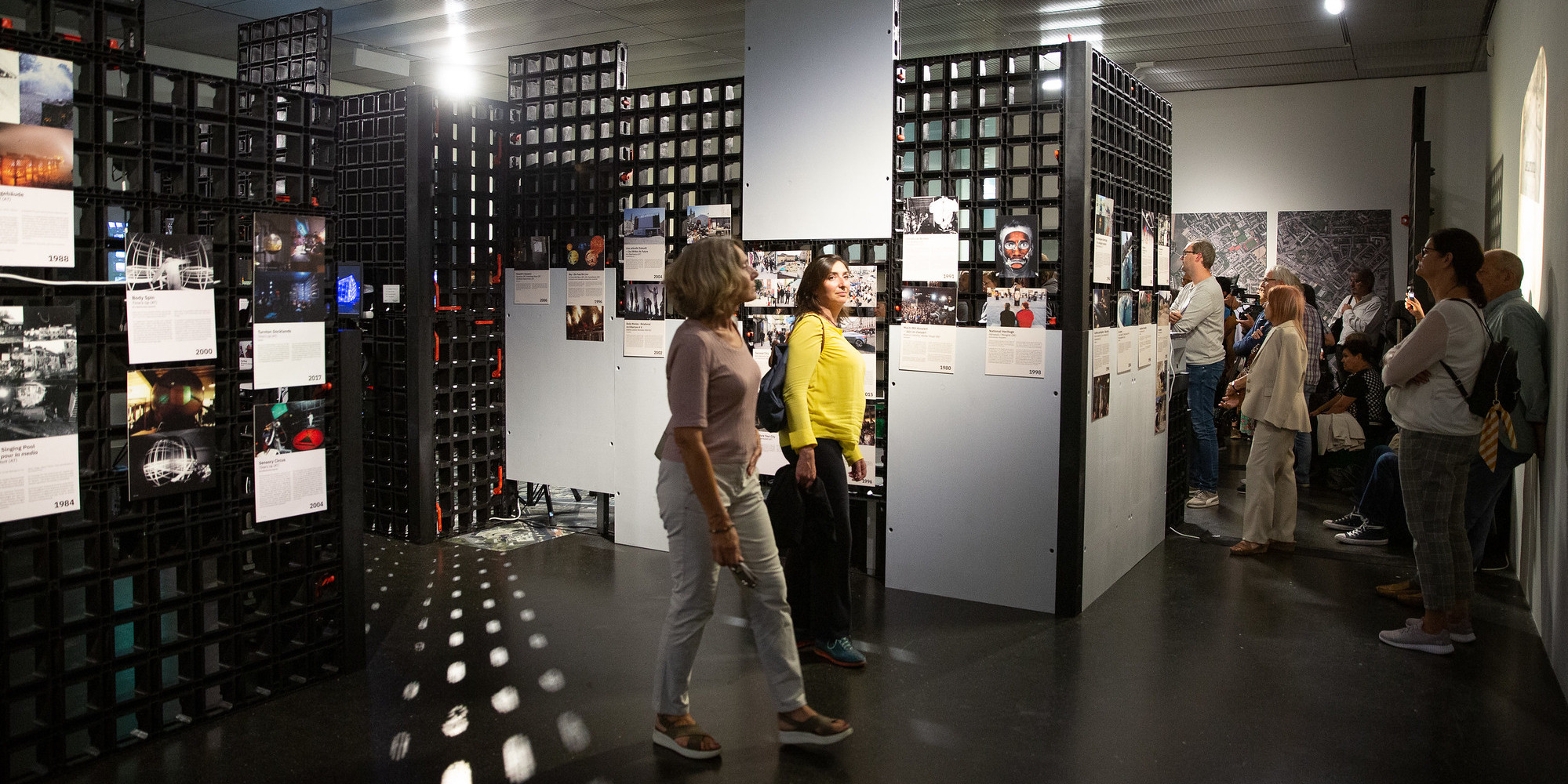 But let's stick to yesterday: We went on to the LENTOS Kunstmuseum and to the exhibition "ARS and the CITY" – the ancestors' book of legendary Ars projects from the past 40 years.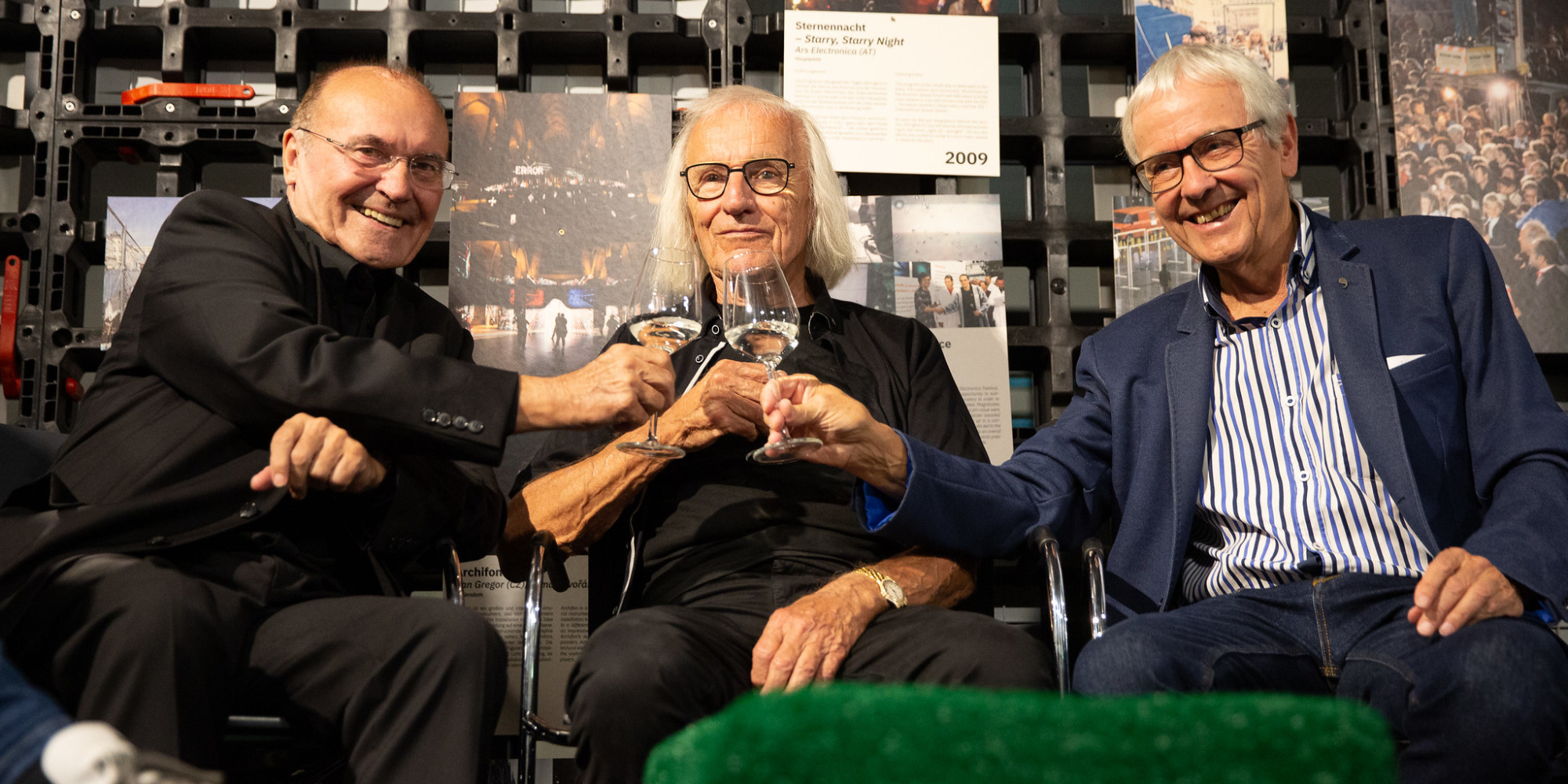 A cheerful, relaxed atmosphere at the opening.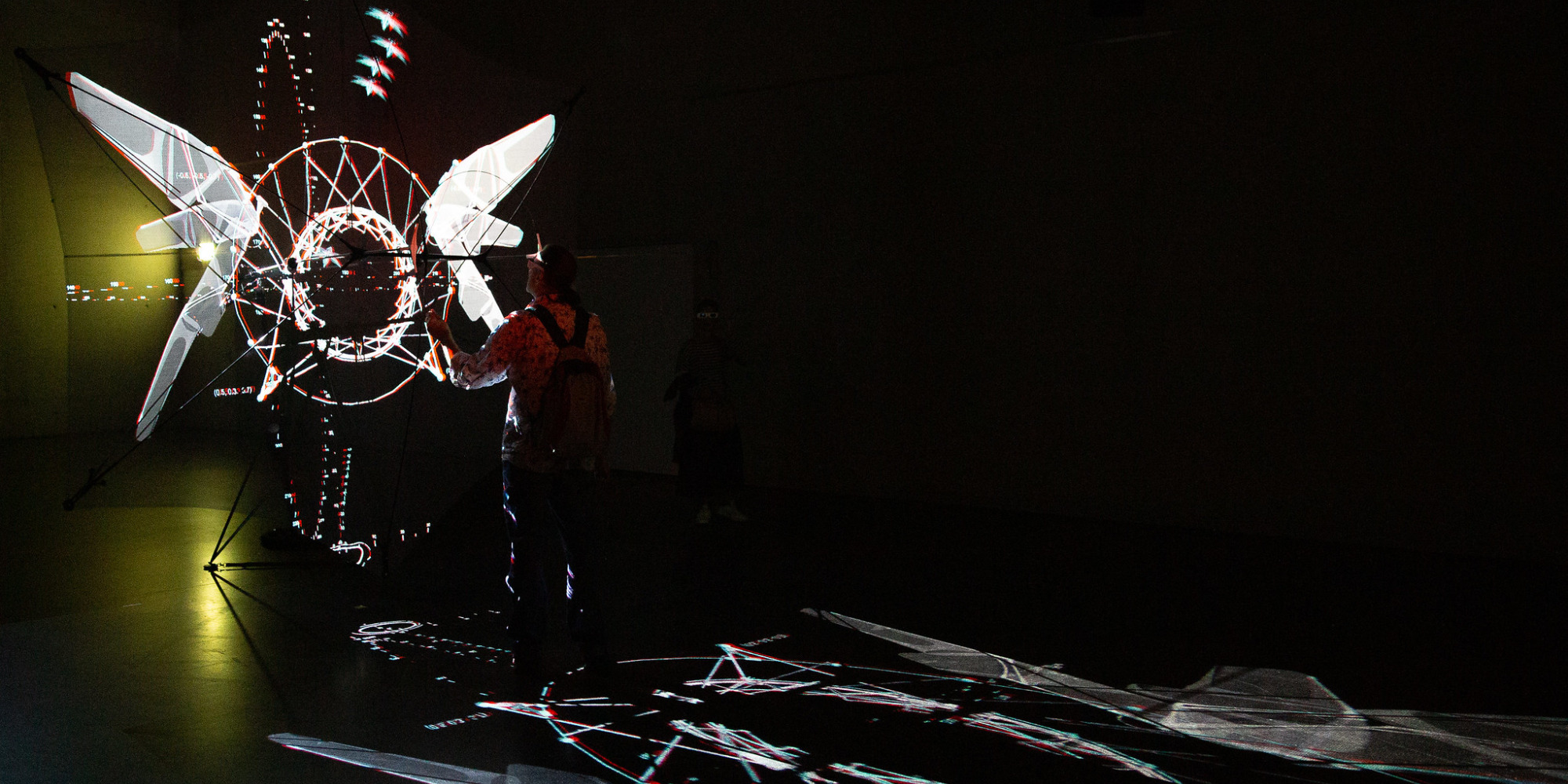 In the LENTOS-Auditorium you can be kidnapped into interstellar space by the interactive installation "Lightwing II" – predicate: worth experiencing!
With a light touch, the filigree sculpture begins to vibrate and sound and takes you on a journey into an imaginary space.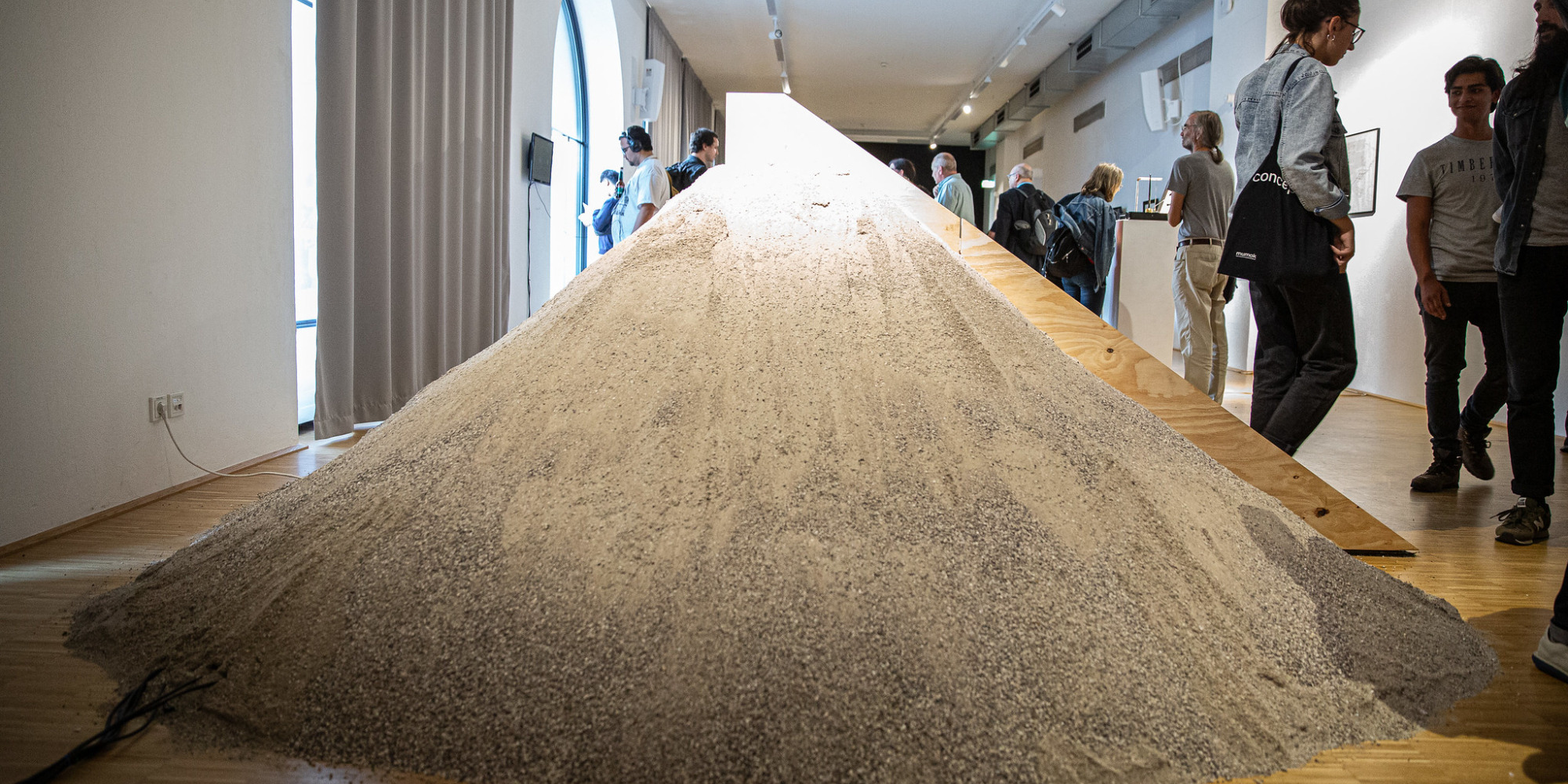 Not only Ars Electronica, but also the Bauhaus University Weimar is celebrating an anniversary this year, but already its 100th. In the exhibition "Shared Habitats" at the Kunstuni Linz, works of art and artistic practices can be admired.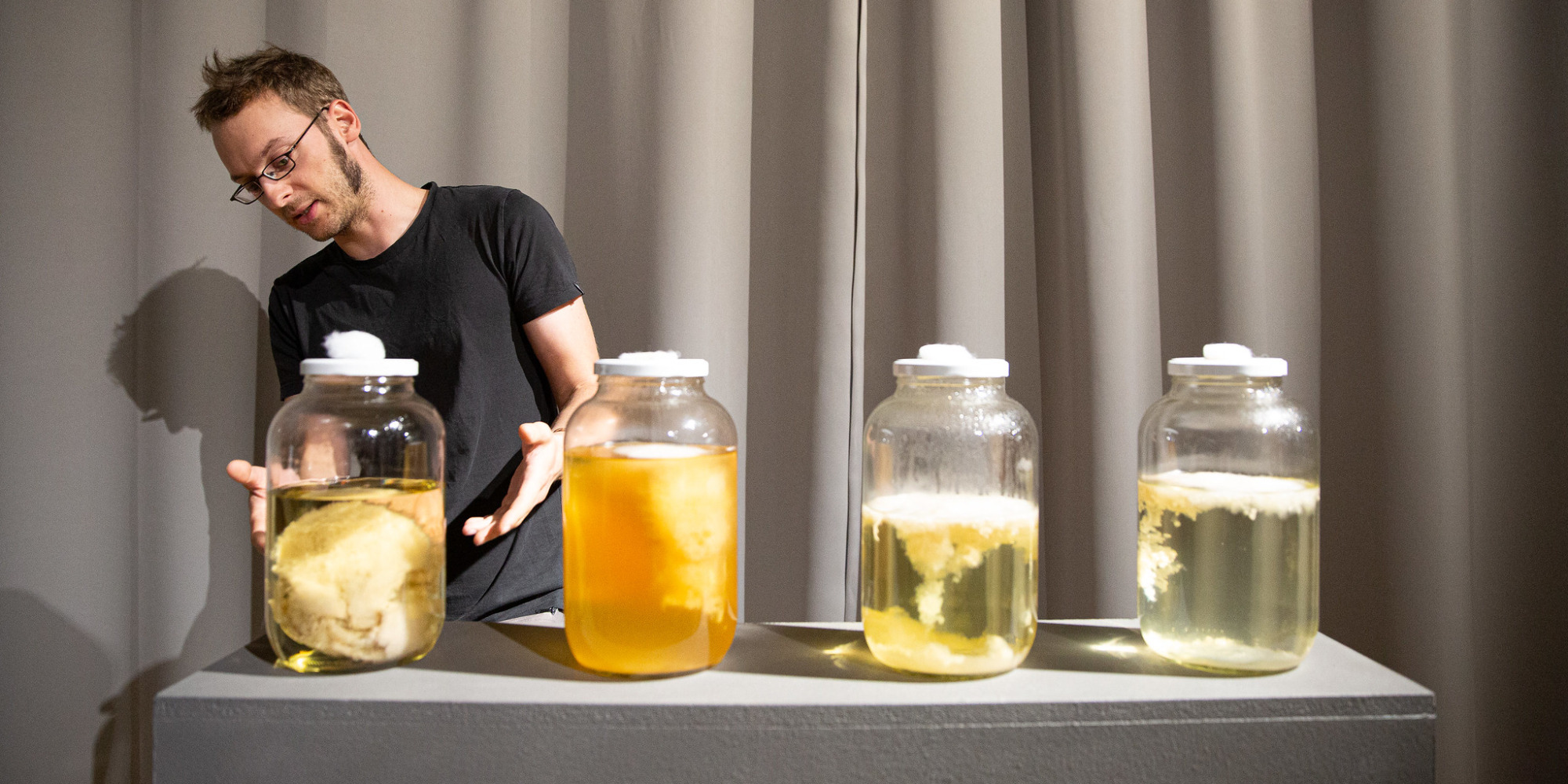 Especially recommended: the Shared-Habitats-Tour with curators and artists. Including Bauhaus-Uni Weimar, this time 57 universities from all over the world will be on site in Linz to exchange ideas and present themselves in the context of projects, lectures and talks. From today on Thursday in the POSTCITY.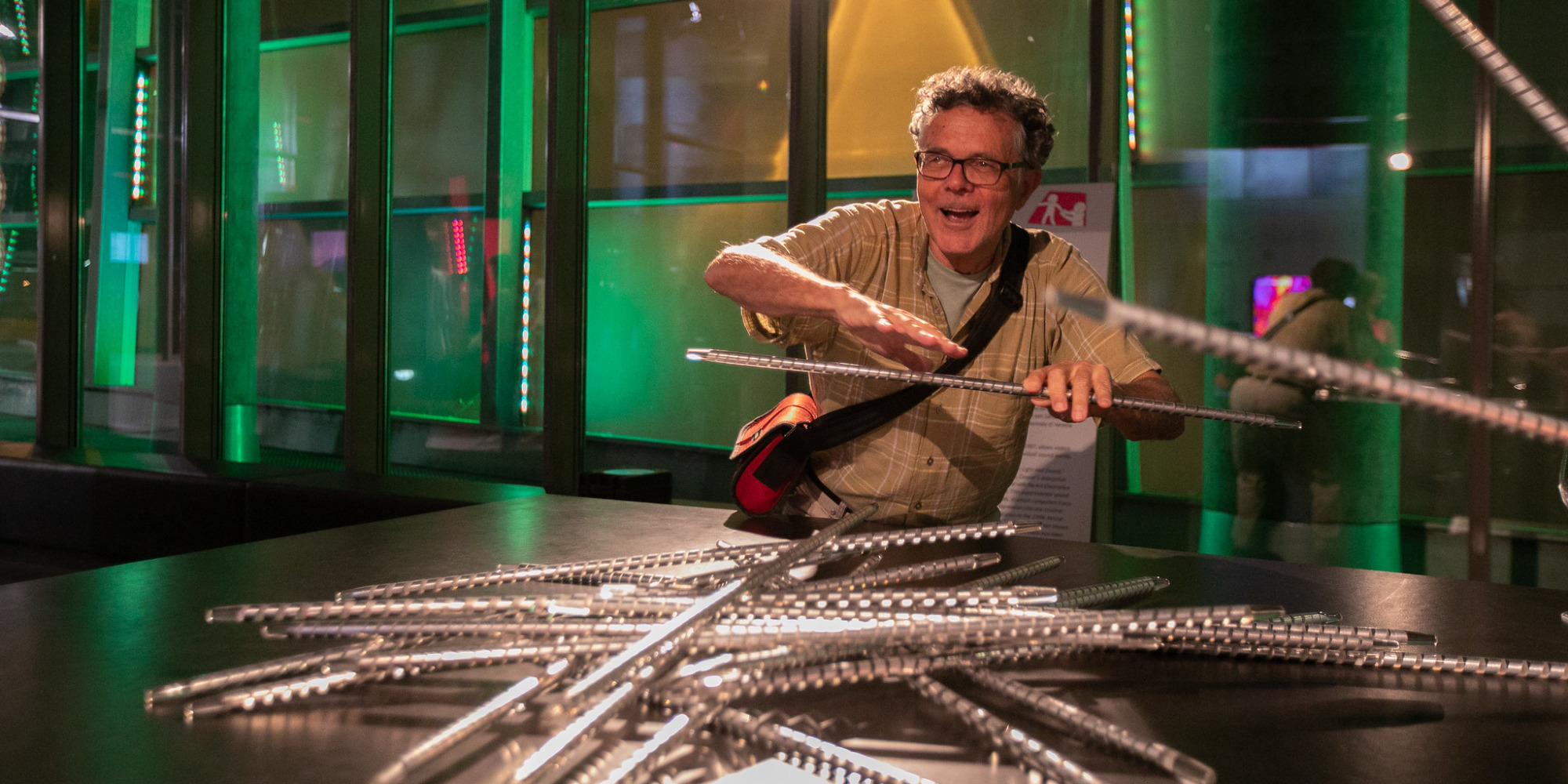 The completely redesigned Ars Electronica Center was only opened in May of this year and since then has focused on what is probably the most topical of all topics: Artificial Intelligence.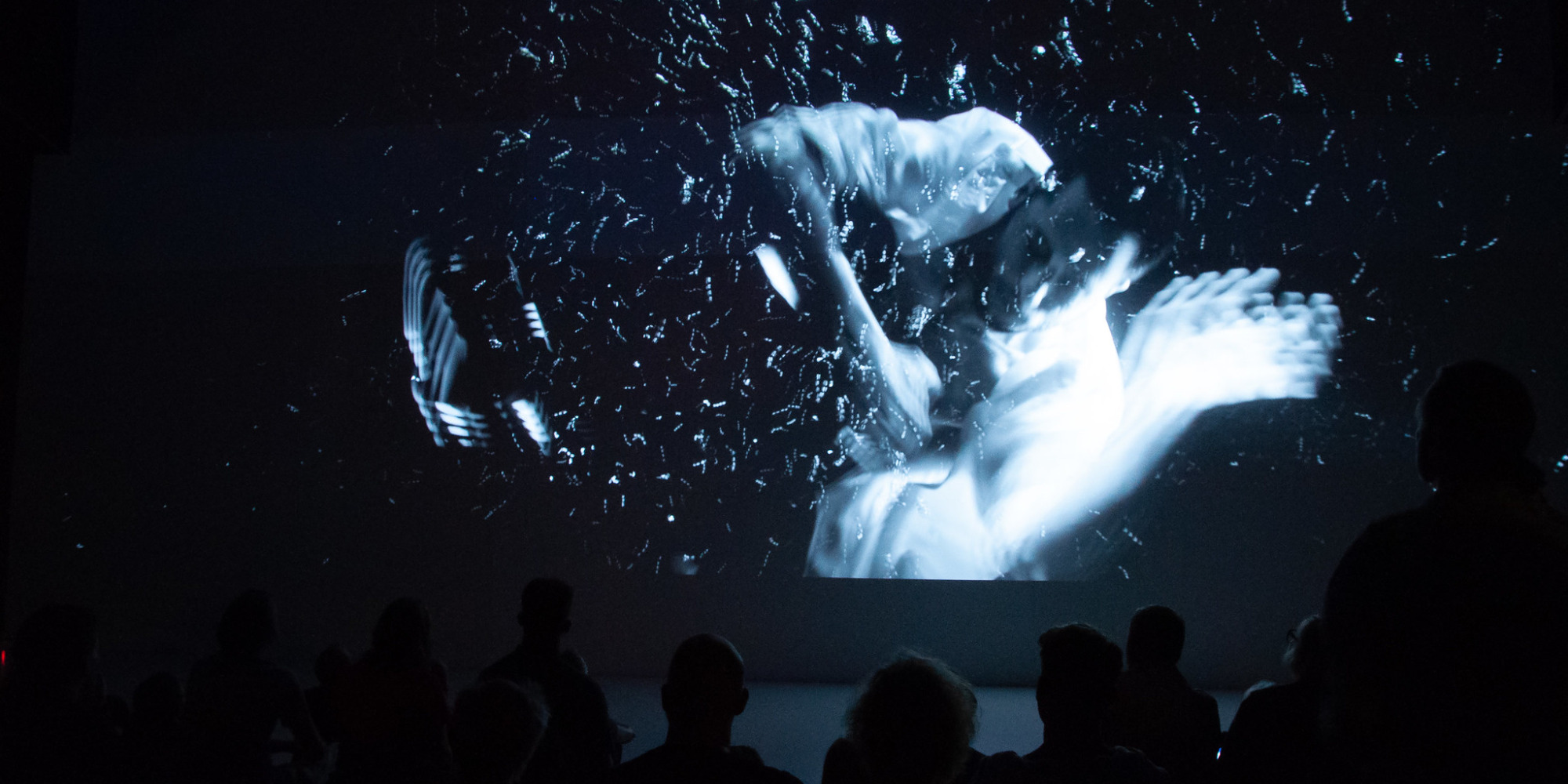 In addition to the new exhibitions we would also like to refer you to the Deep Space: in this extraordinary presentation room we show a specially curated lineup during the festival!
And last but not least the video with impressions from Day 0.
https://www.youtube.com/watch?v=SDP_AeZP5pU
To learn more about Ars Electronica, follow us on Facebook, Twitter, Instagram et al., subscribe to our newsletter, and check us out online at https://ars.electronica.art/news/en/.