ESERO (European Space Education Resource Office) is a project of the European Space Agency ESA and educational partners in various European countries to promote young people's interest in scientific issues (MINT subjects in primary and secondary education). ESERO Austria has been active at the Ars Electronica Center Linz on behalf of ESA and FFG/bmk since 2016.
The main target group is teachers, for whom a range of teaching materials and training courses are offered. In addition, they are to be motivated to take part with their students in national and international competitions that allow them to experience space and the natural sciences in a playful manner and in friendly competition with one another.
At the moment, however, not only the situation in schools is difficult due to the coronavirus pandemic. Bettina Anderl, manager of ESERO Austria, has taken over the project in this special year 2020. In an interview, she tells us how extracurricular educational opportunities are also affected by the difficulties in the schools and what possibilities there are, however, to get students and teachers enthusiastic about space right now.
Some time ago you took over the management of ESERO Austria. Therefore I wanted to know from you first of all: What has happened since then and what is still to come until the end of the year?
Bettina Anderl: It is very difficult for us at the moment. For example, we have switched a lot to online training for our teachers. And we were able to start with teacher training in Vorarlberg. This is great, because it is one of our goals to be represented in all provinces. Vorarlberg was an important step in this direction. What we also just did is to redesign the homepage and add new elements. We want to provide more online and make more materials available, as well as involve companies who will then also offer workshops. At the moment, all that needs to be set up. And yes, there has been a lot of familiarization so far, because it is a whole new area of work. The upcoming competitions are also a challenge due to the pandemic, because very few students or teachers want to participate.
Could you please describe the current competitions?
Bettina Anderl: We have several competitions. The first one, Mission X, dates back the longest, this year it is the 11th year. The competition is for elementary schools, which means for the 3rd and 4th grade of elementary school. The subtitle is "Train like an Astronaut", accordingly it's about training like an astronaut, doing exercise, monitoring nutrition and of course conducting scientific experiments. It's a pretty cool competition where there are always lots of students taking part, also this year. The advantage is that in the elementary schools there is a maximum of normality and the competition can also be done in class and partly at home. So it is very well accepted, even in these challenging times.
Then there are the climate detectives. This is a competition where you have to localize a local environmental problem or a related issue. Then you try to analyze it with your own measurement data or with data from the ESA satellites and find a solution. This competition has not existed that long, this year it is the third year. It is generally difficult at the moment because it is a competition where the students have to work in groups. If so, you have to be in the same class, so that the students don't mix, etc.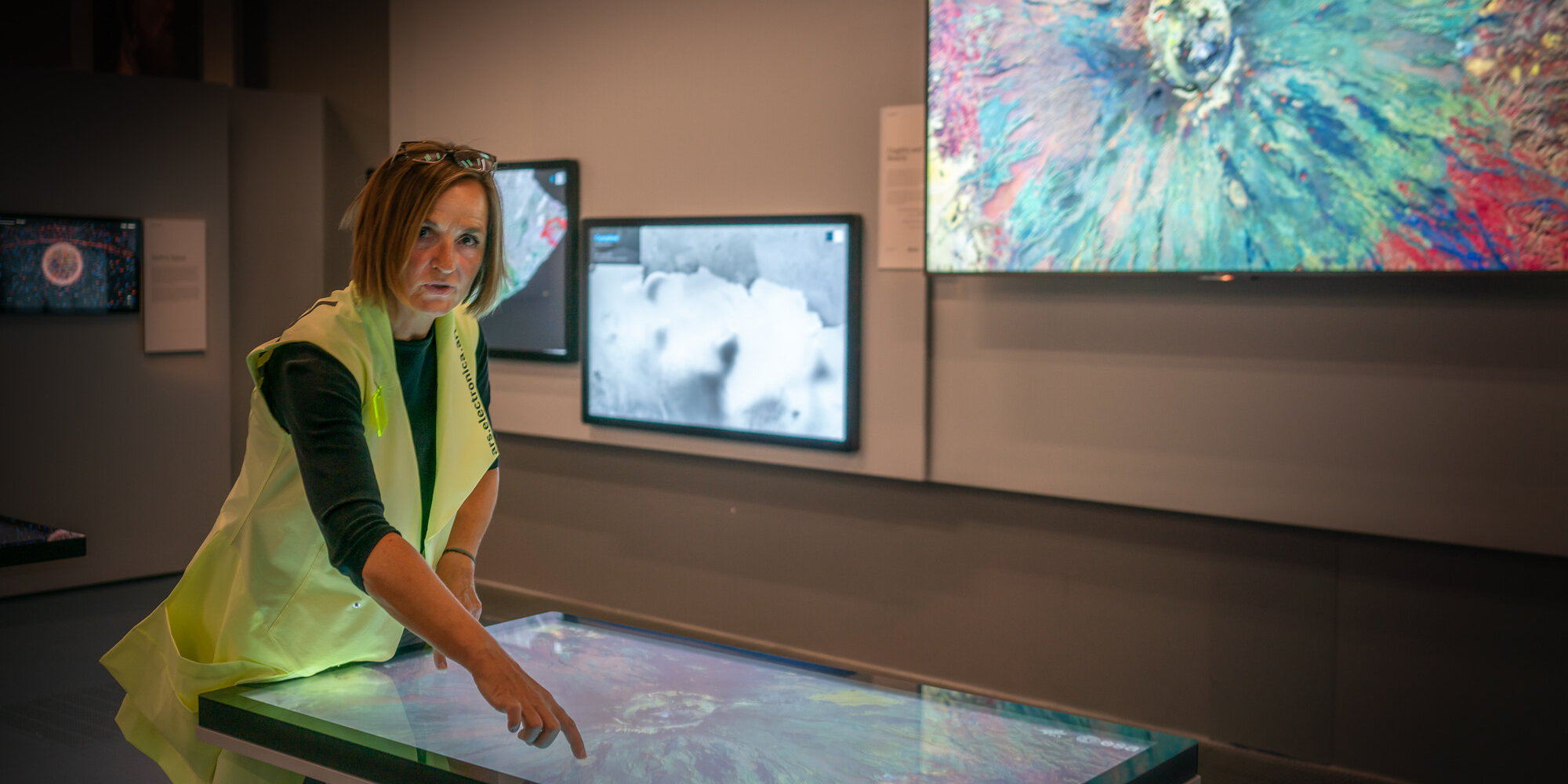 Are the competitions adapting to the current difficult situation?
Bettina Anderl: Yes, as far as it is possible definitely. In the case of the Climate Detectives, for example, it used to be that a team had to consist of five people. Now you can also register in pairs. So as far as it is possible certainly, much of what is possible will also be switched to online.
The Climate Detectives have a lot to offer, which the students can work out for themselves and present the results. Climate Detectives addresses children from 8 to 15 years.
There are five competitions in total, three of which are organized by Austria. CanSat is a competition from the age of 14, i.e. upper secondary level, where the participants have to build a satellite the size of a beverage can. The satellite will be used to carry out measurements, some of which are obligatory, others freely selectable. These are then evaluated. The satellite will then be shot up to 400 to 600 meters with a rocket. During the fall measurements are then carried out.
The difficulty for this year consists of the fact that that cannot be done online of course, or rather it is not the intention. The preparations, the construction and the development happen in the teams or at the schools anyway. The rocket launch itself at Suben airport was cancelled last year due to the lockdown. But if there is any way possible, it should be carried out in April 2021. The advantage is that it is outdoors, so with the usual distance rules it would work. But it could fail due to lack of registrations. Last year we received a lot of cancellations because many schools, many teachers said that they had to postpone a lot of subjects and didn't have enough time for in-depth studies, so they are generally already behind the curriculum. That is the difficulty at the moment.
Then there are two more competitions that are coming directly from ESA: The Mooncamp and Astro Pi. The Mooncamp is from the age of six years, with different levels of difficulty. For the older ones it is more difficult, it' s about creating 3D models of a moon base, depending on the level of difficulty there are certain conditions attached to it. For the older ones it is mandatory that you have to use a more difficult program and that certain conditions are fulfilled e.g. how is the power supply, where is the laboratory, how can you grow food, that all these points are taken into account. This is something that works completely online and would be great for schools in distance learning.
The last one is the Astro Pi Challenge. There are two age groups from eight years old and up to 19. Astro Pi, that is a small computer, a Raspberry Pi. Two of them are located on the international space station. The older participants have to think of an experiment that will be carried out on the ISS with these Raspberry Pies. The idea has to be brought in first, the best ideas are carried out in the end. This year the application deadline for this competition is already over. The smaller ones write a message to the astronauts and write a small program that measures and compares the temperature on the ISS and on site. This is meant to be a simple, easy introduction to programming, you can still participate until January.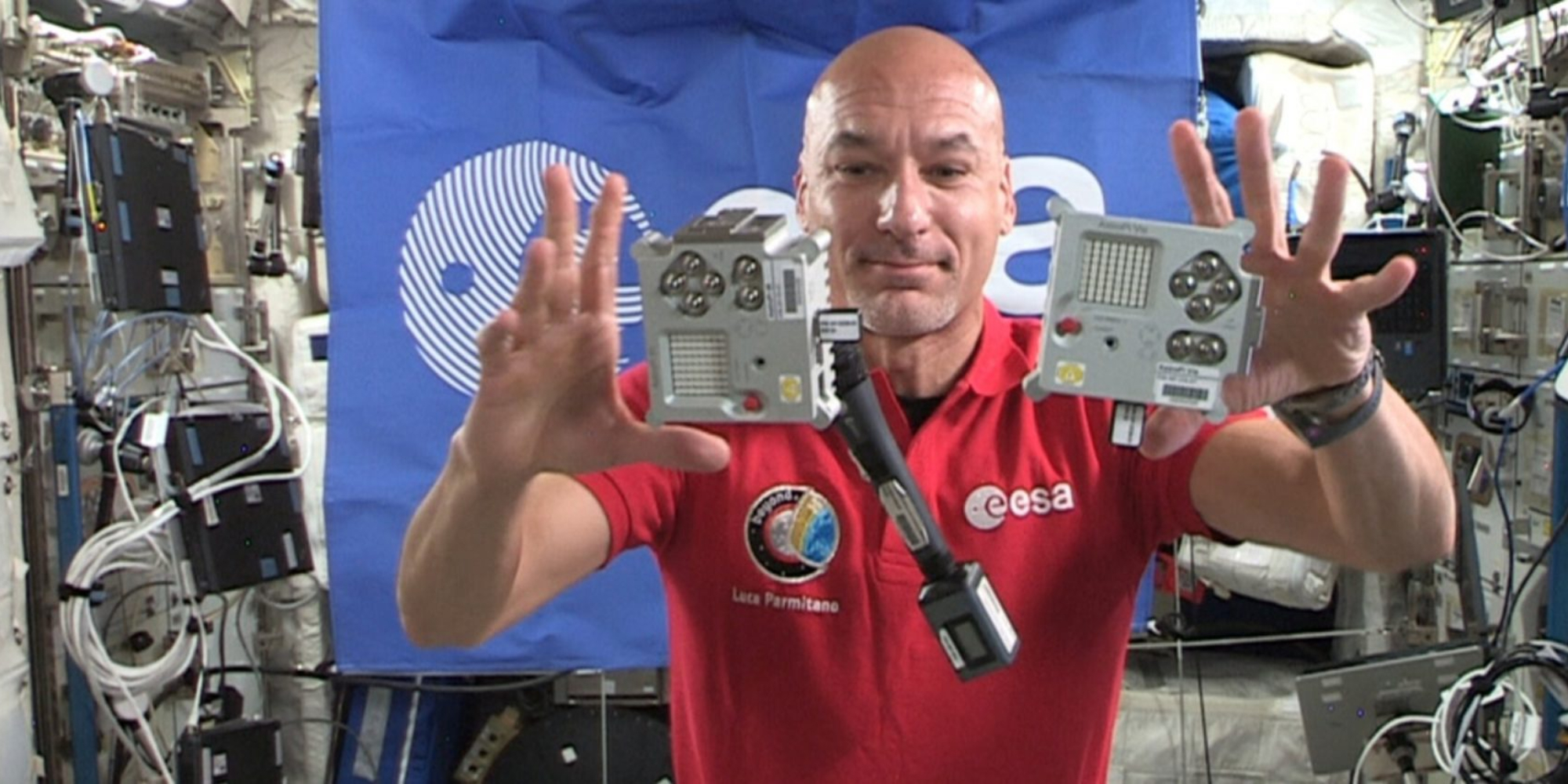 But it sounds to me as if a lot of things are also possible online?
Bettina Anderl: The problem, as I see it, is not so much whether it would be possible, but rather that many people say it's an exceptional situation and we prefer to focus on teaching. That is the main problem.
However, ESERO also offers further training for teachers?
Bettina Anderl: We offer various courses, almost all of them can be done online and are also conducted online. This is of course a good solution at the moment, but networking, which is also an important aspect of further training, is of course lacking. It is the best solution at the moment.
There are also a few things in the pipeline, can you perhaps tell us more about them?
Bettina Anderl: Yes, we definitely want to use the time to put more materials online. At the moment the teachers' training courses are linked to material, but there is much more material, for example from other ESEROs or other sources. At the moment we have very little to offer, but that's what will come. After we have translated and prepared everything, we can offer more, including things that can be done online with students. The translation is because we want to offer all materials at least in German, and some in English at the same time.
The teaching materials are suitable for the Austrian curriculum for the different schools and school types. They are translated into German because the teaching language is German. If you want to do something in English, there are other additional sources.
After working as a teacher for twelve years, I know: If I am looking for something that I could use, it must be easy to use. It has to be practicable and fit the curriculum, only if it is as simple as possible will it be used.
The challenge for us is that the training or the materials should be used by as many teachers as possible. When it comes to talking about astronomy in elementary school, it is true that many teachers have never done any training or course in astronomy. This is a great pity. Surely there are always a few extremely interested people who want to read up privately, have this as a hobby etc. They always find materials, but the most important thing would be that an introduction to astronomy was done once by all elementary school teachers in order to be prepared, for example when the children ask: What exactly is a star? Unfortunately this is not yet the case.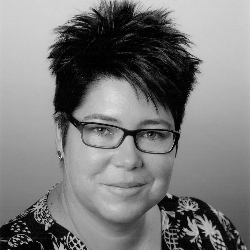 Bettina Anderl has been managing ESERO Austria since this year. Previously, she taught for twelve years at the Gymnasium, HAK and HTL before joining Ars Electronica. She studied astronomy at the University of Vienna and holds a teaching degree in mathematics and physics. Bettina sees ESERO as a new challenge and an opportunity to bring her passion for space into her professional life.