The need to understand how to use digital technologies is emphasised consistently across the globe and educational systems have responded to this by investing in STEM (science, technology, engineering and mathematics). It is an essential skillset for today's younger generations, who have grown up as digital natives and whose lives will only get more entangled with technology as they grow old. Digital technologies shape how we interact with our world, and because of this, digital literacy is a basic prerequisite for informed citizenship engagement in Europe.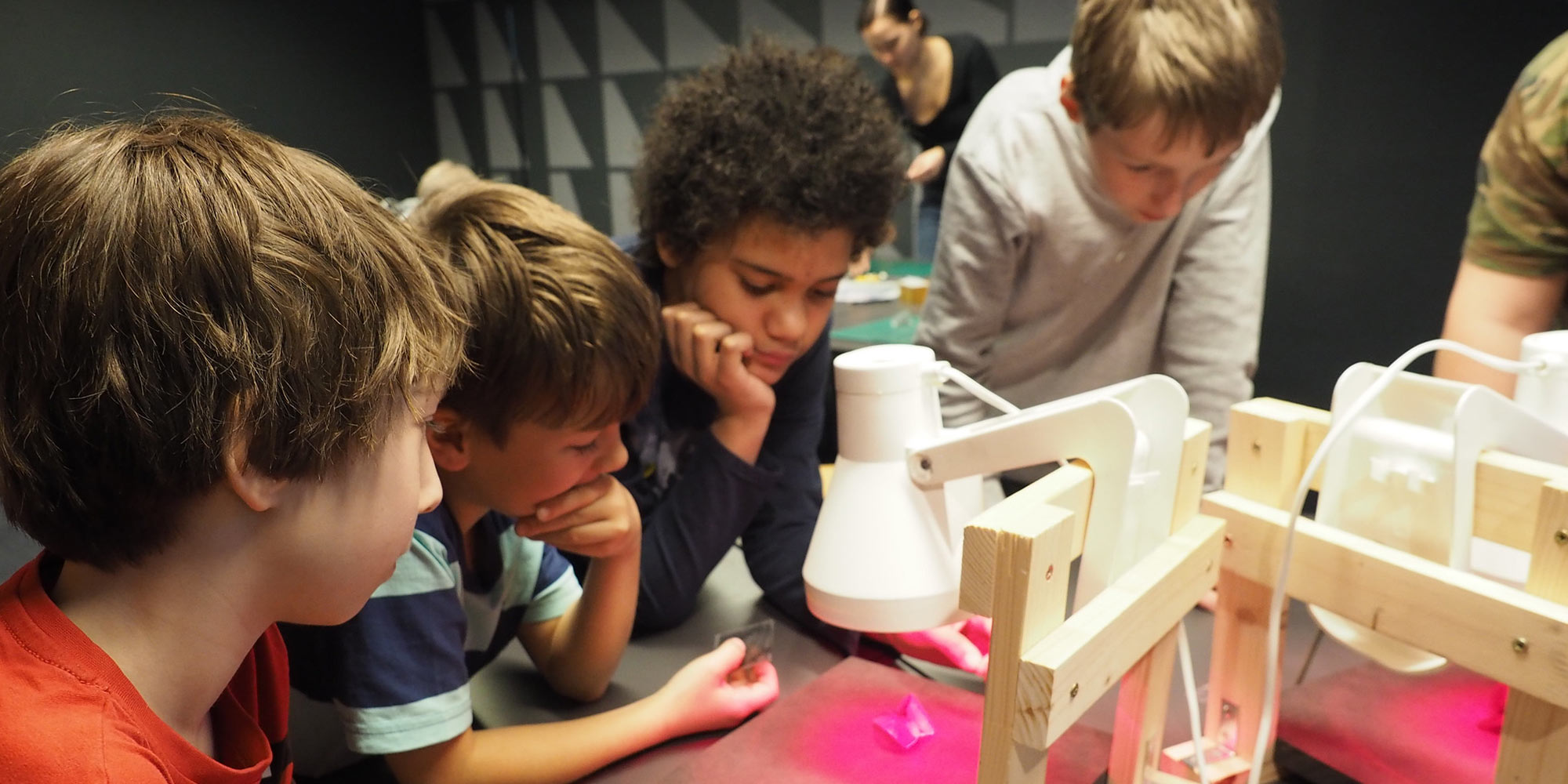 However, in order to shape our future with and through new technologies in a way that benefits us as humans and society, it is not enough to know how to use them – we also need to critically it question and understand their deeper implications on the fabric of society.
For many of the institutions in Ars Electronica's network, art is the missing link in this equation that can help us in honing and developing this more in-depth understanding of the tools and devices that have already become an integral part of our day to day lives. By including art, STEM evolves to STEAM education, and ensures that there is an interdisciplinary switchboard operator actively integrating different approaches to solving the same problems we face today.
Ars Electronica and its partners within the European Platform for Digital Humanism share the conviction that art and artists can be an essential driver and catalyst for innovation, and this certainly encompasses the field of education – both in the sense of traditional learning environments such as schools and universities, as well as ones outsides of classrooms such as the Ars Electronica Center, the Science Gallery network or MEET Digital Culture Center, to name just a few partners operating in this field.
Andrew Newman is a producer at Ars Electronica working on the European projects OSHub.Network, STEAM INC and Creative School. He navigates the field of STEAM daily in the programmes, toolkits and methodologies he is developing, and shares his insights into the potential artistic perspectives and methods have on innovating our approach to schooling and teaching.
What are some of the innovative teaching and learning methodologies and tools that Ars Electronica and other EU project partners have been exploring in their projects?
One of the projects we're working on with our European partners at the European Platform for Digital Humanism is the Erasmus+ knowledge alliance STEAM INC – or STEAM Innovation and curriculum, coordinated by STEAMhouse at Birmingham City University. Together with researchers, academics and lecturers at Birmingham, Trinity College Dublin, Central Saint Martins, Aalto University TU Dresden and the University of Amsterdam we're developing, testing and sharing best practice methods of STEAM education, engagement and policy. The focus of the project is predominantly on higher education, but the methods could be applied to other levels of education and beyond.
One of my favourite methods that demonstrates applied art thinking is from the Art and Science team at Central Saint Martins and is used in their masters degree program. It's called "Matter Method Material", and its uses the "Forced Connections" creative thinking technique.
Forced connections are based on the brain's ability to link two disparate items, such as words, objects, feelings, and ideas, and then use the new language generated by the linkages to think through the problem.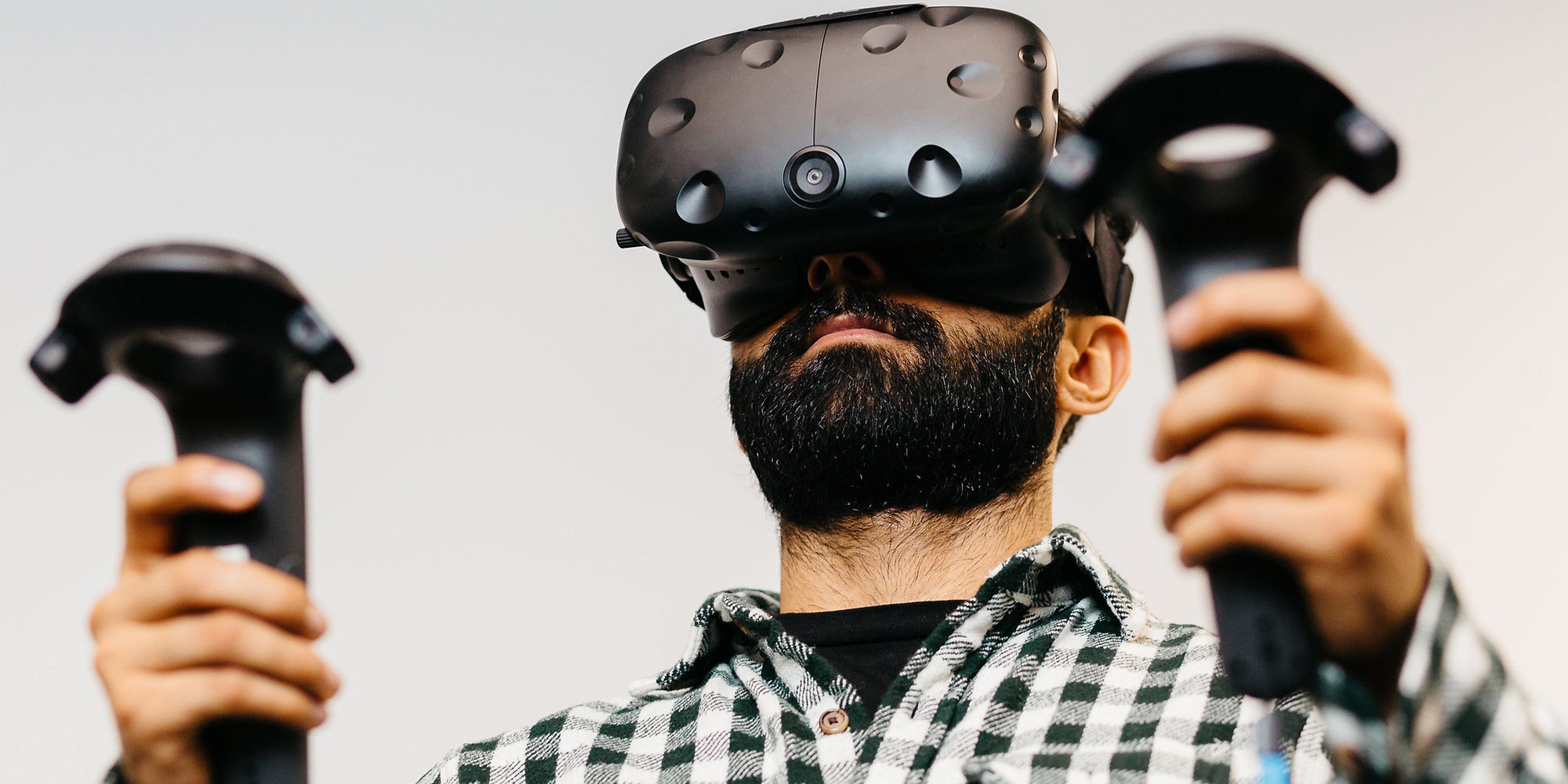 Students participating in this exercise are asked to create three lists: one focusing on subject matter, meaning topics such as AI ethics, blockchain applications, digital humanism or vaccine misinformation; one focusing on methods, meaning e.g. painting, performance, teaching or preaching; and one focusing on materials, such as stone, video, MRI or paper.
An item is then randomly selected from each of the three lists by the roll of a die, to create a unique project brief that each student will follow in the development of experimental approaches in research and practice. In practice, working with the Forced Connections method could potentially lead a student to explore blockchain applications through dance and using stone as a material.
Where do you see the potential in using these kinds of methods for the students themselves?
By encouraging creative thinking through STEAM education, students learn to consider varied perspectives, and learn skills in identifying points of common ground. Such competencies are naturally able to be combined to other applied competencies and can lead to an acceleration in transdisciplinary innovation.
We'll be publishing these methods and a handbook on approaches to STEAM education later this year on the STEAM INC website. So keep an eye out on our European Platform for Digital Humanism blog entries, or sign up to the Ars Electronica newsletter.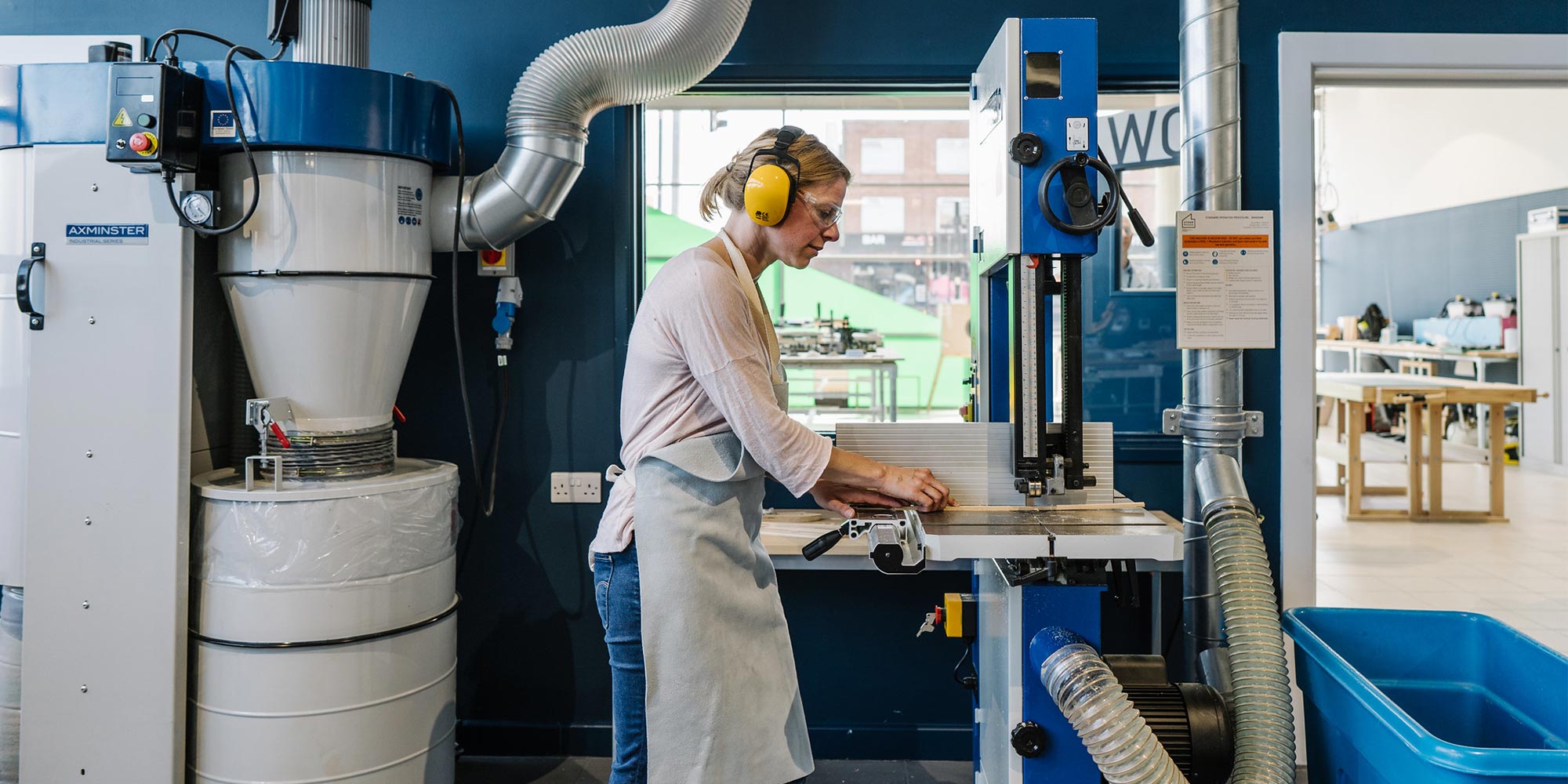 One of humanism's main aspects posits that if you have generated insight, you must use that insight. Agency, and engaging with the world to enact change is key to the education projects within the European Platform for Digital Humanism. create your world is the call to action that Ars Electronica sends to children, teenagers and young adults within the create your world festival, and it also lies at the heart of the European program Open Science Hub.
The Open Science Hub Network (OSHub.Network) consists of a consortium of nine partners across Europe that engages schools and local stakeholders in STEAM (Science, Technology, Engineering, Arts and Mathematics) research and innovation, as a tool for tackling local relevant challenges and contributing to sustainable community development. Coordinated by Leiden University, Onl'fait in Geneva, Plataforma de Ciência Aberta (PCA) of the Municipality of Figueira de Castelo Rodrigo, Impact Hub Siracusa, Science In in Prague, La Casemate in Grenoble, Science Gallery and Trinity College Dublin and SciCo in Athens are exploring and developing methodologies of open schooling.
How exactly is the OSHub.Network aiming to innovate traditional model of teaching in schools?
The OSHub.Network is built on the concept of "open schooling", where schools co-create with other local stakeholders to become agents of community well-being. It is about opening up schools to the community, but also about opening up others in the community to the schools. We're one of the others, and it is our goal to work further towards opening up Ars Electronica to schools, and sharing our expertise and networks of artists with schools and school students. We create and connect with so much knowledge at Ars Electronica, and it is our goal to make it as open and accessible as possible, but that's not enough. What's also important is to listen to what type of knowledge is needed, to listen to what are the real issues that young people in our community are are facing. So in this context, we don't just want to teach, we want to learn.
By listening and learning, OSHubs like Ars Electronica can support schools in identifying specific needs and implementing different phases of Open Schooling, namely through co-developing and implementing research and innovation projects and activities, facilitating continuing professional development programmes for teachers and school leaders, and makingsure to always self-reflect and evaluate what practices work and under what circumstances.
It sounds like the OSHubs are generating a fantastic repository that can aid schools and educational facilities in exploring innovative schooling practices. Will it be possible to access all of the methodologies and toolkits developed within the project?
Yes definitely. We will make everything open accessible, even the furniture designs at different OSHubs. We want to make it easy to start an OSHub, so all our resources, products and solutions developed by the OSHub.Network are fully based on Open Standards, such as open education, open science, open technology, open science, open software, open hardware, open architecture. This is an ongoing process but you can find it now on our website under OSHub Blueprint – but we will also be adding it to existing open online educational repositories.
Can you also tell as more about how you are implementing the principles of open schooling at the create your world OSHub at Ars Electronica?
Within our OSHub we are implementing the create your world tour, that invites artists, experts and peers to develop and run STEAM based workshops in schools. The tour has visisted schools all across Austria. One of the newest workshops within the tour is being led by recent school graduates Sonja Groiss and Anna Kaufmann, who attended the Höhere Graphische Bundes-Lehr- und Versuchsanstalt. Their game Generation Y, a project that has been recognised in the Prix Ars Electronica u19-create your world category, focuses on digital literacy. Within the interactive and creative workshop and while playing Generation Y, the participants get an overview of the implications of technological and societal developments and discuss risks and chances. The two young creatives aim to motivate students to start exploring these topics beyond the workshop, and to get an understanding that they themselves can have an impact on which kind of technologies are established in our daily lives and how we apply them.
Creative School, coordinated by Dédale in Paris is another project that explores possibilities of how the experience and know-how of the cultural sector can be applied in formal and informal educational settings and is dedicated to helping teachers and students to think in a creative and critical way.
Where do you think the impulse to bring in methodologies from the cultural sector stems from?
School curricula is undergoing radical change across Europe. Students are encouraged to think and learn in ways that have not been traditionally dominant, such as creative and critical thinking. Speculation, imagination, exploring alternatives, implementing ideas and taking action all contribute in stimulating creativity for students and teachers, and especially in our context of the European Platform for Digital Humanism, in stimulating the creative and critical use of digital technology.
Many of these creative and critical thinking approaches emerged in previous European projects the Creative Museum and Making Museum, emphasising the wealth of knowledge that the cultural sector has in supporting creative and critical thinking. Creative School expands upon this to work out how we can effectively apply these approaches directly to school education. In the same vein of the Open Science Hub, it aims to open up the educational potential that is present in European museums, maker spaces and other cultural organisations to support teachers, and students, to create their own training materials for their own learning objectives. The Creative School project does this by bringing together several partners with different areas of expertise to develop co-created open education resources and to encourage citizens, students and schools to engage with cultural collections in different ways.
What kind of resources have come out of the Creative School project so far?
We have recently developed an Open Educational Resource called 'Hungry Algorithms' that is targeted towards school-age students to teach them about the ethics of algorithms. It is an educational toolkit that teachers can use to run activities in their classes. We aim to implement aspects of the resource as part of Ars Electronica's create your world festival this year and the resource will be published at the end of the year with all of the other's partners Open Educational Resources.
Beyond traditional learning environments such as schools and universities there has been a huge push in the cultural sector to develop inspiring and engaging spaces for learning, with many of these spaces involving artists and artistic practice in the development of their programmes.
Laura Welzenbach explored the potential and opportunities within developing open, engaging and informal spaces that give children, teenagers and young adults the possibility to explore complex topics through the lens of art and science for two years as Ars Electronica's project manager for SySTEM2020, a large scale research project coordinated by Science Gallery Dublin, and shares her experiences.
System 2020
Over the past three years, SySTEM 2020, a European project funded through Horizon2020, took a deep dive into analysing how and where children and teenagers can learn about science outside the traditional classroom environment. Can you tell us a bit more about the findings of this project?
This ambitious project with 21 partners developed and published a wide range of informal learning tools and research findings. I can highly recommend checking out the SySTEM 2020 ressources to read about equity and inclusion, self-reflection and self-evaluation, learning ecologies and co-design. All our papers are free and publicly available there.
One project that was particularly fun and exciting to work on as a project manager were the learner's perspectives. Youth were invited to document and talk about their learning experiences in their very own videos and interviews. They chose the media they want to use to tell their story; they built their very own narratives and presented their point of view in so many creative ways. It was great to work with youth groups on this process. At Ars Electronica we developed two of these Learners Perspective. The outcome of one was a short film. In the fictional film a girl sends her grandfather to exploring the Ars Electronica Festival through her advice, recommendation and guidance. The second Learning Portfolio project became an Instagram story that recaptures the 2020 festival topics. It is so fantastic to see, what the youth groups made of this opportunity and to check out the documentations from the other partners and their amazing fun interaction with youth is highly recommended.
Another example for working directly with youth in an exciting way is the Zine-Making approach as a self-evaluation method. That was so much fun as well. Oh, and actually so so many more.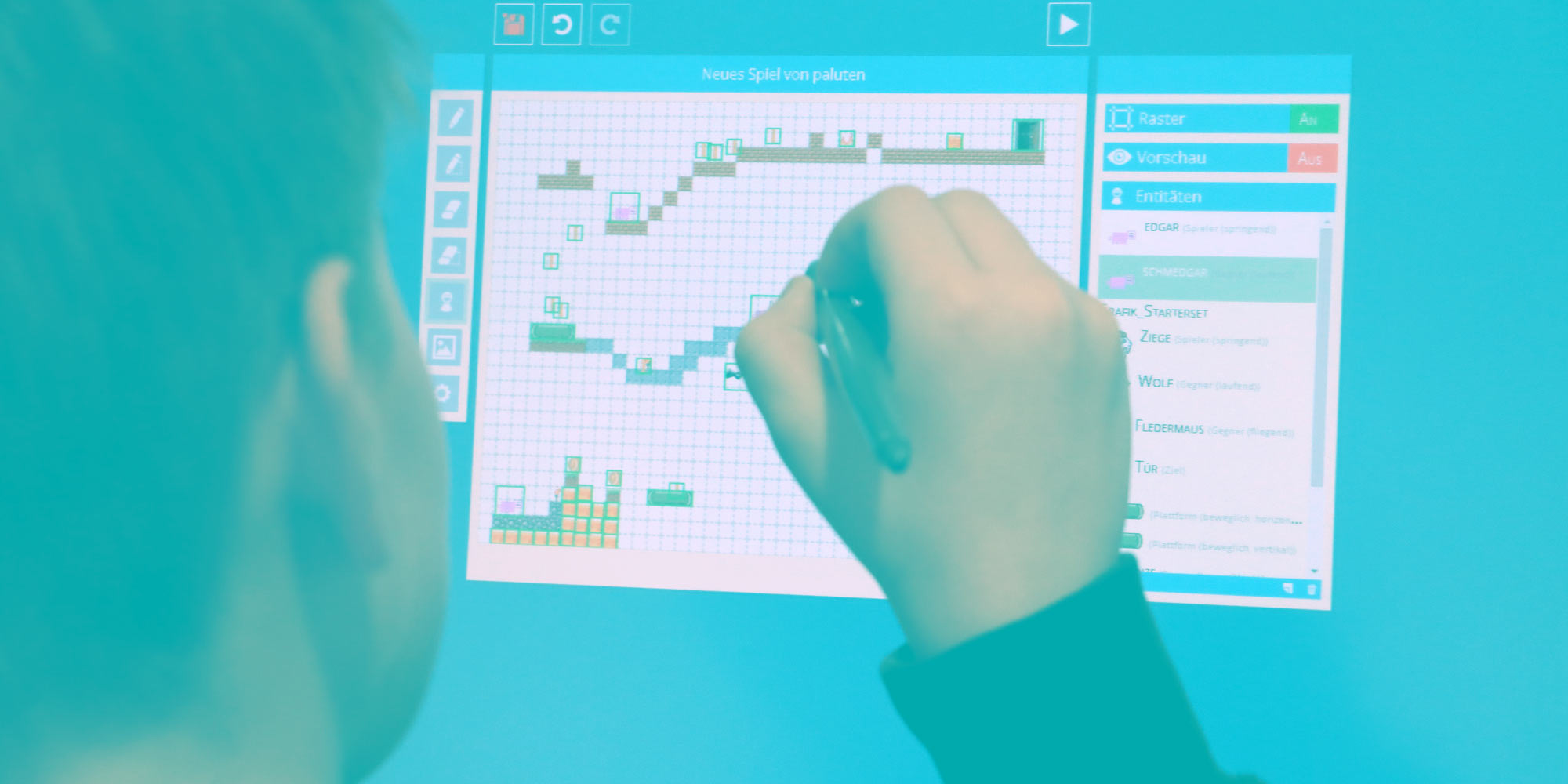 A big part of SySTEM 2020 are the design principles for informal learning environments. How do these manifest in the programmes developed at Ars Electronica, for example in the create your world festival?
I think many Ars Electronica educational programmes pick up and apply the design principles about equitable and inclusive science learning and I could list many examples here of our year-long formats here. As you mentioned in your question, one that could be highlighted are create your world in general and the u19 prix and exhibition in particular at the yearly festival. It is amazing because it is truly co-designed and co-created with youth. Youth can submit to the u19 Prix Ars Electronica, can therefore share their visions about future topics and questions that they think about. They are part of a competition that is more a exploring and experimenting opportunity rather than a competition in a competitive manner. This makes the event inclusive and diverse. The selected artworks by youth are then exhibited at the festival, there is an award ceremony that celebrate the accomplishments, there is exchange with visitors and other winners and youth also learn how to convey their ideas to others with different expertise and mind sets.
SySTEM 2020 created a comprehensive set of methodologies and tools to facilitate science learning in inspiring spaces. Can you share with us how these were put in practice in working with young people?
Together with the research teams in the consortium various evaluation and survey tools were developed and we could combine them with our Ars Electronica programmes and events. Some of these tools required to get the same students back to the Center throughout the project duration to participate in the longitude research and do the same survey again. This situation allowed us to invite youth centres to participate in Ars Electronica workshops for a long period of time. Through the EU support we could offer these workshops for free to a community that we can only serve with funding opportunities like that. So, the amazing thing with SySTEM 2020 was, that we could continue the exchange through a longer period. The youth groups were excited to visit us again and they sometimes even made a day trip out of it. They came back because they enjoyed the playful exchange. It was so rewarding to being able to build this long-term connection to these youth groups.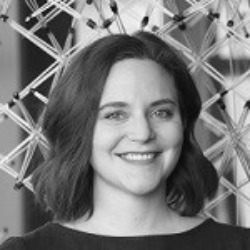 Kristina Maurer is a cultural producer, exhibition developer and curator with a background in Cultural Studies, Media and Art Theory. As current Head of European Projects in Ars Electronica's Festival/Prix/Exhibitions department she produces workshops, events, discursive formats, exhibitions and new hybrid, digital formats together with a network of over 80 European partner institutions. Her research interests focus on the social, political and societal implications of new technologies, the evolution of digital cultures as well as current developments in the fields of artificial intelligence, material studies and biotechnology.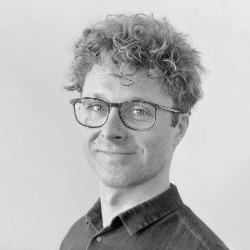 Andrew Newman is a producer for the European Platform for Digital Humanism at Ars Electronica in Linz and is focused on fostering cultures of transdisciplinary innovation. He is responsible for projects aimed at bringing artists and scientists together (STUDIOTOPIA) and creating STEAM learning experiences (Open Science Hub, Creative School and STEAM INC). He co-founded the Research Institute for Arts and Technology in Vienna where he focused on integrating artistic research methodologies into blockchain and open hardware research and development.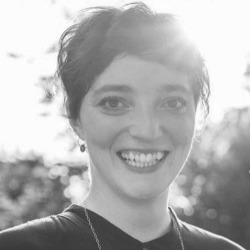 Laura Welzenbach produces and directs projects in art, technology and politics. She is a strategic planner, who makes things happen. She is a future optimist, a true believer in change and a can doer. Her current superpower: so much love for social impact through art. As the Head of Ars Electronica Export Laura creates experiences through connecting art and science. These international collaborations take shape through exhibitions, workshops and art science residencies.