We see it, we feel it and we hear it: our world is changing. And we are changing with it. We see the urgency with which the future of our planet – as we know it – rests on our shoulders. But how to take action and create space to move forward? What do we need to do in order to leave behind the fear and thus the anxious rigidity, in order to confidently and respectfully take the next steps toward a benevolent society and support the healthy functioning of Earth's ecosystems?
LOOPS OF WISDOM, the title of this year's exhibition at the Linz University of Art and Design as part of the Ars Electronica Festival, is not intended to be a solution, but rather a possible guideline for action: a well considered set of inspiring exhibitions, presentations, performances, interventions, workshops and lab settings as well as a discursive platform designed by students and lecturers. That sounds like it fits perfectly into the theme of "A New Digital Deal," and like there's a lot more to the title. So we asked Manuela Naveau, curator of the project and professor of critical data at the Interface Culture Department, a few questions.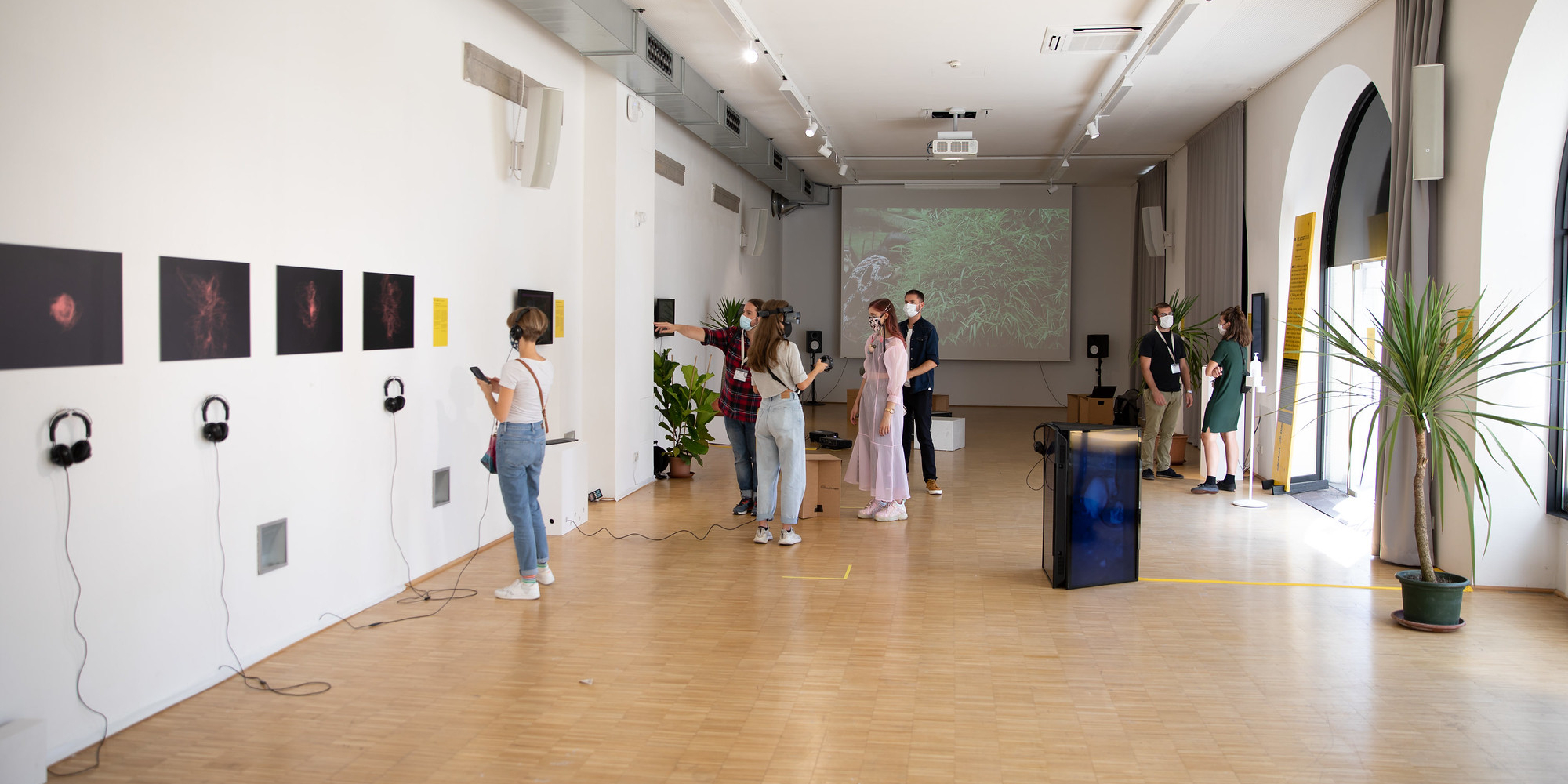 Speaking in organizational terms: Which locations will be featured this year, where is there something to see and to what extent?
Manuela Naveau: I have to say right up front: the Campus of the Linz University for Art and Design for the 2021 Ars Electronica Festival is bigger than ever this time. Christa Sommerer, the director of Interface Cultures and the initiator of this collaboration, recently let us know that the first Interface Cultures exhibition 17 years ago featured exactly eight works of art. Now, in 2021, three artistic works are exhibited as part of the Theme Exhibition for the Ars Electronica Festival at the JKU, but nearly 100 artworks with about 190 participating artists, researchers and performers are shown in the premises of the Linz University for Art and Design at the Hauptplatz. Never before have 10 institutes of the Linz University of Art and Design been involved in the Ars Electronica Festival. The entire ground floor in the bridgehead buildings at Hauptplatz 6 and Hauptplatz 8, as well as the Strafsachengallerie, are exhibition venues that are open daily from 12pm to 8 pm. So is the splace, the university's gallery on Hauptplatz: the splace is home to our partner university, the ZhdK (Zurich University of the Arts), and we are celebrating 20 years of the IAD – Interaction Design Department with them. I am particularly proud of the Academy of Thought (Courtyard Hauptplatz 8). A public courtyard to linger, observe, think, participate, a festival center in the middle of the city with a bar, paper, pens, microphones, speakers, a tree and a stage designed by students of Architecture and Urban Studies. Enrique Tomás has once again put together an ingenious music, dj and sound performance program, alternating with inspiring talks and roundtables. From Wednesday to Saturday (also here) from 12 pm to 8 pm there should be some thinking, creating and dancing. So if you're coming from JKU to the city center, just drop by.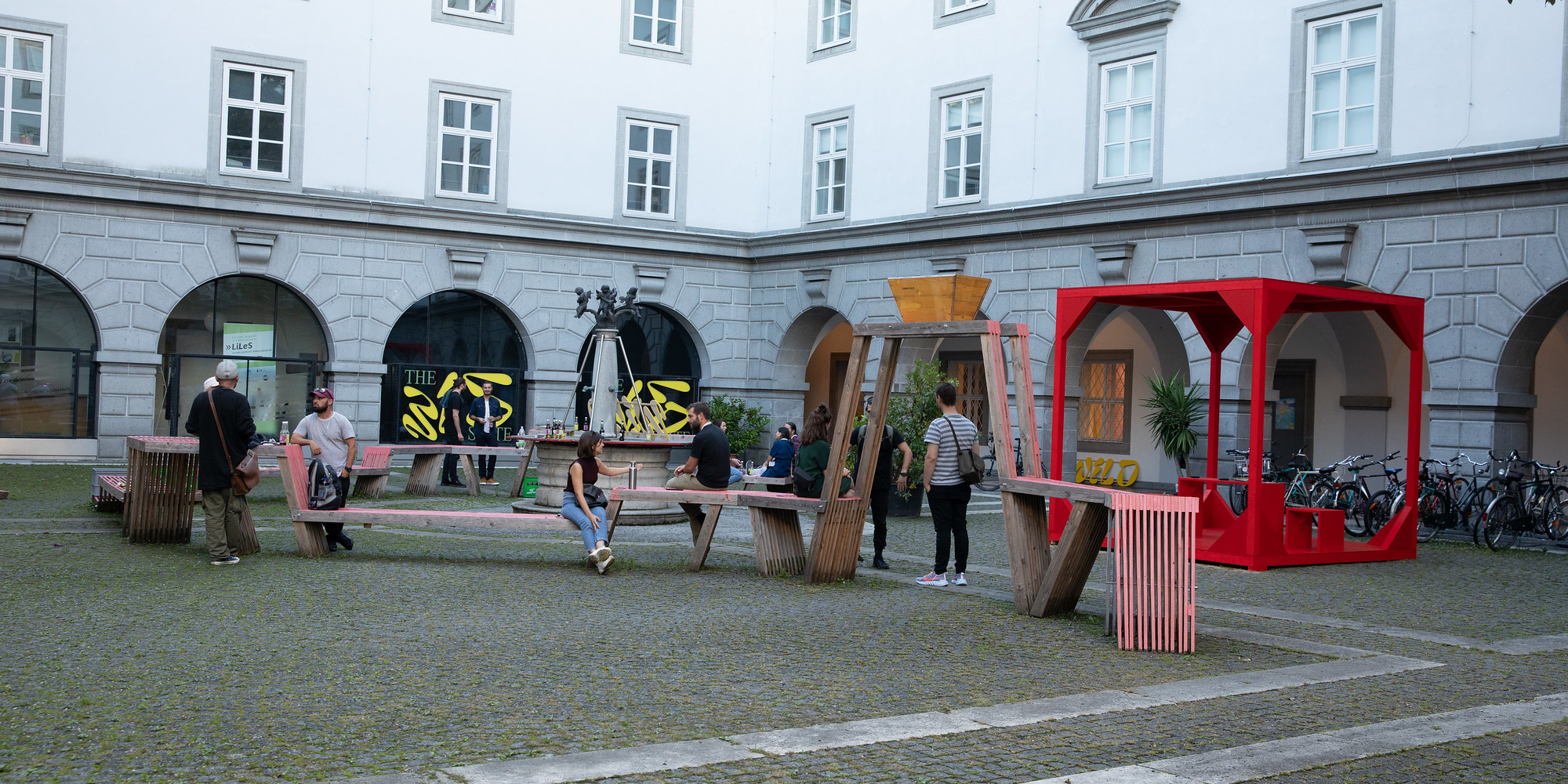 Can you tell us a bit more about the title/theme of this year's exhibition "Loops of Wisdom"?
Manuela Naveau: So, I was inspired by a paper by Geoff Mulgan, a professor of Collective Intelligence at University College London. He talks about "Loops for Wisdom: How to bridge the wisdom gaps in the lives of citizens, governments and societies" and in the course of my lecture on Critical Data I processed his thoughts and came to the conclusion that Loops of Wisdom – given the background and the question of what knowledge means at an art university, how knowledge is generated here and what this has to do with wisdom – also fits wonderfully as the title of this year's contributions to the Ars Electronica Festival. Knowledge in art emerges not only from cognitive processes, but above all from practical action, playful experimentation and the simultaneous challenging of boundaries. And it includes respectful action and behavior towards myself, others and our environment. Therefore, we see Loops of Wisdom as a proposal for action and behavior with many twists and loops, and by no means as an innovation concept. On the contrary, we want to question existing thought patterns and together with my colleagues Julia Nüsslein, Giacomo Piazzi and Sylvia Leitner we have seen that Loops of Wisdom includes exactly these questions about actions and behavior as knowledge implicators.
And given the festival theme of "A New Digital Deal," how do the projects fit in thematically?
Manuela Naveau: The other day in a conversation with my husband, who works at the Ars Electronica Futurelab, we were exploring how a NEW DIGITAL DEAL could be seen as an impetus for a new way of thinking and behaving. Because our world is based on computations and assumptions, on calculations that determine our lives, measure them, standardize them, make them comparable and controllable – whether by ourselves or by others. Always with the actually deeply human goal of generating more knowledge about ourselves and sharing it with others. But something has gone wrong, because calculations alone do not make us wiser. And that brings us to our exhibition LOOPS OF WISDOM. I believe that a NEW DIGITAL DEAL must include the LOOPS OF WISDOM. In an insanely accelerated, since digitalized, and profit-oriented environment, this is only possible if, for example, long-term planning is reintroduced, if profit is valued differently, and if not only automatically generated data is used for evaluation, but a new generation of care systems is created. You have to accept some loops and twists and they are certainly not easy to take and definitely not fast. And perhaps on one or the other occasion, it will become clear that some paths should not be taken, or should rather be taken again, or in a different way, …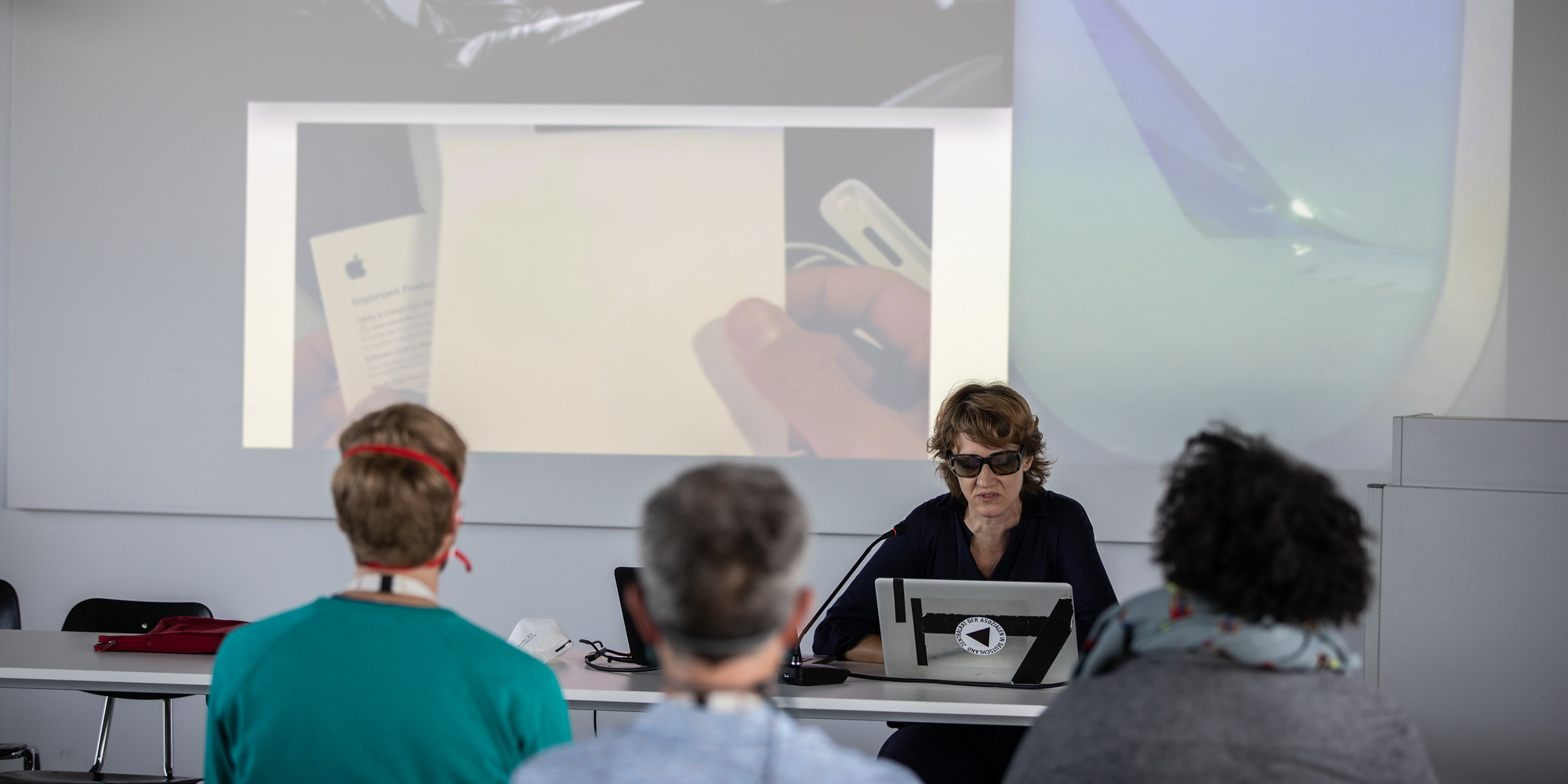 What are the highlights of this year's exhibition for you personally, why should you not miss it as a visitor?
Manuela Naveau: Now this is going to be difficult and you know I would love to have a work mentioned from each institute now, but I probably can't, can I?
That will be difficult, but maybe you can still tease us some exciting projects?
Manuela Naveau: Ok, so you definitely have to visit the exhibition at Hauptplatz 8. "Interface Cult" explores the question of the importance of crafts and rituals in our culture and how a diversity of cultures and traditions disappear in the hegemonic digital filters. An example for this and a special work for me is "The CNC Punch Needle Machine MK-1" by Hess Jeon and Seo Son. Normally, machines embroider textiles in no time. But not this machine, because very slowly the needle seeks its way through the textile stretched on a frame. The needle's breaking through the textile canvas becomes not only audible, but even palpable. Each individual stitch takes on its own importance, and the content of the embroidered information fades into the background for the purpose of embroidery, giving excessive importance to the process of embroidering – of setting a loom. Moreover, the work comes with a construction manual and information is shared open source and in the spirit of textile traditions.
At Hauptplatz 6, the visitor can expect those exhibition contributions that can be paraphrased above all with forms of metamorphosis. The changeability and transformability in our world, even adaptation, but also hacking, infiltration and dissolution are metaphorically represented. In the work "Tape Walk" by Susanne Hinterberger, a magnetic tape is taken out of its cassette and attached to the wall. To read the sound information, a Walkman was hacked to uncover its reader. The magnetic tape contains a self-composed track with sounds from a person's daily life. The hacked Walkman allows the user to touch the surface and listen directly. A metamorphosis of the listening experience is created, where the "work" of playing takes place manually.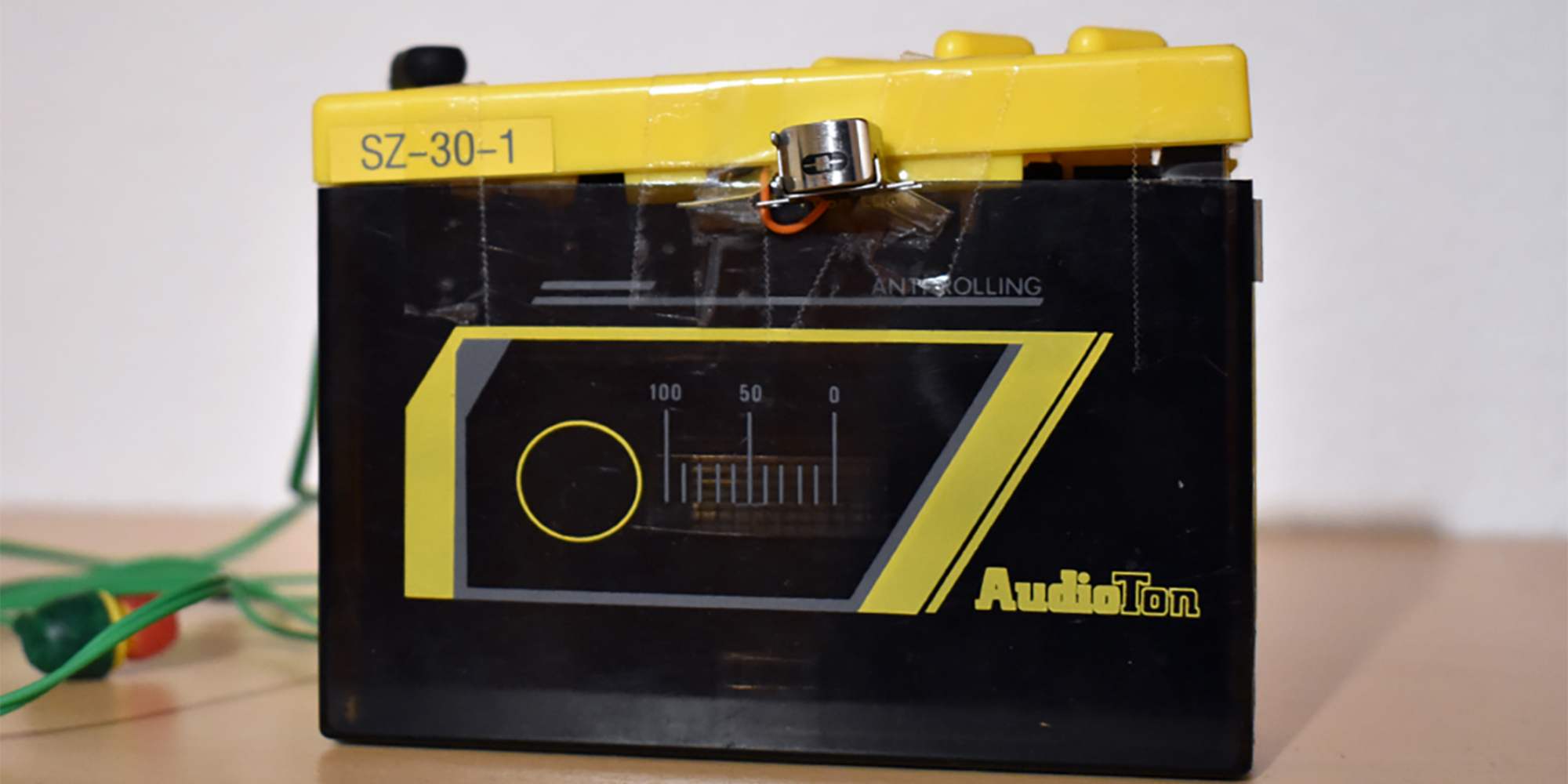 But I'm also looking forward to Joachim Iseni's work "Looking for the Good". Eye tracking, normally used for product placements, will interactively control the course of a video. Behavioral patterns are turned upside down and movements (in this case eye movements) have to be controlled in a new way and consciously used.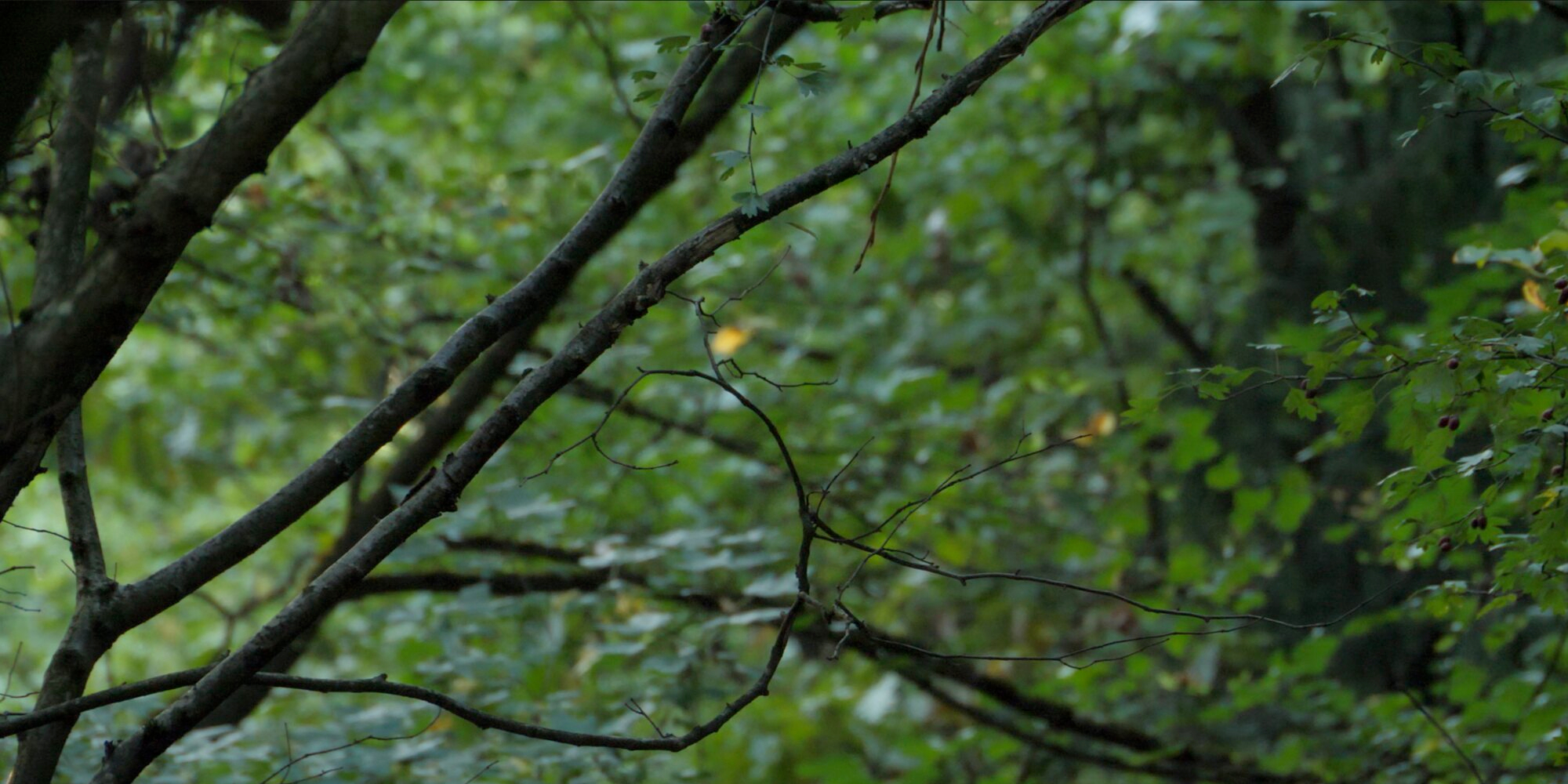 Other artworks play with the theme of visualization: In the case of Daniel Fischer's "watermap," it only rains when a correspondingly large number of water drops fall to the ground somewhere in the world. For it is precisely then that water drops hit a world of sand, until it all dries up again and only traces of the water drops remain recognizable. Bettina Mörz, on the other hand, dealt with the "diversity of sunlight" and investigated how the diversity of sunlight can be represented temporally and geographically.
And from our partners at ZhdK I am already excited about the "Taste Lab" by Erika Marthins, Stella Speziali and Juan Garc. An experimental setup as a multi-sensory experiment with taste, sound and touch. This experiment uses VR as a medium to trick our brains and senses while tasting and eating.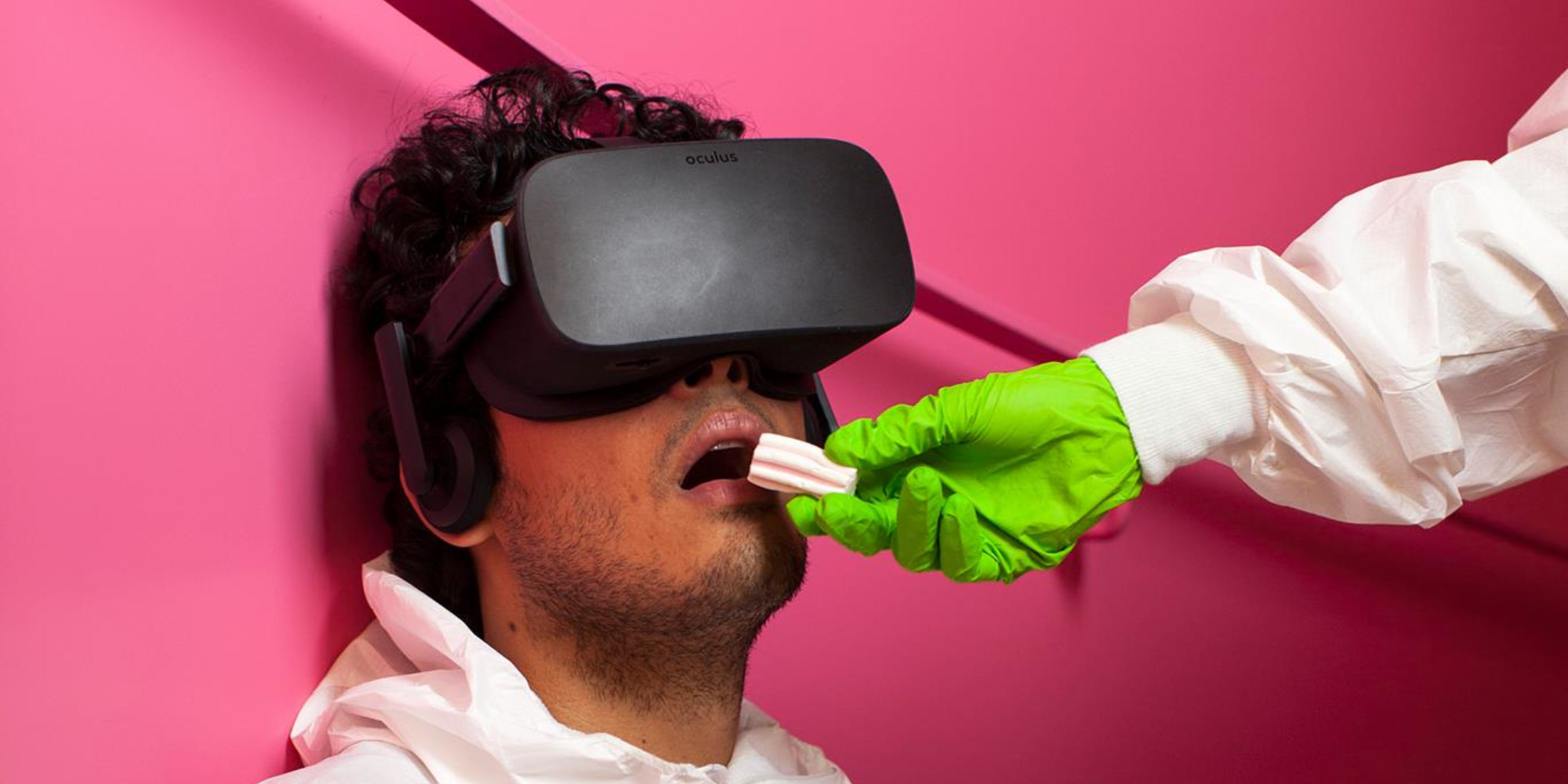 However, so many of the other works sound very exciting as well and I'm looking forward to not only being able to see the documentaries on them, but to finally encounter the works along with the artists behind them in our exhibition areas.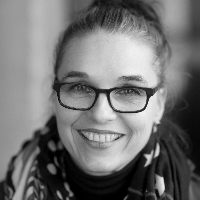 Manuela Naveau, PhD., is an Austrian artist, researcher and as a curator of Ars Electronica Linz she developed together with the artistic director Gerfried Stocker Ars Electronica Export. She is a professor at University of Art and Design Linz and was teaching at the Paris Lodron University in Salzburg and the Danube University Krems. Her research investigates working with networks, platforms and data in the epistemological context of an artistic-scientific research practice and at the interface of art, technology and society. Her book "Crowd and Art – Kunst und Partizipation im Internet" (Crowd and Art – Art and Participation in the Internet) has been published in 2017 in transcript Verlag, Germany. The book is based on her dissertation, for which she received the Award of Excellence from the Austrian Ministry of Science, Research and Economy in 2016. Credit: Anette Friedl
www.manuelanaveau.at – www.crowdandart.at