It's been a year since the Ars Electronica Home Delivery series Pianographique was launched as a musical and visual response to a pandemic whose far-reaching consequences we were just beginning to imagine at the time. A year later, many lives have been lost and livelihoods threatened, but with the vaccine comes a return of hope. To mark such a complex situation, Pianographique in May 2021 commemorates the victims of the pandemic. Maki Namekawa and Dennis Russell Davies perform Maurice Ravel's suite Ma mère l'Oye, as well as three organ preludes by Johann Sebastian Bach, arranged by György Kurtag. Visuals by Cori O'Lan.
Each name matters
A commemoration of the liberation of the former Mauthausen concentration camp by the US Army follows. A video projection on the camp walls will commemorate the names of the 90,000 people killed in the former Mauthausen concentration camp known to date. The 120-meter-long outer wall becomes a digital projection surface on which letters group and form in waves, depicting the names. The action can also be seen via livestream in cooperation with Ars Electronica Home Delivery and is accompanied by a social media action under the hashtag of the same name #eachnamematters, in which people are called upon to share their thoughts and impressions. The video projection was created in collaboration with Ars Electronica Linz and with the support of the Austrian Federal Ministry of the Interior.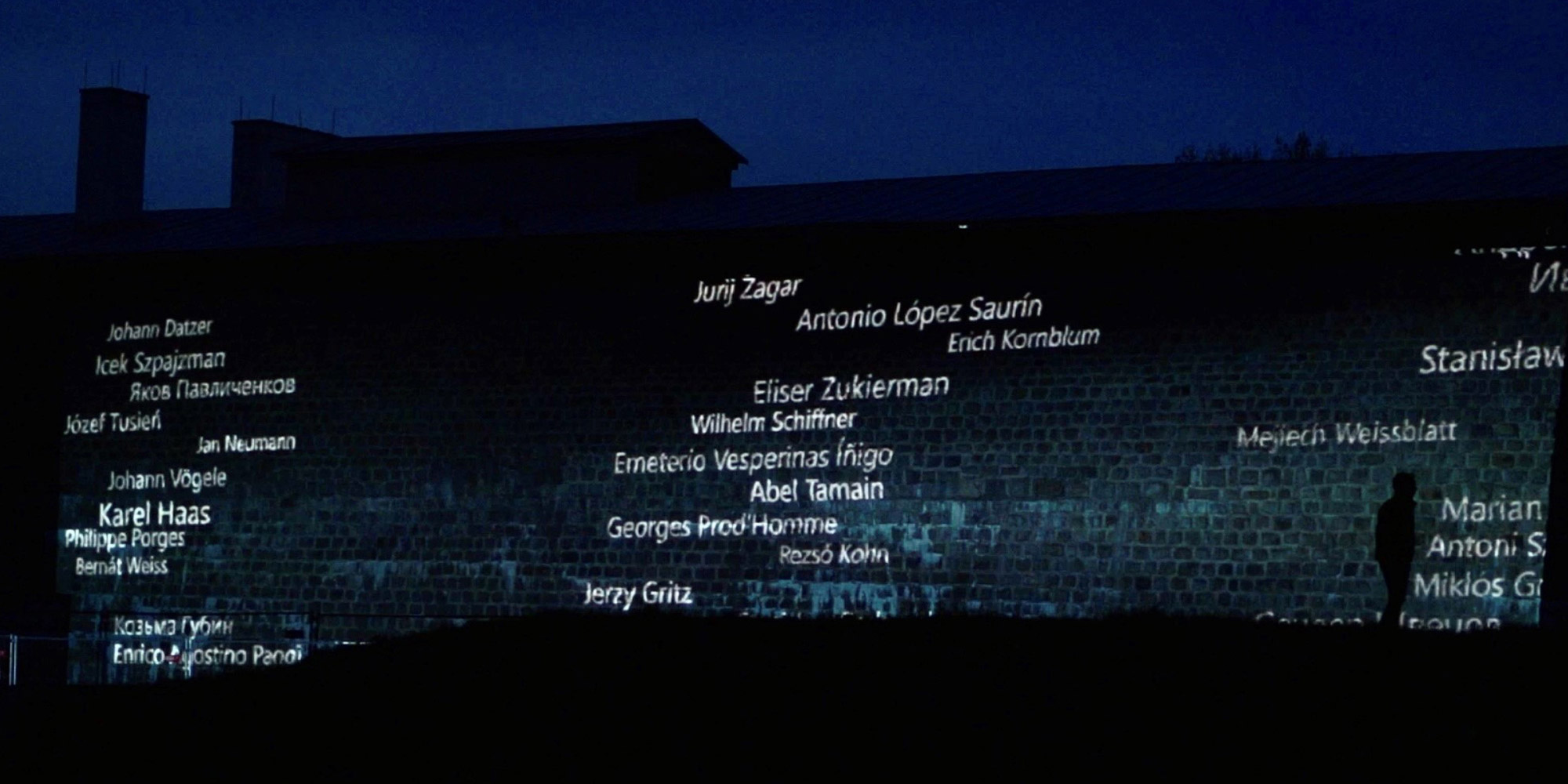 Network Europe
The European Platform for Digital Humanism focuses on digitization and its impact on people. In this context, it is not understood as a purely technological development, but above all as a social development in which it is important to consider as many disciplines and perspectives as possible in order to arrive at an overall picture. Only in this way will it be possible to master the challenges of the future.
Another cooperation leads us to the CCI Lab, which presents projects and workshops that demonstrate the potential of combining artistic and industrial know-how and express the progressive networking of forms of knowledge. Artist Christiane Wittig, for example, creates a "laboratory of the senses" and talks about her so-called "sense objects" that, in combination with machines, can evoke new perceptions.
Since 2018, selected media artworks by Chilean artists have been an integral part of the Ars Electronica Festival. Since 2020, Chilean institutions have also been represented with "Ars Electronica Gardens," i.e. events for the public on site in Chile. Numerous projects are submitted to the annual call – on the Ars Electronica Blog, we present who will be participating in the 2021 festival.
Inside Futurelab: The Anniversary Series
The second episode from the Anniversary series – Poetic Systems – seeks and finds poetic moments in our natural and man-made environments. On the basis of various projects with different partners such as SAP, Vienna Airport or the Linz Brucknerhaus, Stefan Mittlböck-Jungwirth-Fohringer, artist and key researcher in the Ars Electronica Futurelab, shows ways of a meaningful and aesthetic blending of technology, information and art.
Another longtime Ars Electronica Futurelab collaborator is Florian Berger, Lead Developer and Artist. On the blog, he talks about virtual realities, immersive perceptual illusions and the code behind it all.
Linz walking tour with Spot
With Spot, a four-legged robot from Boston Dynamics, on a leash, Meinhard Lukas, Rector of Johannes Kepler University Linz, set out on a walk from the Kepler Salon across the Hauptplatz to the Ars Electronica Center, where he was greeted by Gerfried Stocker. This action, which is intended to initiate a discourse about a positive, human-centered future of technology, was inspired by Günter Brus' famous "Vienna Walk" from 1965.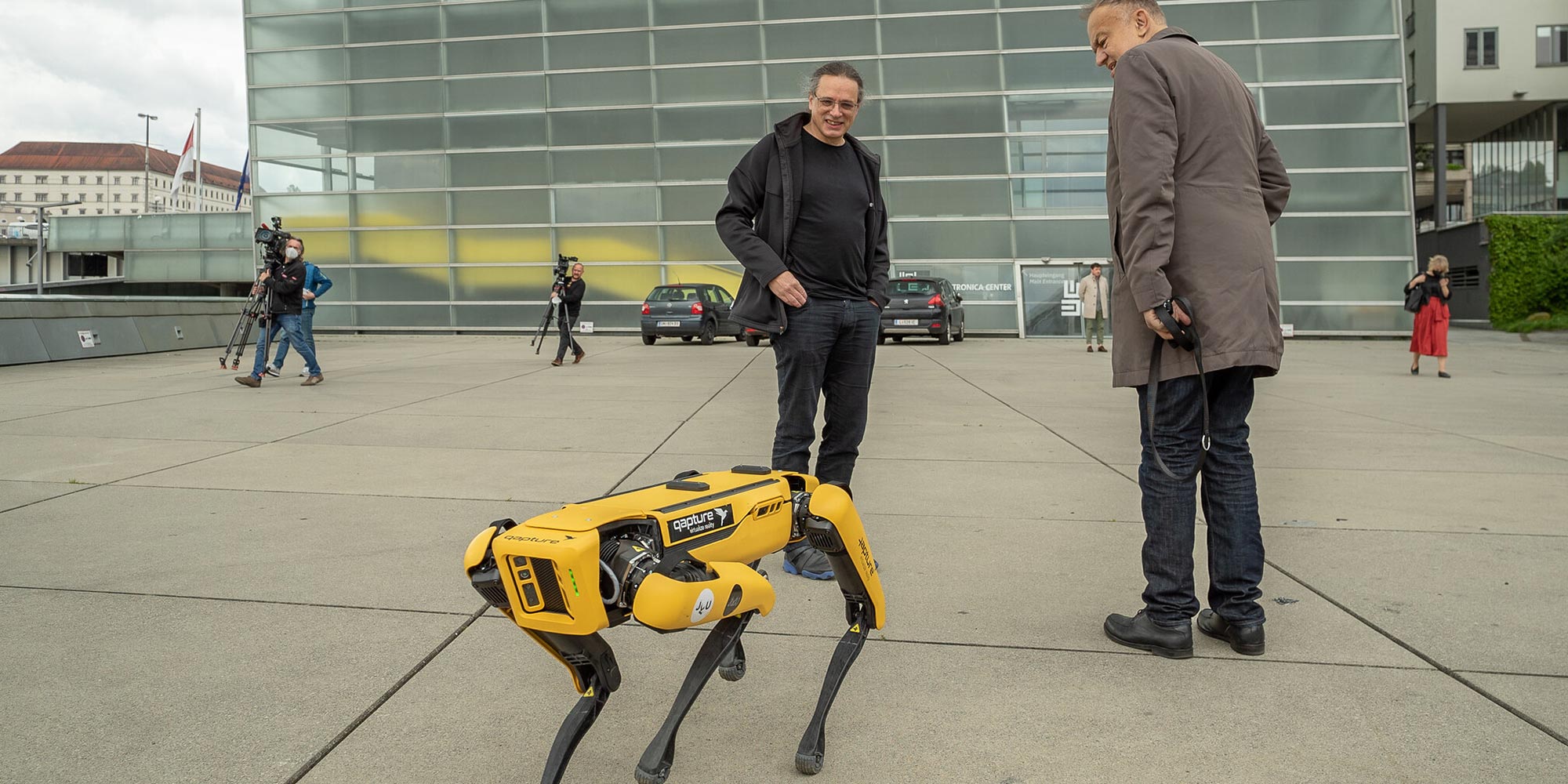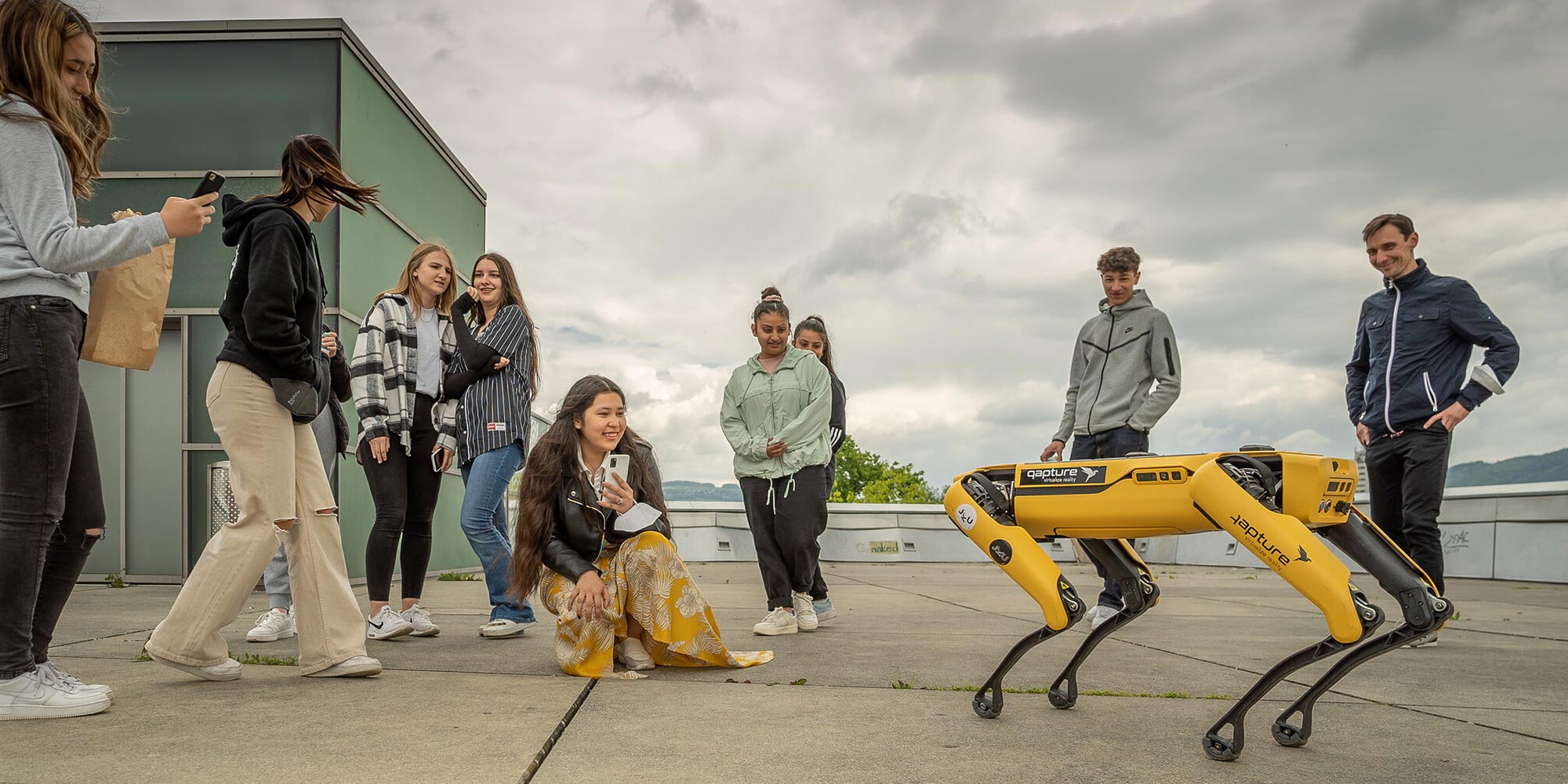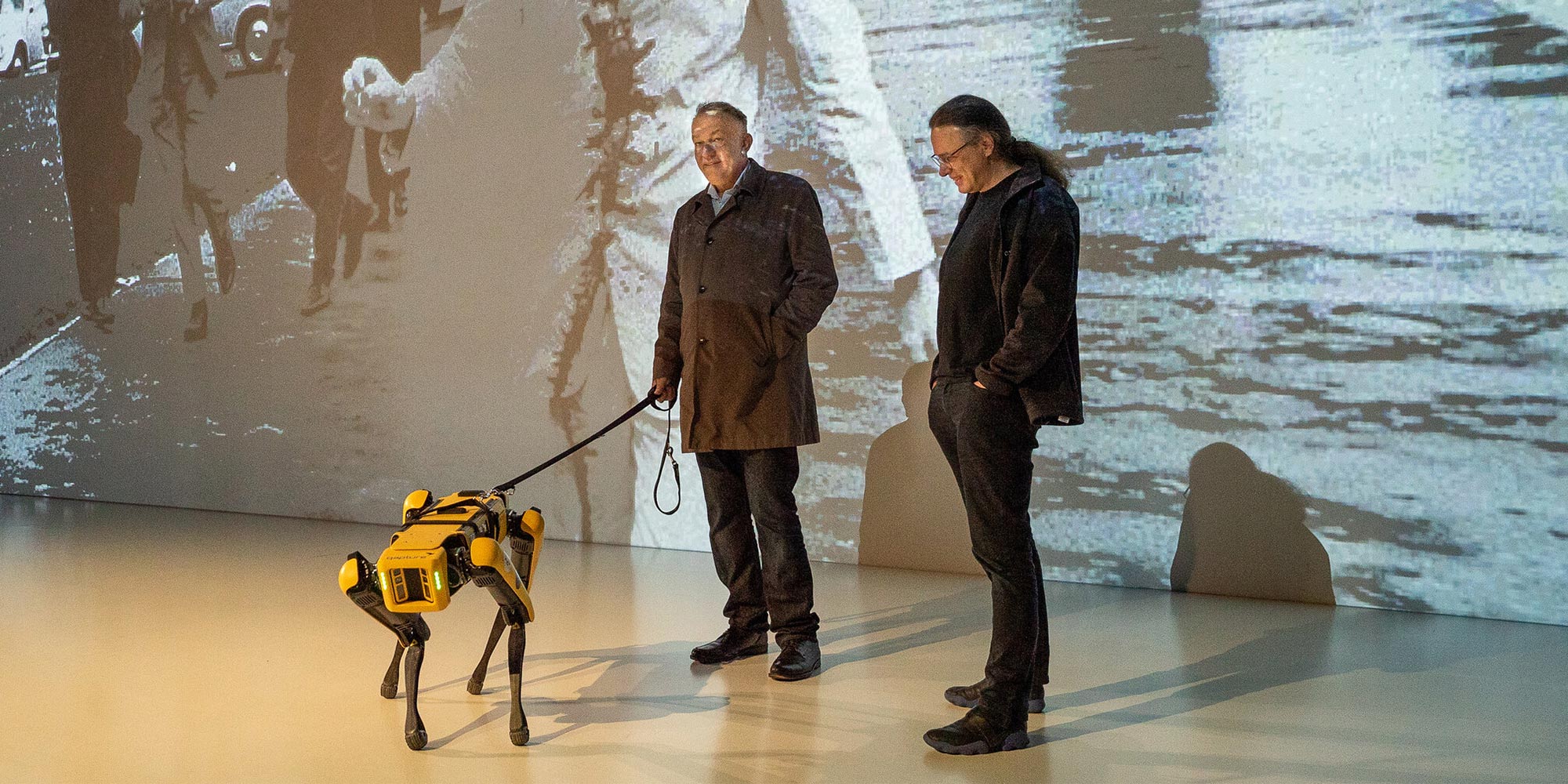 Ars Electronica, the reliable knowledge delivery service
The Deep Space LIVE runs under the title "untamed", because that is the first playing instruction in "Wem gehört der Mensch…?" by Austrian composer Werner Pirchner. Landscape composer could be Peteris Vasks, who refers in his works to the poetry and landscapes of his Baltic homeland. The trio verve, consisting of Suyang Kim on piano, Bernhard Metz on violin and Manuel Von Der Nahmer on violoncello, will perform. The visuals are provided by MONOCOLOR alias Marian Essl.
If you want to devote yourself less to musical soundscapes and more to extracting interesting facts from cosmic constellations, the Deep Space LIVE "Constellations in the Light of Science: Pisces" is just right for you. Dietmar Hager presents optical tidbits, galaxy clusters and dispels long believed myths.
The Workshop "Im Moos viel los!" takes place on the occasion of Biodiversity Day and invites elementary school children to virtually slip into the role of researchers. We tell you more about it on the Ars Electronica Blog.
Deep Space LIVE powered by Linz AG
What happens next, you can find out in our 2021 Year in Review playlist!