by Hans Christian Merten
Worlds between planets — a balance between present mental health and future experiments.
It is the variety of challenges that many of us just can't sort or manage. From responsibility as individual end users to collective coping strategies, we regularly have to reassess and re-evaluate situations. Continuous accessibility on social media and increasingly impatient forms of communication push us to the limits of our resilience. This causes stress in a new form. People of different generations react completely differently to this kind of stress in everyday life — sometimes simply due to being overwhelmed by the new digital communication, sometimes due to the complex new social and technical challenges, for which there is still very little experience to fall back on.
So what future experiments can we do, and what do we even want to do in this mood? How are we supposed to think about new ideas and projects while under acute ongoing stress?
The create your world festival invites us to develop these new ideas again, step by step, together with other creative people. Not to think exclusively about the future a hundred years from now, but as a first step "only" about tomorrow. And then the day after tomorrow. This could provide us with the peace of mind that ultimately brings us the necessary farsightedness.
Personal responsibility with regard to digitization has also reached a new level — a clear path must finally be established, especially in the educational landscape, on how to navigate this confusing labyrinth. Otherwise, the personal responsibility we aspire to will quickly turn into a feeling of loneliness and fear.
The red thread
The prevailing disorientation is already reflected in many areas: in social interaction, which may have changed completely as a result of the pandemic, in the use of digital technologies. Everyday habits had to be constantly questioned, but at the same time, nowhere did we want to lose speed and progress. Have we lost the thread here?
This year's create your world festival brings a colorful mix of projects from very different subject areas. New projects will be presented, well-known projects will be rediscovered and in the entire festival area, research, experimentation and discussion will finally be allowed on site again. This sense of community has been missing, especially in the last two years, and this year we want to create it again — at our own subjective pace, of course.
The winning projects in this year's Prix Ars Electronica in the u19—create your world category speak a clear language: we have to work on our own mental health, we have to make sure we are doing well now more than ever before. Because only then can we, as a collective, also be stronger together in overcoming this diverse set of challenges.
I want to see how you see
Julia Hametner (AT), Anamaria Zupancic (AT), Anna Hametner (AT), Lena Holzer (AT), Nicole Höflinger (AT), Stefanie Dürnberger (AT), Tobias Huber (AT)
What makes us equal? What makes us different? The personal documentary film done by six friends addresses the category of disability and sheds light on the concepts of ableism, normalcy, able-bodiedness, stigma and social in/exclusion. The film focuses on its own protagonists' perceptions and interpersonal relations and criticizes the issues of inclusion in the primary labor market.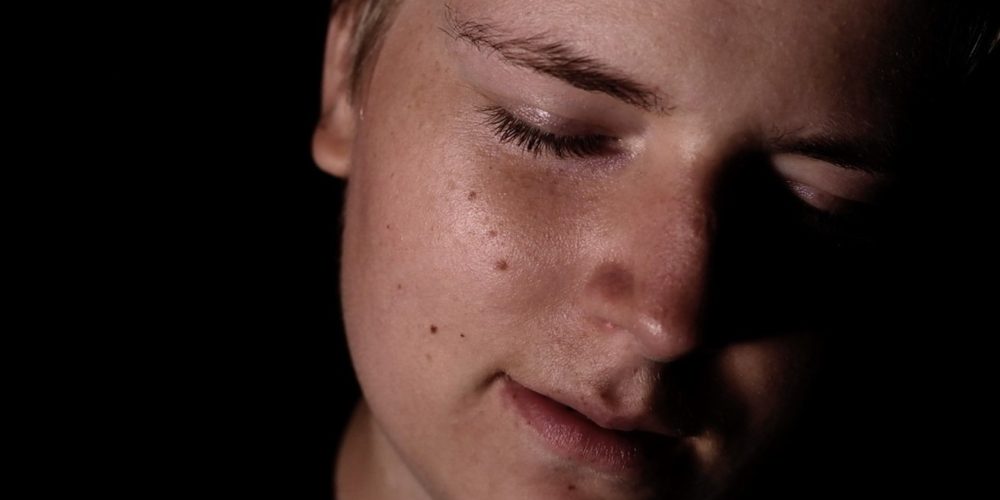 CoderDojo
CoderDojo Linz (AT)
The CoderDojo Linz is a free, volunteer-led club for children and teenagers between the ages of 8 to 17 who are interested in diving deeper into the world of technology. Supported by a team of mentors, who themselves work in coding, kids and young people can program their first computer games or even try their hand at creating a website. As the concept of a dojo is all about learning, no previous experience is necessary, and the project's complexity can be adapted to the children's previous knowledge. For those more interested in electronics, the *CoderDojo* team also offers the option to realize small electronic projects with a soldering iron.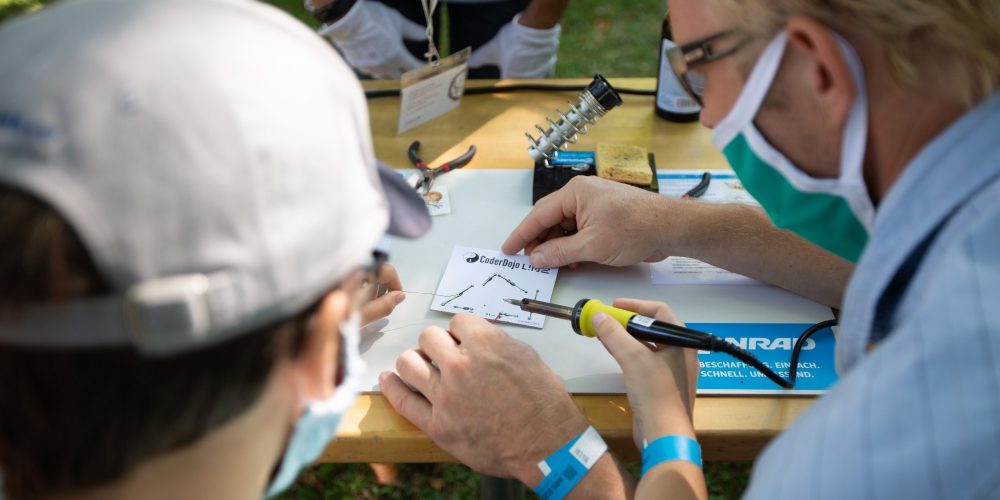 Ableton Open Lab
Ableton (DE), Instruments of Things (DE)
In this experimental open lab, festival visitors can discover and expand their skills in music programming. Ableton's flagship music production software Live 11 is exhibited together with Instrument of Things motion sensor wearable SOMI-1, offering visitors the opportunity to intuitively turn body movements into sound.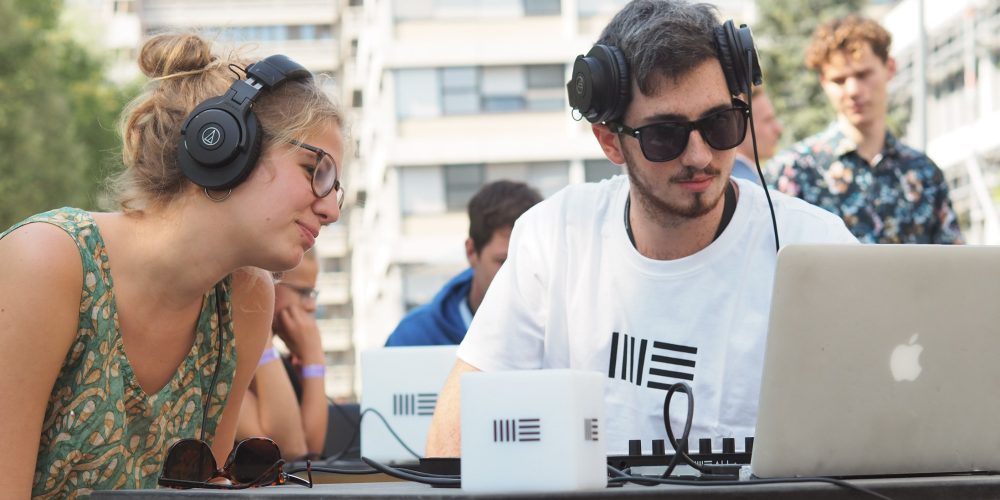 EXIT-sozial
EXIT-sozial (AT)
At this year's festival the association EXIT-sozial will offer psychosocial counseling — as two years of pandemic, looming climatic dystopias and ever new challenges make it more important than ever to prioritize mental health. Visitors are warmly invited to drop by for a cup of coffee and a nice conversation, take part in a guided tour accompanied by the EXIT-sozial team, make a follow-up appointment, or if desired, directly take advantage of a counseling session in the designated counseling bus BOJE.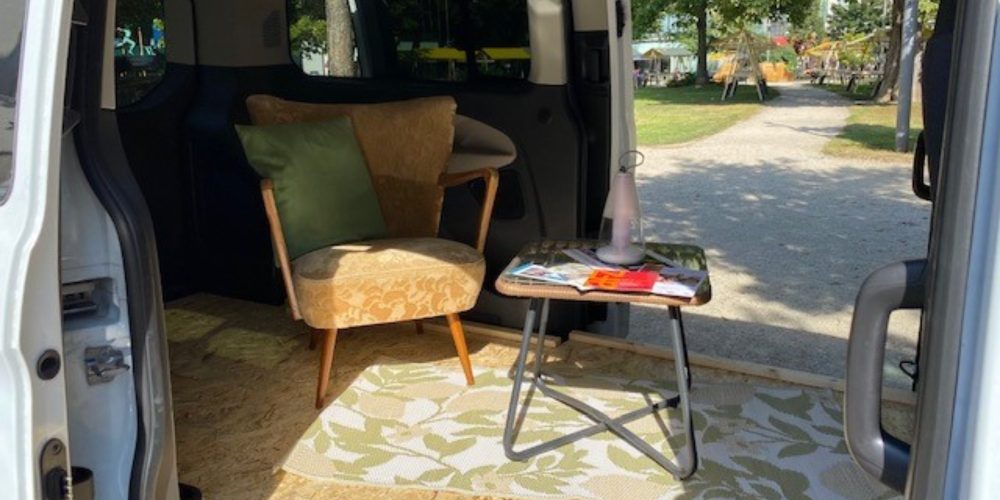 For more info on the create your world- Festival 2022, visit our festival website from mid-August.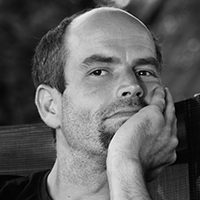 Hans Christian Merten has headed Ars Electronica's u19 – CREATE YOUR WORLD division since 2013. He studied audio technology & design in Vienna and completed various programs at Bruckner University in Linz. From 2002 to 2010, he taught at the Upper Austria University of Applied Sciences' Hagenberg Campus (media technology & design) and at the High School for Communication and Media in Freistadt. 2010-13, he served as artistic director of the multiple-prizewinning festival "kult – das neue Mühlfestival" in Freistadt. Since 2005, he's been a freelance artist and director of the Music for Film & Media project studio in Gutau, Upper Austria.