by Katja Schechnter
The Institute of Digital Sciences Austria (IDSA) was founded by the Austrian Government in July 2022. Its research and teaching are dedicated to all dimensions of digitalization and its transformative effects on science, art, society, and the economy. The university is built on interdisciplinarity and inter-university cooperation and will be located in Linz, Upper Austria. It aims to attract faculty and students who are interested in the interaction of technical studies, natural sciences, economics, law, social sciences, humanities, cultural studies, and artistic disciplines.
As a part of the founding process the Founding Convent, consisting of nine members, who were appointed by the Austrian Federal Minister of Education, Science and Research, established the IDSA x Ars Electronica FOUNDING LAB, which is is a collaborative project between the new university and Ars Electronica. It aims to identify, develop, and present new areas, approaches, and formats that address the challenges of digital transformation. The FOUNDING LAB is inspired and builds upon previous initiatives by Ars Electronica, such as the Future Innovators Summit, the Festival University, the Transformation Lounge, and the Ars Electronica Futurelab Academy, and will incorporate Art Thinking from the very beginning. Thus, by transcending traditional disciplinary boundaries, the FOUNDING LAB confronts the complex and contradictory realities of our time, nurturing the skills required to navigate an increasingly digitized world. Experts, leading thinkers, scientists, and innovators from all disciplines convene to explore and define new pathways toward transformative digital change. The Ars Electronica Festival serves as a public platform to showcase initial ideas and outcomes of the FOUNDING LAB Summer School and Forum. positions are then further explored within a 6-Chapter seminar series during the FOUNDING LAB Fall Term, which will focus on the facts, figures, and futures related to infrastructure, code, machines, the virtual worlds, and media and governance systems that are the founding blocks of digital transformation.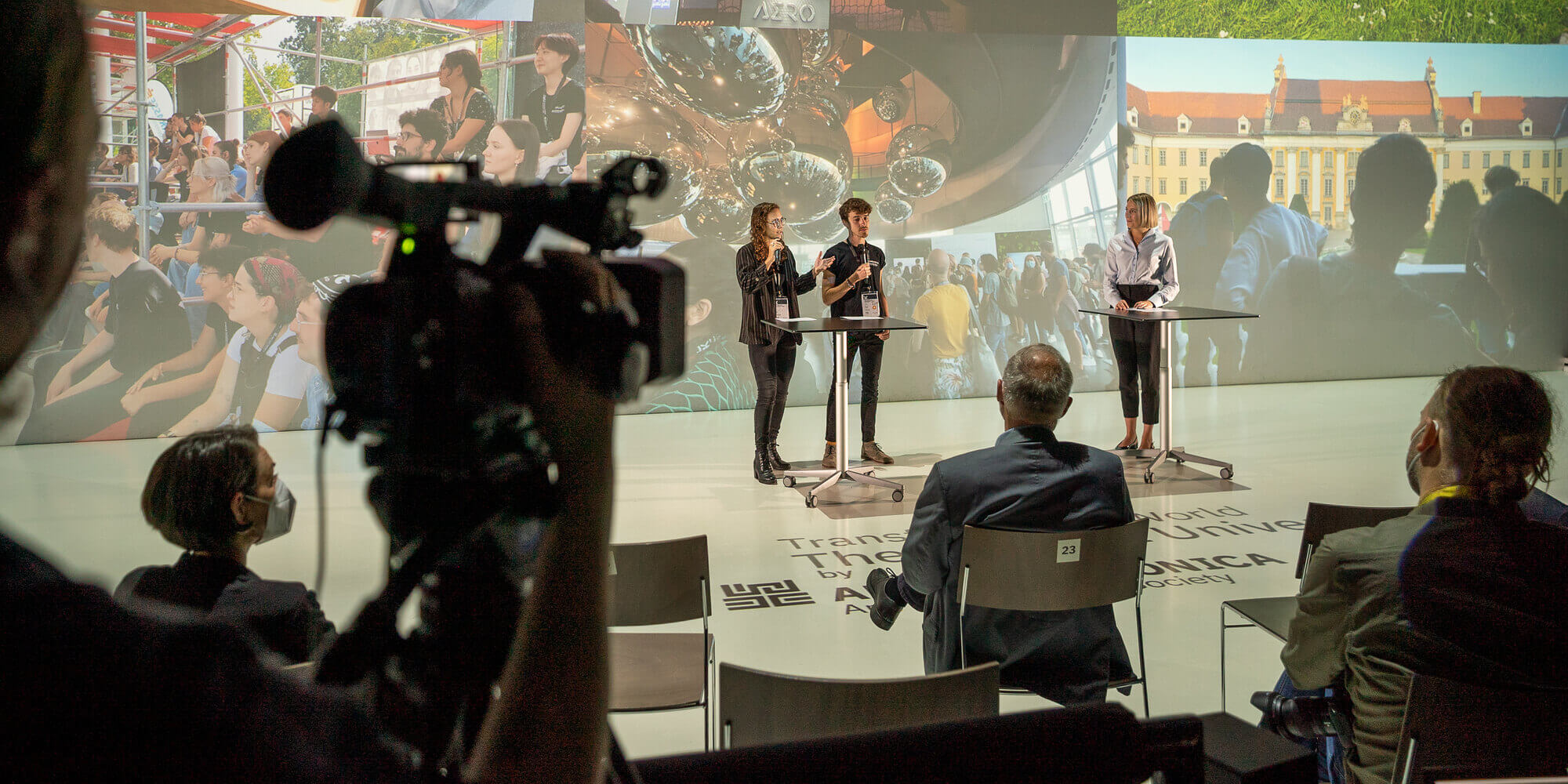 78 Students, a faculty of more than 30 Fellows, Experts, and Mentors from 50+ countries with profiles as scientists and artists, engineers and designers, scholars and practitioners, entrepreneurs, and visionaries — and everything in-between and beyond — will work together from summer 2023 onwards at the POSTCITY, the Ars Electronica Center and the IDSA offices in Linz to explore and forge new pathways towards building the university of the future. Reflecting on "Who owns the Truth? ", this year's title of the Ars Electronica Festival, a question arises: "Who owns a university?" Or rather: "To whom does a university belong?" When building a new university — "our" university — divergent concepts of belonging, ownership, power, and responsibility, but also of knowledge, authorship, facts, and truth(s), reveal a captivating reality, one that defies simplistic notions. Far from being the mere possession of a single entity, a university rep resents a living embodiment of collective visions, aspirations, and the collaborative endeavors of countless individuals. While founding convents, advisory boards, and presidents may steer their course, and diverse funding sources may sustain them, the true essence of universities is found in a dynamic mosaic of stakeholders. Students, faculty, alumni, staff, benefactors, and the broader community engage in an ever-evolving process of discourse to interlink their respective narratives, contributing distinctive threads to the vibrant fabric of the university's identity. This intricate web of interconnectedness builds these institutions, transcending conventional notions of possession — and truth. As we delve into the multifaceted dimensions of building a new university — "our new university" —, we are compelled to recognize the shared responsibility and intertwined destinies that will drive its progress.
These challenges require a new approach — one rooted in creativity and co-creation. The FOUNDING LAB, therefore, serves as an initial impulse for creating the university that IDSA sets out to be. It test-runs new knowledge creation strategies based on far-reaching transdisciplinary collaborations, reflected by the diverse fields and backgrounds of the inaugural students and fellows. Ultimately, the IDSA x Ars Electronica FOUNDING LAB aspires to question, discuss, and shape a university that will profoundly impact the future of nature, tech, and people on a global scale. And thus, it will itself become part of IDSA's founding truth myth.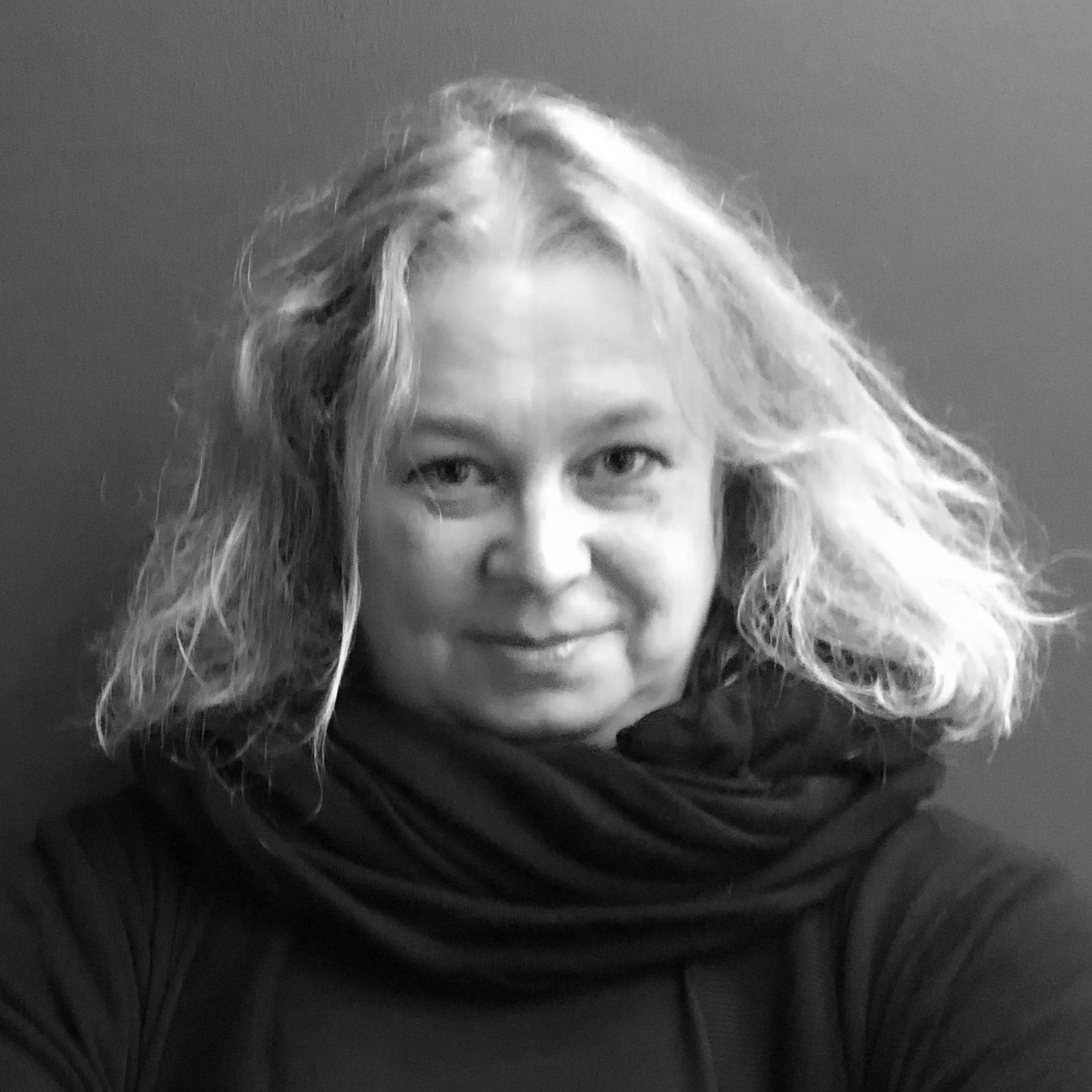 Katja Schechtner serves as a Member of the Founding Convent. She is an urban scientist who advises global governments and businesses on how they can build the cities of the future. Previously, she developed technology and innovation policy at the OECD in Paris, led infrastructure programs at the ADB in Manila and a research lab at AIT in Vienna. As part of the MIT Senseable City Lab in Boston, she regularly publishes her work, which has also been featured at the Architecture Biennale in Venice, Ars Electronica in Linz, and the Seoul Biennale for Urbanism, among others.