Artificial Intelligence (AI) is already impacting our everyday life: may it be with personalized marketing activities, medical diagnosis, or self-driving vehicles. AI is even used to create music and videos.
But what exactly is behind this buzzword "Artificial Intelligence"?
This interactive online program provides a fundamental understanding of AI and demonstrates the importance of this topic.
Drawing upon the current exhibition "Understanding AI" in the Ars Electronica Center, the apprentices learn fundamental terms and technical aspects of AI. Furthermore, they will get to know practical and artistic use cases and analyze AI from a critical perspective – namely, the possible effects of distorted data sets.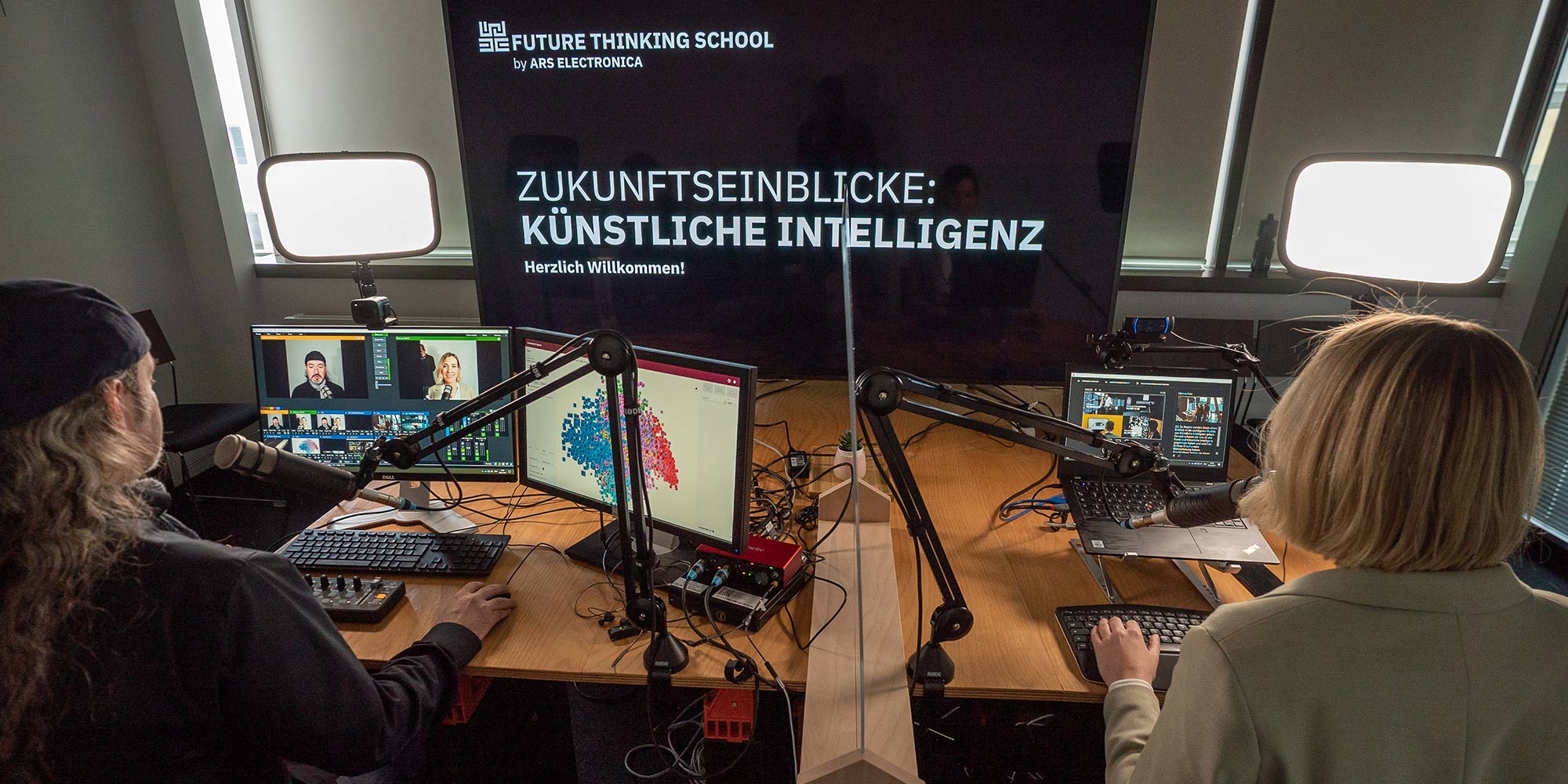 Target audience:
Max. 30 participants
Suitable for apprentices from all years of training and industry sectors.
Prior knowledge of Artificial Intelligence is not required.
The workshop can be conducted in German or English.
After the program completion, apprentices will receive a digital certificate of participation, and your organization will receive a digital summary of the online questions and discussions.
Program schedule (120 minutes)
Part 1: Introduction to Artificial Intelligence through the perspective of music and images (60 minutes)
Introduction to the program and Mentimeter
Artificial Intelligence (AI): basic concepts and technical aspects
AI, music, and creativity
AI, images, videos, and trust
Break of at least 15 minutes between these two parts.
Part 2: Societal impact and future perspective 2031 (50-60 minutes)
Practical applications
Data biases and societal impact
In 10 years… (discussion)
Summary
In each module, apprentices are actively engaged via Mentimeter or through discussions.