Ars Electronica holds one of the world's largest archives on digital media art spanning the years since 1979, including documentation on the Ars Electronica Festival, the Prix Ars Electronica archive with artists' submissions, as well as documentation on activities of the Ars Electronica Futurelab, the Ars Electronica Center and all other areas of Ars Electronica. Thanks to a wide variety of digitization projects, parts of the extensive archive collection are accessible to the public here.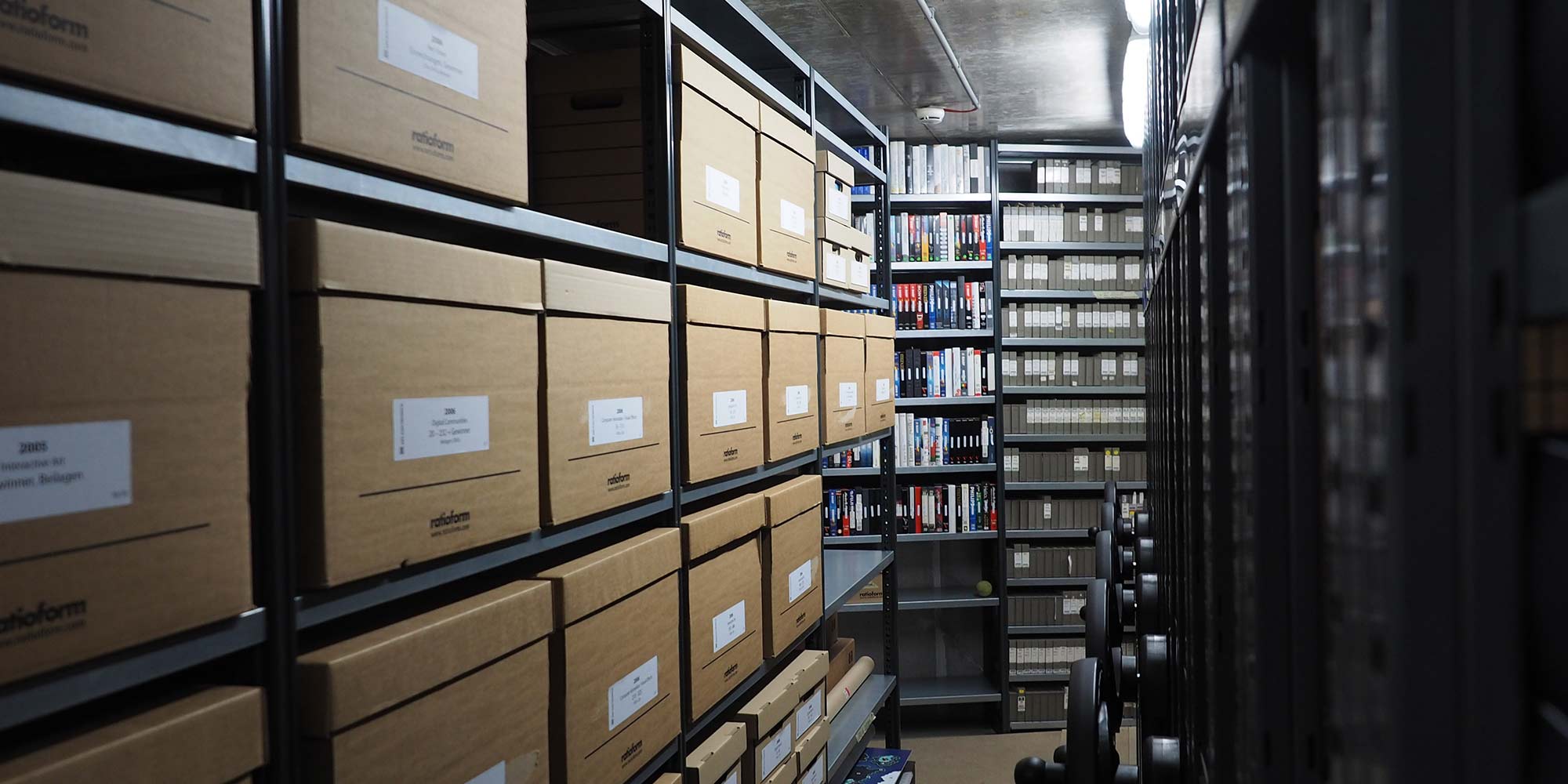 About the Ars Electronica Archive
Learn more about the Ars Electronica Archive, what it collects and preserves, that it exists as a digital but also as an "analogue" form and which projects the archive has already realised.