Artificial Intelligence (AI) is already impacting our everyday life: may it be with personalized marketing activities, security technologies, medical diagnosis, or self-driving vehicles. Artificial intelligence is even used to create works of art, such as paintings and music compositions.
But what exactly is behind this buzzword "Artificial Intelligence"?
This online program aims to provide a fundamental understanding of Artificial Intelligence and create an awareness of the importance of this topic.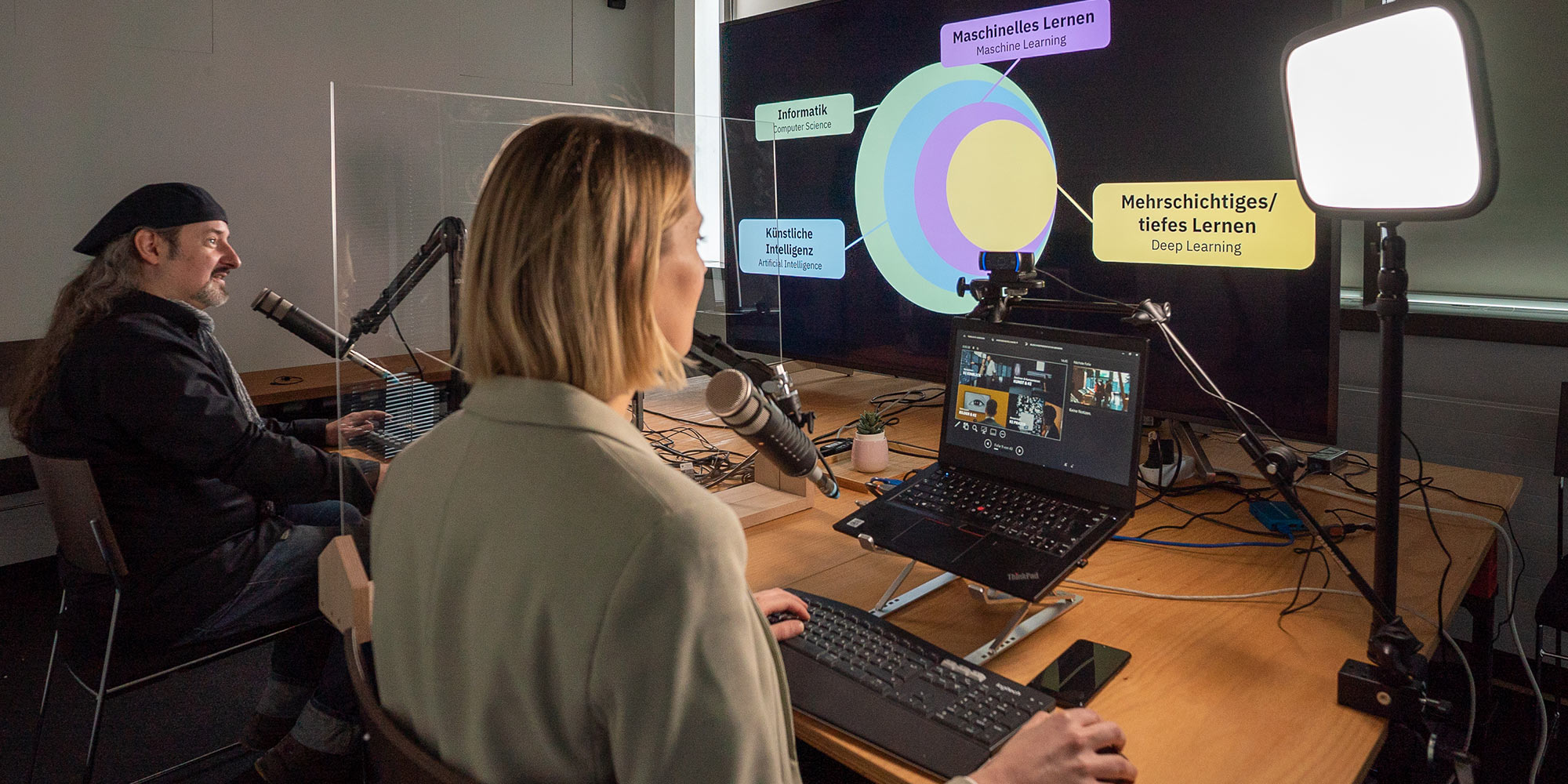 Drawing upon the current exhibition "Understanding AI" in the Ars Electronica Center, the program provides insights into the essential technical aspects of Artificial Intelligence: How is an AI system structured? How do machines learn, and what is the role of us humans in that training process? How do machines and their sensors perceive the world in comparison to humans? Furthermore, participants will get to know examples of current practical applications in various fields. In addition to this, Artificial Intelligence will also be analyzed from a critical side – namely, the possible effects of distorted data sets.
After this program, the participants will walk away with a broad basis of information to help them navigate this complex field of AI.
Target Audience
This online program is suitable for employees of private sector companies as well as public institutions. It can be booked as a stand-alone workshop for your organization, or you can integrate it as a module into your virtual Christmas celebrations or team activities. Prior knowledge of Artificial Intelligence is not required.
| | |
| --- | --- |
| Duration | 1.5 hours |
| Format | The program has been created as an interactive virtual workshop that draws upon the current exhibition "Understanding AI" in the Ars Electronica Center. It will be conducted online via Zoom with the integratino of Mentimeter. |
| Language | English or German |
| Preparation | No preparation from the participants is required. |
| Number of participants | max. 35 |
| Fee | Upon request |