Ars Electronica x Digital Cross Over
Das Panel Business Models for Online Contents untersucht verschiedene Geschäftsmodelle für den Zugang zu Online-Inhalten auf Plattformen und deren Monetarisierung. Crowdfunding, Lizenzen oder Abo-Modelle sind nur einige der Strategien, die Institutionen anwenden, um Einnahmen in der Kultur- und Kreativwirtschaft zu generieren und KünstlerInnen und Content-EntwicklerInnen Einnahmen zu sichern. Diese Fragen gewinnen heute angesichts der durch COVID-19 geschaffenen Situation noch mehr an Bedeutung. Akteure der Kultur- und Kreativwirtschaft – öffentliche wie private – werden gezwungen, unterschiedliche Geschäftsmodelle zu überdenken.
Die eingeladenen ExpertInnen werden erörtern, wie trotz der aktuellen turbulenten gesellschaftlichen Umstände kreatives Denken und technologisches Potenzial dazu geführt haben, dass eine lösungsorientierte ökonomische Praxis entstehen konnte.
Speakers: Brendon Ciecko (US), Ulvi Kasimov (UK), Aleksandra Artamonovskaja (CZ/UK), Sabine Seymour (AT)
Moderators: Nathalie Pichard (CH), Thierry Baujard (FR)
Video
Project Credits / Acknowledgements
This conference is realized within Digital Cross Over and co-funded by the Creative Europe Programme of the European Union
Biographies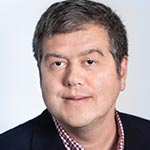 Thierry Baujard (FR)
Thierry Baujard is a Consultant for IMZ on the Digital Cross Over EU project and CEO of European Investment Network Media Deals focusing on the Creative Industries.
After many years in the field of film finance in the UK, USA and Berlin, He has been helping investors better understanding opportunities in vertical segments like Audiovisual, Musictech, Video Games and FashionTech.
He has made seed investments in creative companies across European borders. He is also co -founder of Franco-German Video Game Accelerator Spielfabrique
www.spielfabrique.eu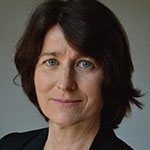 Nathalie Pichard (CH)
Nathalie is the Director of the ArtTech Foundation she co-founded in 2017. She was also the first Director of ArtLab at the Ecole Polytechnique Fédérale de Lausanne, a forum which aims to bring science and technology closer to the humanities. As Director of the Roman Museum in Lausanne, then Secretary General for Academic Affairs at EPFL, she has a successful experience of managing global projects. She also founded her own company which combines technological innovation, art and culture.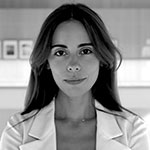 Aleksandra Artamonovskaja (CZ/UK)
Aleksandra is the Director of Partnerships at .ART. She was part of the core team that launched .ART in 2016 and currently oversees its cultural partnerships. By combining her knowledge of art business with prior work in consulting and software sales, she specializes in introducing new solutions in the art industry. Aleksandra's interests lie in the establishment of an ecosystem for digital art. Both online and offline, she is facilitating the discussions to unite like-minded individuals in the tech x art space.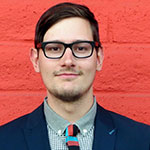 Brendan Ciecko (US)
Brendan Ciecko is the founder and CEO of Cuseum, a platform that helps museums and cultural organizations engage their visitors, members, and patrons. Ciecko has been building technology since the age of 11 and has been recognized by Inc. Magazine as being one of America's top entrepreneurs under 30. Ciecko has been featured in The New York Times, WIRED, Fast Company, Entrepreneur, TechCrunch, VentureBeat, Esquire, and PC Magazine for his work in design, technology, and business. In addition, Ciecko currently sits on the Steering Committee of the Museum Council at the Museum of Fine Arts, Boston, and the Community Advisory Board for the Massachusetts International Festival of the Arts. He holds 5 patents in the area of mobile technology.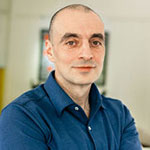 Ulvi Kasimov (UK)
Ulvi Kasimov is a passionate art collector and a prolific venture capitalist. His expertise lies in enterprise and management, but he also believes fervently in the power of art to move individuals and cultures alike. In 2012, he initiated an application for the ".ART" domain under a new gTLD program, opened by the internet regulators ICANN. In December 2016, Kasimov and his team launched .ART, the new digital domain for the art world. Domain names are a fundamental building block for any 21st century business, and .ART has as its goal to unite the art world and the digital world, establishing a global platform for art and technology to develop in synergy.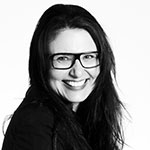 Sabine Seymour (AT/US)
Dr. Sabine Seymour is an entrepreneur, researcher, and athlete. As a technologist, she conceives products at the intersection of sensors, data, and the body. As an economist, she uses distributed technologies to build data cooperatives and business models to empower citizens to gain financial value for their data. Her venture SUPA® is democratizing healthcare. MOONDIAL is her think tank. She is Chairwoman of the Board at polypoly and Technical Advisor at food allergy startup Alerje.