Ars Electronica x Edinburgh Futures Institute
The New Real erforscht die Grenze zwischen dem Realen und dem Künstlichen, während wir versuchen, in die so genannte "Neue Normalität" einzutauchen und sie zu verstehen. Individuelle und kollektive Resilienz fußt auf der breiten Nutzung vernetzter Online-Tools und -Umgebungen durch eine Mehrheit der Bevölkerung in den unterschiedlichsten beruflichen und privaten Umgebungen. Gleichzeitig entfaltet sich die Krise in einem Kontext, in dem das Vertrauen in datengesteuerte Online-Inhalte und die Interaktion wie nie zuvor in Frage gestellt werden.
The New Real ist das Thema eines künstlerischen Programms beim Edinburgh International Festival des Edinburgh Futures Institute (newreal.cc), das sich anhand von zwei speziellen künstlerischen Online-Erhebungen mit der großen Bandbreite dieser Materie auseinandersetzt. Als Reaktion auf die Erfahrungen mit der Pandemie soll ein Raum für Diskussionen und Debatten geschaffen werden.
Moderation: Drew Hemment (UK)
Speaker: Jake Elwes (UK), Caroline Sinders (US), Anna Ridler (UK), Mahir Yavuz (TR)
Video
Projekt Credits
This event is realised by Edinburgh Futures Institute and Ars Electronica as part of the European ARTificial Intelligence Lab and co-funded by Creative Europe Programme of the European Union.
Biografien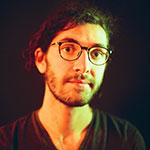 Jake Elwes (UK)
Jake is an artist living and working in London. His recent works have looked at machine learning and artificial intelligence research, exploring the code, philosophy and ethics behind it. In his art Jake engages with both the history and tropes of fine art and the possibilities and consequences of digital technology. He graduated with a BA in Fine Art from the Slade School of Fine Art (UCL), London in 2017.
Jake's work has been exhibited in museums and galleries internationally, including the ZKM, Karlsruhe, Germany; TANK Museum, Shanghai; Today Art Museum, Beijing; CyFest, Venice; Edinburgh Futures Institute, UK; Zabludowicz Collection, London; Frankfurter Kunstverein, Germany; New Contemporaries 2017, UK; Ars Electronica 2017, Austria; Victoria and Albert Museum, London; LABoral Centro, Spain; Nature Morte, Delhi, India and the Centre for the Future of Intelligence (CFI), UK.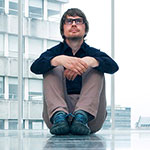 Drew Hemment (UK)
Dr Drew Hemment is an artist, designer and academic researcher. He is Chancellors Fellow at Edinburgh Futures Institute and Edinburgh College of Art at the University of Edinburgh. He leads the Experiential AI research theme, supporting artists and scientists to create accountable and responsible AI, and the GROW Observatory, a continental scale citizens' observatory. Drew founded FutureEverything in 1995, and was Artistic Director for 23 years of the UK's annual festival of digital culture.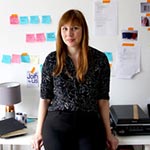 Anna Ridler
Anna Ridler is an artist and researcher who lives and works in London. She is interested in working with collections of information or data, particularly self-generated data sets, to create new and unusual narratives in a variety of mediums and how new technologies, such as machine learning, can be in the creative process. Her work has been exhibited widely at cultural institutions worldwide including the Victoria and Albert Museum, Tate Modern, the Barbican Centre, Centre Pompidou, HeK Basel, The Photographers' Gallery, the ZKM Karlsruhe, and Ars Electronica.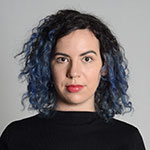 Caroline Sinders (US)
Caroline Sinders is a critical designer and artist. For the past few years, she has been examining the intersections of artificial intelligence, abuse, and politics in digital conversational spaces. She has worked with the United Nations, Amnesty International, IBM Watson, the Wikimedia Foundation and others. Sinders has held fellowships with the Harvard Kennedy School, the Mozilla Foundation, Pioneer Works, Eyebeam, the Yerba Buena Center for the Arts, the Sci Art Resonances program with the European Commission, and the International Center of Photography. Her work has been featured in the Tate Exchange in Tate Modern, Victoria and Albert Museum, MoMA PS1, LABoral, Wired, Slate, Quartz, the Channels Festival and others. Sinders holds a Masters from New York University's Interactive Telecommunications Program.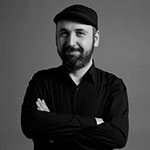 Mahir Yavuz
Mahir is co-founder of Topos, a location intelligence startup and a researcher focused on AI and data driven systems. Prior to founding Topos, Mahir was the Director of Data Science and Visualization at R/GA. He worked on large scale data-driven products for Fortune 500 clients. He is the co-founder of NYCViz and has presented his pioneering work in data visualization and UX/UI internationally at a wide range of conferences. Mahir is currently adjunct professor at University of Pennsylvania.