Video recorded lecture with Q&A from the artists.
The Worship – Dinner Performance joins performers from Zurich, Almaty and Bergen. It is based on the exchange of food, gesture, rhythm and sensuality through a jistsi online meeting. It is a tangible stretch towards how sensuality is perceived in the digital realm through media.
Video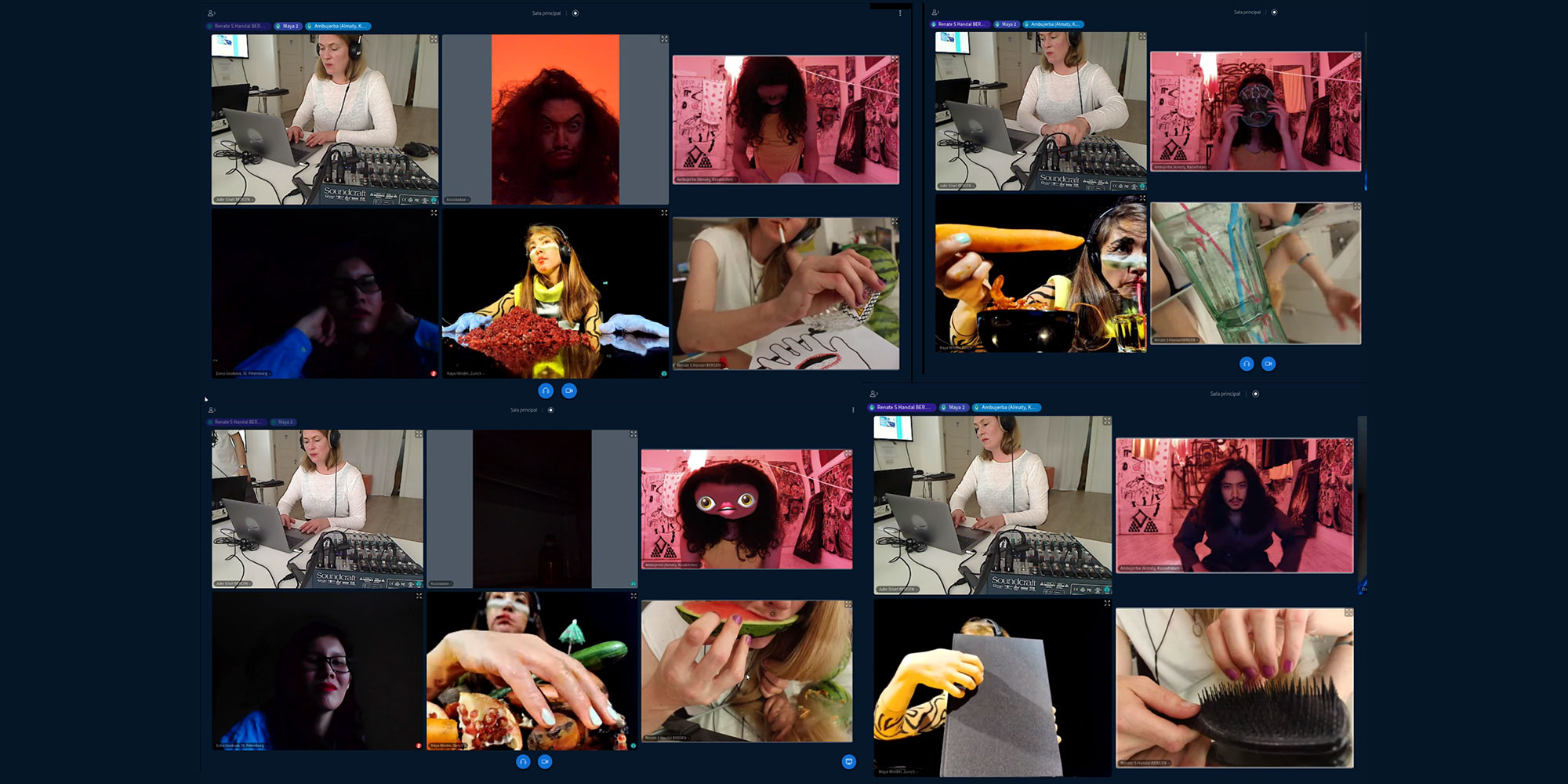 Project Credits / Acknowledgements
Artists: Hackteria / BadLAB member, Maya Minder, Zurich. Dana Iskakova and Takhir Yakhyarov (ambujerba), QWAS artists: Dana Iskakova and Takhir Yakhyarov, Almaty; Renate Synnes Handal and Julie Silset, Bergen.