Ars Electronica x Digital Cross Over
The power of individual technology groups and their shaping of the future is increasingly subject to criticism. We are called upon to critically question and actively participate, rather than remain passive victims of digital change.
This year's Get Inspired session seeks to cover a vast array of interesting, diverse practices and approaches with a focus on digital and virtual projects, virtual events, platforms and contents. The panel will present examples from events, fairs, tourism, performance venues and museums.
Speakers:
Espronceda (Immensiva): Alejandro Martin (ES)
Blockeley: Bjorn Lustic (US)
Frankfurter Buchmesse: Holger Volland (GE)
IFA: Jens Heithecker (GE)
Cultural Places: Patrick Tomelitsch (AT)
London Symphony Orchestra: Becky Lees (UK)
Cyberballet (DE)
THE 4D BOX: Mikael Fock (DK)
Moderation: Sabine Seymour (AT)
Project Credits / Acknowledgements
This conference is realized within Digital Cross Over and co-funded by the Creative Europe Programme of the European Union
Biographies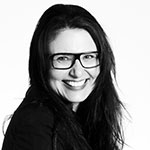 Sabine Seymour (AT)
Dr. Sabine Seymour is an entrepreneur, researcher, and athlete. As a technologist, she conceives products at the intersection of sensors, data, and the body. As an economist, she uses distributed technologies to build data cooperatives and business models to empower citizens to gain financial value for their data. Her venture SUPA® is democratizing healthcare. MOONDIAL is her think tank. She is Chairwoman of the Board at polypoly and Technical Advisor at food allergy startup Alerje.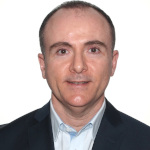 ESPRONCEDA: Alejandro Martin (ES), Alejandro Martín is an Art professional in Curatorial projects and Cultural management. Chemical engineer and Art Research Master and Art Degree graduate, developed previously his career in international industrial business and Art market sector.
He was conceptualizing and managing projects of interdisciplinarity of Arts, Science, Advanced Technologies and Entrepreneurship: ACT UTOPIA LAB and IMMENSIVA. Additionally, he is working for Espronceda, Institute of Art and Culture in the European projects: Mindspaces/ STARTS 2020 and AI4Future, Creative Europe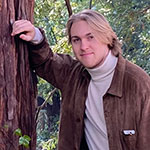 Blockeley: Bjorn Lustic (US)
Bjorn Lustic was born and raised in San Francisco where he also studies Cognitive Science. His main interest is in Human-machine-interaction, with a focus on understanding the relationship between people and interactive systems and how it and can be improved.
He is the Co-founder of the virtual graduation ceremony Blockeley. They/He built a virtual campus of UC Berkley university on the video game platform Minecraft where due to current circumstances this year's graduation ceremony was held.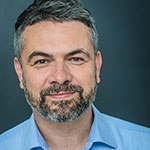 Frankfurter Buchmesse: Bio Holger Volland (GE):
Holger Volland serves as Vice President and member of the executive board of Frankfurter Buchmesse. He is responsible for international business development and sales and heads the book fair's office in Beijing. He is also founder of THE ARTS+. As an author he publishes about digital change, technology and the creative industries. His books ("The creative Power of Machines"; Beltz, 2018; Goldmann, 2021) explore the cultural aspects of artificial intelligence and the digital society in general.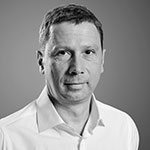 IFA: Jens Heithecker (GE)
Since 2006, Jens Heithecker's responsibilities as Director of Messe Berlin's business unit Information & Communication (IC) have comprised, amongst others, the trade shows IFA and DMEA (formerly: conhIT). He positioned IFA as the worldwide leading trade show for Consumer Electronics and Home Appliances.
The trade fair portfolio of his business unit comprises the events IFA, DMEA, Boot & Fun and YOU. Furthermore, he is also responsible for the Global Sales Network, Messe Berlin's department of international representatives, whose area of responsibility does not only comprise the exhibition and congress venue Berlin, but also events worldwide. Jens Heithecker now is Executive Vice President of Messe Berlin Group and IFA Executive Director.
Tourism & Cultural Heritage
Cultural Places: Patrick Tomelitsch (AT)
Patrick Tomelitsch is a 32-year-old entrepreneur currently living in Vienna, Austria. He is the CEO of OROUNDO Mobile group, a technology company that is focusing on building an international cultural platform, Cultural Places. OROUNDO serves various clients around the world across the companies five locations in Europe and South-East-Asia and has a team of 32 people. Patrick is also partner and shareholder in Rate my Tate, a technology company concentrating on smart and intelligent rating procedures, as well as Three For One Trading, a Vienna based trading company for Magic, the Gathering cards. Patrick also owns his own IT- and Management consulting business.
Patrick was born and raised in Carinthia, southern Austria where he also finished his studies on Media and Communication science. Besides his drive for building businesses, he is interested in politics, culture, art and traveling. Magic had been a massive part of his early life. The game allowed him to see the world at a very young age and connect with various cultures and people all over the planet. Patrick also loves to learn more about physical and mental fitness continually.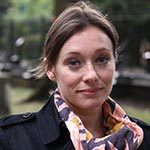 London Symphony Orchestra: Becky Lees (UK)
Becky Lees has been Head of LSO Live since 2012 where she oversees the multi-award winning record label, LSO Live, as well as the orchestra's international broadcasts and overall digital strategy. Her work in developing these strands is designed to both attract new audiences and promote the LSO internationally. Prior to this, Becky was with the Royal Opera House where her responsibilities included strategic planning and business development. Becky is a member of the BPI Classical Committee and a lecturer for IMZ Academy. She regularly represents the Classical Music Industry on DIT Trade Missions, most recently to Beijing in 2019. Becky read Music at City University, where she specialized in Ethnomusicology. She is a keen runner and has participated in a number of long-distance events for charitable causes.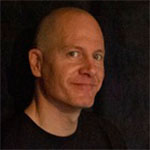 Cyberballet (DE)
CyberRäubers' work takes place in the intermediate field of theatre and digitality. Their VR projects bring theatre into virtual spaces, and their stage plays use digital technologies as creative instruments for artists and immersive instruments for visitors.
According to "Theater der Zeit", CyberRäuber are the "German pioneers of VR-theatre" and are characterized by "a probably unique mixture of affinity for technology, pioneering spirit, pragmatism and love for the theatre".
CyberRäuber are Marcel Karnapke and Björn Lengers
Marcel is a programmer, media and theatre artist. He is one of the fathers of the Bauhaus University's (Weimar) Virtual Reality Lab. He lives with his family in Berlin.
Björn is a programmer, data analyst and theatre artist. The former manager in the recycling industry lives with his family in Berlin.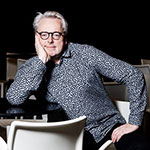 THE 4D BOX – AN IMMERSIVE STAGE IN 3D AND 4 DIMENSIONS: Mikael Fock (DK)
CEO and Artistic Director of THE CULTURE YARD / Elsinore / Denmark
Producer of the Arts and Technology CLICK FESTIVAL
The Cultureyard provides more than 1000 annual cultural events, three festivals,-aswell as the international art, science and techonology festival CLICK.
Besides several culture houses with stages and big industrial halls, The Culture Yard started the art tech Incubator (Catch) and runs an art center for kids. Since 2012 also an Art Tech residency workshopspace; The 4D box, where The Culture Yard has developed and produced numerous productions for this uniqe stage format in real 3D and Artificial intelligense. Four of them presented at Ars 2019.
Mikael Fock has a background as a director of performing arts in theater, film and mix media.
Art, science and technology development is an important driver for Mikael Fock who since 2000 has been working constantly with new media technologies and hybrid arts.
Founder of the art and technology performance company VISION.4 (2000-2011).