"The Eternal Parade", combines a world of mythological and fantasy creatures together in an endless parade of supernatural spirits. Exploring lockdown-appropriate, novel ways of making and presenting VR art, artist Jason Phu worked with Tactical Space Lab to create a perpetual, constantly-changing street scene via a 360 YouTube live-stream, accommodating anything from phones, TVs, or laptops, to various VR headsets to view in isolation or otherwise.
On a twist of urban lockdown "nature is healing" stories, spirits, ghosts, and ancestors have left the underworld to inhabit the spaces humans have left vacant because of Covid-19. In its final installation, the parade will take place in real-time, with changing times of day and weather, populated by new spirits generated through recombination of different parts, and procedural parade music. As part of the project the artists will run online community workshops making new elements for the ghosts and parade.
Livestream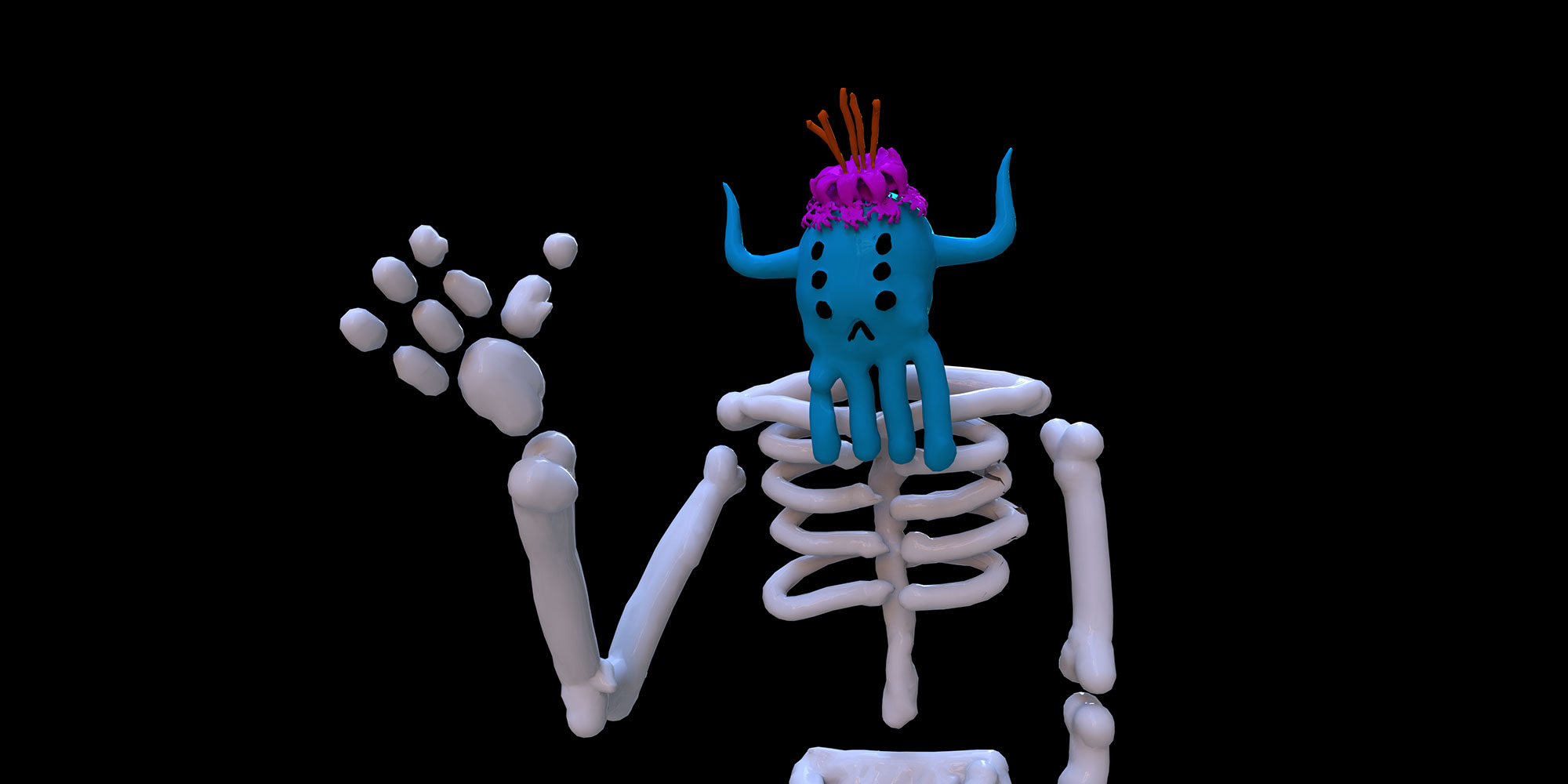 Project Credits / Acknowledgements
Tactical Space Lab has been assisted by the Australian Government through the Australia Council, its arts funding and advisory body. The 2020 Virtual Reality Studios are supported by the NSW Government through Create NSW. Documentation produced in partnership with Officedog Productions.
Biography
Jason Phu (AU) is a multi-disciplinary artist bringing together a wide range of sometimes contradictory references, from traditional ink paintings to street art, everyday vernacular to official records, personal narratives to historical events. Working across installation, painting and performance, Phu frequently uses humour as a device to explore experiences of cultural dislocation. Simultaneously he uses stories of ghosts, spirits, demons and gods as a personification of these concepts.