The Art+Science Meeting program was launched by the LAZNIA CCA in 2010 as an art and research project, which has offered exhibitions, conferences, debates, performances and other events within its frameworks. Each exhibition has been designed as an important, autonomous experience, as well as a case study in the framework of research into the interactions between art, science and technology. Since 2011, over 70 artists and scientists have participated in 19 Art+Science Meeting exhibitions, which included names such as: Frank Malina, Monika Fleischmann & Wolfgang Strauss, Victoria Vesna, Oron Catts & Ionat Zurr, Christa Sommerer & Laurent Mignonneau, Guy Ben-Ary, Ken Feingold, Stelarc, Bill Vorn, Patrick Tresset, Masaki Fujihata, Jill Scott and Gina Czarnecki. The exhibitions have been accompanied by 17 publications. The aim of the discussion is to reflect upon the position of LAZNIA CCA's program in the context of institutional activities within the fields of art and science. It invites artists and curators involved in the Art+Science Meeting program throughout the years: Ryszard W. Kluszczyński, Christa Sommerer, Chris Salter, Nina Czegledy and Jadwiga Charzyńska, and will be moderated by Aleksandra Hirszfeld.
Video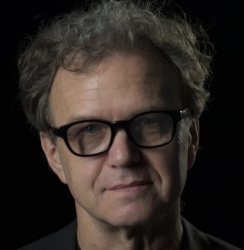 Ryszard W. Kluszczyński: Ryszard W. Kluszczyński, media art writer, curator, professor of cultural and media studies at Lodz University, Poland, Chair of of the Department of New Media and Digital Culture, professor at the Academy of Fine Arts in Lodz, Artistic Director of Art + Science Meeting program at Laznia CCA, Gdansk.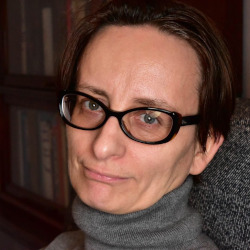 Jadwiga Charzynska: Jadwiga Charzynska – director of LAZNIA CCA since 2004, she obtained theher MFA degree at the Faculty of Painting and Graphic Arts of the State College of Visual Arts (PWSSP) in Gdańsk in 1994. Earlier she worked in the National Museum in Gdańsk. Her most important long-term program initiatives at LAZNIA are: Outdoor Gallery of the City of Gdańsk and Art+Science Meeting.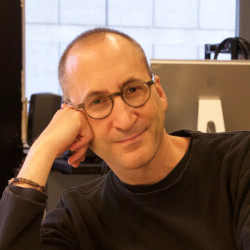 Chris Salter (US/CA) is an artist, Professor of Design and Computation Arts at Concordia University in Montreal and Co-Director of the Hexagram. His performances, installations, research, and publications have been presented at festivals, exhibitions, and conferences in more than 15 countries. He is the author of Entangled: Technology and the Transformation of Performance (MIT Press 2010) and Alien Agency: Experimental Encounters with Art in the Making (MIT Press, 2015). His new book Sensing Machines on the relation between human and machine sensing will be published by MIT Press in 2022.
Christa Sommerer (AT) is an internationally renowned media artist, researcher and pioneer of interactive art. She originally studied botany and anthropology before completing a study in sculpture in Vienna. She later studied with media art pioneers Peter Weibel and Roy Ascott. In her artistic practice she deals with ecological and biological topics, aiming to raise awareness about plants and the environment through art. Since 30 years she collaborates with media artist and professor Laurent Mignonneau. In 2004 they set up the department of Interface Cultures at the University of Art and Design in Linz, Austria.
Nina Czegledy (CA) – independent curator, artist, researcher and educator based in Canada. She collaborates internationally on art & science & technology projects. Currently, she is involved in A Light Footprint in the Cosmos 2022 at the invitation of the Substantial Motion Research Network (2022). The Laznia Centre for Contemporary Art in Gdanks, Poland invited Nina to curate Sensoria, the Art and Science of Our Senses (2022). Czegledy curated the Leonardo 50 th exhibition for CyberArts ARS Electronica 2018. Her texts have been published widely in books and journals such as the Journal of Virtual Creativity. She is co-chair of the Leonardo LASER events in Montreal and Toronto and a co-founder of the independent Post Pandemic Provocateurs (PPP) which she started together with Roger F. Malina, Joel Slayton and Vania Negrete.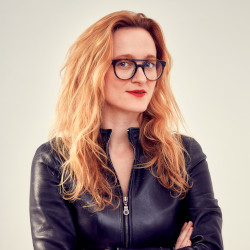 Aleksandra Hirszfeld (PL) – philosopher, artist and information activist. In her projects, she focuses mainly on analyzing and building social consciousness. The originator of the "Female Enthusiasts" initiative and the director of a documentary series under the same title which was broadcast in CANAL+. The author of the book "Behind the Image. Repetition in Audiovisual Arts" in 2015 (Universitas). She studied photography at the Cinematography Department at the Lodz Film School and got a PhD in philosophy at the University of Warsaw.