A performance of a laptop orchestra is based on the research and artistic reflection of the underground world's sonic nature. Acoustic material of the work consists of sounds recorded using contact microphones attached to the ground, trees, rocks. In addition, performers use musical expression interface and sound synthesis engine, specifically developed for this performance. Every performer plays a specific part, and then all parts are combined into a complex spatial sound field.
The work is a part of a laptop orchestra performance series devoted to different forms of life and human influence on nature.
Video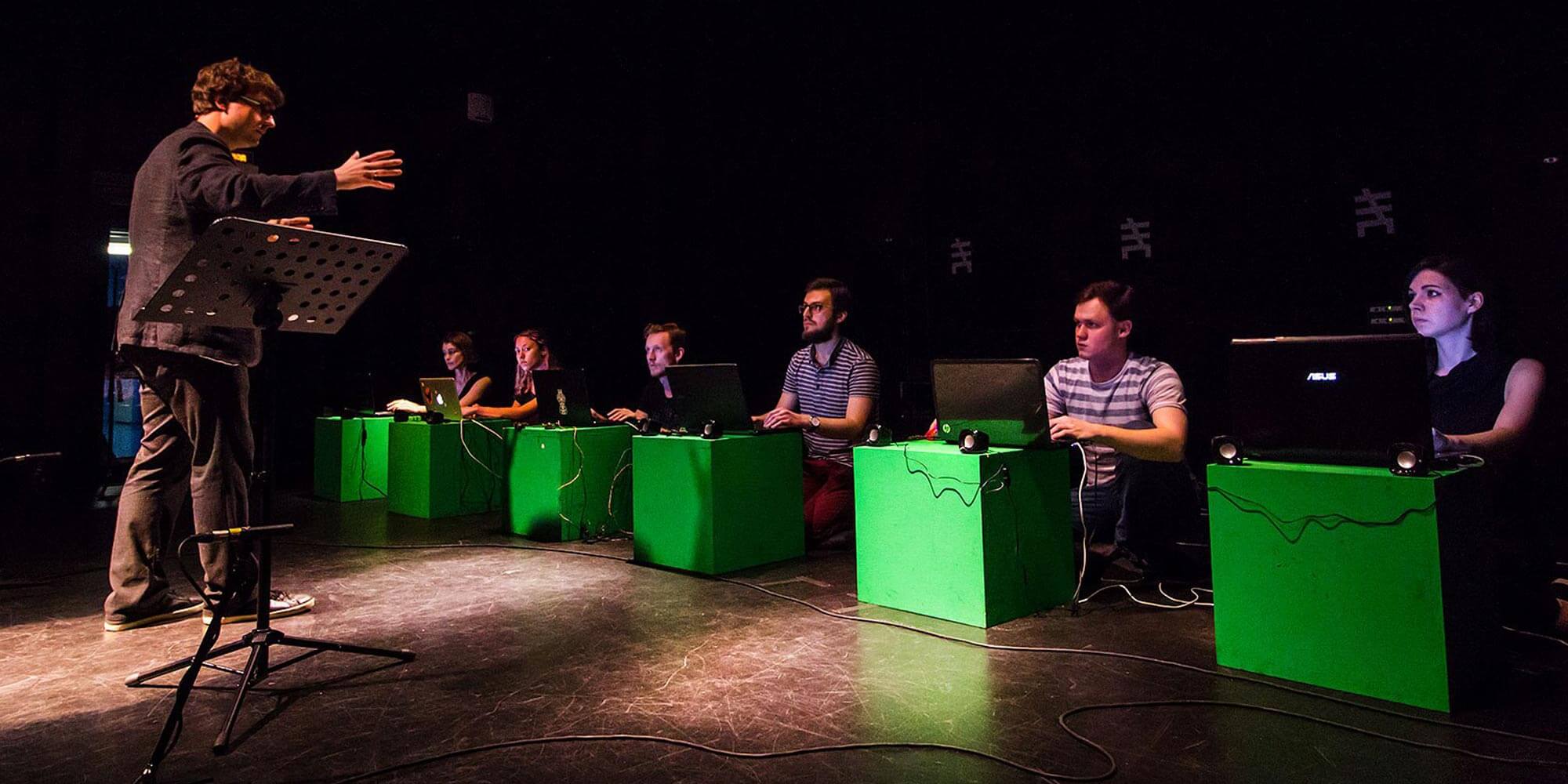 Andrey Bundin (RU), composer, media artist, PhD in Art History. He is the author of music for plays, films and television programs, interactive installations and performances. Winner of the "Best Music Award" at the Eindhoven Film Festival in 2017. Participant and member of the selection committee of the "Web Audio Conference". Nominee for the S. Kuryokhin Award 2018 ("Concert for smartphones with an orchestra"). Develops new electronic musical instruments and software for sound processing. Currently, he works as an associate professor at the Institute of Music, Theater and Choreography of the Herzen State Pedagogical University; He teaches at the Laboratory of New Media at the New Stage of the Alexandrinsky Theater; teaches a course on sound design at the School of New Cinema.