The central element of the kinetic sound sculpture is a dome overgrown with moss, its movement driven by readings of nitrogen oxide concentrations at various locations on our planet. Moss is regarded as a bio-indicator of air pollution, and this forms Barotti's first collaboration with a living organism. During the project, the artist plans to collaborate with local moss experts, environmental scientists, and moss psychologists to make kin along inventive lines of connection.
The work begins with the observation that since the outbreak of the pandemic, air pollution in many parts of the world has been reduced many times over due to a reduction in people's mobility. Referring to this, the artist sees the pandemic as an opportunity, since it is making the flaws and shortcomings of human actions and activity more visible. What possibilities are there for a post-pandemic future? Can we hope for a world in which we become aware of our carbon footprint and begin developing strategies to counteract it?
>> Moss will be online during the live streaming on Saturday 11th September from 6.00 pm to 6.30 pm
Video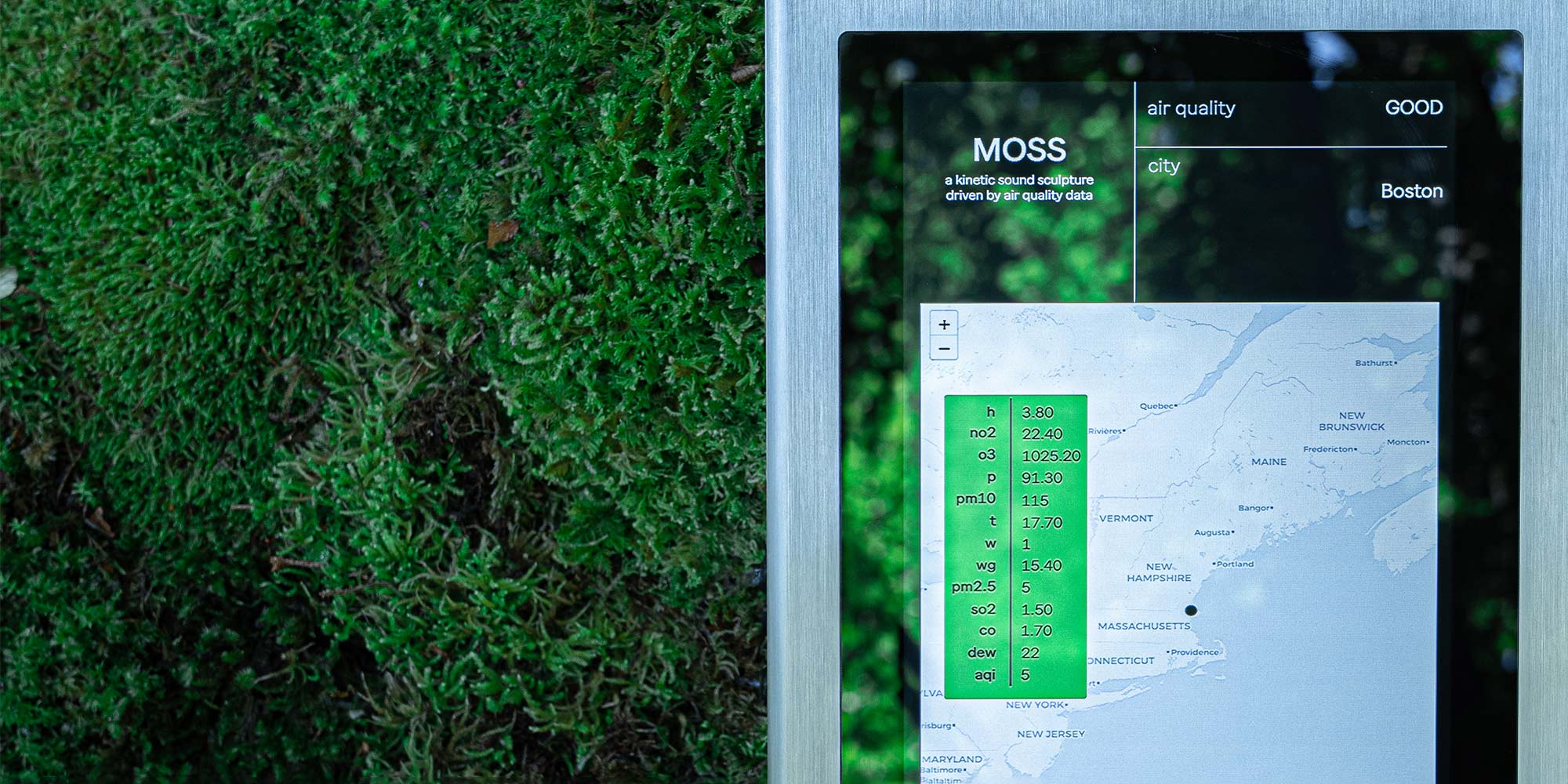 Marco Barotti: Media artist based in Berlin. His work is driven by a desire to invent an artistic language in which a fictional post-futurist era is expressed through kinetic sound interventions in natural and urban environments. His installations merge audio technology, consumer objects, and waste into moving sculptures triggered entirely by sound. The primary focus of his work is to create a "tech ecosystem" that plays with resemblances to animals and plants. These artworks serve as a metaphor for the anthropogenic impact on the planet and aim to make people aware of environmental issues.
Credits
MOSS is a project in residence at the Ars Electronica Garden in Bologna thanks to Sineglossa and Kilowatt, as part of the Resilienze festival, from 9 to 12 September, from 10 to 24:00 (see Program "Barotti Exhibit")