In seinem Werk Perihelion (2019) kombiniert Antti Tenetz Bilder aus dem Weltraum, von Himmelskörpern, Technologie, Weltraumwissenschaft und Leben. Durch die Anwendung von maschinellem Lernen entstehen traumhafte Bilder von Welten und Wesen einer möglichen Zukunft im Weltraum. Das Perihelion-Konzept umfasst Mikrobiologie, künstliche Intelligenz und Technologien, die sich mit dem Menschen im Weltraum und der Reise ins All entwickeln. Was wir im Weltraum wären und wie das Leben und der sich entwickelnde technologische Rahmen das Unerwartete und Unmenschliche widerspiegeln. Das Journey-Video enthüllt den Prozess und die Herausforderungen, die von der Idee zur Arbeit führen: z.B. wie man eine Machine Learning-Anwendung baut und GAN-Training einsetzt, um sie mit den Ideen des Evolutionsprozesses des Lebens zu entwickeln, oder mit wem man zusammenarbeiten muss, um Gold erzeugende Bakterien und die richtigen Arten von Cyanobakterien zu bekommen, und wie man Möglichkeiten, Grenzen und Gefahren im Weltraum versteht.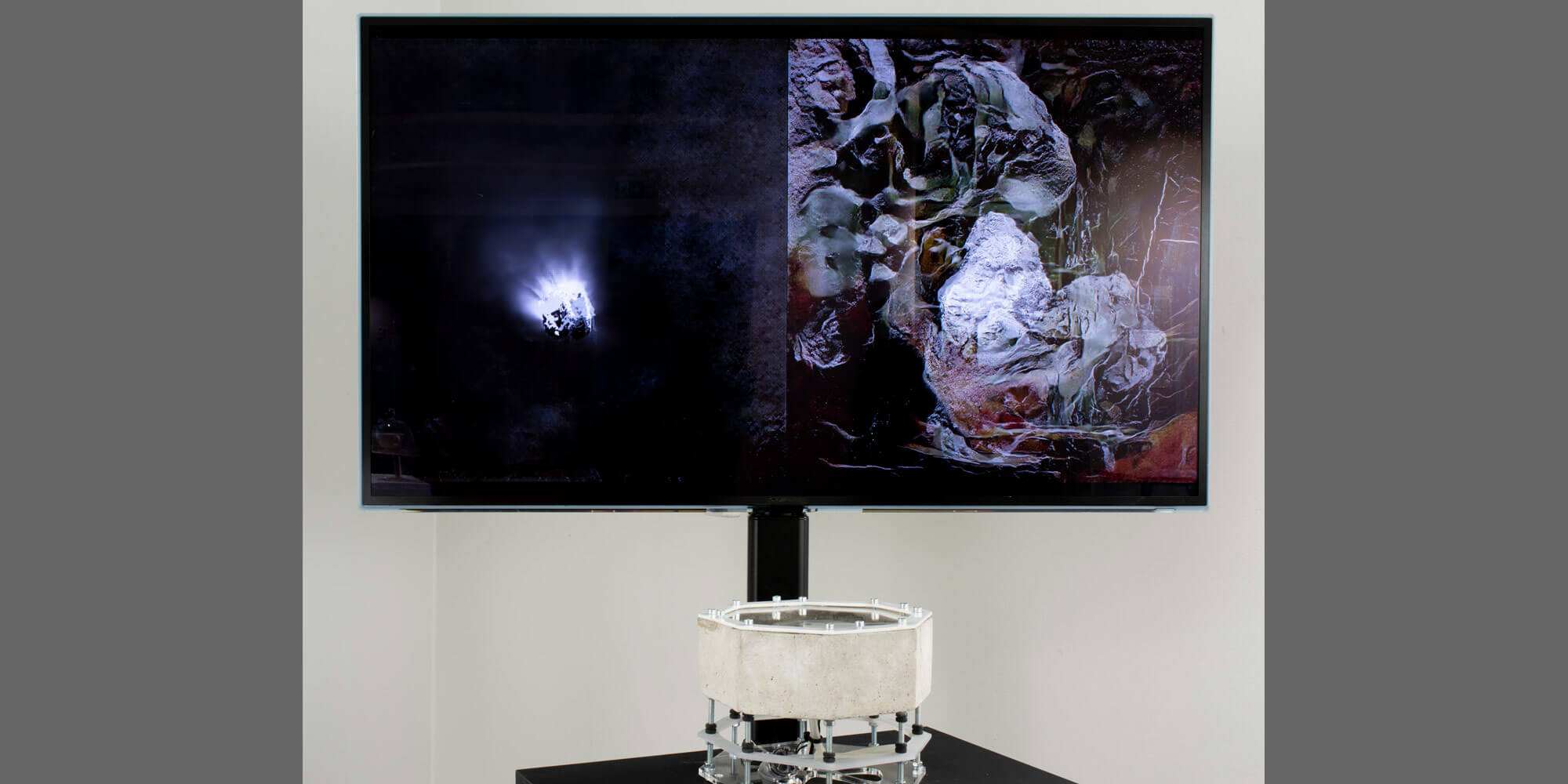 Antti Tenetz is a sub-arctic based artist. Through a practice of video, installation, interactive and biological arts he explores how humans, non-humans and machines envision, dream, perceive and relate to the changes in hybrid environment where the technosphere and biosphere merges. His works are situated at the interface between media arts, biological arts and urban art. His focus is on multi-disciplinary and multi-artistic cooperation between art and science, and he often uses technologies such as drones, satellite tracking, game engines and machine learning. Tenetz's works and collaborative projects have been exhibited in Finland and internationally, including at the Venice Biennale, Istanbul Biennale parallel program, Tate Modern Exchange program, Science Gallery Dublin, Lumipalloefekti exhibitions, X-Border, ISEA Istanbul, Pan-Barentz, and e-mobil art. He has also won three national snow-sculpting competitions.
Credits
These video commissions are presented in the framework of the European ARTificial Intelligence Lab, which is co-funded by the Creative Europe Programme of the European Union and the Austrian Federal Ministry for Arts, Culture, Civil Service and Sport.