Augmented Reality (AR)-Animation
In Tape wird das AEC in eine überdimensionale, funkelnde, geschenksverpackte Box verwandelt. Hält man eine AR-App darauf, löst sich das Geschenksband und öffnet ein Tor, worauf sich der Inhalt offenbart. Flüchtige Farbpunkte, die sich langsam zu Figuren formen und aus einer immateriellen Energie-Welt in unsere Realität aufsteigen.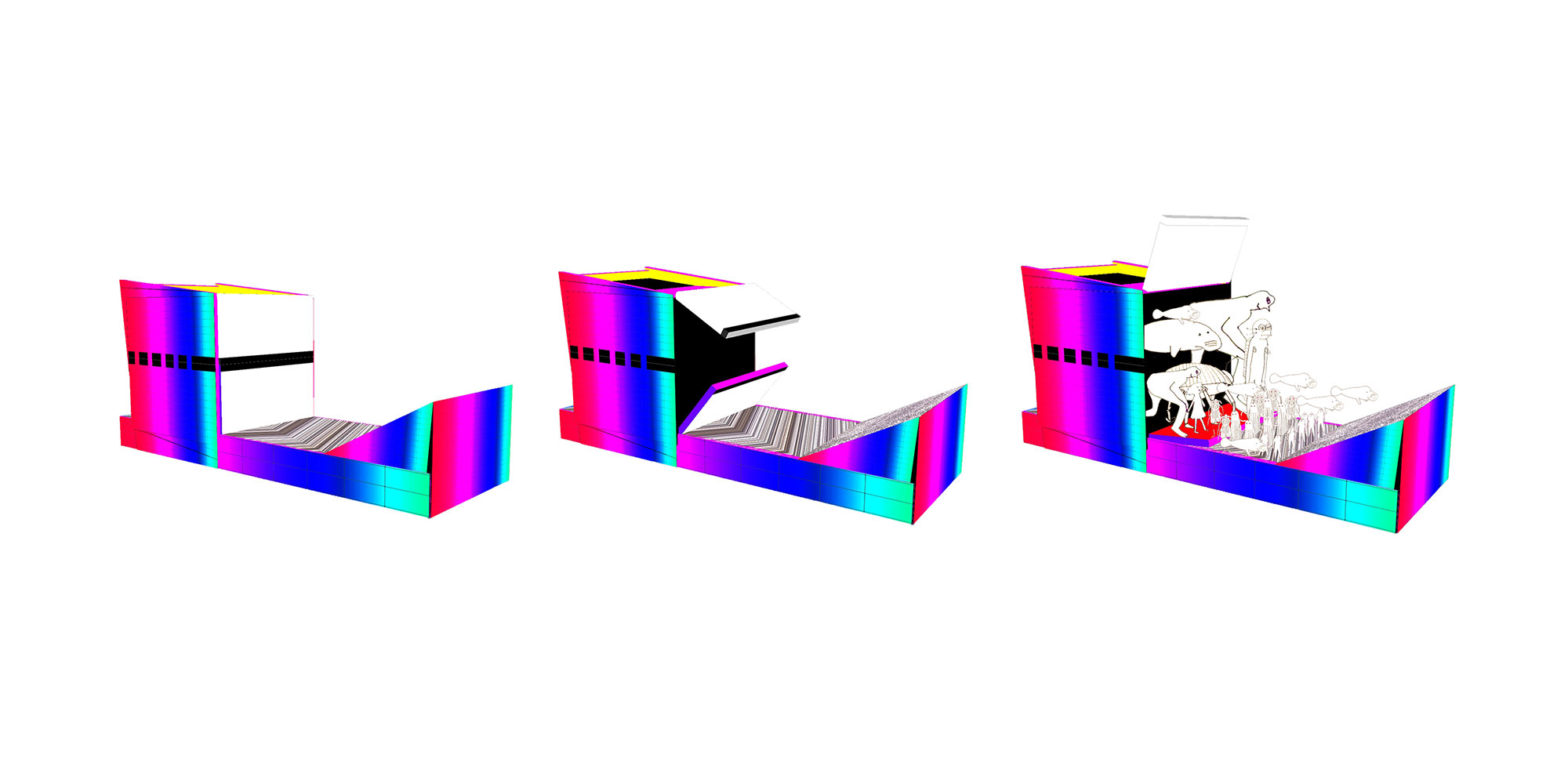 Biografie:
Kudo Mayuko (JP) was Born in Oita, Japan. In 2013, she graduated with a Bachelor of Film and Theater from Tama Art University. In 2018, she attained her Diploma of Fine Art at the University of the Arts Bremen. This year, she completed her Diploma 2 of Media Art at the Academy of Media Arts Cologne.