Augmented Reality (AR)-Animation
"Every time you imagine something, it's the key to reality. Imagination is the key to creation. In other words, everything you imagine is […] reality." – Omnec Onec, from the planet Venus.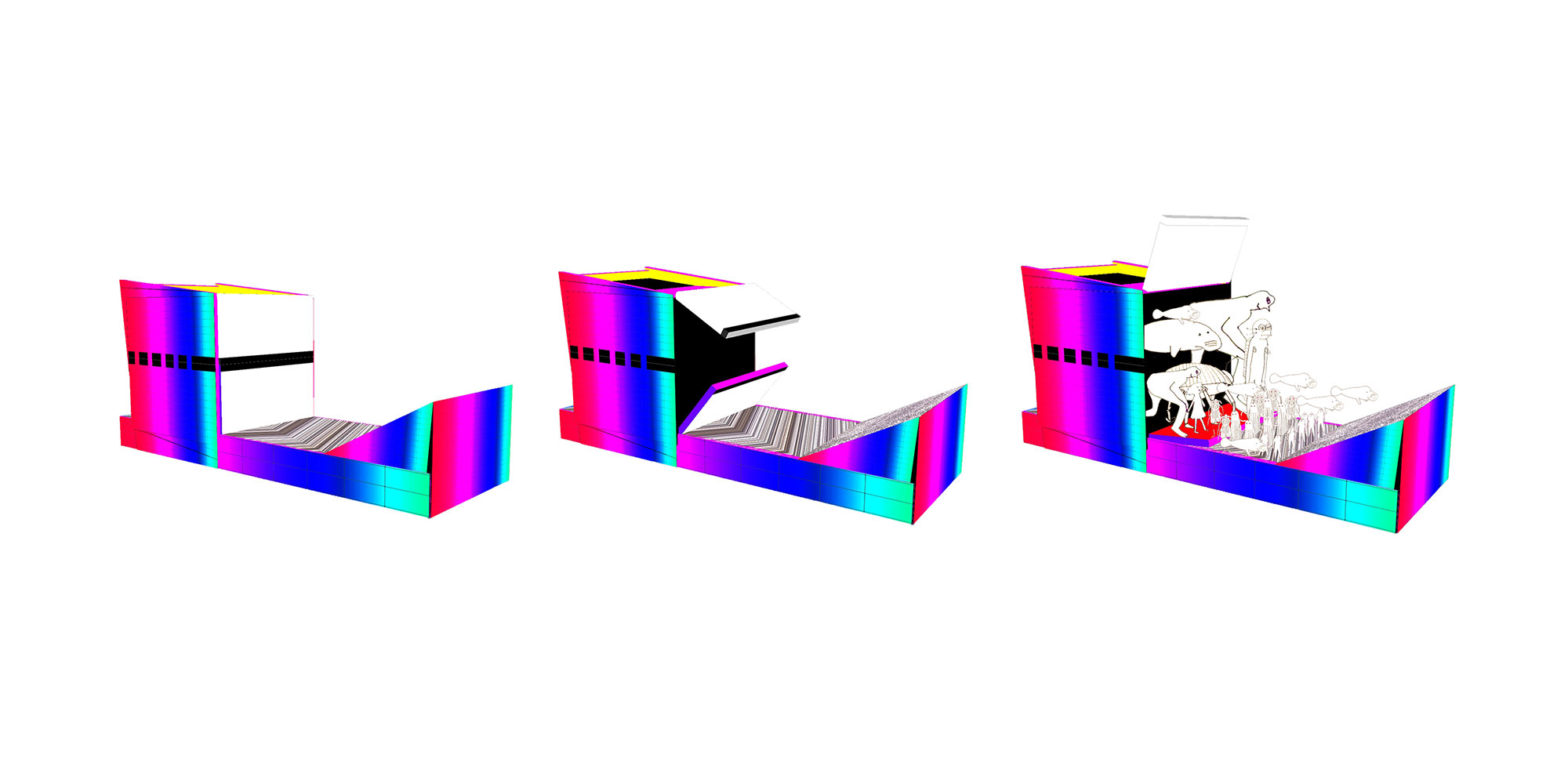 In Tape, the AEC is transformed into an oversized, sparkling ribbon-wrapped box. If you point an AR-app on it, the ribbon disengages and opens a gate that reveals the content: fleeing color dots, which slowly form figures that rise from an intangible, all-energy world into our reality.
Biography:
Kudo Mayuko (JP) was Born in Oita, Japan. In 2013, she graduated with a Bachelor of Film and Theater from Tama Art University. In 2018, she attained her Diploma of Fine Art at the University of the Arts Bremen. This year, she completed her Diploma 2 of Media Art at the Academy of Media Arts Cologne.