A vibrating instrument to create ephemeral dynamic motion sound sculptures
Acousmatics (acousma in Greek means "aural cognition") is the cognitive science of listening; a listening to listening. To make this possible, unheard sounds and compositions are projected through an orchestra of loudspeakers: the Acousmonium.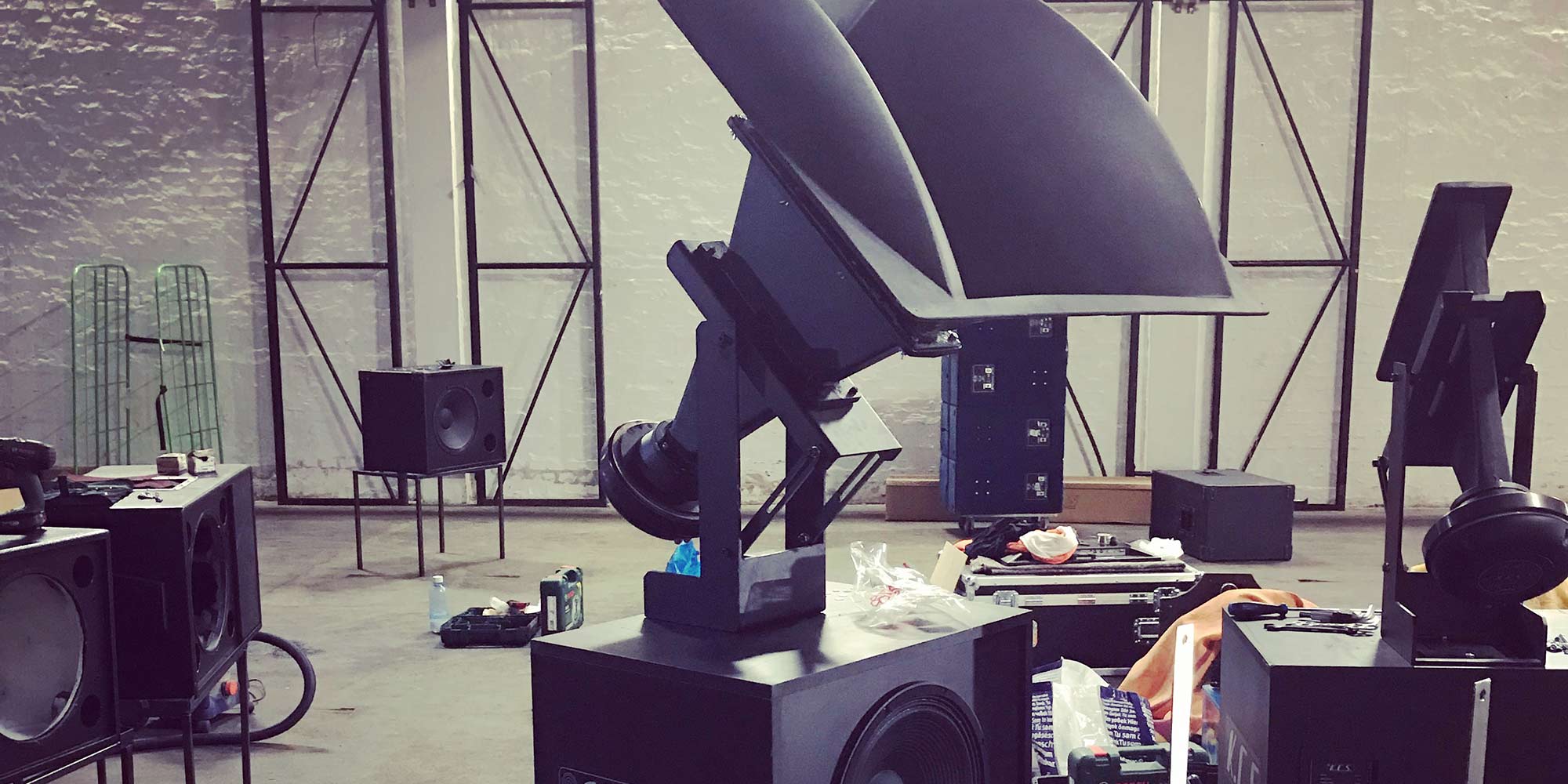 Over the past ten years, Thomas Gorbach and Marco Schretter have developed The Vienna Acousmonium, a unique setting of loudspeakers, hardware and control units that allow the projection of oeuvres as concerts or permanent sound installations. Accompanying this development, Gorbach invented a specific interpretive technique: ephemeral dynamic motion sound sculptures – a method for the spatial distribution of intrinsic sonic space information.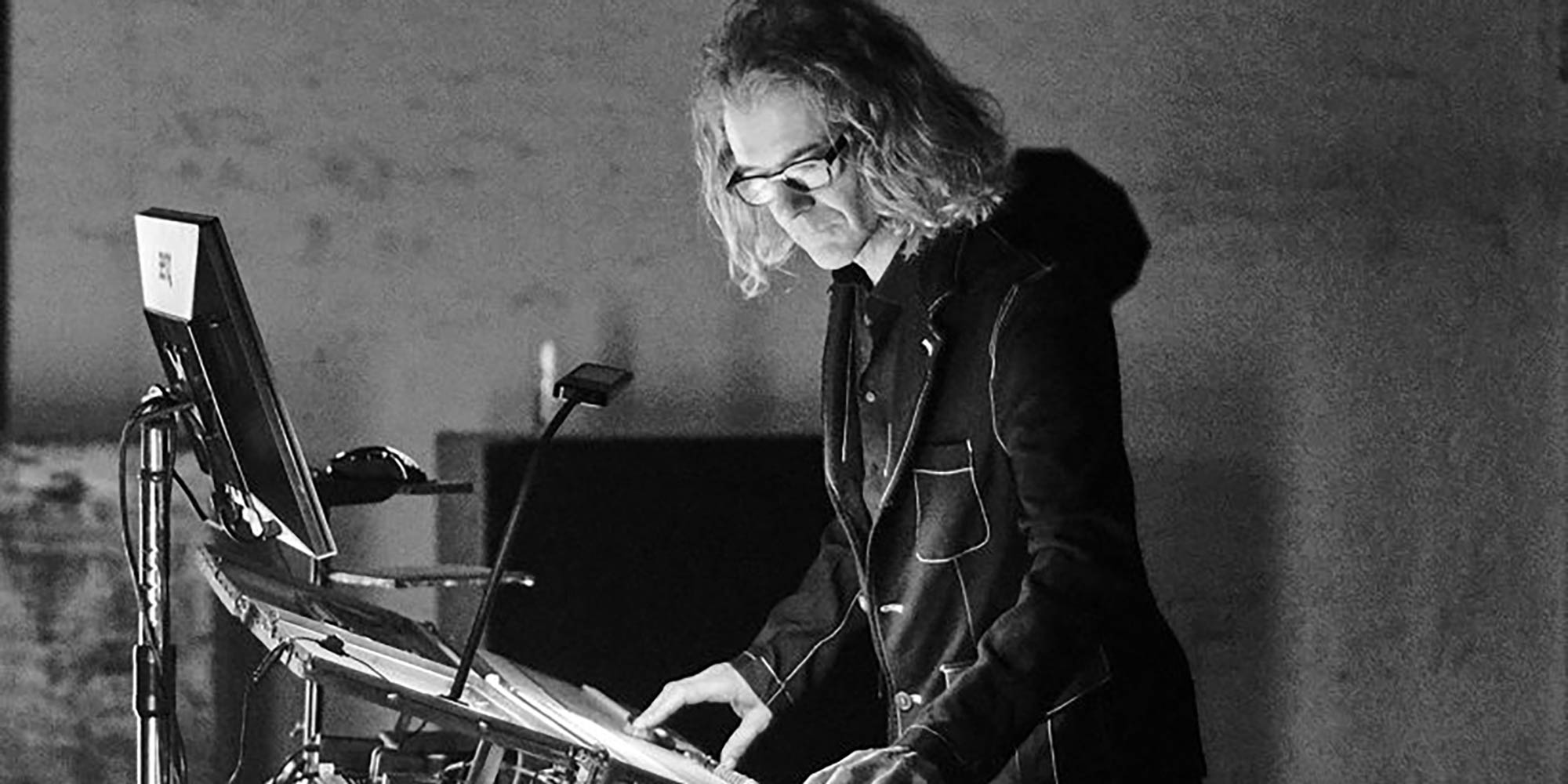 14:00 – 14:30
Frühe Visionen virtueller Musik
Anestis Logothetis: Coloured Noise (1962-64)
Pierre Schaeffer: Quatre etudes de bruit (1948, 1971 revision)
Étude Violette, Étude aux Tourniquets, Étude aux Chemins de Fer, Étude Pathétique
İlhan Mimaroğlu: Agony (1965)
Halim El–Dabh: Wire Recorder Piece (1944)
15:00 – 15:30
Sphärenmusik
Laurie Spiegel: aus The Expanding Universe: Kepler's Harmonies of the worlds (1977)
Elisabeth Schimana: aus Sternenstaub "Sonnenwinde" (2009)
16:00 – 16:30
Die Additive Farbtonmischung und Weiteres
John Chowning: Turenas: the realization of a dream (1972)
Anestis Logothetis: Wellenformen EMS Stockholm (1981)
17:00 – 17:30
Teilchenmusik
Iannis Xenakis: Diamorphoses (1958)
Barry Truax: Riverrun (1986)
Thomas Gorbach: Four Variations with ribbed sounds 2014
18:00 – 18:30
Ephemer dynamisch-bewegte Klangskulpturen
Beatriz Ferreyra: Echos (1978)
Elsa Justel: Cercles et Surfaces (2013)
Rocio Cano Valiño: Astérion (2018)
Daniel Mayer: Matters (2019)
19:00 – 19:30
Virtuell – Aktuell – Akusmatisch (LIVE)
Anton Iakhontov: Scothae (2004-8)
Martina Claussen: Cri – Schwebungen II (2018)
Thomas Gorbach: Shots & Curls (2018/19)
Bruno Strobl: "weiter, weiter, weiter…" Transformationen – (2018)
Project Credits:
In cooperation with Ars Electronica and IGNM-O.Ö.