Artificial Intelligence & Life Art
HONORARY MENTION
Installation
Nine robots act as stylized pupils in the "classroom." They learn to pass the time and obey the teacher during the lesson represented in theatrical performance. Even after revolting, they get back in line to follow what is being taught. Childhood memories, Jacques Tati, Theodor W. Adorno and Michel Foucault influenced Patrick Tresset for this art installation.
The 15-minute performance is less a commentary on technology itself than an observation on society, human nature, and behavioral standardization.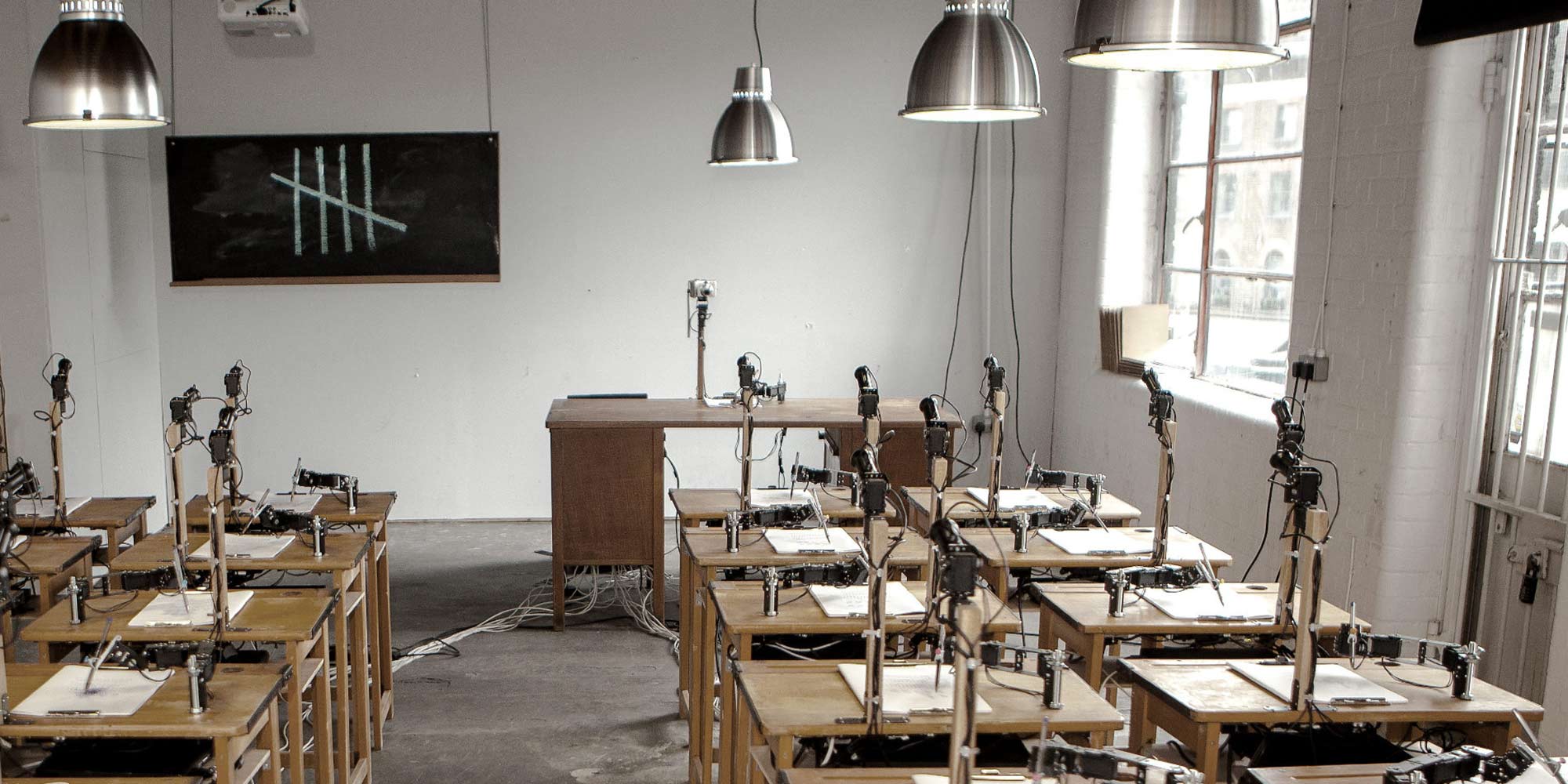 Project Credits:
With support of Ateliers Tresset SPRL-S
Commissioned and co-produced by Illuminate Productions for Merge Festival in partnership with Better Bankside and Tate Modern.
Website: