In the last school year before his Matura, Alex Lazarov decided to write down in his notebook everything he had in mind – his personal experiences, ideas and thoughts, but also what he had learned during this time. Together with his team, this resulted in an authentic film project, a portrait of the Internet generation, which can be seen as a web series of five episodes on his YouTube channel. "Jungle" is not just an excerpt from the world of young adults and a declaration of love to his generation. Alex Lazarov has left his very personal aesthetic fingerprint here – with images and scenes that trigger a wide range of emotions and give the audience the feeling of having been there – back in 2018. For "Jungle," he has now received the 2019 Prix Ars Electronica Golden Nica in the "u19 – CREATE YOUR WORLD" category.
Who wants to meet Alex Lazarov and other participants of the category "u19 – CREATE YOUR WORLD" in person: During the CREATE YOUR WORLD Award Ceremony at the POSTCITY Linz, on THU September 5 2019, 10:30 AM, the young winners of the Prix Ars Electronica will receive their prizes!
How did you get the idea to shoot a web series like "Jungle"?
Alex Lazarov: The idea came to me in the last year of school. I wanted to use the summer after my Matura to catch a moment. I thought to myself that it would be a phase in my life which I will most probably not have again in this form. I used the project to incorporate my perspective and interests. In every single minute of the film I wanted to wrap it up, show things I wanted to see myself when I watch a film – a kind of search for my own fingerprint. And I worked with my team because you can't do a project like this alone. We tried different things without trying to be perfect – and it turned out to be a very playful project that, in my opinion, carries a lot of the energy that was created during the shooting.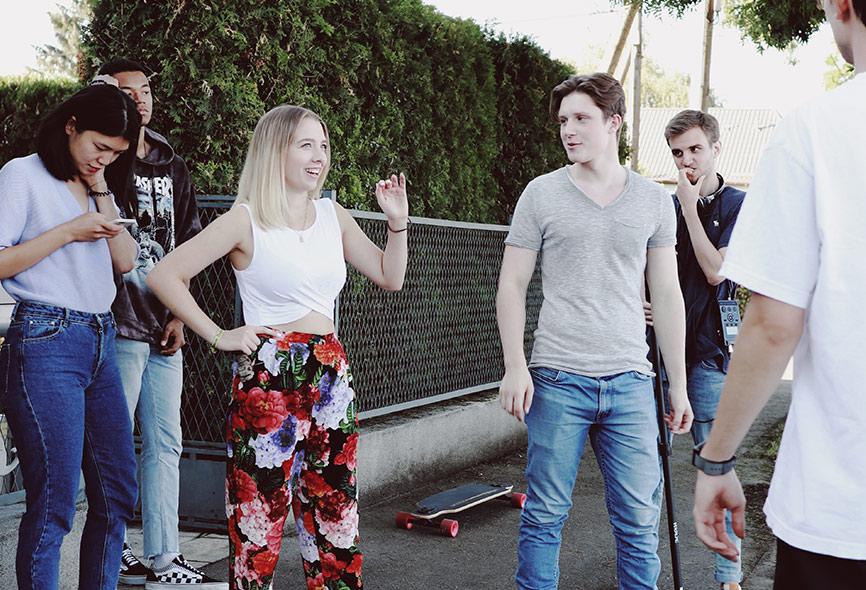 Where did you get your inspiration from?
Alex Lazarov: I hope when you watch the web series, it feels like scrolling through an instagram feed. There are sequences with orthodox church music but also rap music. The biggest inspiration for this project was certainly the filmmaker John Hughes and his teen films from the 1980s like "The Breakfast Club", but also "Eyes Wide Shut" by Stanley Kubrick, "Funny Games" by Michael Haneke as well as the "Blair Witch Project" or "The Nightcrawler". There's an unbelievable amount of different films, all of which have been included here – not to mention what I've seen on the internet since childhood or experienced in my personal environment. Some moments in the film I really experienced in such a way, they are not fictitious, others again already.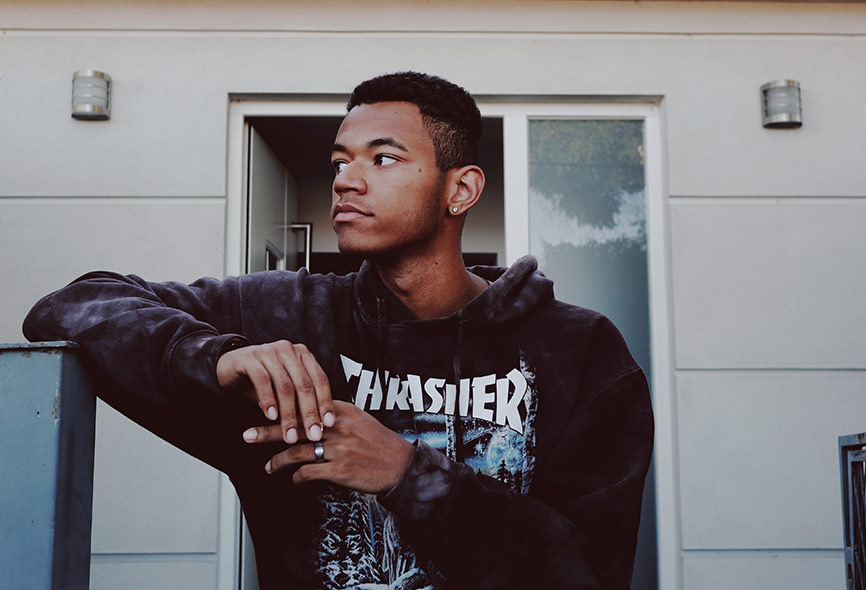 How did you find your love of the film genre?
Alex Lazarov: I think I subconsciously suspected for a very long time that movies were my thing. Even as a child I liked to observe and in the cinema I finally found a place where my audiovisual perceptions were directed. I didn't understand that for a long time – until I saw Christopher Nolan's film "Inception" at the age of 12 and really understood what a director actually does, namely to take control of what you hear and see as a viewer. Maybe that was the moment when I thought I wanted to do that too! I then shot my first film on my iPad on the Donauinsel in Vienna with my classmates and now at "Jungle" I had the wonderful opportunity to work with an excellent young team.
Do you know what happens next with you after the Golden Nica?
Alex Lazarov: That's a very good question. I don't know exactly yet, but I would definitely like to continue working on all the projects I still have in my mind over the next few years. In my mind I am already in a completely different place than two years ago, where the first idea of this web series came into being. "Jungle" has become a collection for me to try out different things, and I will continue to do so. Just to do what I want, to film what I want.