The festival theme "A New Digital Deal" asks about our possibilities and abilities to act when it comes to the future. It stands for the call for a new deal, for proposed solutions and approaches, which is becoming louder and louder on several levels. It is about how to understand this deal and what it can look like.
"Digitization is not changing our world, but instead it is changing all the more fundamentally how and what we can and must do in this world."
Throughout the Ars Electronica Festival we're asking ourselves questions like: How can we repair the digital world, address the problems and still prevent the increasingly visible advances of a power-political crackdown? What skills and what expertise do we need for this, where and how will we be able to acquire these skills, where and how will we train the necessary experts? What roles will each and every one of us play in this?
Within the framework of the "New Digital Deal" we will address topics such as "Ecology", "Digital Education" and "Another Tech is possible". Within this and the following articles we will explore these aspects of the festival theme in more detail, explain what we mean by this, which questions are connected to it, how they affect you and each one of us and where you can meet these questions in the festival program – in order to maybe even meet possibilities to take action for you, for each one of us, for society in the end.
Ecology or Some people think 2°C is no big deal…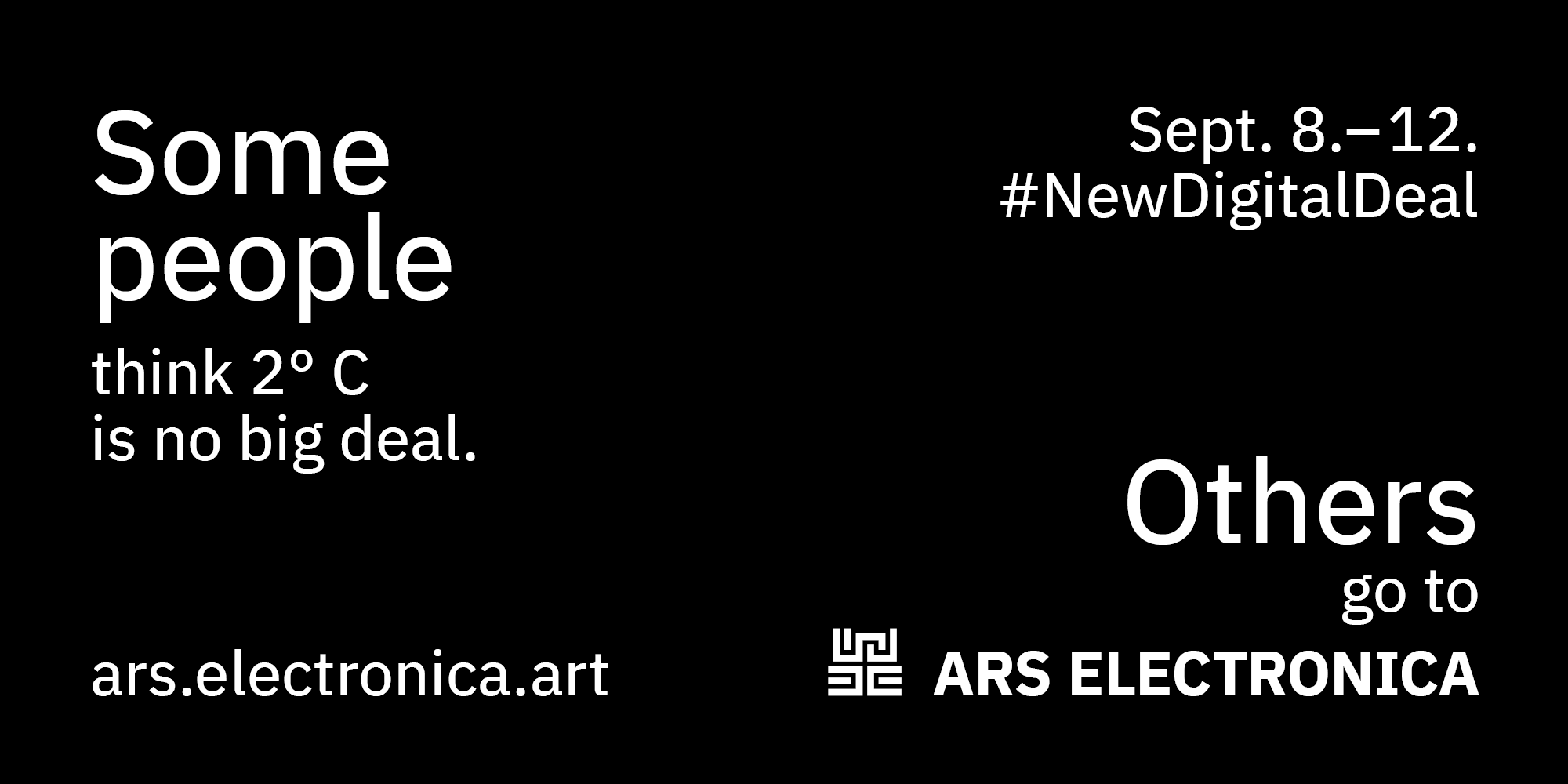 Terrible floods in Germany, heat waves and forest fires in southern Europe and Turkey, hailstorms hitting not only Austria but even the UK – not to mention tornadoes and hurricanes. The effects of climate change are not in the future, we are already in the midst of it. Now is the latest possible time to act. We need to get into action. Art provides us with new ideas, science provides us with data such as satellite images and with the necessary background knowledge to give us the tools to do so. Now it's up to us…
The fact that the European Platform for Digital Humanism and its individual projects are dedicated to ecology is something we have already written about in detail in an earlier article. Projects like Studiotopia, Roots & Seeds or STARTS1 will definitely be an important part of the festival – both onsite in Linz and online as well as in the Gardens in Europe.
A large number of Ars Electronica Gardens around the world also deal with the topic of ecology both online and in their offline programs:
What is "green"? Are we "green"? And is the vegetative world at all? With monumental biotechnical installations, olfactory portraits of trees and chemical recreations of historic toxic pigments, the "Ars Electronica Garden Munich "GREen – Sampling Color – Farbe Vermessen", initiated by the Muffathalle Munich and curated by Jens Hauser, deals with debates on climate policy at the nexus of art, nature and science.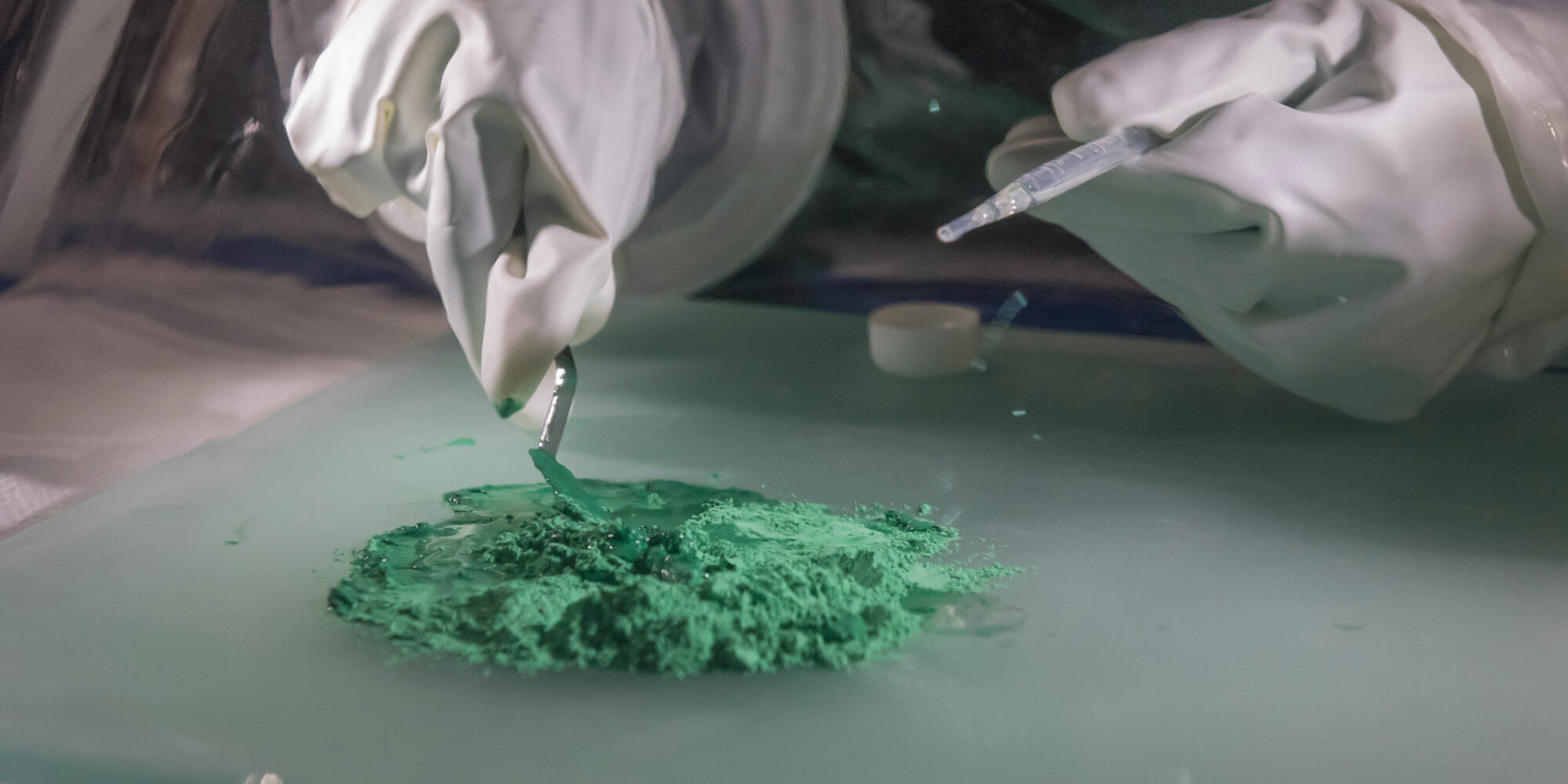 Esch-sur-Alzette, the cross-border area in the south of Luxembourg, is in transformation: a former steel industry area will transform into a center for future-oriented knowledge and innovative creativity. Esch2022 – European capital of culture invited Ars Electronica Export to become part of this transformation through curating an exhibition in the Möllerei. The exhibition invites visitors to explore art as a tool for us humans to understand and envision the future.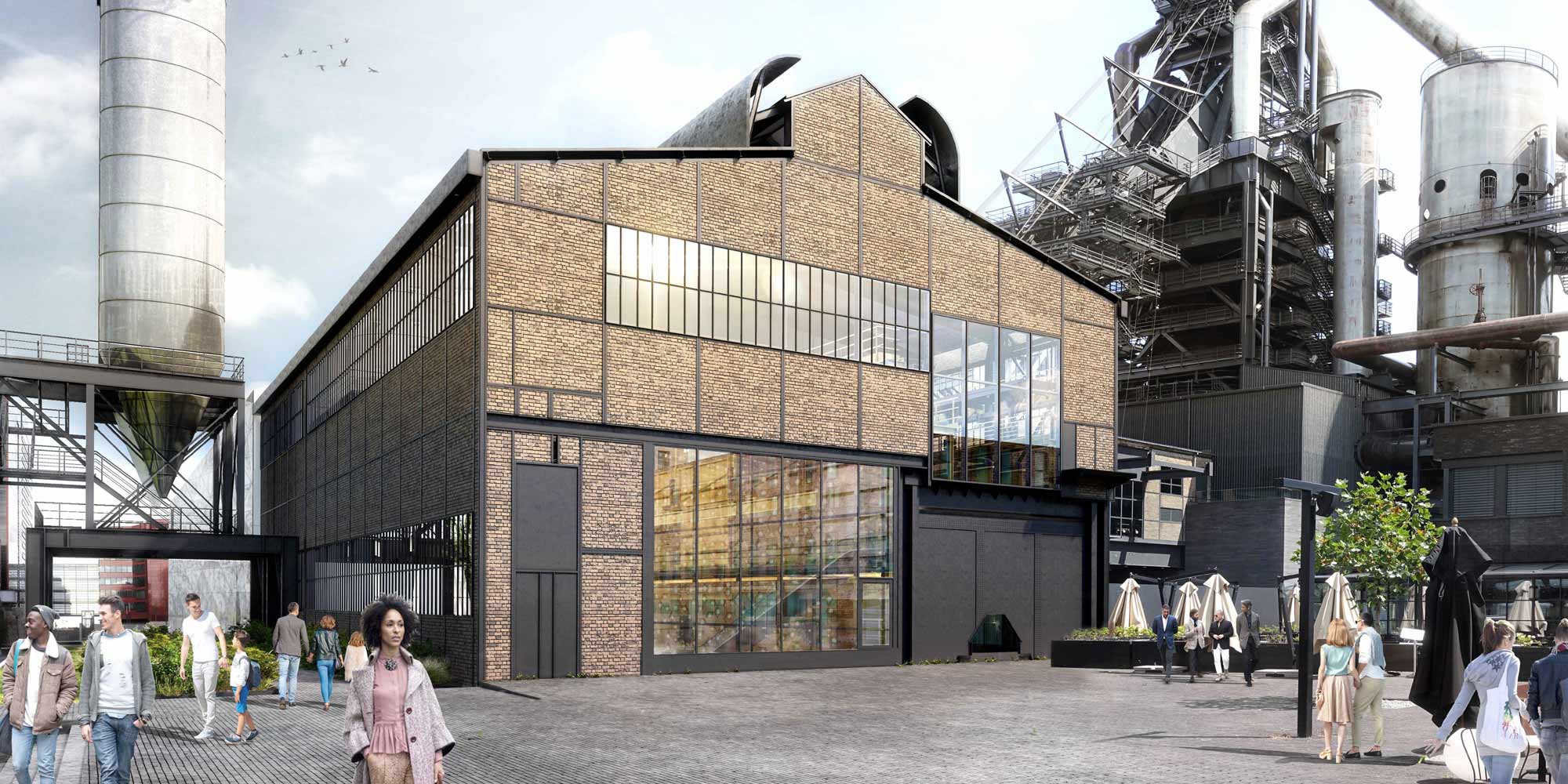 The Ars Electronica Garden Bologna/Fano entitled "Data Tour d'Italie – A journey about environmental challenges", curated by Federico Bomba and Filippo Rosati, is both a project and a network. It deals with data and the environment, linking cultural and scientific research centers from different geographical areas of Italy: cities in the mountains, islands and coastal towns. The Garden presents the results of four artistic residencies, each related to a specific environmental issue that emerged from the data collection and analysis: Bologna: air pollution with "Moss" by Marco Barotti Cagliari: rain and wind changes with "Entu" by Emanuele Balia and Marcello Cualbu Fano: microplastics in sea water with "Un millesimo di millimetro" by Giovanni Muzio Val Camonica: the melting of glaciers with "Un suono in estinzione" by Neunau.
Ars Electronica Garden Buenos Aires "The Pulse of Earth – From the Olympus of Gaia to the Blockchain and NFTs" considers the planet as a living organism that is 4.5 billion years old. There are many ways to measure the pulse of the Earth. In this interdisciplinary project, it is explored from different angles, such as the geological perspective or the forces of nature. This project explores how humans – consciously or unconsciously – copy nature, for example, via the concept of blockchain…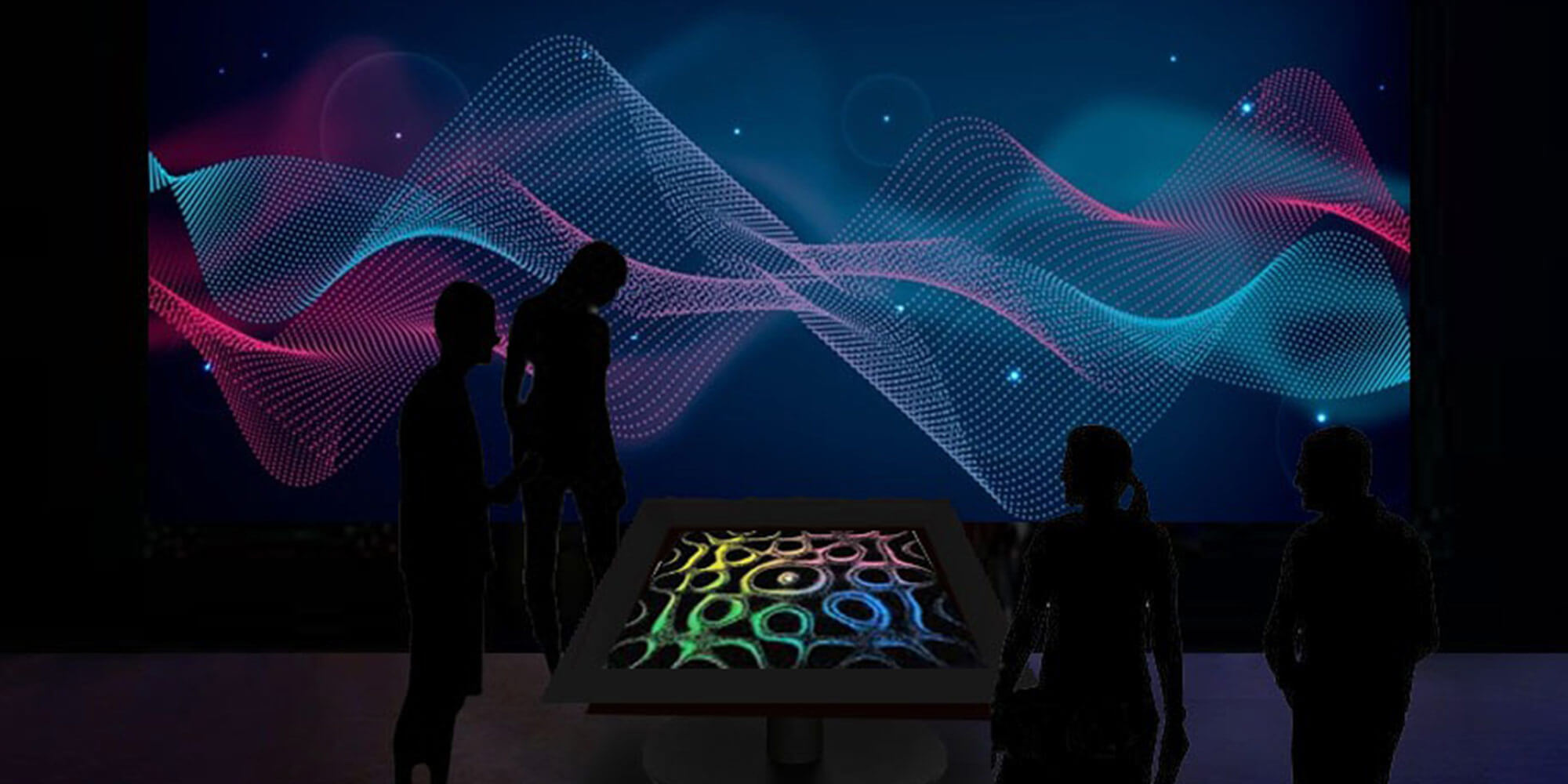 How can we perceive what is not visually tangible? An araucaria tree suspended above a vast black space, generated by a LiDAR scanner…. These 3D images aim to revolutionize the way we understand changes in tree structures and forest ecosystems, and is also the driving force behind the Polygonal Forest project of the Ars Electronica Garden Araucanía.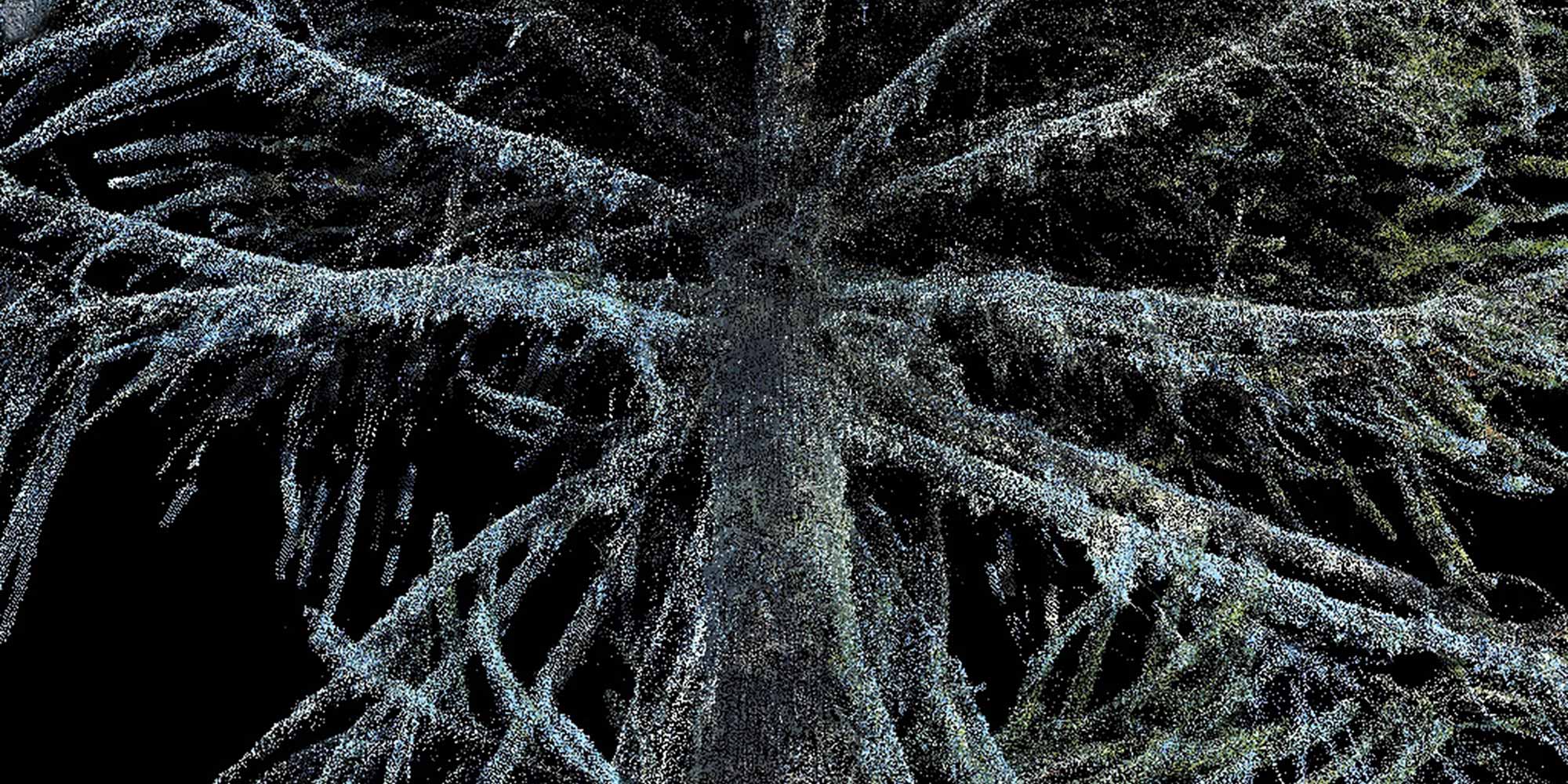 With over 80 gardens to choose from, it's not easy, so here's another selection of Gardens that are involved in exciting projects around ecology: Ars Electronica Garden Vienna/Venice "The Sea—Sounds & Storytelling II", Ars Electronica Garden Mumbai "Opening Doors", Ars Electronica Garden Barcelona Quo Artis "Roots & Seeds XXI. Biodiversity Crisis and Plant Resistance", Ars Electronca Garden HYDRA (Sevkabel Port / St. Petersburg) and many more. Here you can browse through the program of all our Ars Electronica Gardens 2021.
Let's move on to the projects on site, in Linz, in Kepler's Gardens on the JKU campus: Individual projects in the Theme Exhibition that we would like to highlight include How to make an ocean by Kasia Molga. She struggled with her grief after a devastating loss in fall 2019. She cried a lot and eventually began to collect her tears while wondering if they could start and then sustain a new life in the ocean. This year part of the Theme Exhibition, the work was created as part of an EMAP/EMARE residency2 and with funding from the European Union's Creative Europe Program.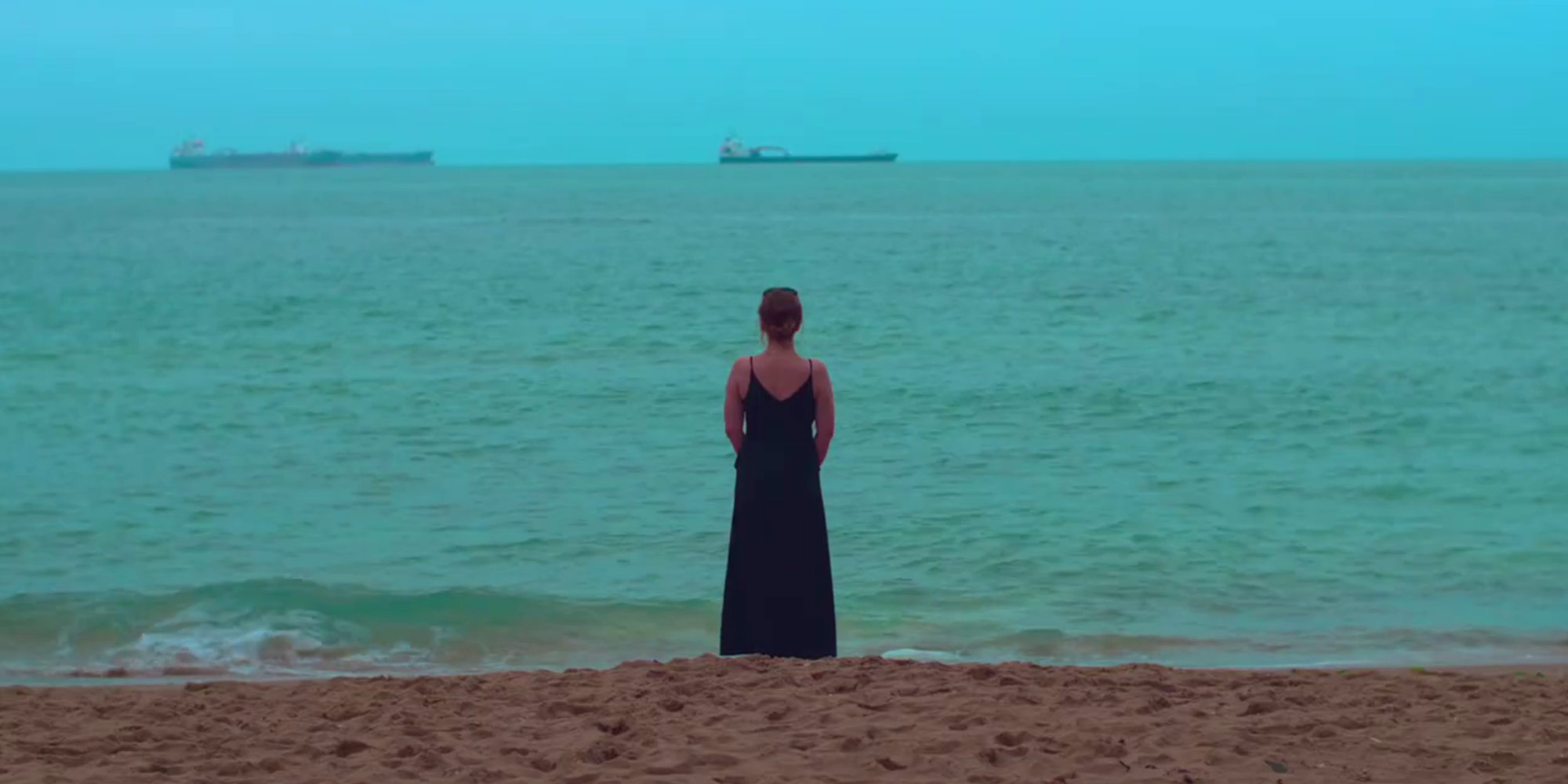 Equally exciting is this project: The Museum of Edible Earth deals with the questions: What is behind the traditions of eating soil? Where does edible earth come from? What are the possible benefits and dangers of eating soil? How do we as humans treat our environment? In the Community Project "Taste your SOIL", which has its starting point in this very museum, winner of an Award of Distinction in the category "Artificial Intelligence & Life Art" of the Prix Ars Electronica 2021, a wide variety of partners of the festival are asked to taste the earth they stand on and live with and to make a video of it. The result will be presented at the festival.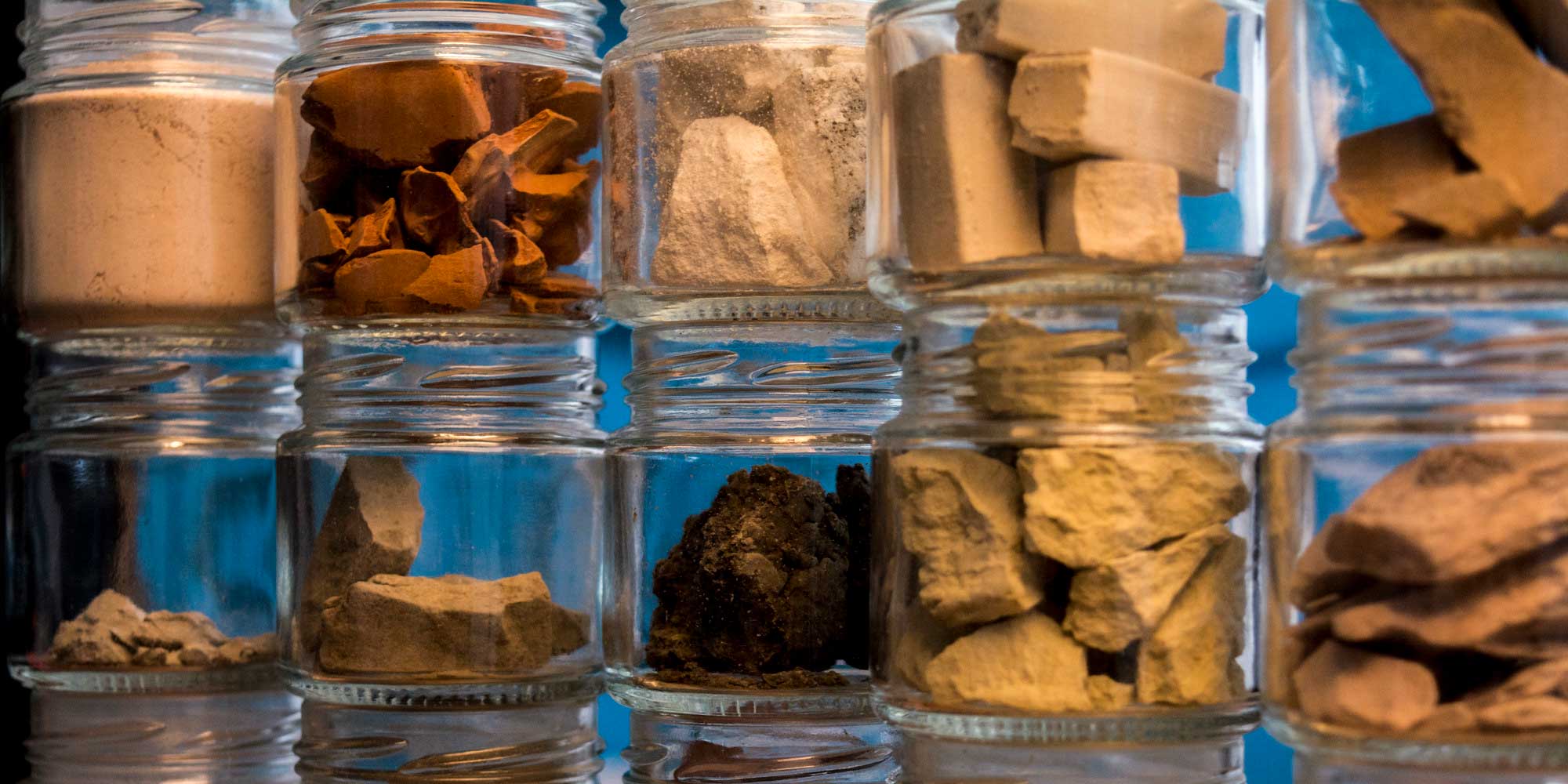 Also part of the theme exhibition and also interesting in connection with the questions around Ecology are the projects Codex Virtualis, Transformation of Scenery and also Cypress Trees. But we don't want to tell too much in advance… You can see these and many more projects live in Kepler's Gardens at the JKU campus from September 9-12.
In the u19 Prix Exhibition, which is located right there, In Kepler's Gardens, around the pond and along the Kepler building and thus appropriately surrounded by a lot of greenery, visitors get an insight into the way of thinking, forward-looking approaches and ideas of children and young people. So it is not surprising that the topic of climate change, the handling of resources and the environment plays an increasingly important role in these projects.
The conference program is also dedicated to the New Digital Deal, this year hosted by Branch Magazine,, winner of the Ars Electronica Award for Digital Humanity. As an example, we would like to point to the conference "AI and Climate Change: The Promise, the Perils and Pillars for Action" by Eirini Maliaraki. AI systems have the potential to disconnect economic growth from rising carbon emissions and environmental degradation. AI as a bundle of data, learning algorithms, and sensing can help decouple both impacts and resources. We are excited to learn more about this potential at this conference.
A longtime partner of Ars Electronica is also a pioneer when it comes to environmental protection, cultivating the land in a nature-friendly way and, last but not least, good food: Bio Austria. Once again this year, the Farmers' Market will focus on climate protection. Questions about ecology, the agriculture of the future and the coexistence of man and nature will be discussed over a glass of organic apple juice and a regional cheese sandwich. Here you can read more about the farmers' market, which will take place on the Saturday of the festival on the JKU campus.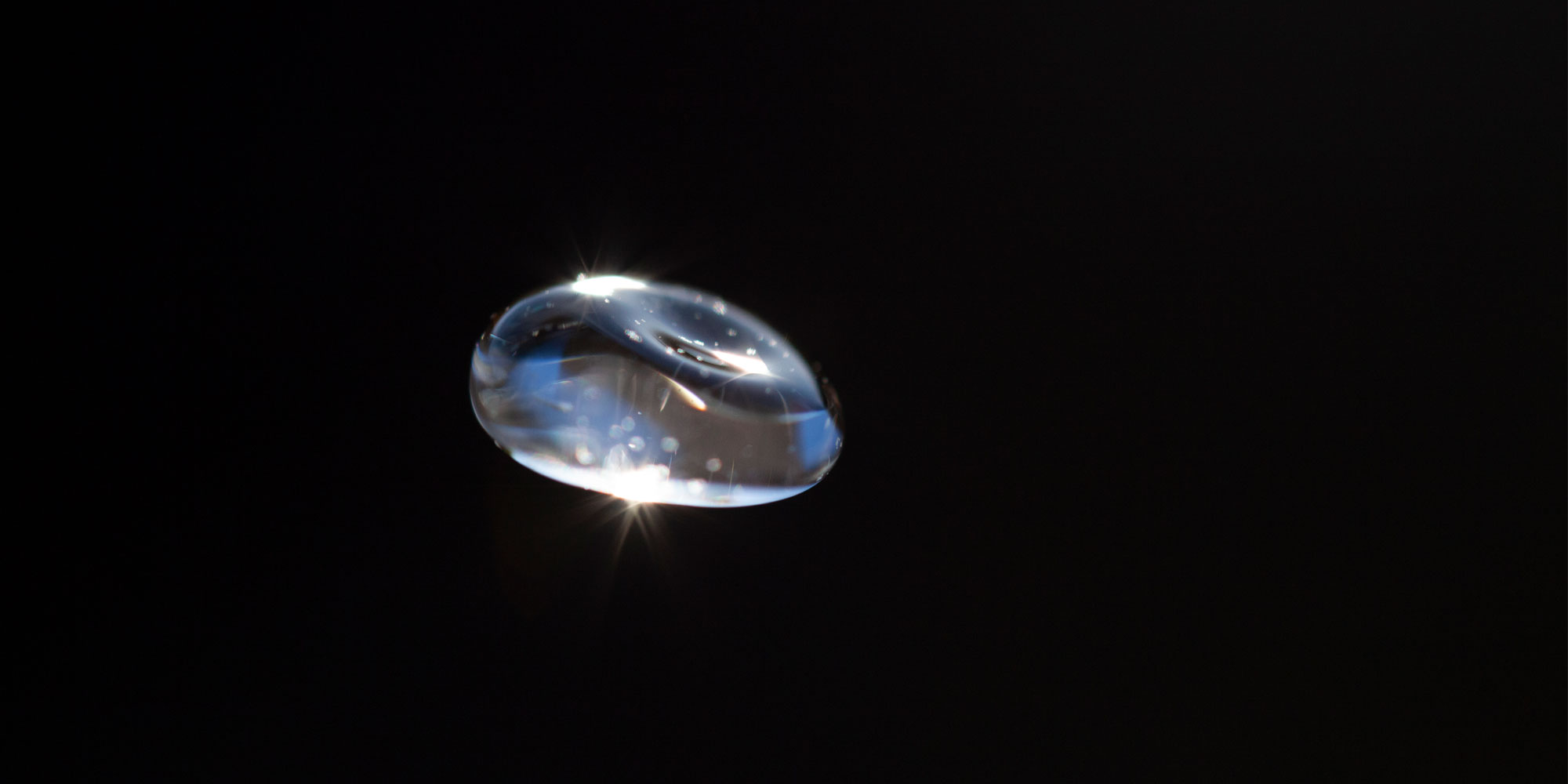 Let's jump a few train stations ahead: At the Ars Electronica Center, numerous projects and even an entire exhibition deal with ecology and climate change: On the one hand, there's the already existing Global Shift exhibition. The project, which was largely prepared in-house by Ars Electronica Solutions, has since become the department's core competence. In addition, workshops on the subject can be booked, including for companies. On the other hand, the new exhibition "There Is No Planet B," which deals with global warming and human responsibility, will open on September 7. In cooperation with the Climate Energy Fund, however, this exhibition not only highlights the urgency of the situation, but also shows that there are possible solutions and an increasingly broad social commitment to tackle it. And the relationship between humans and nature also plays a major role at Deep Space 8K, for example in the Burning Trees project.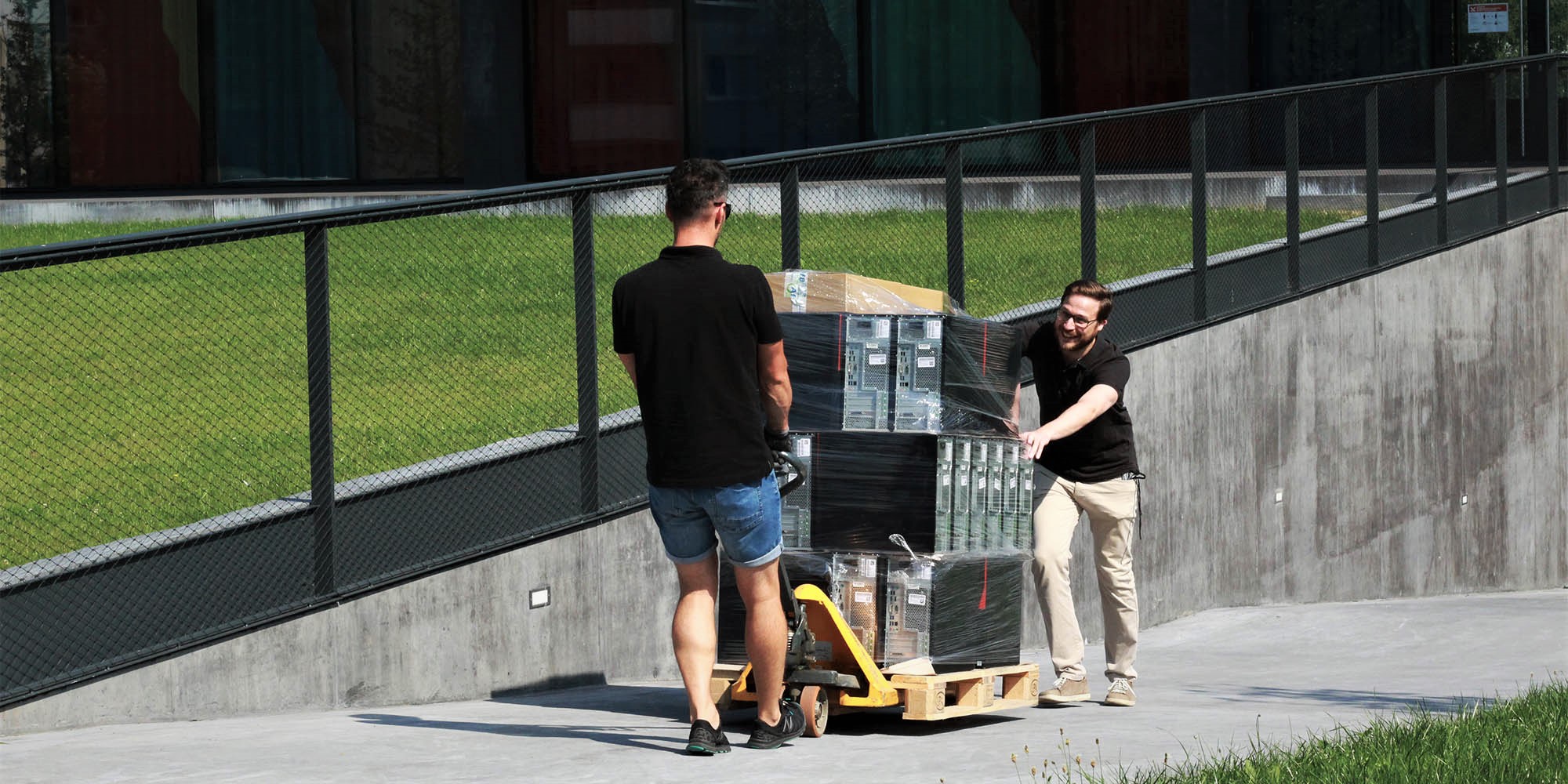 To conclude this compilation, we'd like to point out a partner that not only provides us with computers and screens, but also fits in well with the festival's focus and our concerns: Ars Electronica has been provided with IT equipment by AfB – Work for People with Disabilities – since 2019. It's not just the employment of people with disabilities that makes AfB unique, but also the sustainable focus of the company. AfB specializes in the reuse of discarded equipment from various IT operations. The equipment is inventoried, certifiably wiped, tested, cleaned and re-marketed with a 1-year warranty. With the help of this strategy, the company has ensured that the raw material segregation of IT tools in Third World countries, which endangers the environment and people, has been curbed.
You can read more about the Ars Electronica Festival on an ongoing basis here on our blog, on the website and on our social media channels – on Facebook, Instagram, Twitter and LinkedIn.

1 STARTS is an initiative of the European Commission under the Horizon 2020 research and innovation programme.
2 This project is presented in the framework of EMAP/EMARE, which is co-funded by the Creative Europe Programme of the European Union.