Six artists working in art and technology from across Latin America debut major new commissions within the Ars Electronica Festival at the Lentos Art Museum. The exhibition showcases the works of  the inaugural CIFO-Ars Electronica Award recipients, Dora Bartilotti (MX), Electrobiota Collective (AR/MX), Thessia Machado (BR), Amor Muñoz (MX), and Ana Elena Tejera (PA). Their works reflect the ways Latin American artists employ technology such as electronic textiles and AI computers as media to explore individual and collective identity, culture, and history.
Launched this year, the CIFO–Ars Electronica Awards celebrate and advance the practices of emerging and mid-career Latin American artists working with technology in the field of new media and digital art, providing up to $30,000 per recipient to develop a new project. In addition to the exhibition the resulting works join the Cisneros Fontanals Art Foundation (CIFO)'s renowned permanent collection of modern and contemporary art, with a special focus on Latin American art.
"CIFO is a resource and advocate for Latin American artists worldwide. Coinciding with CIFO's 20th anniversary, our partnership with Ars Electronica builds on CIFO's Grants & Commissions program to create another significant opportunity for the practices of Latin American artists to be shared with a global audience. The exhibition offers a glimpse at the range of art-making visible across Latin American art today, particularly the ways that artists continue to innovate and experiment with new media and technology."
The five new works created by the CIFO-Ars Electronica Award recipients represent how artists across Latin America are using technology to grapple with the complex global challenges of our time. Projects were awarded by a selection committee of curators and scholars in contemporary art and new media: Tania Aedo, Sergio Fontanella, Hemma Schmutz, Martin Honzik and Christl Baur. The evaluation was based on conceptual merit, including the artistic and research motives for the project, as well as the context in which the work was created and the artist's entire body of work. The awards supported the creation of the following commissions: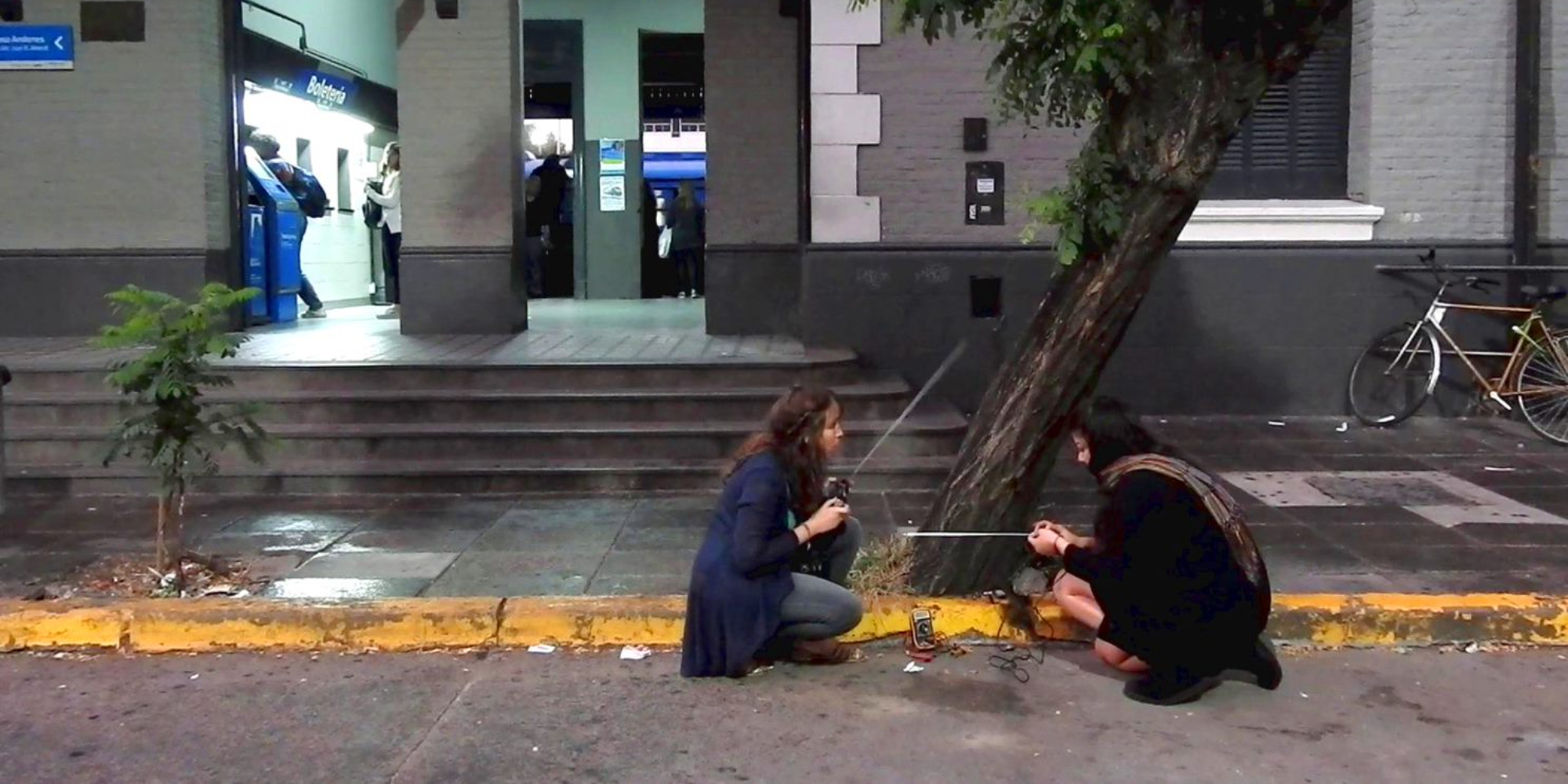 ¿La has visto…? (Have You Seen Her?) is a participatory electronic art piece by Dora Bartilotti, that generates a poetic gesture of search, as well as a collective demand to find the missing women who are victims of forced disappearance in Mexico. Bartilotti is a feminist, multimedia artist focused on generating critical dialogues between art and technology to catalyze political action. ¿La has visto…? (Have You Seen Her?) features a mannequin wearing an interactive electronic textile sculpture which continues her current research exploring new media and electronic textiles as creative mechanism for feminist action.
The video work Cenizas del Paraná is the result of a tactical and forensic investigation based on photogrammetry techniques using drones and satellite images to identify wetland areas and study endangered native plant species from Electrobiota Collective, a artist collective founded in 2014 by Mexican transmedia artists Gabriela Munguía and Guadalupe Chávez. The project embraces a collaborative network integrated by environmental associations, local activists, artists, biologists and the communities that fight for the conservation, protection and sustainable use of wetlands. For this commission the artists focused their investigation on the wetlands of Isla Puente, in Paraná, and Entre Ríos, Argentina.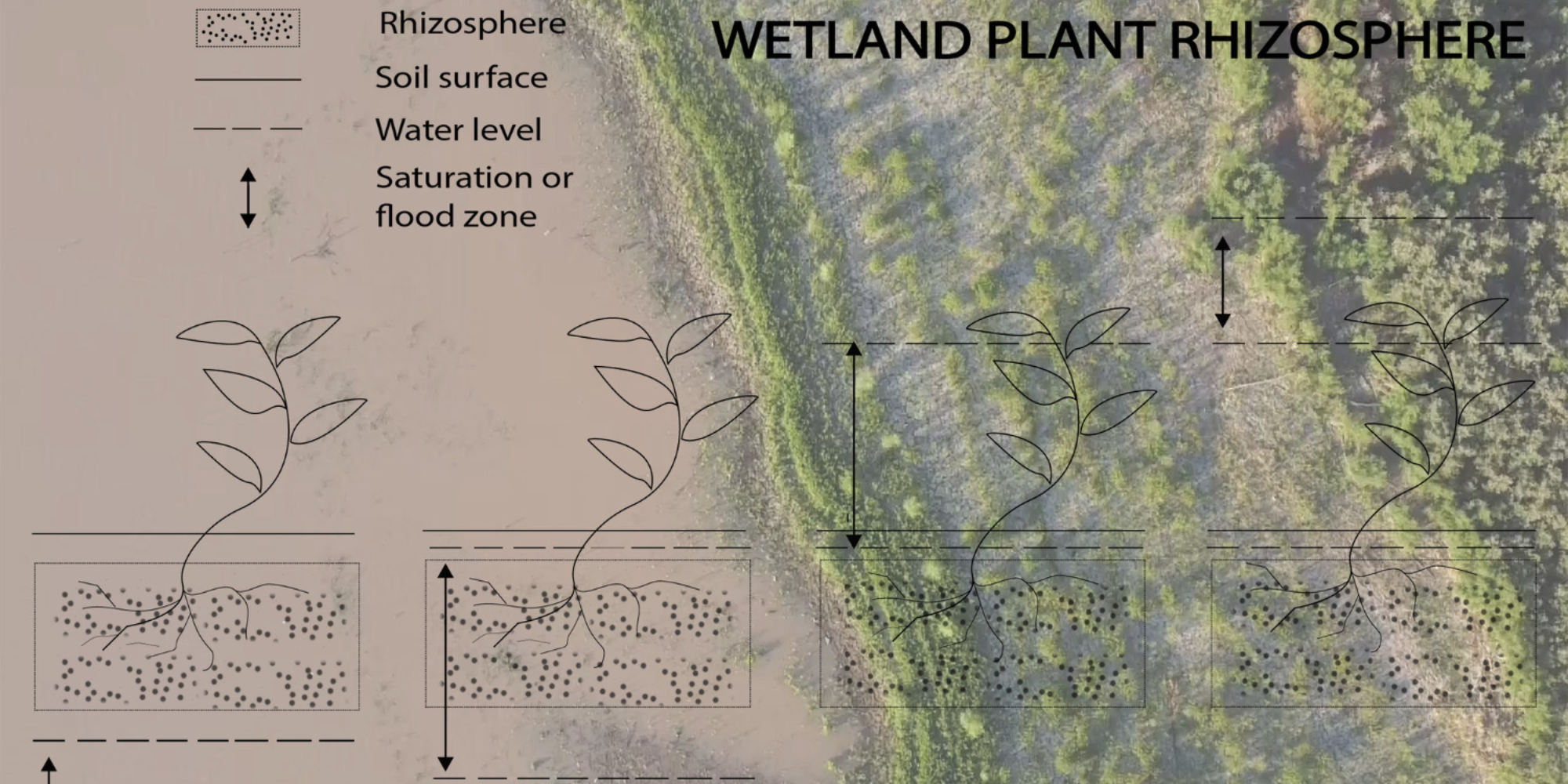 time slip, a song for structural comfort is a sound and light installation by Thessia Machado featuring two wall-mounted, light-sensitive string instruments played by a video projection. The architecture of the surrounding space functions as the resonating body, singing through its structure and filling the space with a composition of evolving drones. As a visual/sound artist, instrument builder, and performer, Machado's work plumbs the materiality of sound and its effect on our shifting perceptions of space.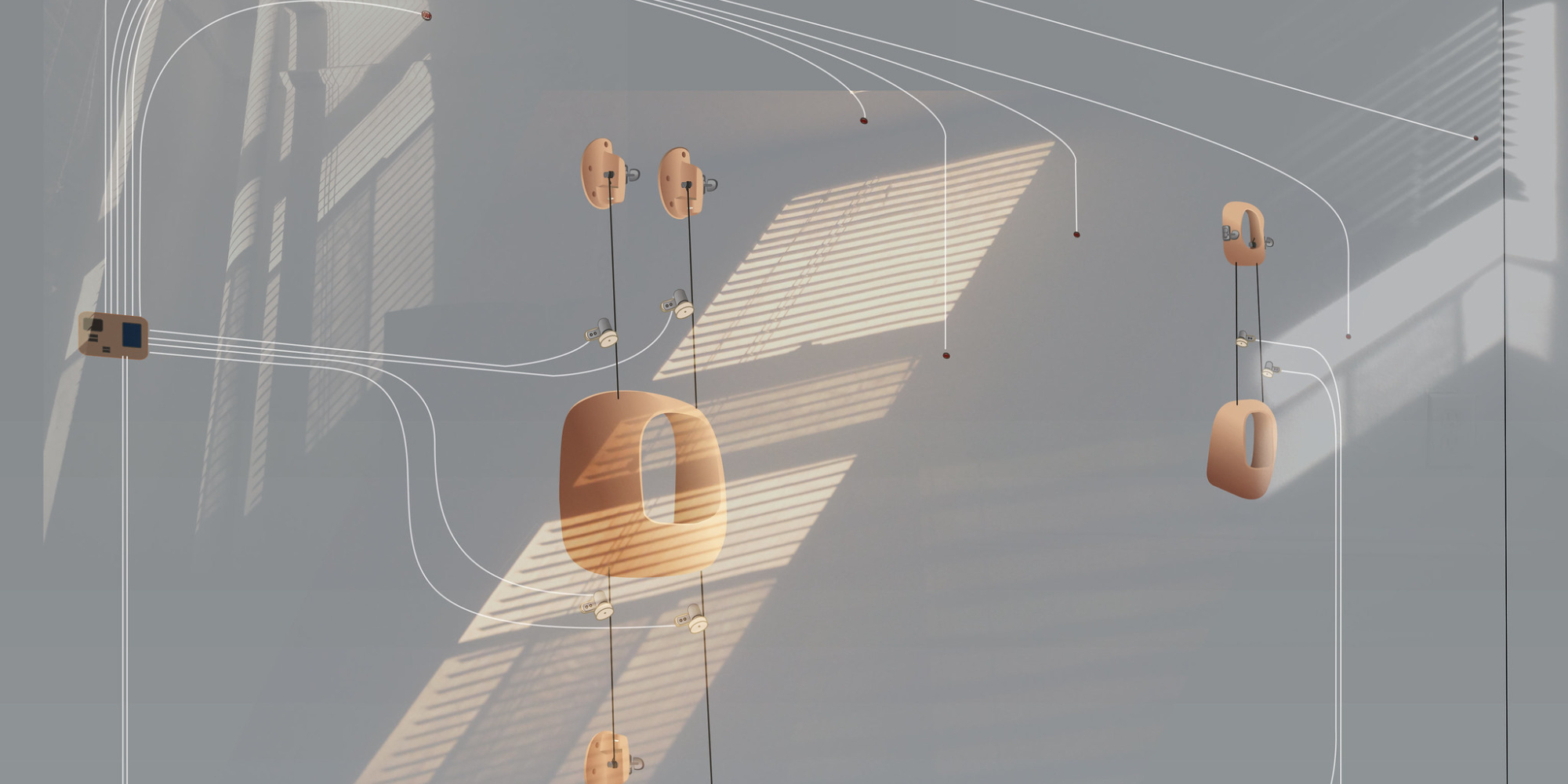 Chimera, Expanded Bodies is a group of bio sculptures by Amor Muñoz , an artist who works across textiles, performance, drawing, sound, and experimental electronics to explore the relationship between technology and society. In this new commission, Muñoz explores biological processes such as circulation and breathing, synthesizing them in a biotechnical exploration of the relationship between technology and our everyday lives. With a special interest in the interaction between material forms and social discourse, her work in the CIFO-Exhibition deals with a scenario where a group of bio-automatons, each a hybrid agent of sculpture and performer, are positioned surrounded by textile interfaces that are an extension of their body.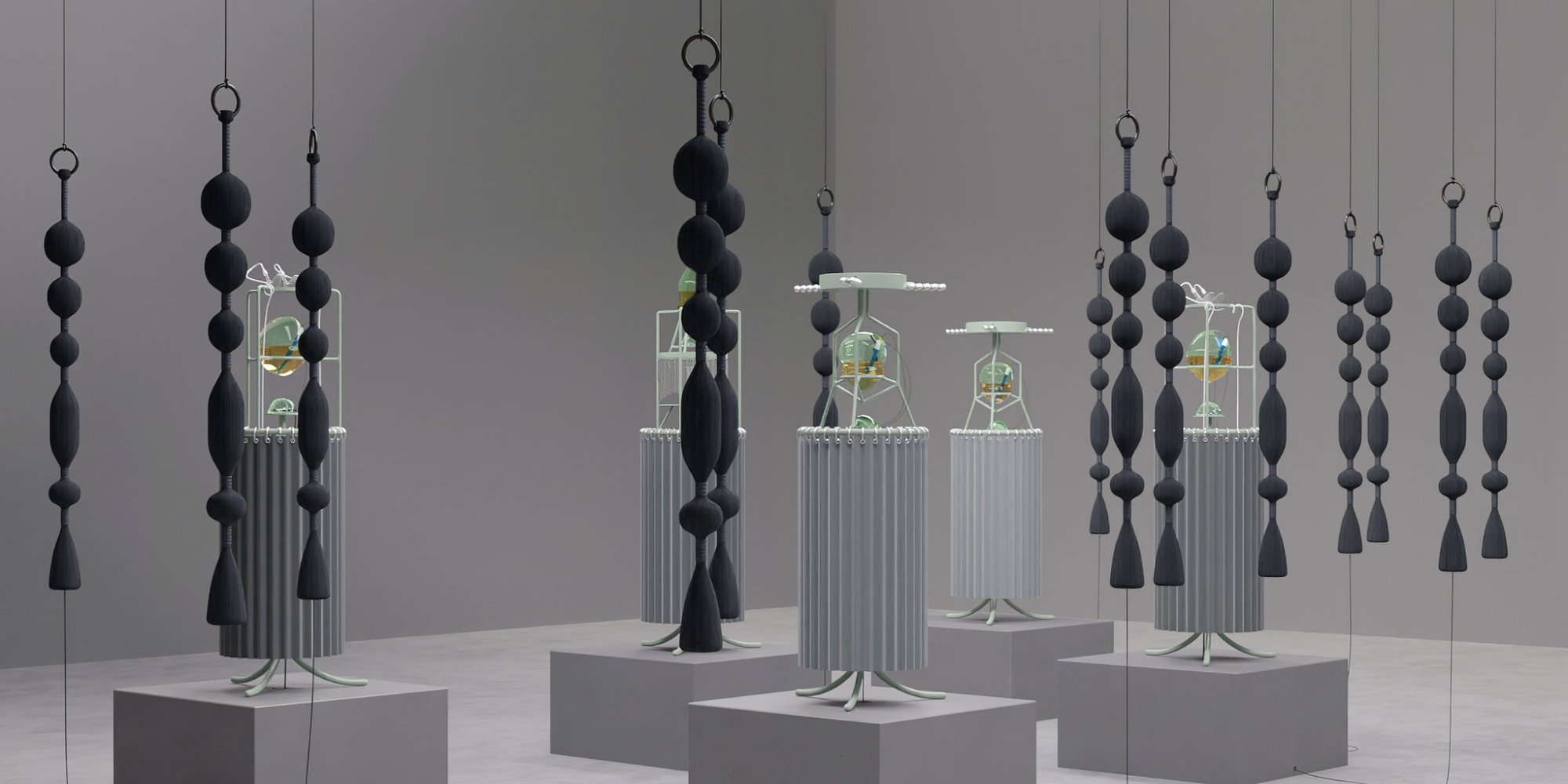 The Walls Know is a new installation by multidisciplinary artist Ana Elena Tejera whose work is rooted in psychology, performing arts and documentary filmmaking. For the installation, Tejera created an AI computer whose education was formed through the consumption of class manuals, archives, and photographs from The School of the Americas in Panama, with the resulting algorithm mimicking a "military education" based on the concrete elements left over from the school.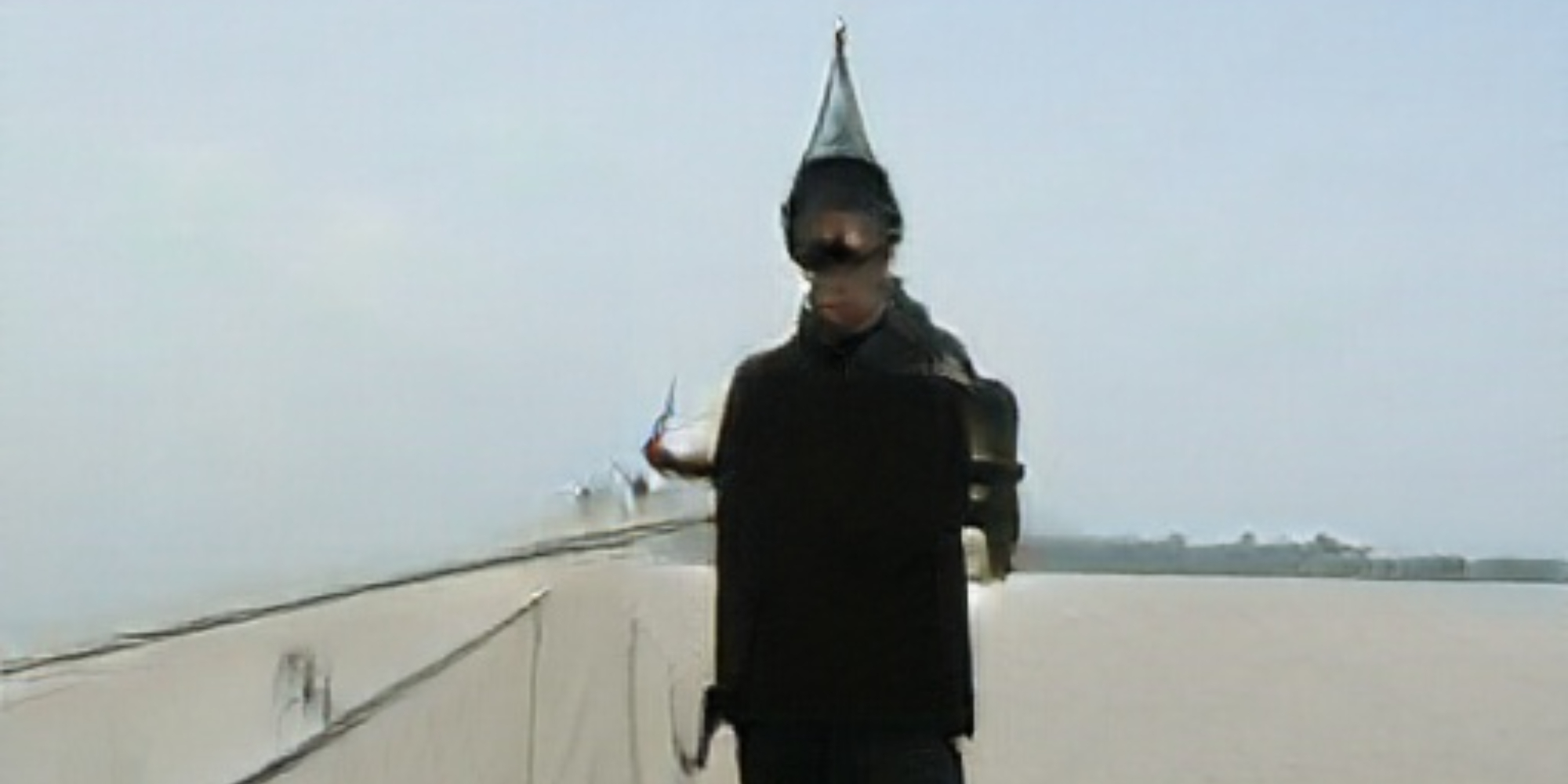 The result of the submissions, overwhelming in their diversity, has more than provided proof of the excellence of media art while addressing the required social-ecological transformation of our society. A cross-section of the submitted works clearly demonstrates the unique nature of Latin American Media Art as a distinct category owing to its cultural and historical imprint. As such it represents an important extension of the Ars Electronica network and perspective on Media Art. This inaugural exhibition demonstrates the integral role that the Latin American cultural sphere has played in technological developments worldwide, and how critical artistic positions have long accompanied and reflected on those developments.
The CIFO Exhibition is part of the program of the Ars Electronica Festival 2022. Find all the details here.