The year is coming to an end and we look back at 365 days of Ars Electronica. Russia's war against Ukraine, the increasingly dramatic climate change, the question of exclusion and minorities, but also the question of culture in the digital space, the digital transformation and the ethics of artificial intelligence – our society is undergoing profound change. As Europe's largest and most important platform for art, technology and society, it is our task to reflect on our own role and respond to the changes in society. Can art play a role in this? Certainly not in the sense of overall responsibility. But art can try to offer a space, an alternative, a neutral place where change can be experienced in its contradictory complexity. Unfortunately, there are artists for whom it is difficult or impossible to develop their artistic freedom due to difficult conditions. With international open calls, exciting collaborations and the Ars Electronica Festival as a stage, we try to reach these people and support them in these difficult times.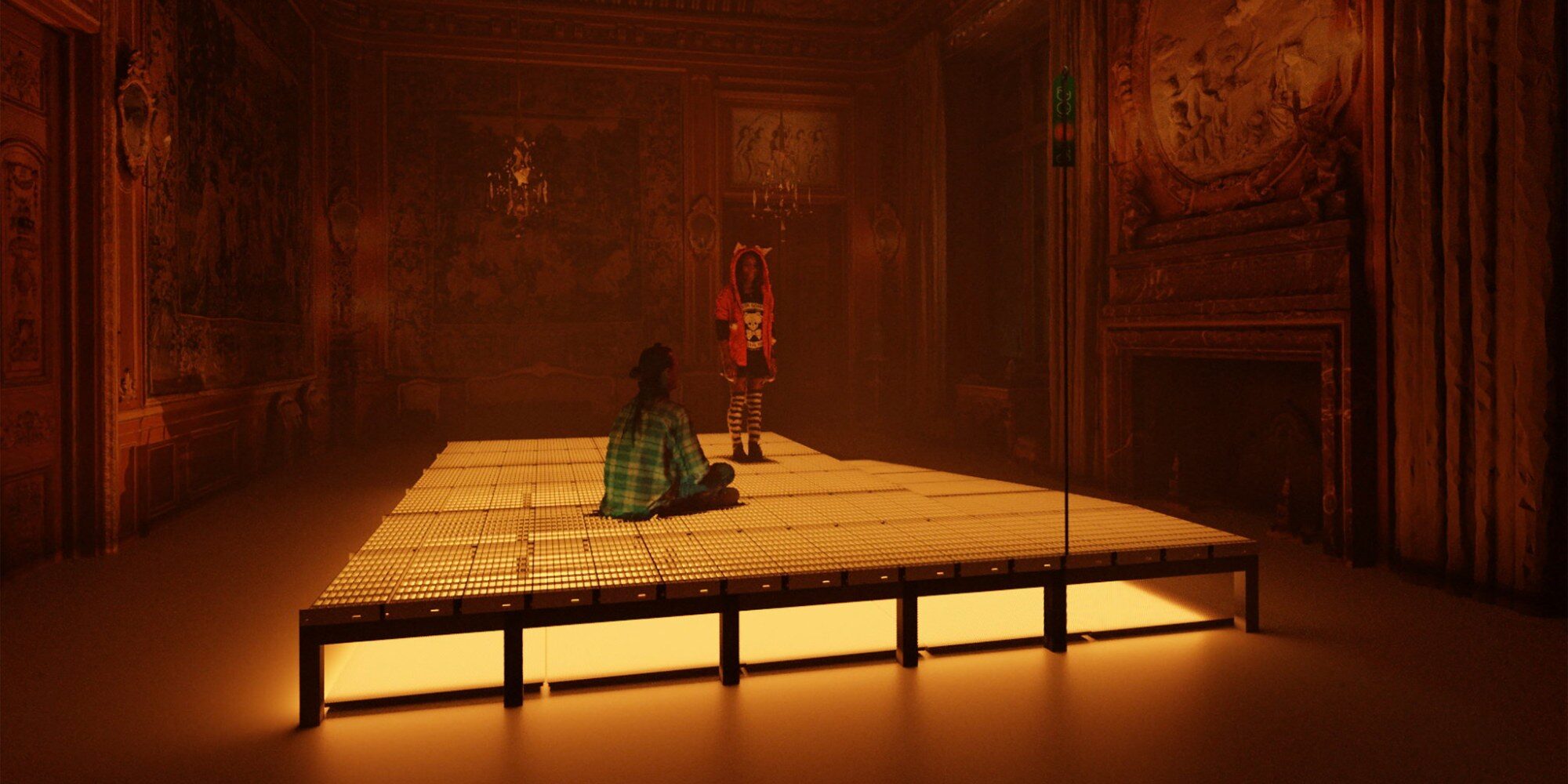 Building bridges
The war in Ukraine has devastating consequences, destroys livelihoods and tries to destroy the cultural identity of Ukraine and its citizens. These dramatic and frightening developments in the Eastern European cultural area are an important occasion to deal with the situation of cultural workers and artists. With the "State of the ART(ist)" call for proposals, the Austrian Ministry of Foreign Affairs and Ars Electronica are creating a virtual art gallery to enable the unfolding of artistic freedom within a secure framework. The aim is to support artists in Ukraine and around the world who are unable to work for peace, freedom and self-determination on the ground, or who can do so only under great threat. All submitted State of the ART(ist) projects will be presented online as part of the Ars Electronica Festival 2022 "Welcome to Planet B: A different life is possible. But how?" and thus made visible to a worldwide audience. Ars Electronica received a total of 357 projects from 40 countries.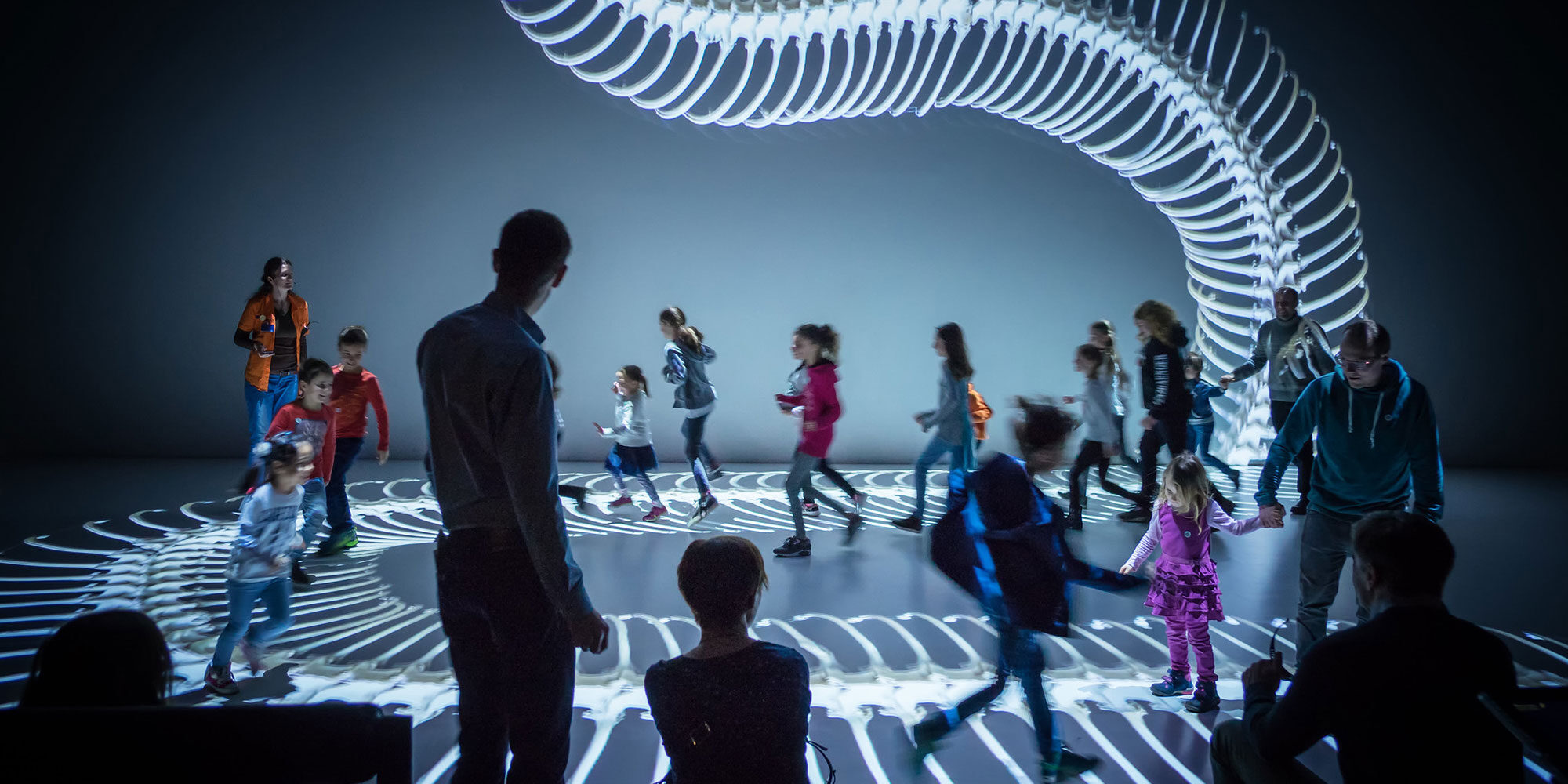 DOORS stands for "Digital Incubator for Museums" and is a joint initiative of Ars Electronica, MUSEUM BOOSTER and Ecsite that supports small and medium-sized museums in digital transformation issues. From more than 120 applications, 40 museums from all regions of Europe were selected to receive support, advice, and information from experts in the first phase of the program – whether it's developing activities that reflect visitors' interests and expectations, purchasing equipment to create digital content, or making their own institution more attractive to a wider audience through digital offerings. All of the proposals show creative ways in which cultural institutions can redefine their own role.
The non-profit Cisneros Fontanals Art Foundation (CIFO) is dedicated to supporting and promoting cultural understanding and educational dialogue between Latin American artists* and global audiences. The CIFO-Ars Electronica Awards recognize and promote the practices of emerging Latin American artists* working with technology in the field of new media and digital art. In addition to a cash prize and an exhibition at the LENTOS Art Museum during the festival, the winning works will be included in the Cisneros Fontanals Art Foundation's renowned permanent collection of modern and contemporary art, with a special focus on Latin American art.
The winner of this year's ArtScience Residency, made possible by the Art Collection Deutsche Telekom, Irakli Sabekia, has addressed issues of migration and displacement in his project "Archive of Spatial Knowledge". The "Archive of Spatial Knowledge" is a digital platform dedicated to collecting and preserving spatial and social memories of people who have been forcibly displaced and denied spatial rights. The archive's main tool is a mobile app called Space Reader, which allows former residents* to connect written memories of their former communities and living environments with the original places on a virtual level. With this tool, the archive creates a protected pool of knowledge that overlays the physical landscape, preserves erased narratives, and allows visitors to the archive to reconnect memories with geographic space.
A stage for art
But it's not only through international calls for entries that we've tried to reach artists and offer them an opportunity to present their art. Here in Linz, too, we've offered creative people a stage to show their works to an international audience. There has been close collaboration between the Linz Art University and Ars Electronica for many years. As part of the "TIME OUT" exhibition series, the Ars Electronica Center provides young media artists in the "Time-Based and Interactive Media" field of study with space for their work. Whether it's film, sound, performance, programming or interface technology, the "Time-Based and Interactive Media Art" course gives its students plenty of freedom to express themselves creatively. The resulting works are as diverse as the course itself-a selection of nine works will be presented at the Ars Electronica Center.
The Ars Electronica Festival 2022 theme exhibition "Welcome to Planet B – A different life is possible! But How?", STUDIO(dys)TOPIA, explores the question of how humanity can put sustainable practices into action and stands as a metaphor for our present in which the concepts of dystopias and utopias find themselves in a changed reality. The selected works focus on the reality of change and its inherent contradictions. The meeting of the two disciplines – art and science – is highlighted, whose character is to be contradictory in order to arrive at possible answers and solutions. STUDIO(dys)TOPIA offers a space in which contradiction can be experienced, tested, and recognized as a virtue and an opportunity, and asks what role art should play in this crucial endeavor.
The CyberArts exhibition presents the works of the Prix Ars Electronica winners, selected by experts from around the world. They come from various fields of digital art and culture, and their works are judged in intensive jury sessions in different categories. In 2022, the best works were selected from more than 2,338 submissions from over 88 countries. The Prix Ars Electronica is thus one of the most important platforms for media artists* to come into contact with a broader public. But it's also a mirror of society that gives us a different view of the relationship between society and technology every year.
The Prix Ars Electronica in the u19-create your world category has always wanted to know what issues young people are concerned with, what visions they have and how they express it all in the form of artwork. The fact that these themes are not always positive in nature is shown by the winning project in the category "u19 – create your world" by Linz artist Mary Maryhofer. A black blanket under which is a seemingly motionless body, on which a poem is written in capital letters. The poem was written at an emotional low point and deals with lethargy, exhaustion and isolation. With the project "The Black Blanket" Mary Mayrhofer deals strongly with the topic of "psychosocial health" and shows the dark sides of a generation that has completely broken away in recent years. In the interview, the artist tells us more about the story behind the project.
Esch-sur-Alzette, a city in the south of Luxembourg, is undergoing a transformation: a former steel region is being transformed into a center for future-oriented knowledge and innovative creativity. Esch2022 – European Capital of Culture has invited Ars Electronica Export to become part of this transformation with an exhibition in the Möllerei. Transformation and change – these are the attributes that Ars Electronica emphasizes in the exhibition IN TRANSFER – A New Condition. It approaches these concepts and wants to explore what the essence of change is. What are the issues that compel us as a society to change, and which are urgent? What are the mechanisms that drive change, why is it prevented, by what means can it be achieved? And what role can art play in this? The exhibition is about artists* who act at the intersection of art, technology and society and are always there where change is happening.
People and their stories
With the New York-based Laurie Anderson, Ars Electronica 2022 honors an artist as "Visionary Pioneer of Media Art" whose comprehensive oeuvre always revolves around the relationship between man and technology and is distinguished by a high degree of sociopolitical commitment. A musician, composer, filmmaker, author and media artist who, like very few others, knows how to traverse and combine the various genres and thus became an influential and style-defining icon of avant-garde media art.
On the penultimate day of the Ars Electronica Festival 2022, Laurie Anderson, in cooperation with composer Dennis Russell Davies, the Brno Filharmonic Orchestra and cellist Rubin Kodheli, presented one of her latest musical works, "Songs for Amelia Earhart," a series of pieces dealing with the last flight of the American pilot Earhart. For the piece, Laurie Anderson took lyrics from Earhart's diary, from the teletype, and from radio messages. "The words used in Amelia come from her pilot diaries, the telegrams she wrote to her husband, and my imagination of what might come to a woman flying around the world," she said.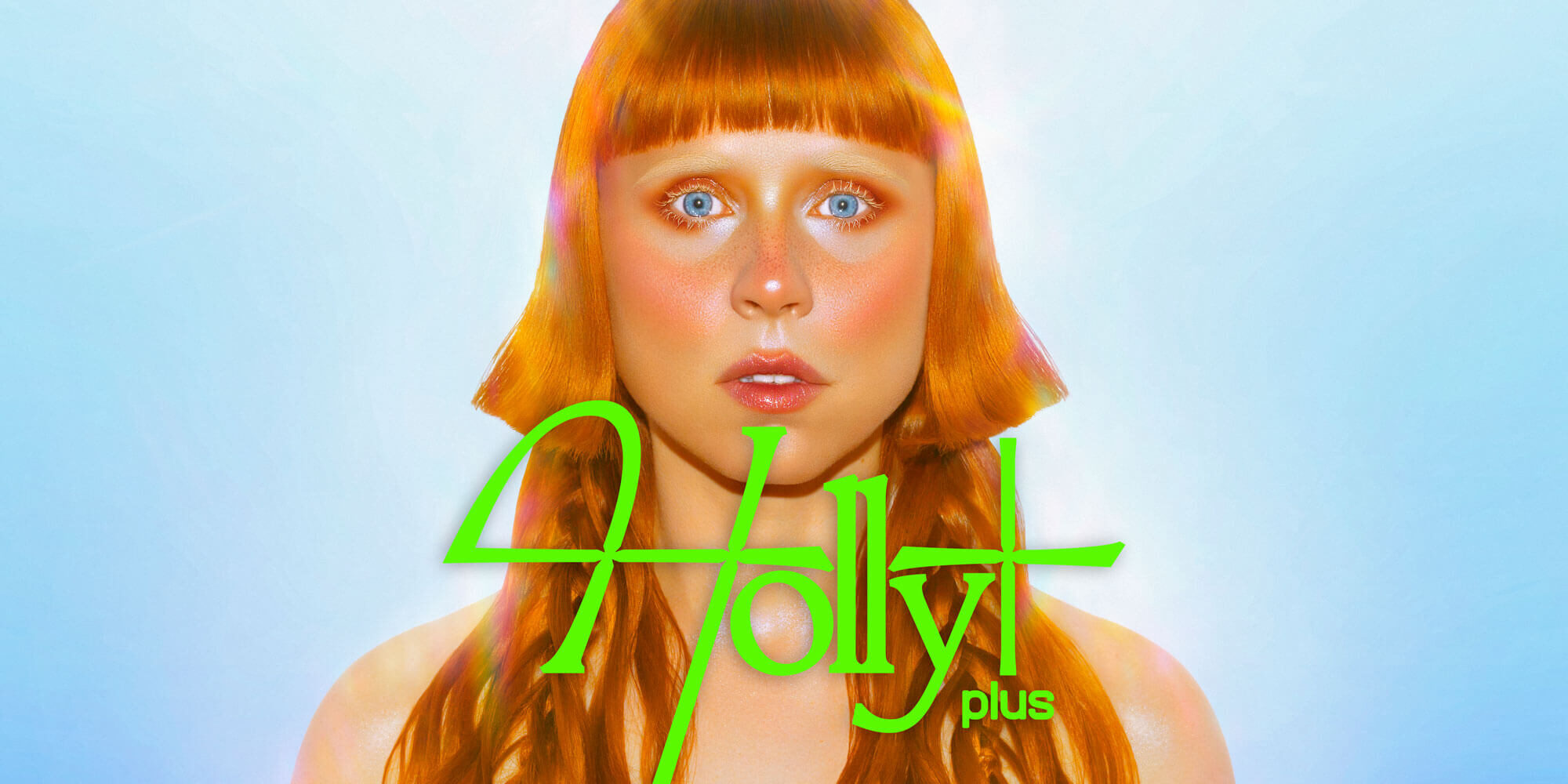 Big applause in the audience, a man enters the stage and strides to the microphone stand in the middle of the platform. The intro sounds, the voice is heard and suddenly confusion arises. The voice that can be heard is not that of the singer. It is the voice of the artist Holly Herndon, which can be heard here translated live by an AI. Taking over the voice of another human being is no longer a dream of the future, thanks to Holly Herndon. "Holly+", for which the artist was awarded the STARTS Prize 2022, is a true tour de force of what machine learning can already make possible in music today. Whether as a pre-recorded audio file via the holly.plus website or, as here, as a live performance, anyone and everyone who wants to can borrow Holly's voice to make music with it themselves. Thanks to the decentralized, autonomous organization "Holly+ DAO" built around the project, musicians can not only use their voice and earn money with it, but also finance the further development of these instruments and take on the role of a controlling body when it comes to the appropriate use of their digital twin.
The American Philip Glass is one of the most important composers of the present day and has helped shape the "minimal music" movement. Works such as Glassworks, Einstein On The Beach and the film music for The Hours or Kundun have made him known far beyond the borders of the classical music scene. On January 31, 2022, the Baltimore-born pianist and composer will celebrate his 85th birthday. We'll also be celebrating in Deep Space 8K at the Ars Electronica Center in Linz with an evening of piano music composed by Philip Glass for Dennis Russell Davies and Maki Namekawa.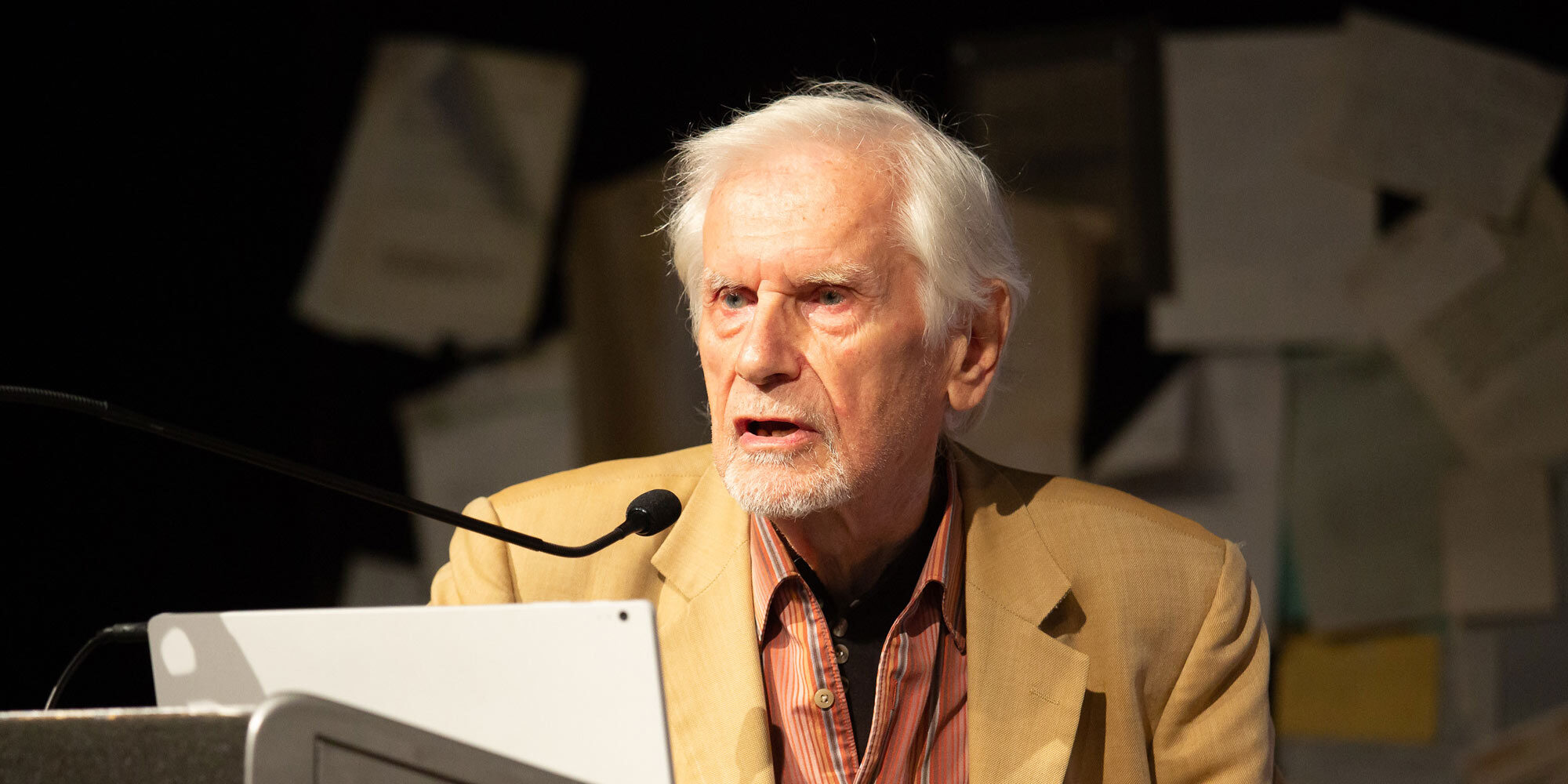 With his multiple roles as scientist, author of science fiction novels and specialist for computer graphics, he gave a momentous impulse for many other media art festivals as co-founder of the first Ars Electronica in 1979. On Saturday, July 16, 2022, Herbert W. Franke passed away. His vision and inspiration will live on, and not only at Ars Electronica.
Mona Lisa und Co: "Klassische Kunst" im Deep Space 8K
The doors of Deep Space 8K open, visitors crowd into the vast, illuminated space. After a short while, it gets dark and the presentation begins. High-resolution gigapixel images of world-famous paintings by Pieter Bruegel the Elder, Gustav Klimt, Leonardo Da Vinci, virtual tours of Vienna's St. Stephen's Cathedral or the pyramids of Giza. Stories and the stories behind the stories – that's what communicating cultural heritage in Deep Space 8K is all about. Every day, the Ars Electronica Center's info trainers take visitors on a virtual journey through European art and cultural history. The focus is on immersive experience of European cultural heritage and thus on broadening one's own horizons.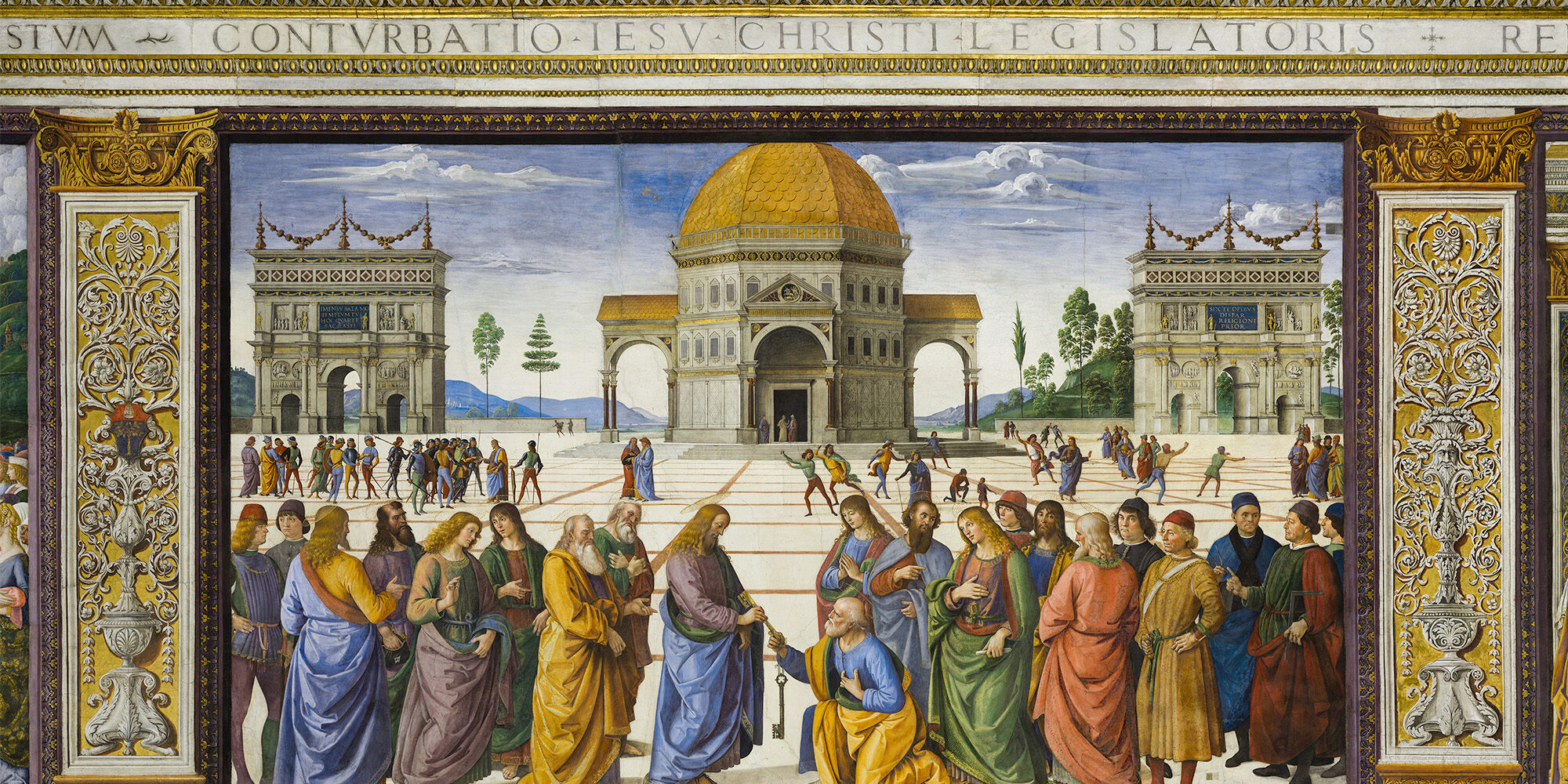 In cooperation with the Vatican Museums and the Austrian Embassy to the Papal See in Rome, gigapixel images of two outstanding works of art by the great master Pietro Perugino from the Sistine Chapel – the main chapel in the Papal Palace – can be seen for the first time in Deep Space 8K. These are frescoes from the cycle of stories from the life of Christ in the central part of the right wall of the chapel, completed by a group of famous Umbrian and Tuscan artists commissioned by Pope Sixtus IV in 1482. Thanks to the use of high-resolution digital images from the Vatican Museums, sourced from gigapixel photographic technology, this immersive presentation offers a privileged, spectacular view of these timeless frescoes by Perugino, which can be viewed and admired with absolute clarity and accuracy in perfect detail, giving visitors* a completely unique experience.
In the first part of our year in review, we take a closer look at why technology fascinates us so much and look back at exciting experiments with technology.
If you'd like to join us again next year on our exciting journey and be part of the Ars Electronica platform, you're invited to follow us on our social media channels like Mastodon, Facebook, Instagram, Twitter, LinkedIn, and Youtube , subscribe to our Newsletter , or visit us at the Ars Electronica Center.