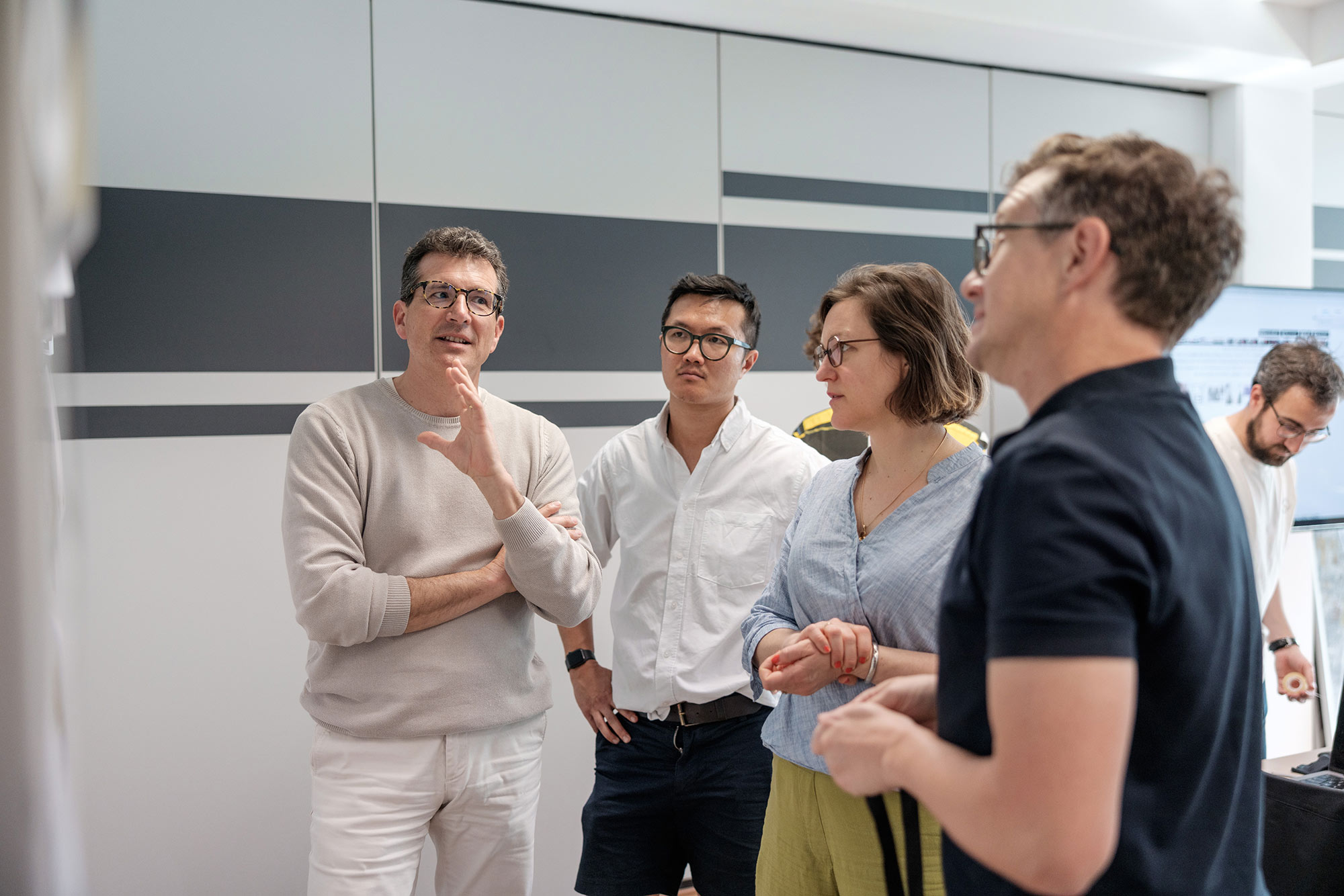 Photo: UNDP Accelerator Lab
2023 Jury
The European Union's new Citizen Science Prize makes a statement. It honors, presents and supports outstanding projects whose social and political impact advances the further development of a pluralistic, inclusive and sustainable society in Europe.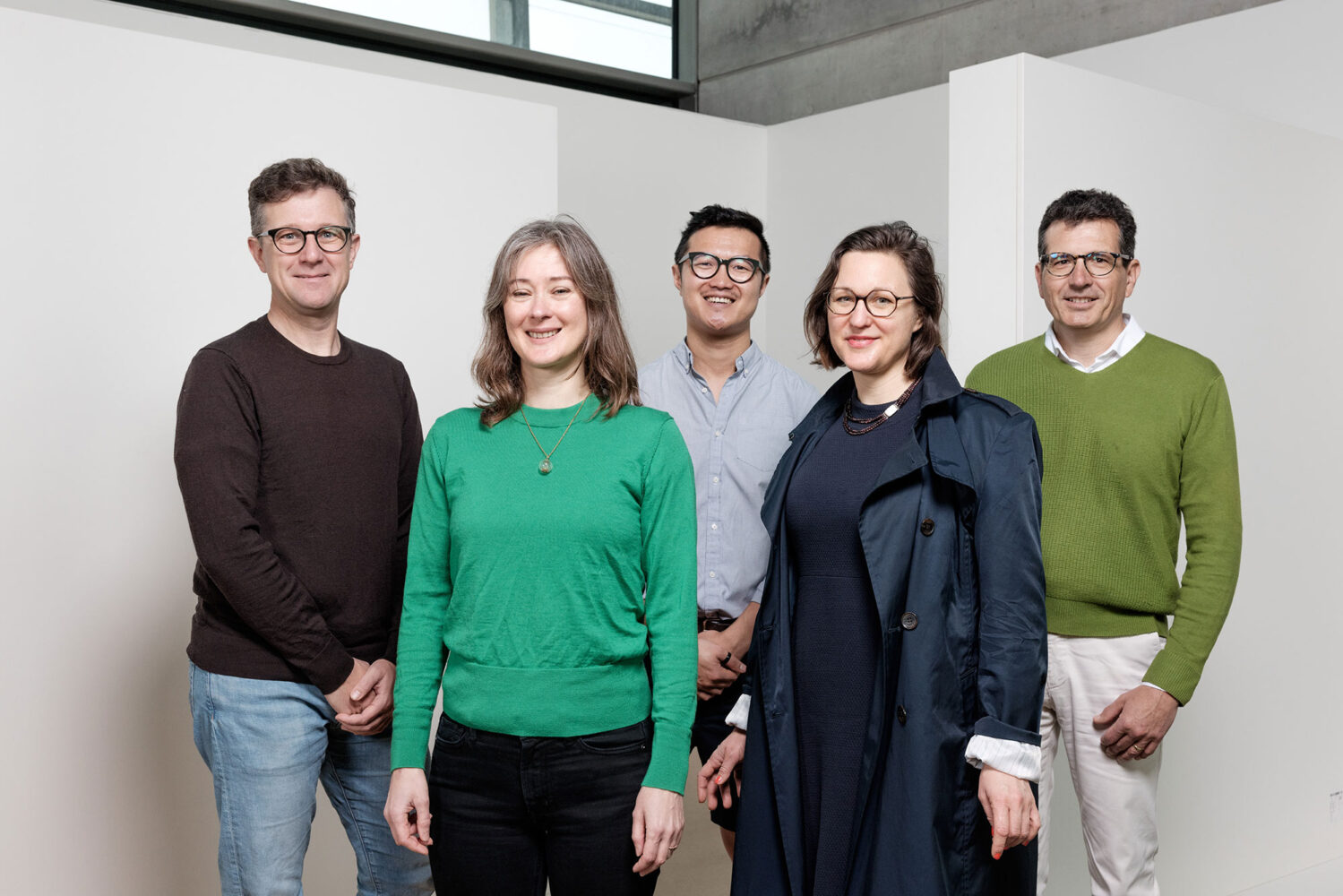 This is the jury of the European Union Prize for Citizen Science 2023: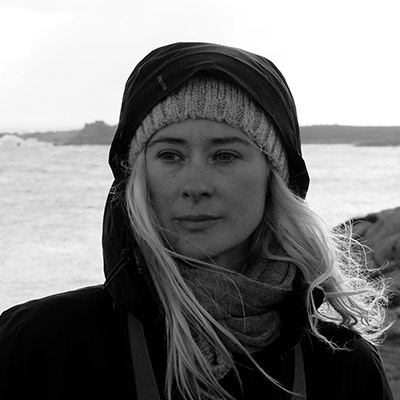 Kat Austen (GB/DE/KR) is a person. In her artistic practice, she focusses on environmental issues. She melds disciplines and media, creating sculptural and new media installations, performances and participatory work. Austen's practice is underpinned by extensive research and theory, and driven by a motivation to explore how to move towards a more socially and environmentally just future. Working from her studios in Seoul and Berlin, Austen is long-term Artist in Residence at the Faculty of Maths and Physical Sciences, University College London, Senior Teaching Fellow at UCL Arts and Sciences and is a Fellow of the Royal Society of Arts.
katausten.com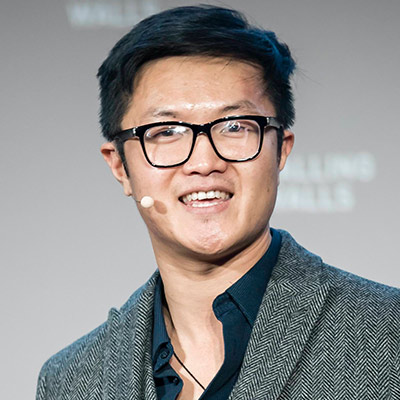 Lewis Hou (GB) is founder and director of the Science Ceilidh, an intermediary organisation supporting communities, education, research and culture across Scotland. He consults on equitable community engagement both nationally and internationally and is an organising member of the global DiverSci Community of Practice. He is Fellow of the Young Academy of Scotland and was awarded the Public Engagement Innovator Medal with the Royal Society of Edinburgh. He currently supports The Ideas Fund and Highlands & Islands Climate Change Community Grants funding over 35 grassroots communities directly to lead research partnerships and participatory research on mental wellbeing, culture and climate change, and most interested on how we change systems, funding and policy to support genuine shifts in power to citizens.
scienceceilidh.com
lewishou.com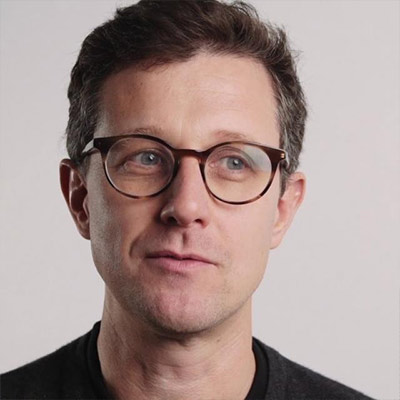 Pedro Russo (PT/NL) is a University Professor in Astronomy & Society at Leiden University, the Netherlands and a member of the board of directors of Ciência Viva, the Portuguese National Agency for Scientific and Technological Culture. Pedro leads the Astronomy&Society Group. Dr. Russo was the global coordinator for the United Nation's International Year of Astronomy 2009. Pedro obtained his University degree in applied mathematics, physics and astronomy from the University of Porto, Portugal. Pedro was a research fellow at the Max Plank Institute for Solar System Research in Germany. Pedro is one of the founders of the Citizen Science Lab at Leiden University.Pedro is involved with several international organisations, like the International Astronomical Union, European Astronomical Society, ECSITE. His work has received several awards, including Seeds Special Award 2009, Scientix Best Educational Resource in 2015 and 2016, Most Innovative Educational Activities in 2017 and 2018 by HundrED, 2018 Leiden University's K.J. Cath Prize and the first NWO Science Communication Award in 2020.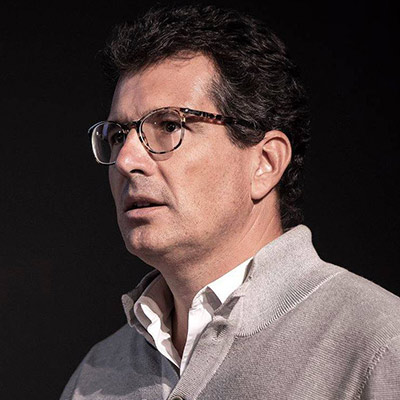 Andrea Sforzi (IT) is the Director of the Maremma Natural History Museum. His background is wildlife biology. Since 2011 he developed citizen science projects in Italy, in collaboration with the team of the OPAL project (UK). Since 2012, he was among the founders of the European Citizen Science Association (ECSA). He sat on the Board of Directors of the association until 2020. He coordinated the session on "Museums and Citizen Science" at the first ECSA's International Conference (Berlin, 2016) and led a chapter on this topic in a book published after the conference. Since 2016 he is a member of a panel of experts for the evaluation of Citizen Science projects in Austria, in the framework of the Top Citizen Science (TCS) initiative. In 2016 he was appointed to the Advisory Board of the OPAL project (GB). He is the President of the national association Citizen Science Italia (CSI).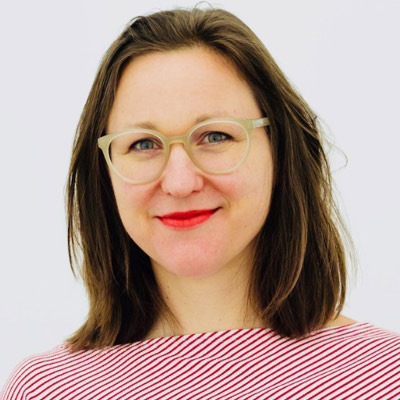 Stefanie Wuschitz (AT) is a lead researcher at the Academy of Fine Arts Vienna for projects examining ethical hardware in artistic practice, citizen science and data colonialism in Indonesia. Through her arts-based research, Wuschitz critically examines cultures of technology and production, with an established artistic practice that is exhibited internationally. She co-founded the feminist hackerspace Mz* Baltazar's Laboratory in Vienna, which hosts international exhibitions, lectures and workshops, co-organizes conferences and festivals, and actively advocates against gender bias in technology and open culture. Wuschitz has previously held research fellowships at TU Berlin, the University of Arts Berlin (UdK), Umeå University and the Weizenbaum Institut. She holds a PhD from the department of Visual Culture at TU Vienna, a MFA from the University of Applied Arts Vienna and a MPS from the Interactive Telecommunications Program of New York University.
www.mzbaltazarslaboratory.org
transfeministhacking.akbild.ac.at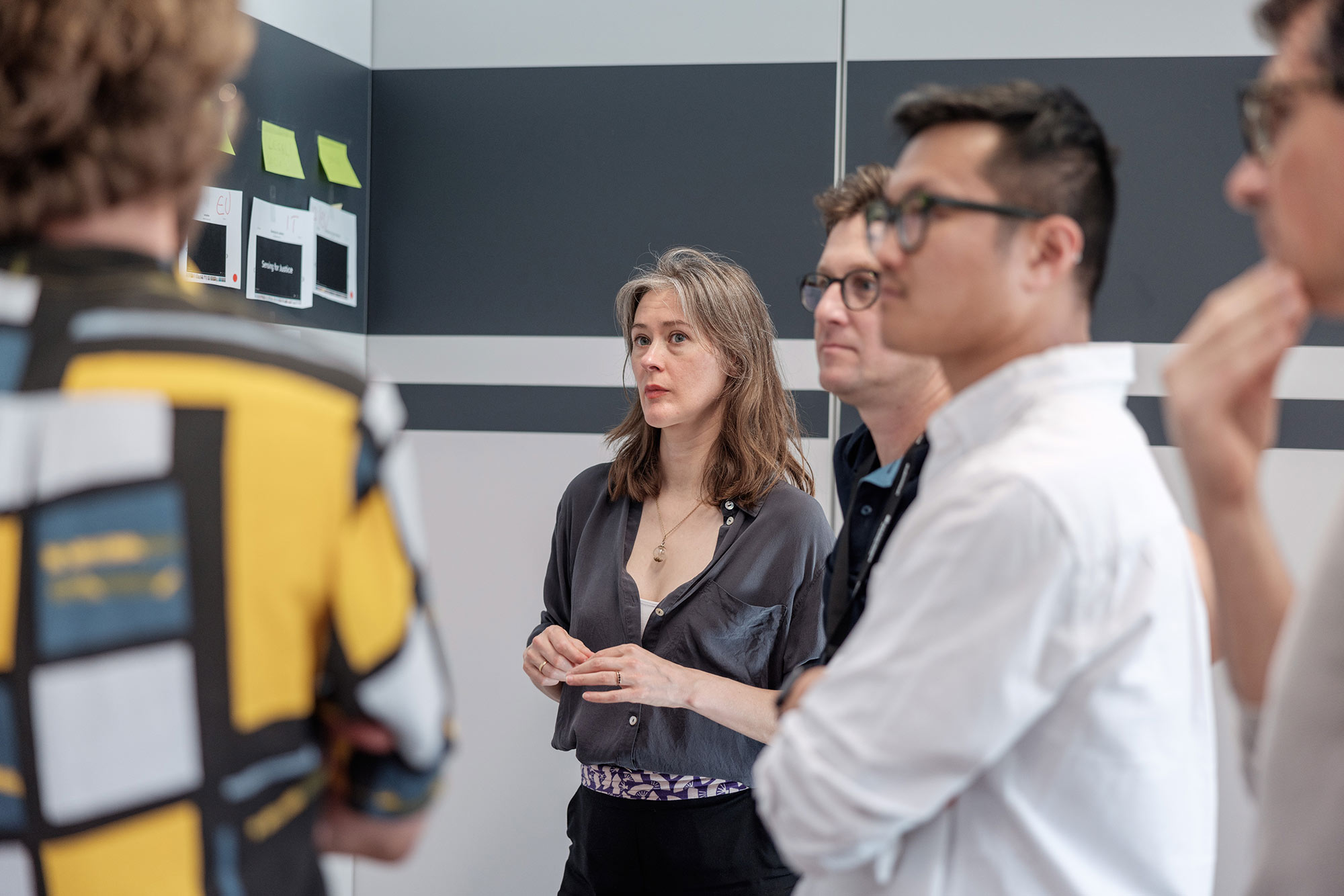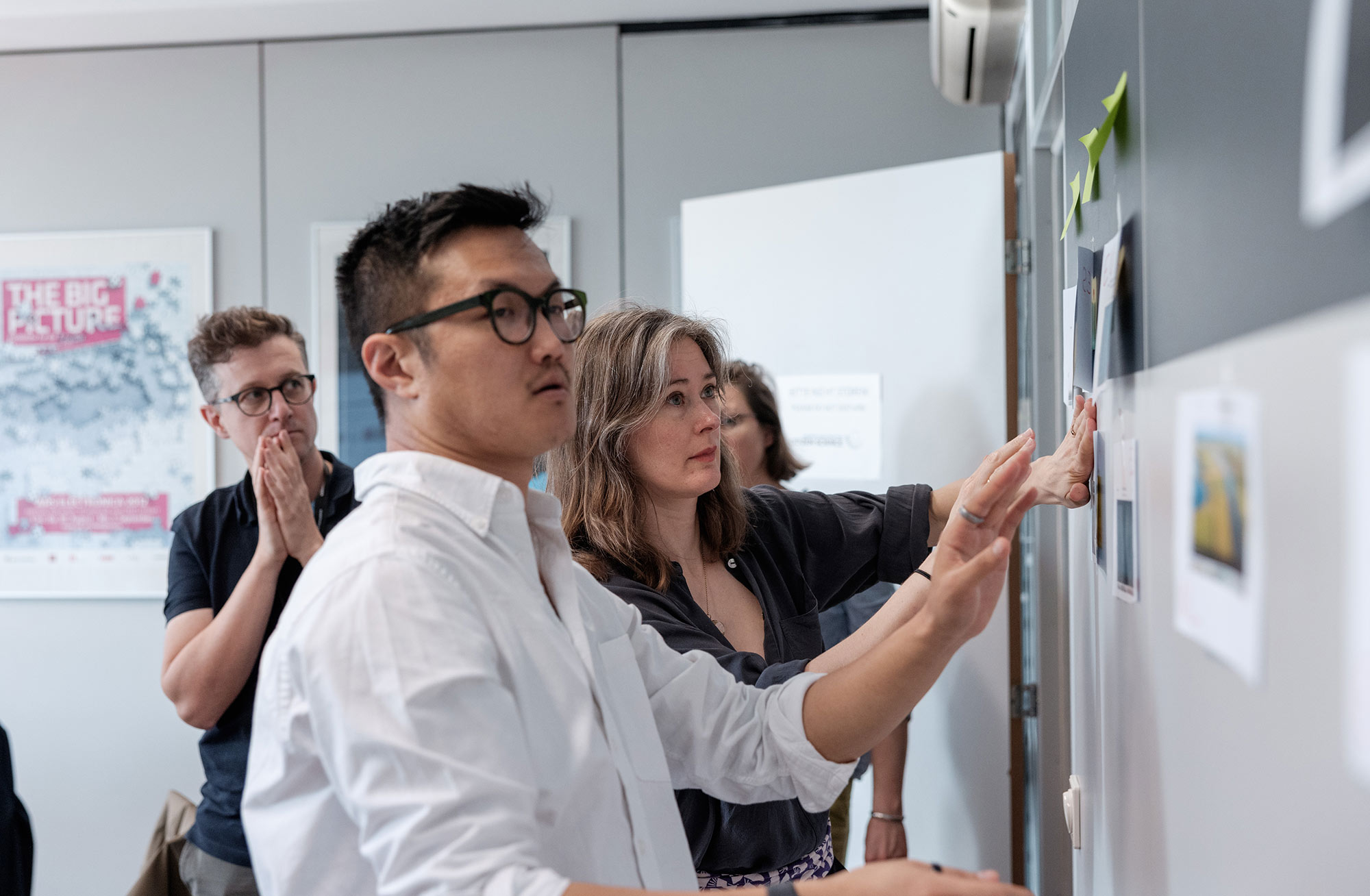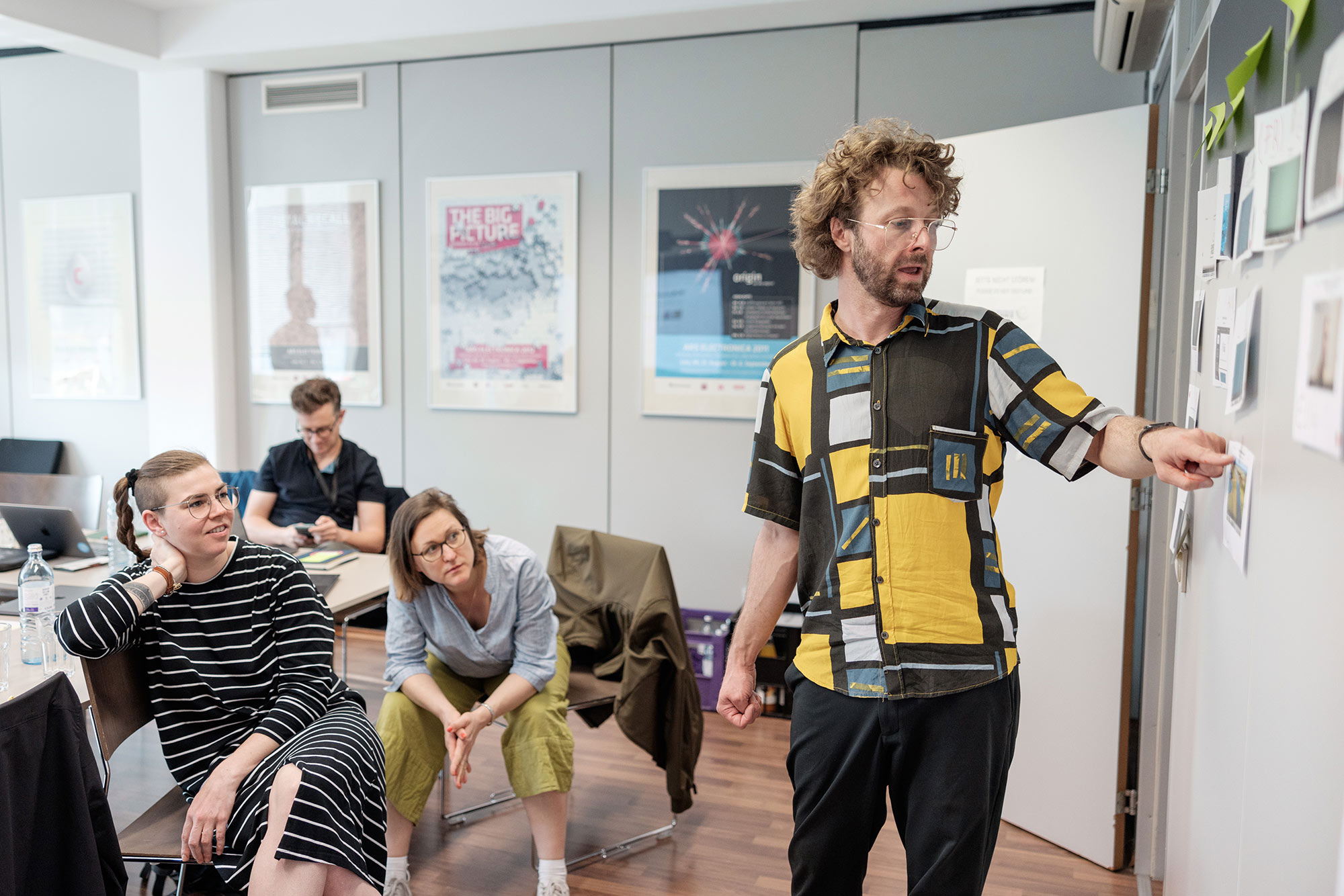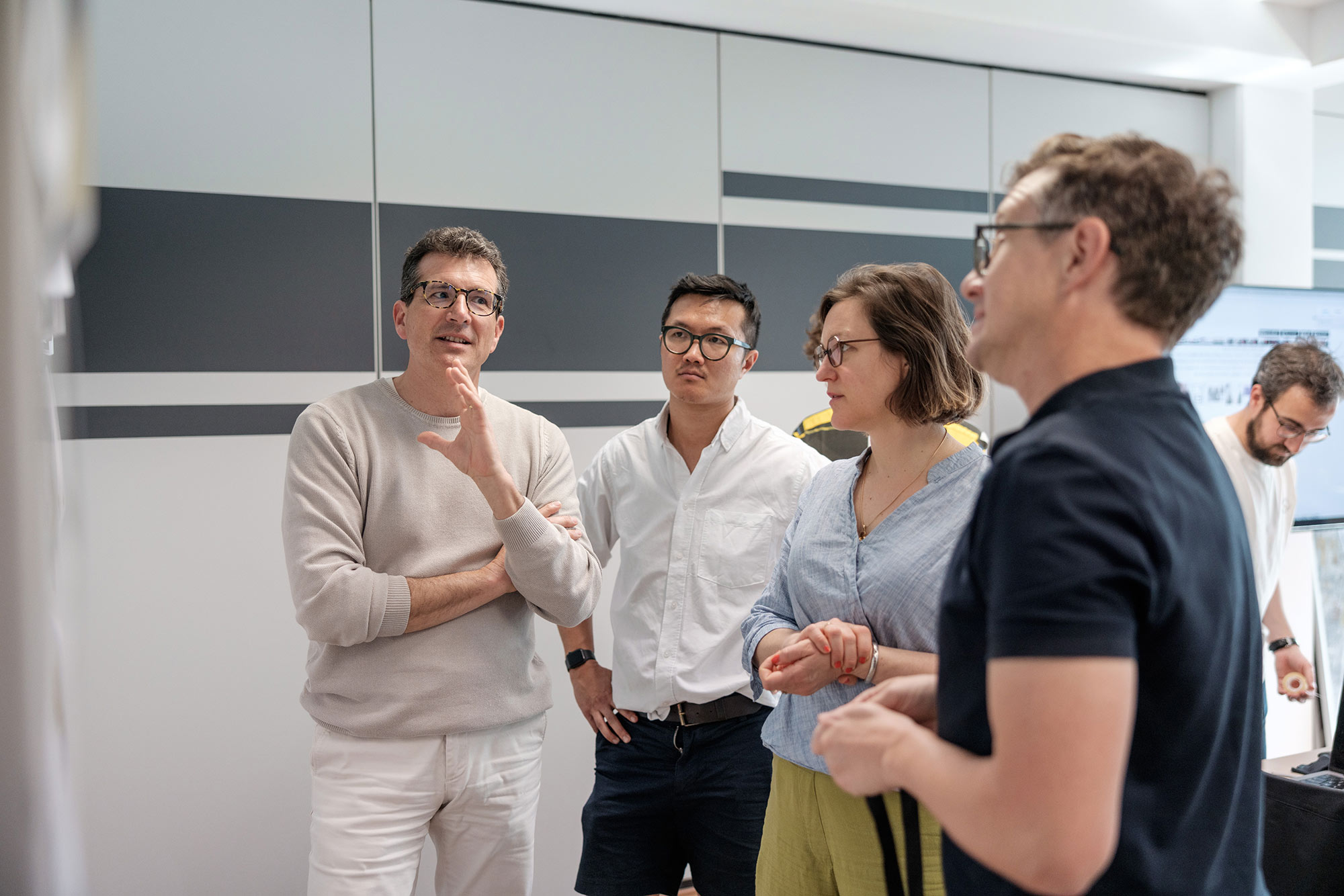 Towards a Science-engaged Society: How to Create Radical Change Together
Statement by the jury of the European Union Prize for Citizen Science 2023: Kat Austen (GB/DE/KR), Andrea Szorzi (IT), Pedro Russo (PT/NL), Stefanie Wuschitz (AT), Lewis Hou (GB)
Research has been practised by non-professionals since before the formalization of science. The drive to interpret the world around us, to connect to the cosmos, to understand other creatures, is at the heart of our lived experience. From operating alone, to researching in groups, to being part of a global scientific project, what we now understand to be citizen science builds on a long history of human endeavor. On the occasion of awarding the first ever European Union Prize for Citizen Science, we celebrate citizen science as a significant vehicle for creating new and valuable outcomes to support radical change in our society.
The submissions for this first European Prize for Citizen Science were varied and inspiring, addressing topics of immense scientific, social, and ecological importance—from addressing AI biases to creatively capturing both the imagination and data around biodiversity. Just as varied were the modes by which the projects came into being, and how citizens were actively involved. While pioneering biologists, botanists, and naturalists may have been at the vanguard, setting a precedent for citizen science, researchers engaged across all disciplines are now acknowledging the rich potential of collaborating with communities. This was demonstrated by the remarkable submissions we had from a wide range of fields, with citizens working together with researchers to co-create knowledge in the natural sciences, political and social sciences, design, art, architecture, history, and beyond.
The selected projects are unique in their own way and together signify the future direction of citizen science in Europe. We were keen to see projects that demonstrate the real value to the knowledge landscape offered by engaging and co-creating with non-experts meaningfully throughout the research process. During our decision-making, we saw some fantastic projects that were still in the earlier stages of development and we are excited to see how they progress, and encourage those to consider reapplying in future.
The complex environmental, social, and infrastructural challenges of our time require the gathering of diverse perspectives. In projects where the research content would benefit from the active input of citizens' own knowledge, it was critical that this was demonstrated. Similarly, excellence in citizen science demands reciprocity in the relationship between the overarching project and those contributing to it—regardless of who is leading it. We looked for projects with a high level of feedback to the community, providing multiple forms of value and fostering the value of citizen's inputs.
Diversity in citizen science has come sharply into focus in recent years and it is especially important to address in projects where the participants' own knowledge is crucial in shaping the research questions and outcomes, or where the participants themselves are the subjects of the project in some way. There were clear examples of initiatives that put into action the key social justice principle "Nothing About Me Without Me". The value of collaborating with citizens across all stages of research was particularly visible in projects undertaken together with those too often marginalized from the processes of knowledge-making, from socially isolated young people to people with intellectual disabilities, with initiatives that actively involved participants throughout every stage of the project, most often achieving great impact.
Citizen science is also increasingly influential as a methodology by which communities are enabled to argue for citizens' rights and social justice. This can be through making scientific data open and transparent, not only in terms of making accessible approaches to data gathering and processing, but also in terms of developing participatory formats that allow scientists and citizens to collaborate: from formulating unorthodox research questions, informing and engaging citizens through gamification of data gathering to drawing final conclusions that consider multiple situated perspectives.
Our three main prize winners deal with key issues such as health, circular economy, and social inclusion, showcasing how outstanding citizen science projects introduce new methods to face complexity within a globalized and tightly entangled world.
Grand prize winner, Isala, showcased how an increasingly global drive of citizens working with researchers could readdress a historical lack of female health research by mapping the vaginal microbiome and challenging health inequalities. Digital Communities Award winner Restart Project leverages a long-standing and growing community of makers to repair and reuse technology and crucially develop new knowledge to hold increasingly opaque technology manufacturers to account through policy change. And as the world continues to urbanize on a massive scale and changes to our climate and geo-political instability is leading to increased migration, our Diversity & Collaboration Award winner Urban Belonging Project takes citizen science to the local level through a meaningful, inclusive approach that supports diverse groups in reframing what social sustainability and "belonging" can look like.
As exemplified by these projects, collaborations among citizens, scientists, and policy makers can contribute significantly to a new culture of research, one with a shared intention to face urgent human and non-human crises, react to environmental harm and take responsibility for investigating entangled, complex phenomena. Phenomena that affect us all. As we are in this together, scientists embrace citizen's participation at eye-level, and citizens allow scientists to consider their observations, experiences, oppressions, and insights as a vital part of knowledge production. We're excited to see how citizen science can develop to help us all realize this in the coming years.
What next for Citizen Science
Whilst what we saw through the projects submitted was inspiring, there are still areas we would like to see developed further in the field. These are clearly pockets of brilliant practice, but overall we want to see citizen science be even more ambitious and creative in terms of the scope of involvement of citizens. We must go beyond just a "contributive" model of "helping scientists" which is rightly critiqued to only replicate the hierarchies of knowledge and divide. Rather, citizens can and should be involved in all stages of the process and especially at the inception of the idea, rather than involvement being an afterthought. We recognize there are necessary structural changes which are required to enable this to happen as current funding mechanisms generally do not allow for smaller communities to be able to lead or for more emergent processes to develop.
Opening this up would allow us to diversify the types of groups that can drive this work and the issues—from the socially engaged and more taboo—that can genuinely shift power in society and develop new knowledge. When seen through a lens of agency, there is an opportunity to go beyond the traditional platforms and subjects to widen what we consider as citizen science to include community participatory action research to artistic-ethnographic practices. As demonstrated by the Honorary Mention awardee HARNESSTOM for example, the expertise of local farmers and chefs went beyond a representation of diversity to be fundamental to the exploration of more sustainable varieties of tomatoes. The quality of the research is heightened as a result of their inclusion, as is the impact for communities.
Opening these approaches also does not mean there is an absence of rigor in this work. We would like to see much better understanding and evaluation of citizen science projects across the board. Any research that considers itself participatory should be applying best practices and conducting evaluation in an ongoing manner. This isn't just an issue of quality but also one of accountability and responsibility. It's crucial to admit the duty of care inherent in orchestrating a participatory project—and to safeguard the participants—particularly if working with often marginalized communities.
Excellent citizen science should be diligent in closing the loop, actively feeding back results, and investing in community-researcher relationships long-term, with a commitment to sharing approaches and methodologies that can be adopted, adapted, and used within different projects. Only then can citizen science reach its full potential of democratizing knowledge to support social justice, achieving the radical change required to combat the biggest collective challenges of our age.